To be honest, I feel a little silly calling this a "reveal." I have shown you a lot of steps along the way in the process of making over my guest room. But I have tried to keep photos until now cropped somewhat close, and today I'm zooming my lens all the way out to show you the whole finished space. This room has been a tremendous labor of love – lots of labor involved and I absolutely love the finished room!! This wasn't a fast makeover – it took me almost six months from conception to completion but some projects are just like that and now that I love the room so much, taking my time really feels worthwhile. I'll show you all the photos and then will link sources at the end of this post, or you can shop some of the pieces in the room by clicking the images below.

What room reveal would be complete without a good before picture? How about two?? Here is a shot of the room from three years ago, when we walked through for the first time before buying the house.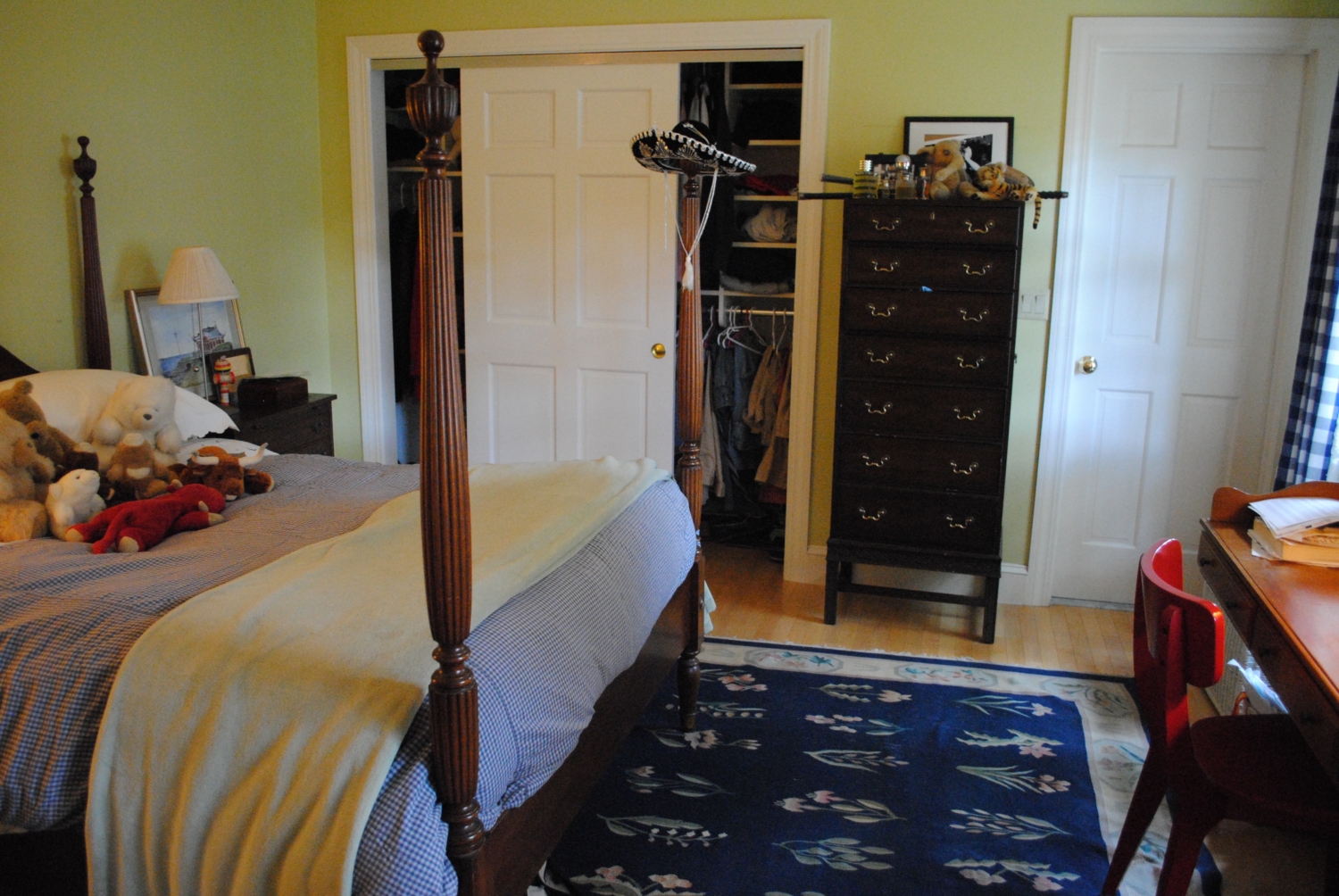 And here's a look at the room in limbo in my hands for about the first two years that we lived here.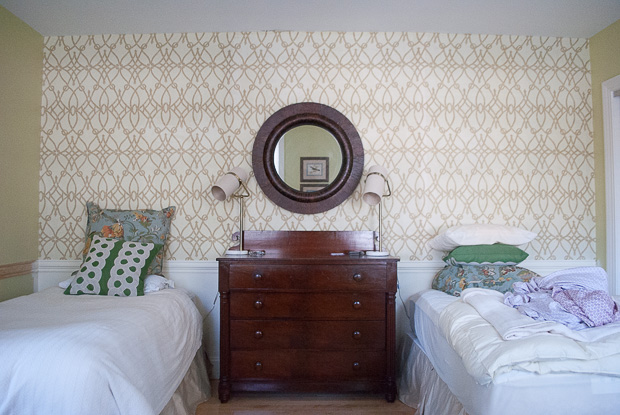 Aaaaaand, after six months of planning and sourcing and building and upholstering and wallpapering, here is the room now.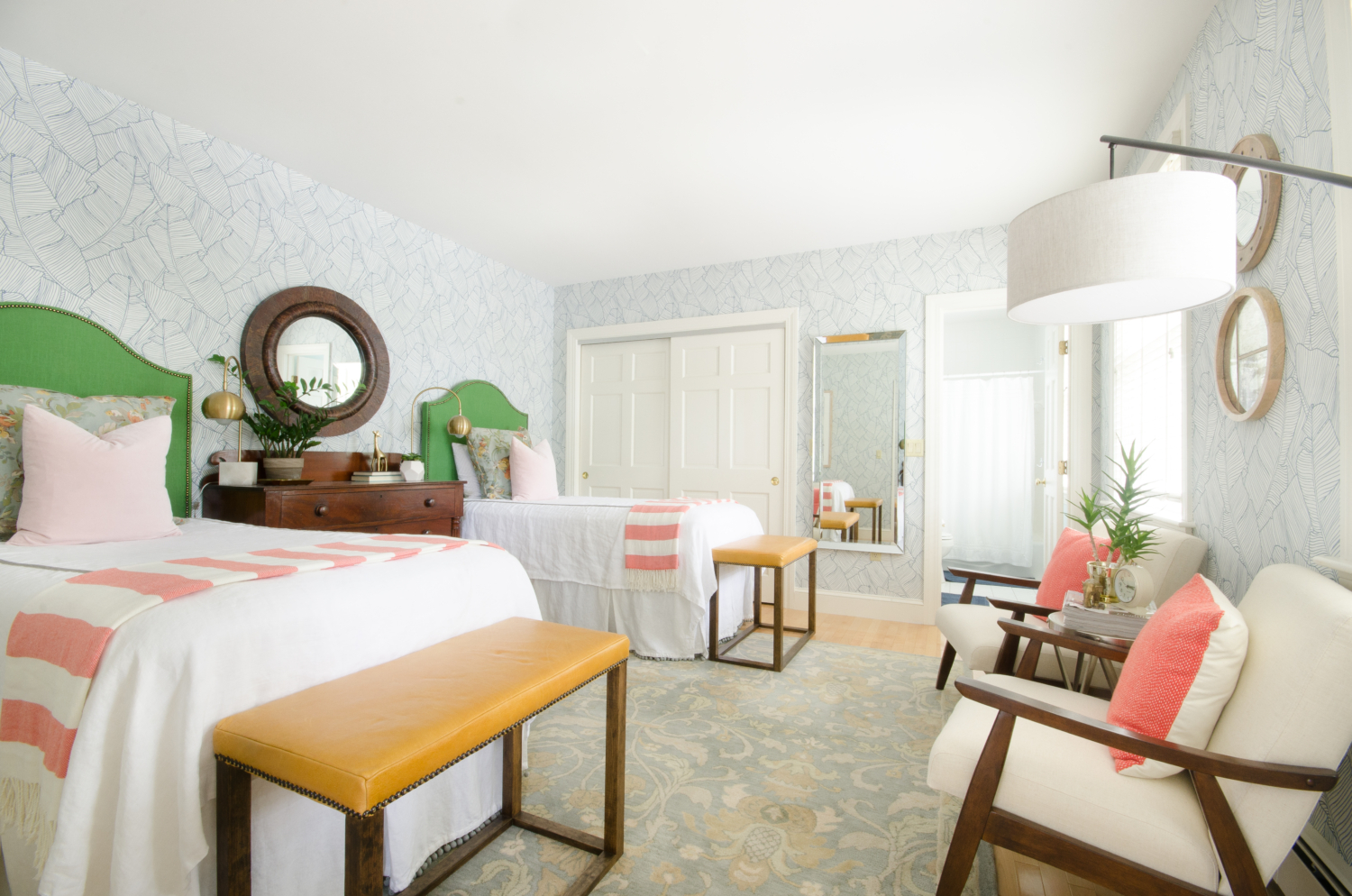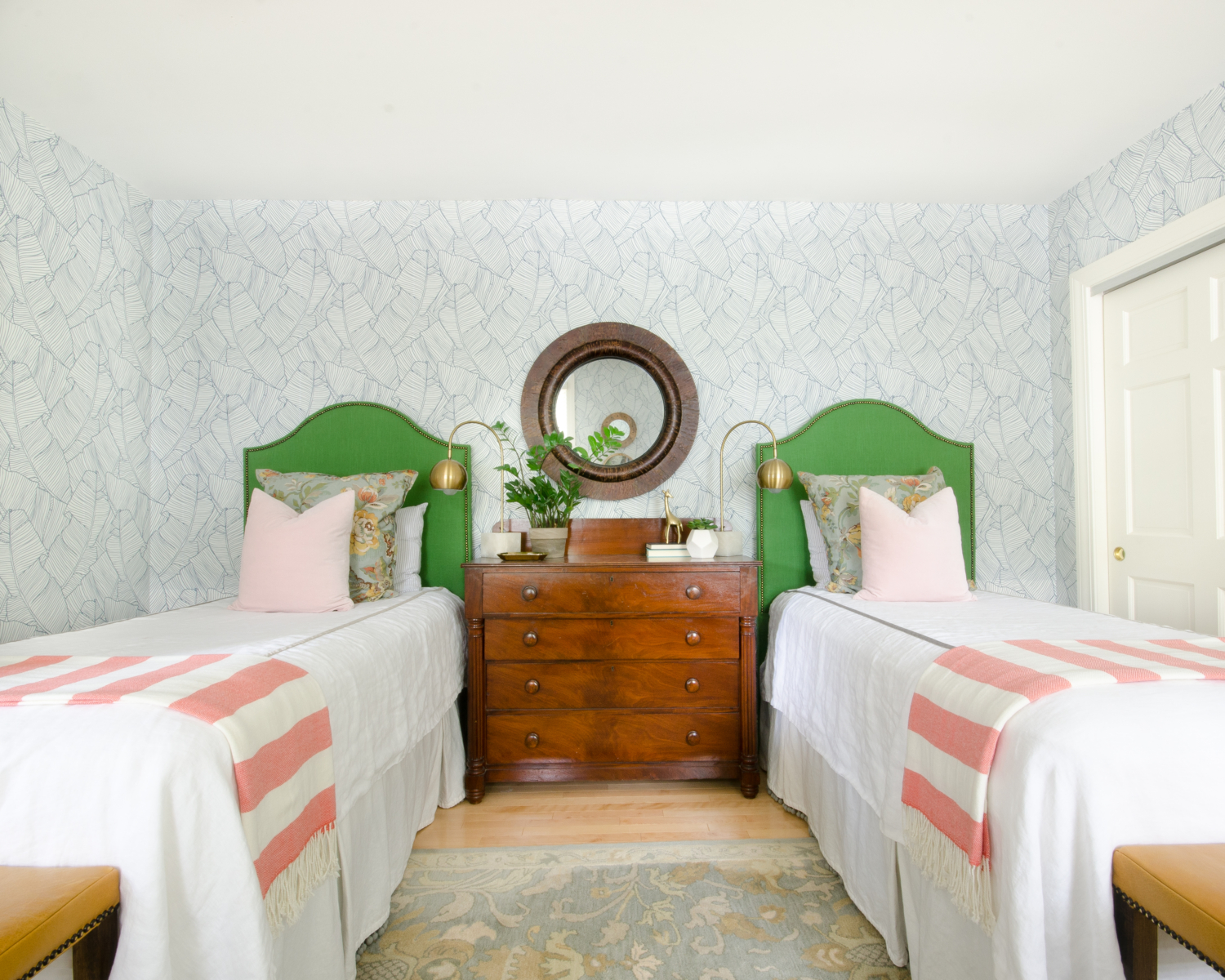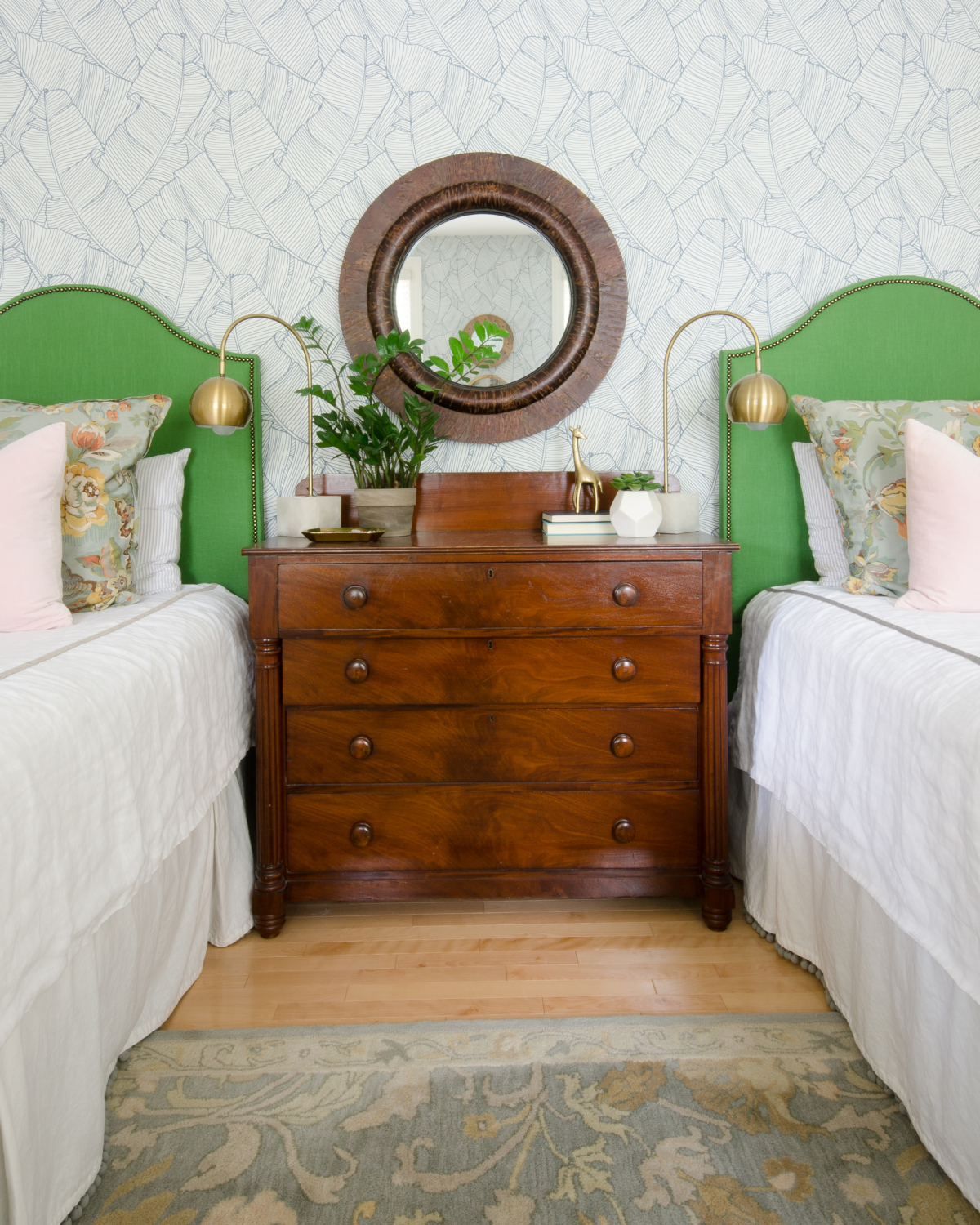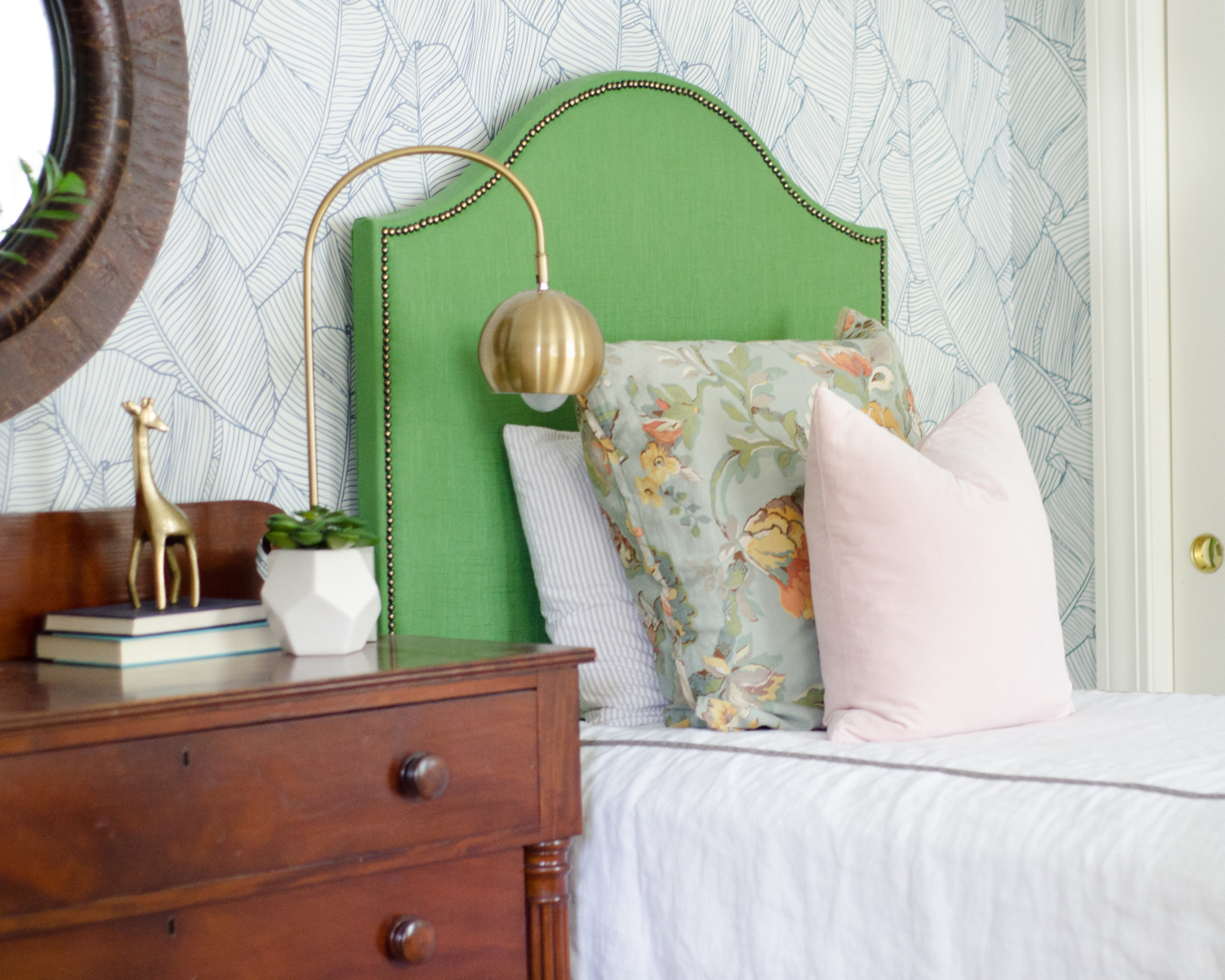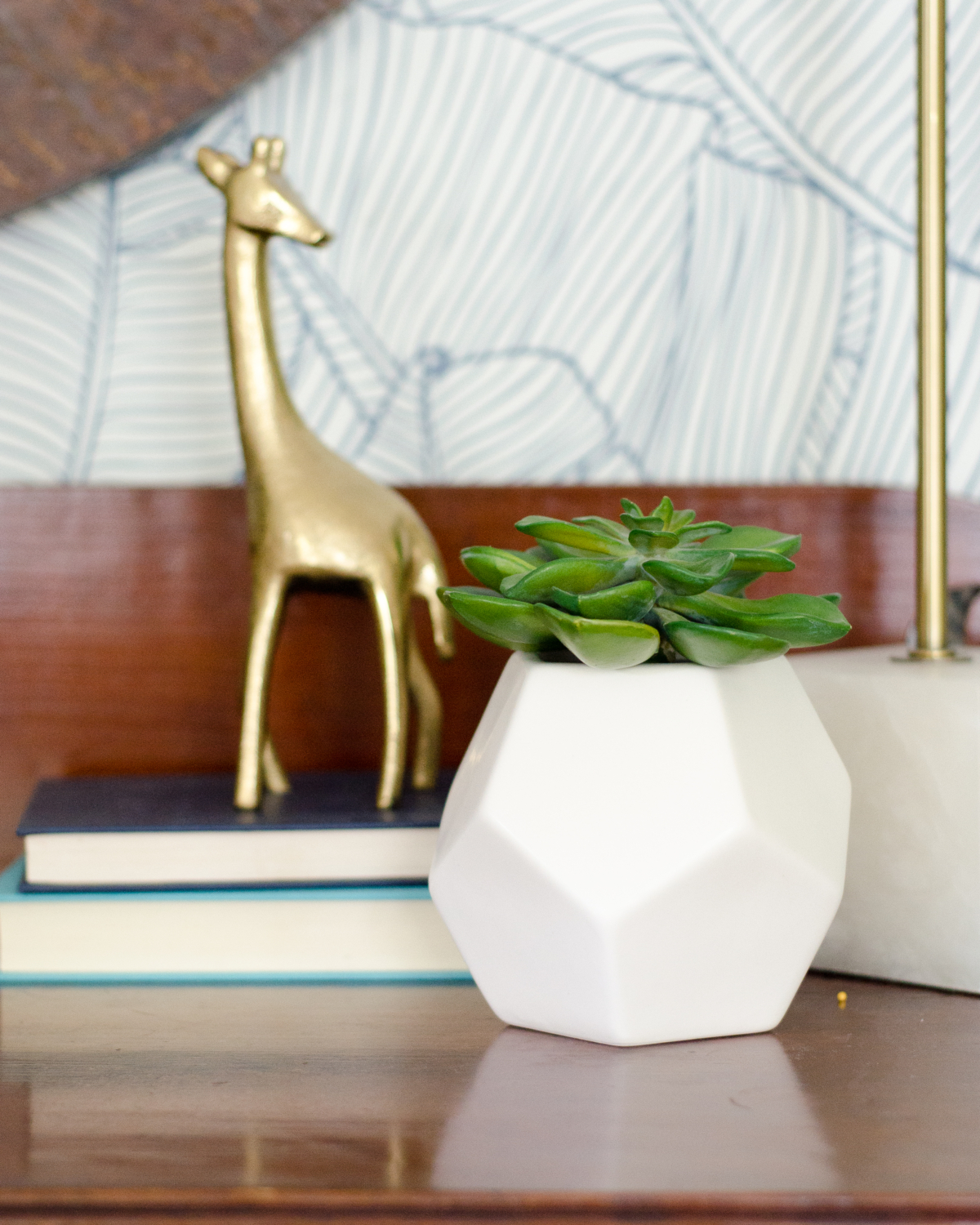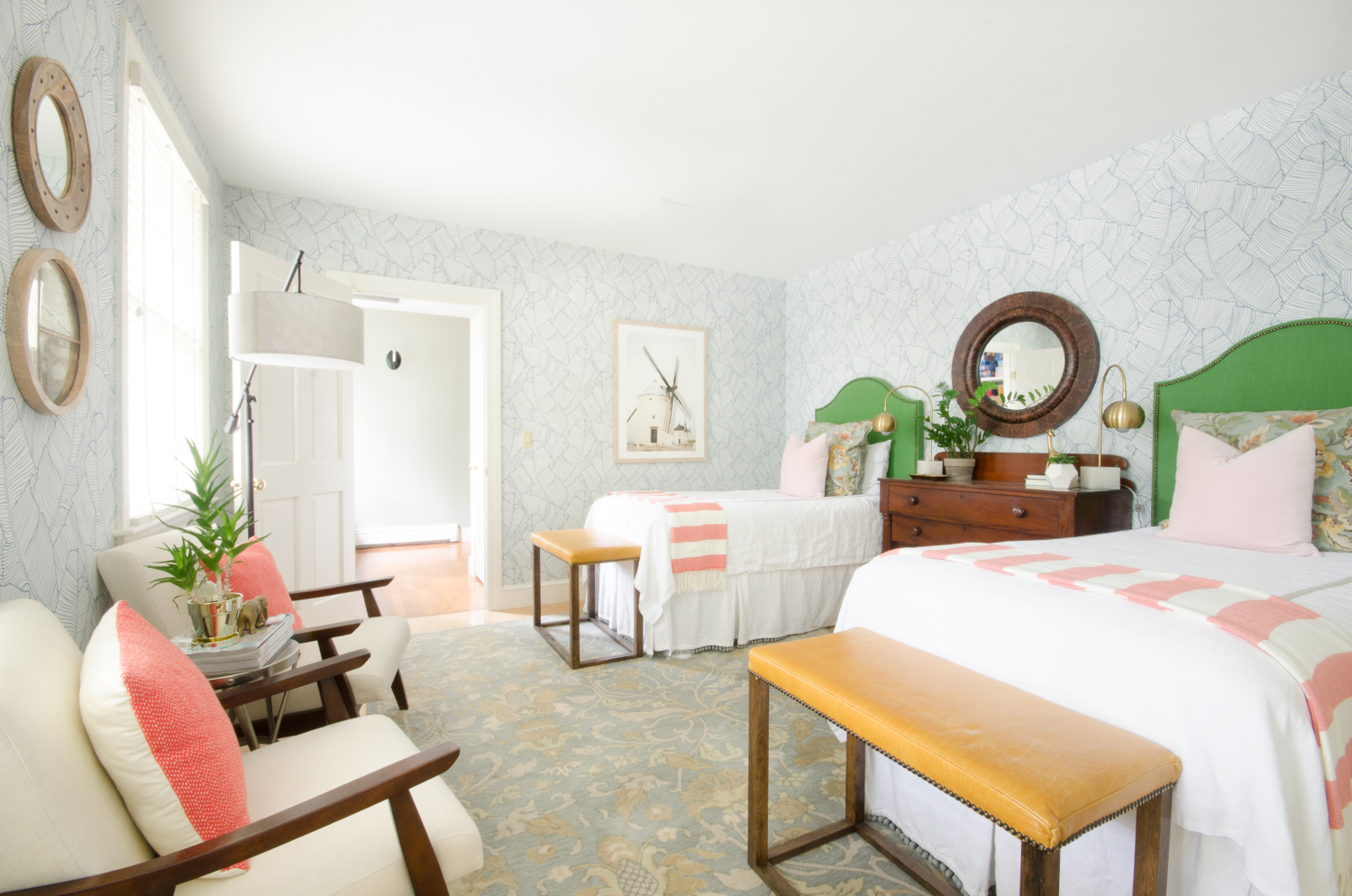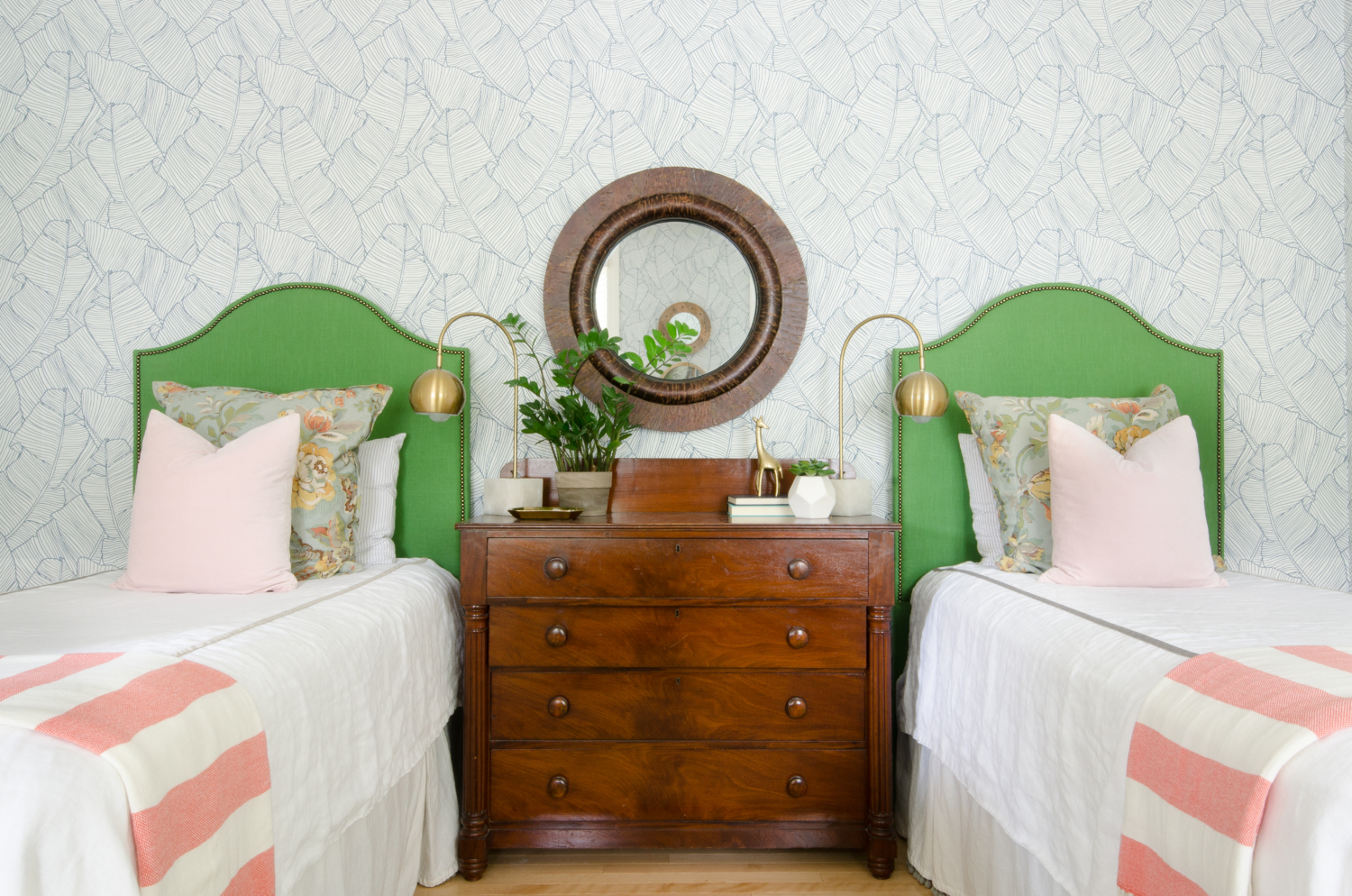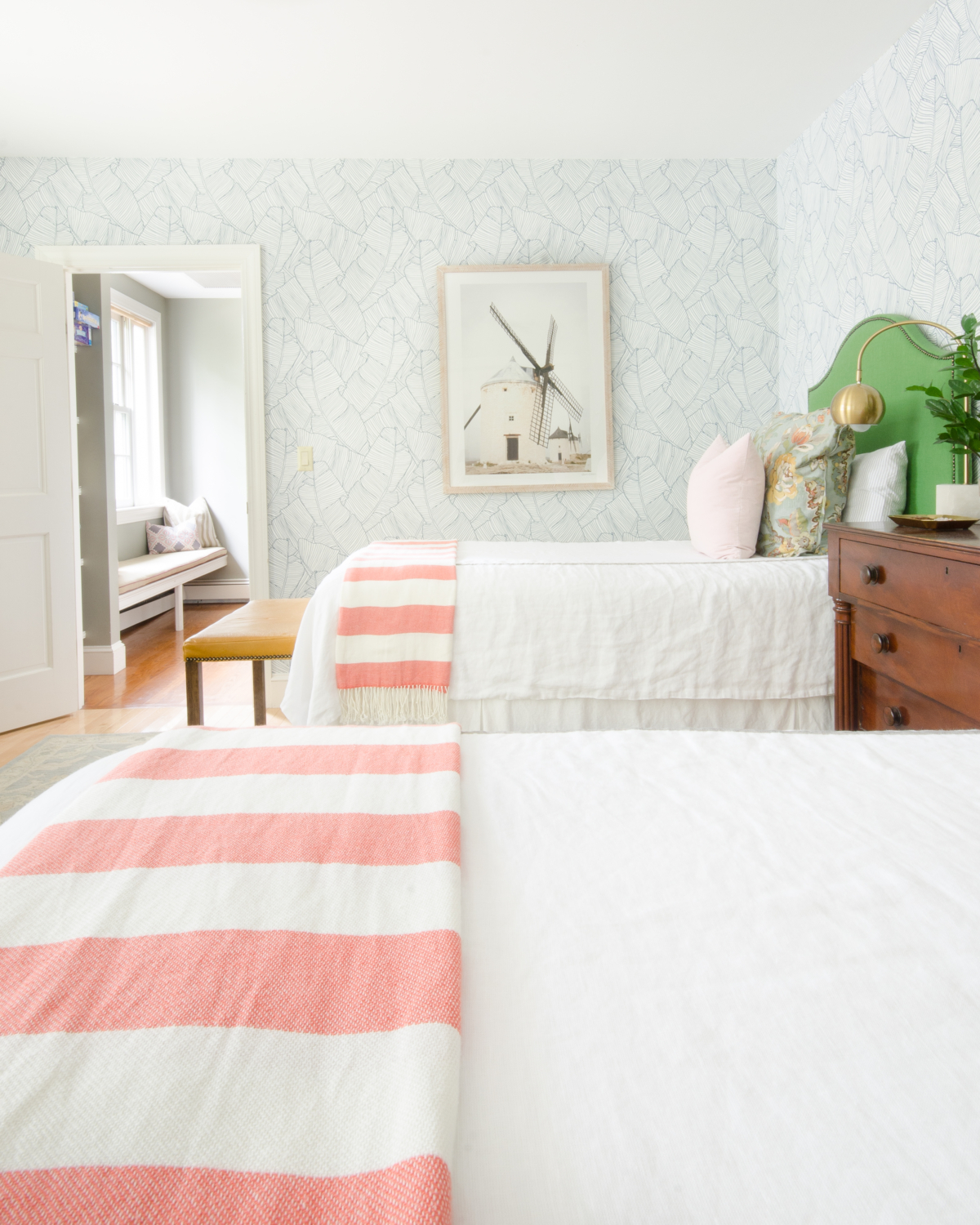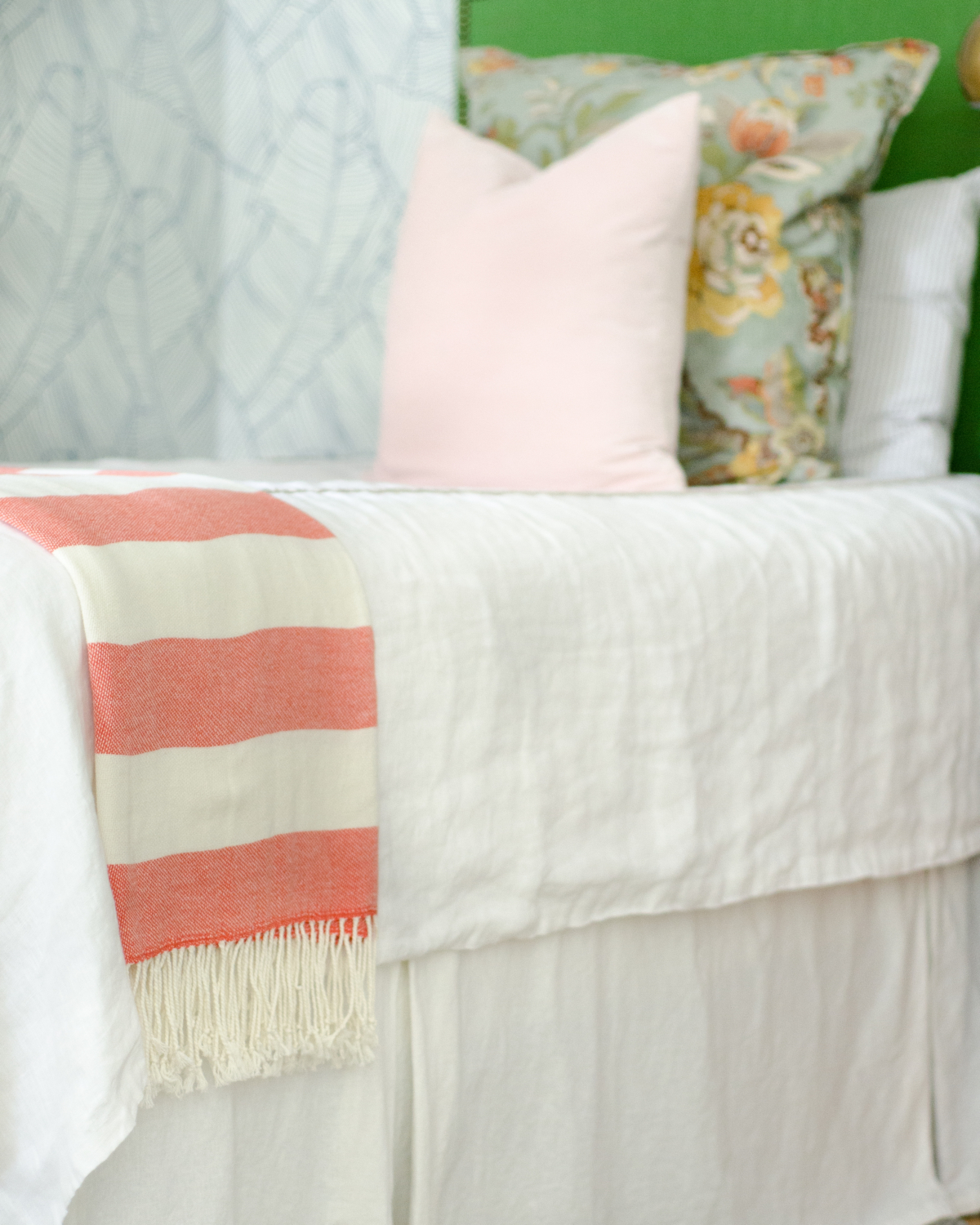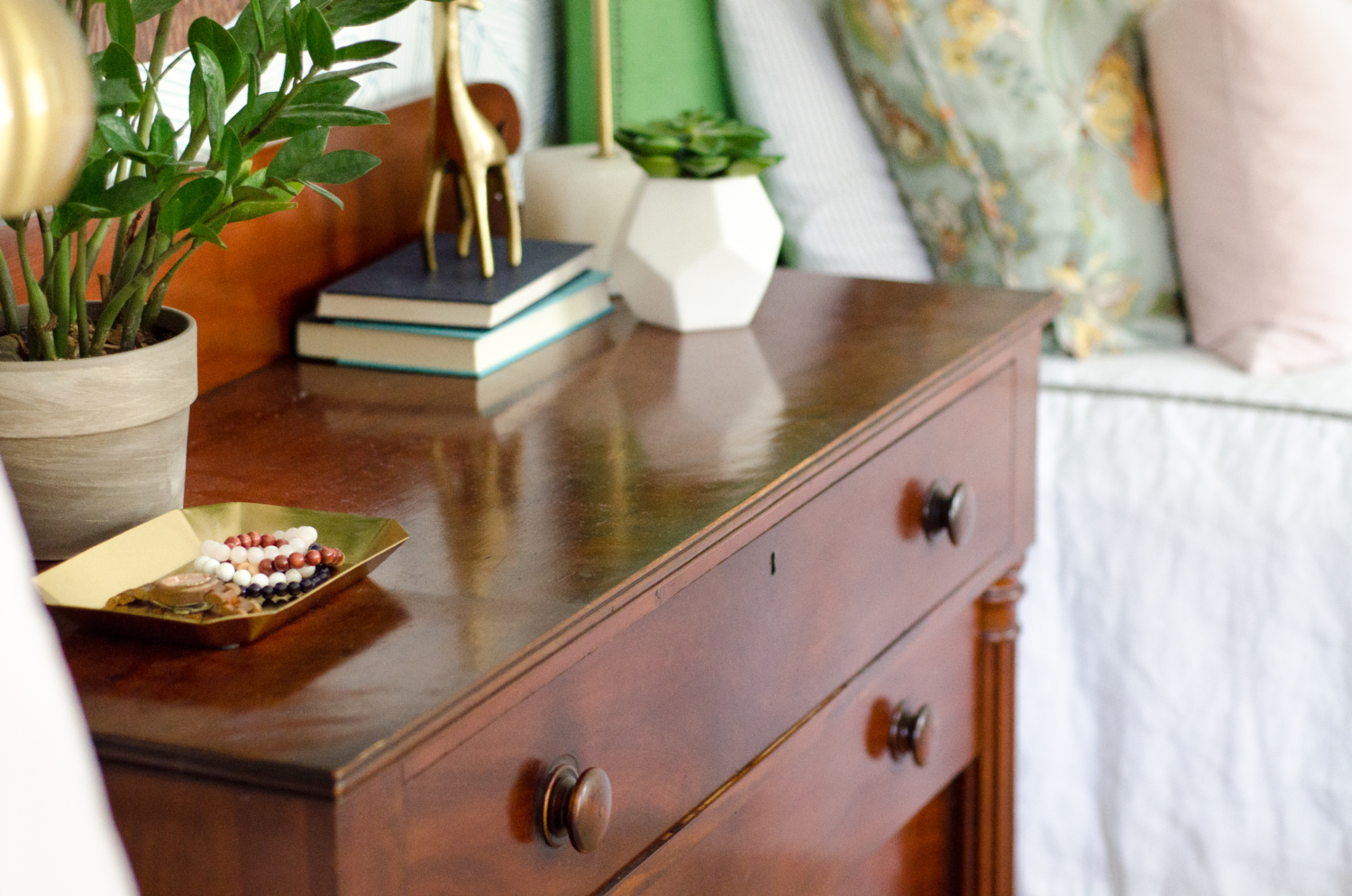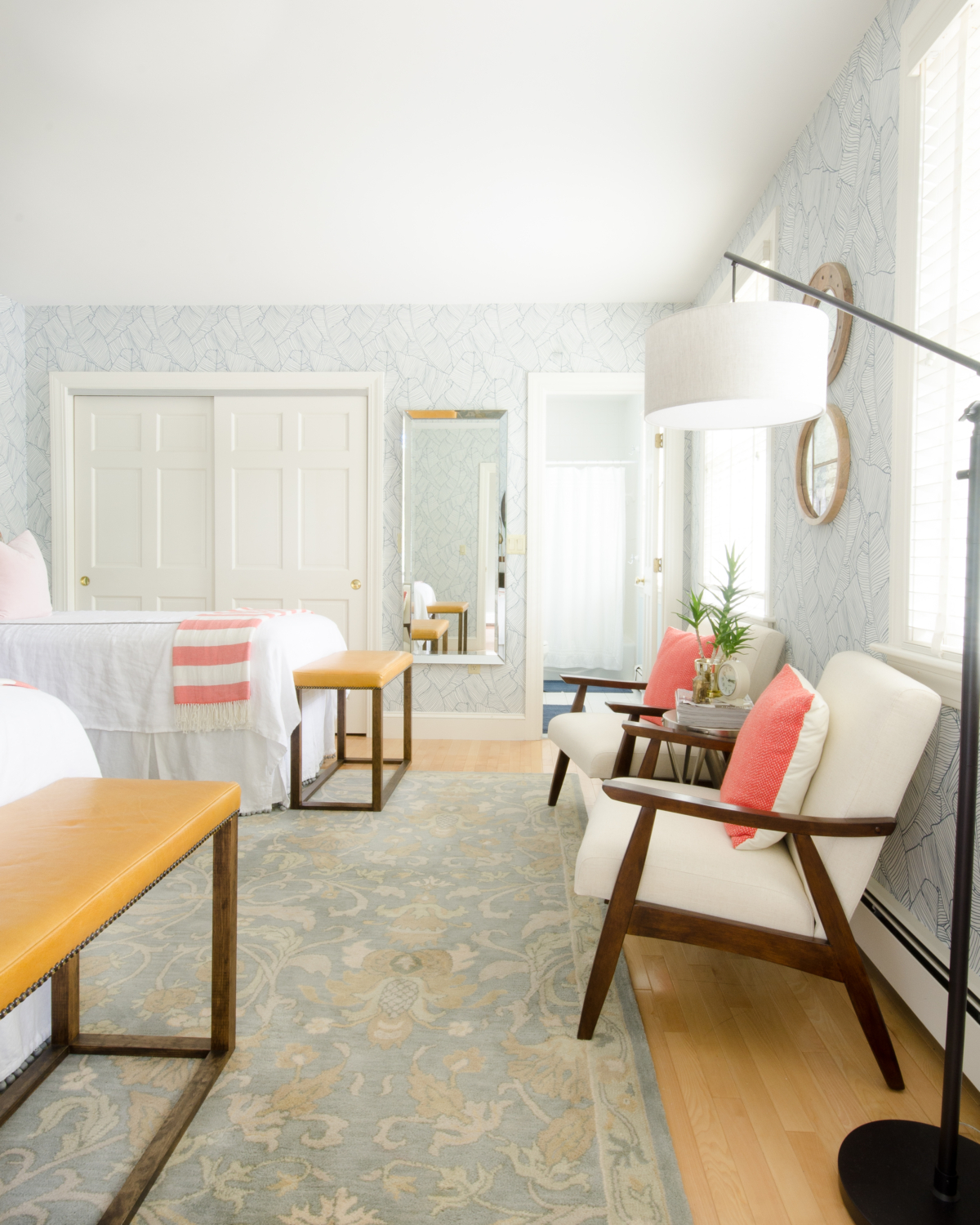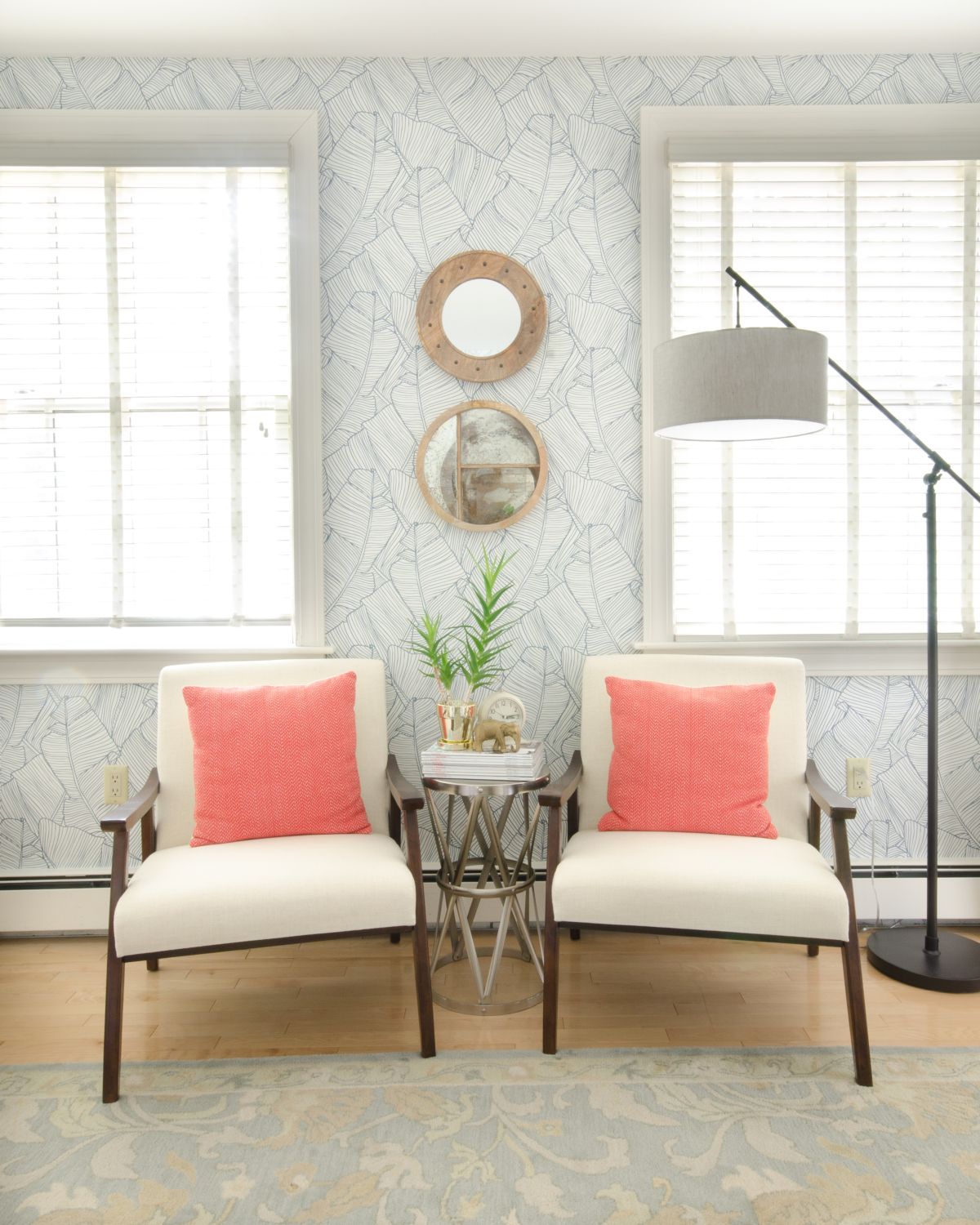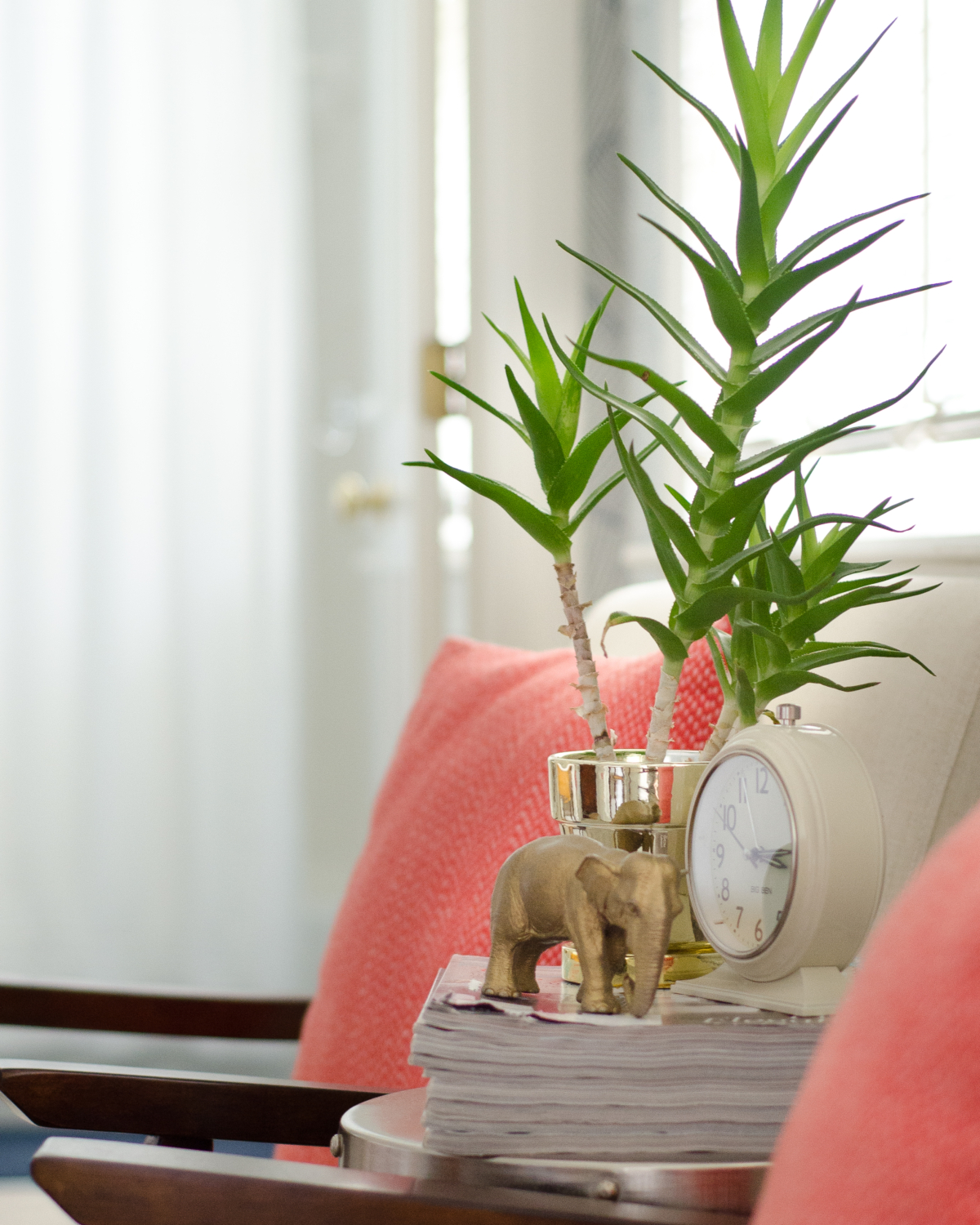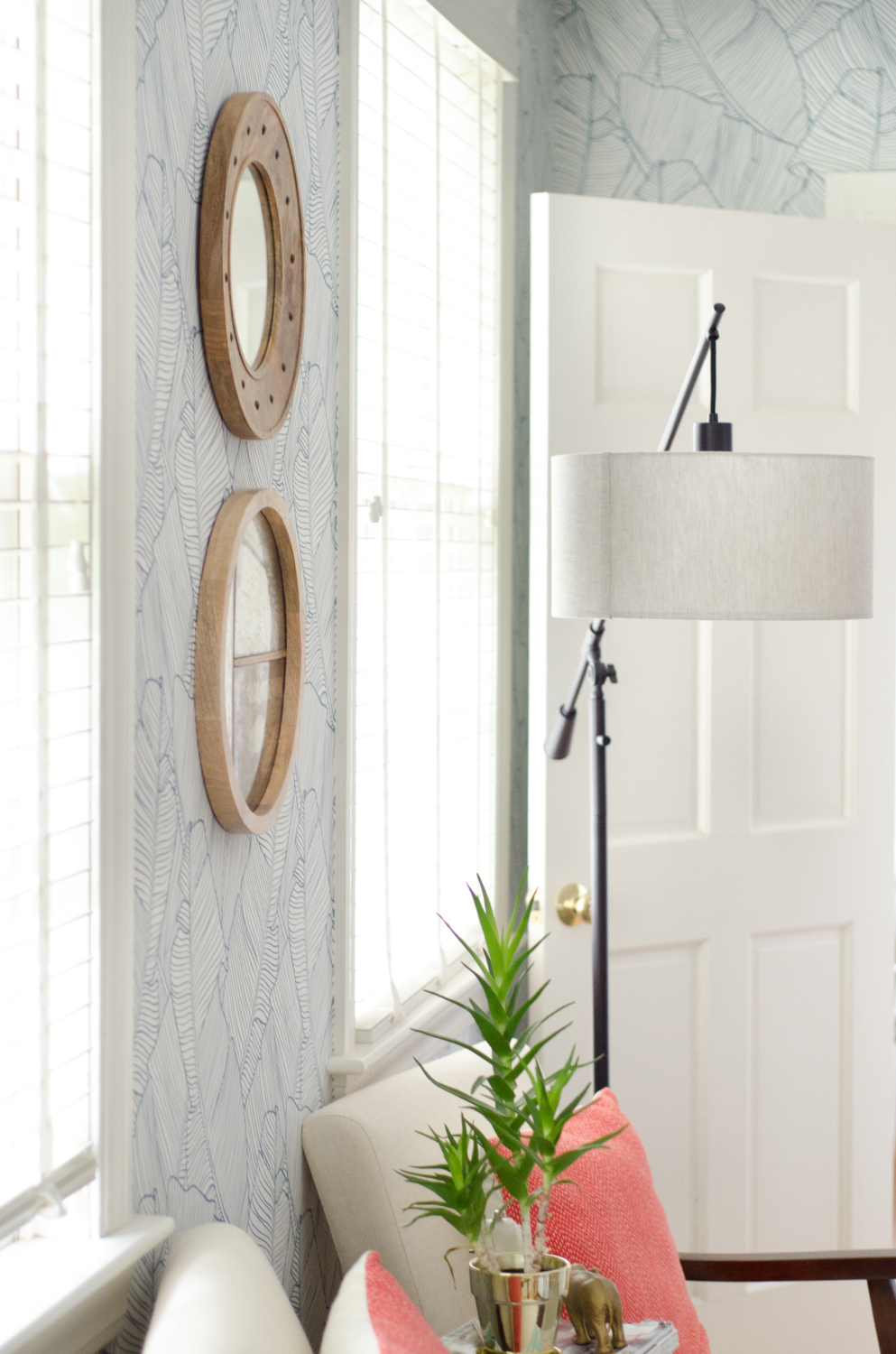 And just because I love a side-by-side before and after SO much, here are a couple.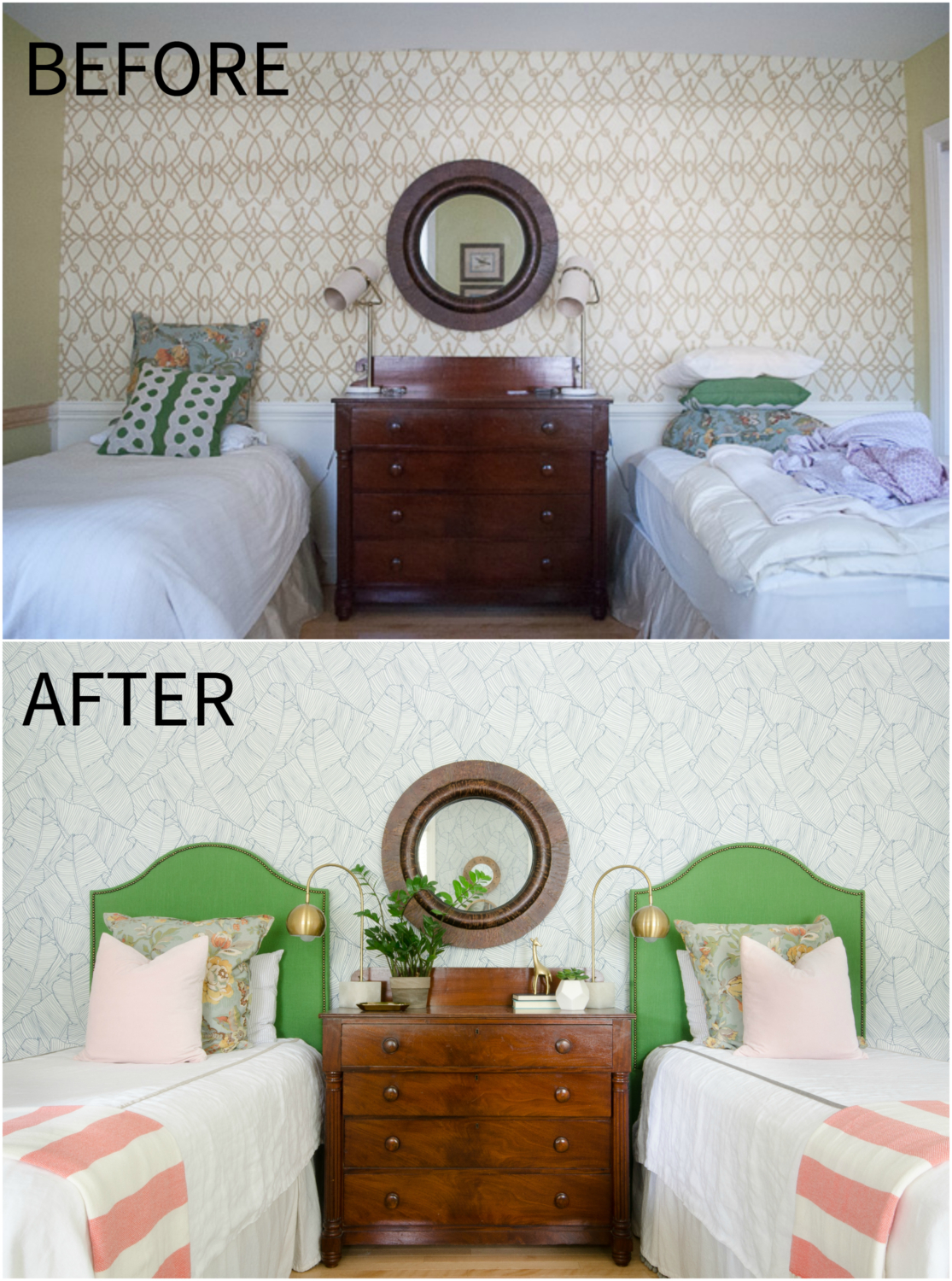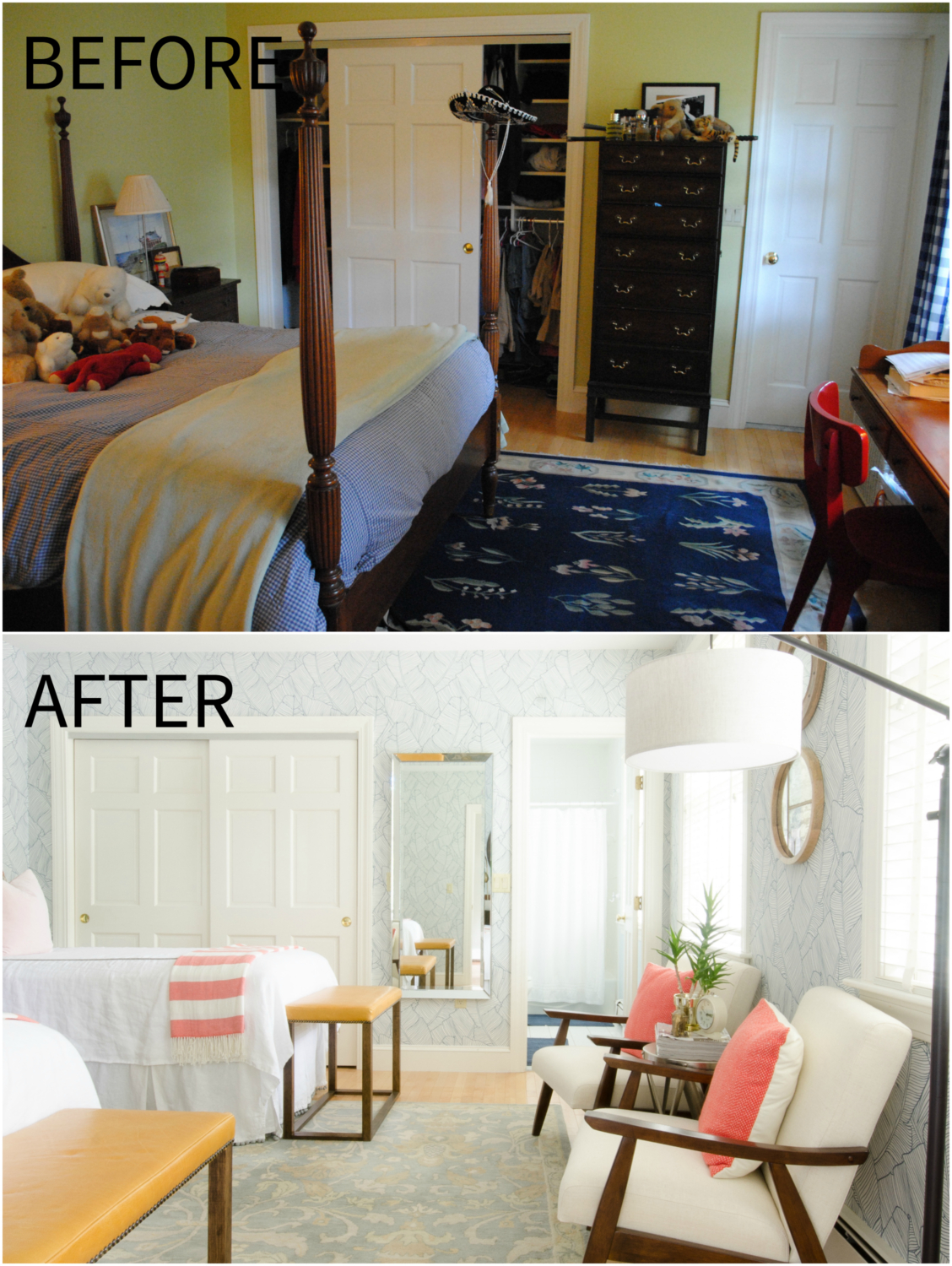 As promised, here is a source list for the guest room.
DIY headboard
DIY leather bench
Duvet cover
Blush velvet throw pillow
Rug
Striped sheets
Accent chair
Floor lamp
Brass table lamp
Bark mirror
Beveled glass full length mirror
Wallpaper
Brass giraffe figurine
Gemoetric vase
Striped throw blanket
Coral pillows
Pom pom bedskirt
Windmill artwork