Do you get butterflies when you're about to start a big project? I do. And this one I'm about to embark on is BIG. Like gut the entire room and start from scratch big. You may not even remember at this point but waaaaaay back in January I shared my plans (hopes?) for the year and the basement overhaul was the big one. I got caught up working on the mudroom (still not 100% complete) and the guest room (hoping to share the finished room tomorrow!!) and then once summer rolled around I didn't want to be in the basement working when I could be outside. I find with any big project the hardest part sometimes is diving in and just starting, and that is what I'm doing this week. Here's a rather horrid look at how the finished basement space looked about six months ago.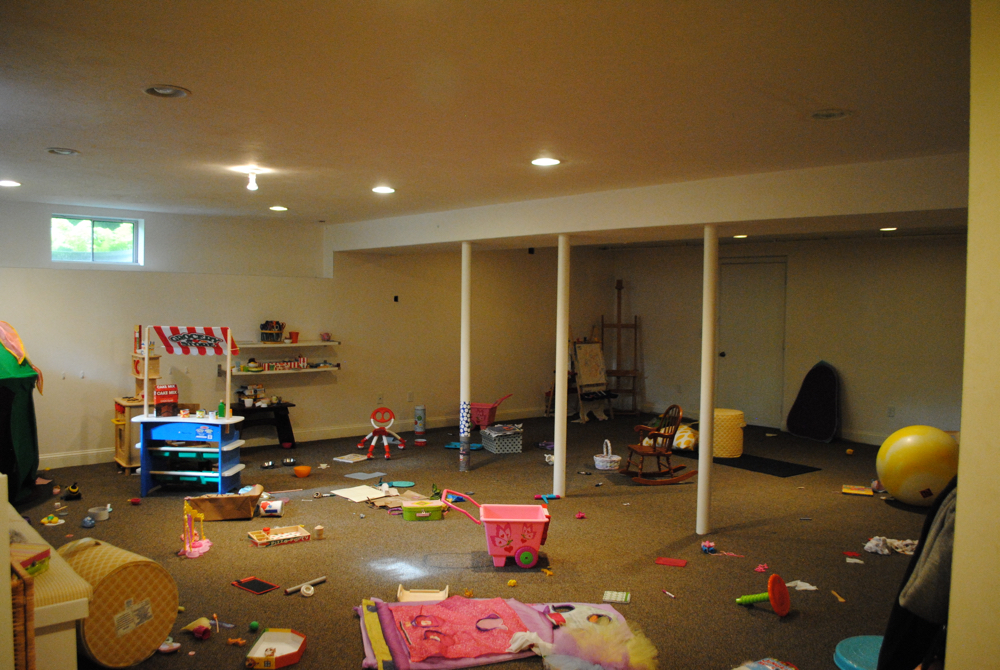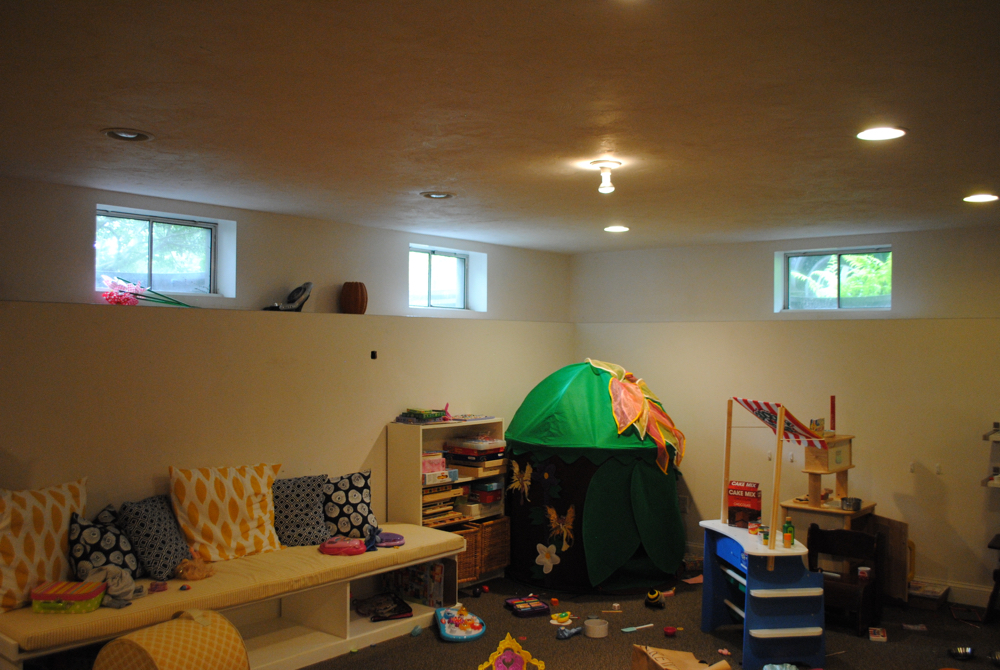 And while I can't say I've made huge progress down here, I have gone through toys and clutter and cleared out a lot of the excess, I ripped out the carpet, and I removed all the baseboards, leaving me with a mostly blank slate ready for refinishing.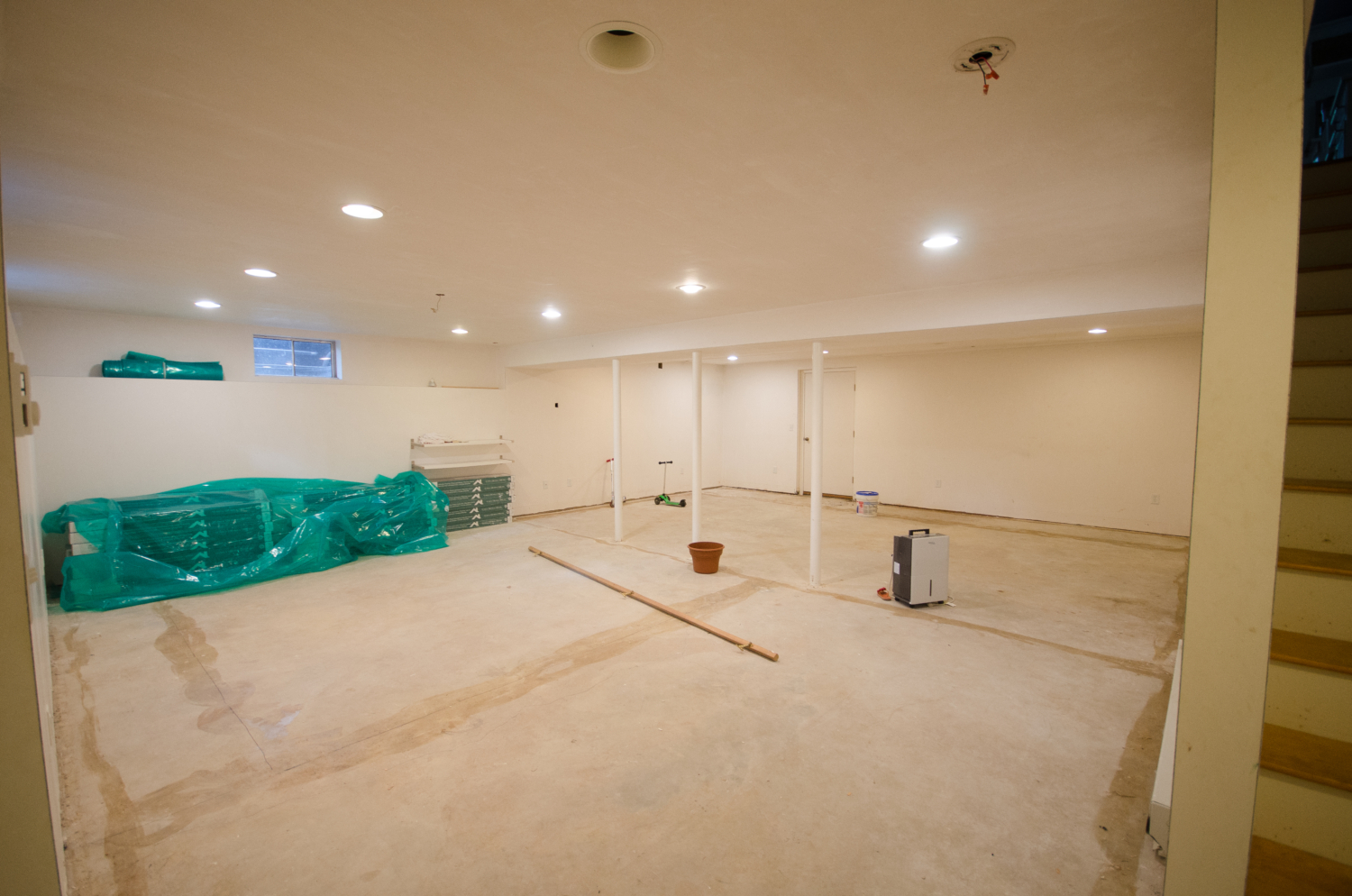 The basement as it was just felt dingy. The carpet was old and not great quality and was damaged from ongoing leaking from the back door (which has been replaced). It felt very "basementy" and what I want most for this space is for it to feel homey and finished and really part of the rest of the house, not just a throwaway room down the stairs from the kitchen.
The first step from here on, that I'll be working on this week and next, is installing new flooring. I'm so pleased to be partnering with Lumber Liquidators on this part of the project. I spent hours poring over their huge flooring selection and ultimately decided to go with laminate for the basement. I chose this flooring, but they have loads of other options for installation below grade over concrete. I am so excited to get going on this part of the project!! It's going to make a tremendous difference in the look and feel of the room. I'm hoping to share the installed flooring with you in two weeks, including how easy it is to install laminate flooring.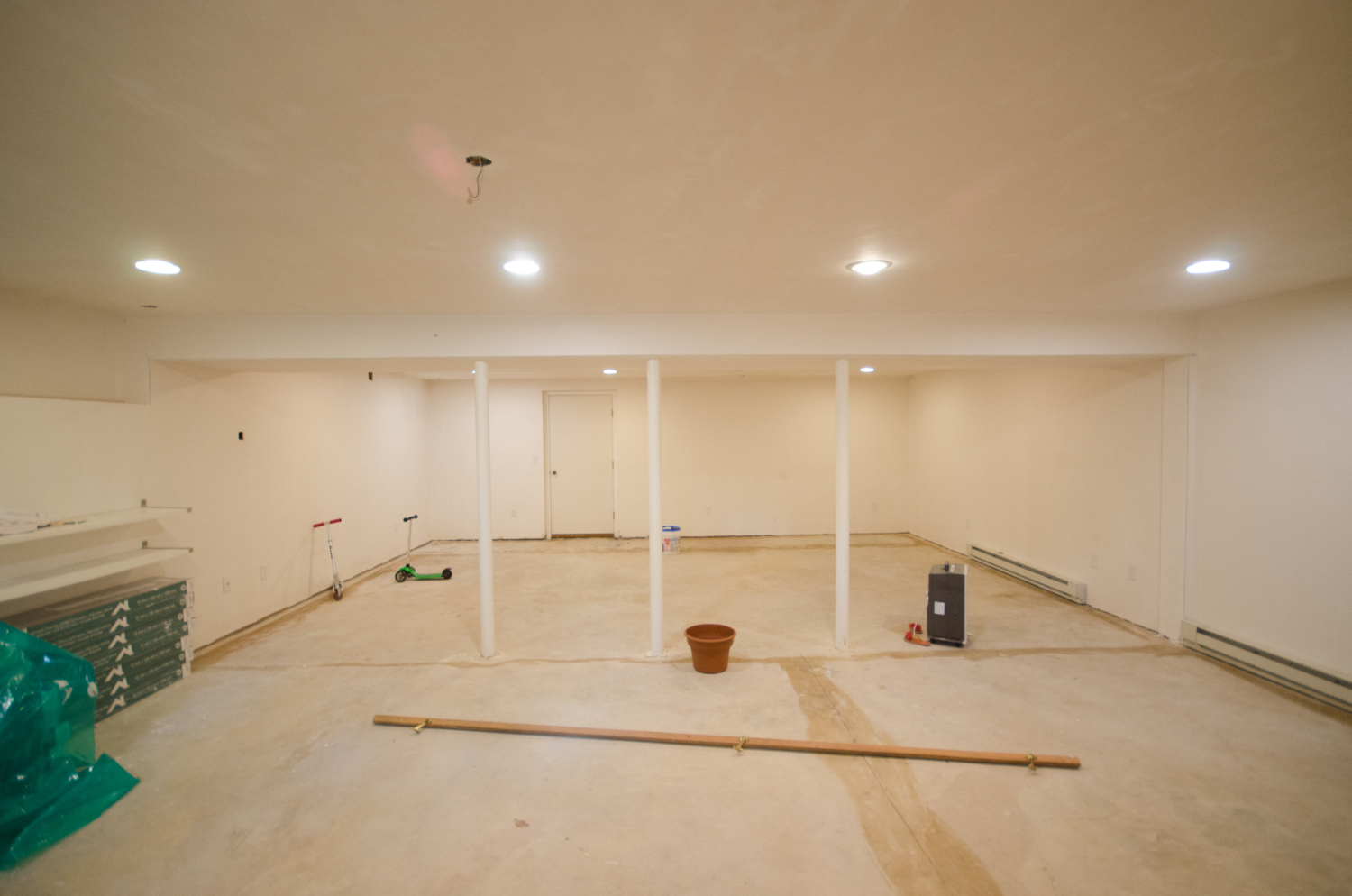 As for the rest of the space, while the new flooring is a huge first step, there is still much to be done beyond that. The walls need a lot of patch work and I'm also planning to install wainscoting on about the bottom three quarters of the walls. I want to cover that door in the back with a barn door so it looks less utilitarian. The support poles also don't do much for the room as is (well…aesthetically they don't do much, they do A LOT as far as holding the house up!!), so I'll add moulding around them so they look like decorative columns instead of steel support beams. To the left beyond the poles I'll be adding built-ins for storage and to surround a television.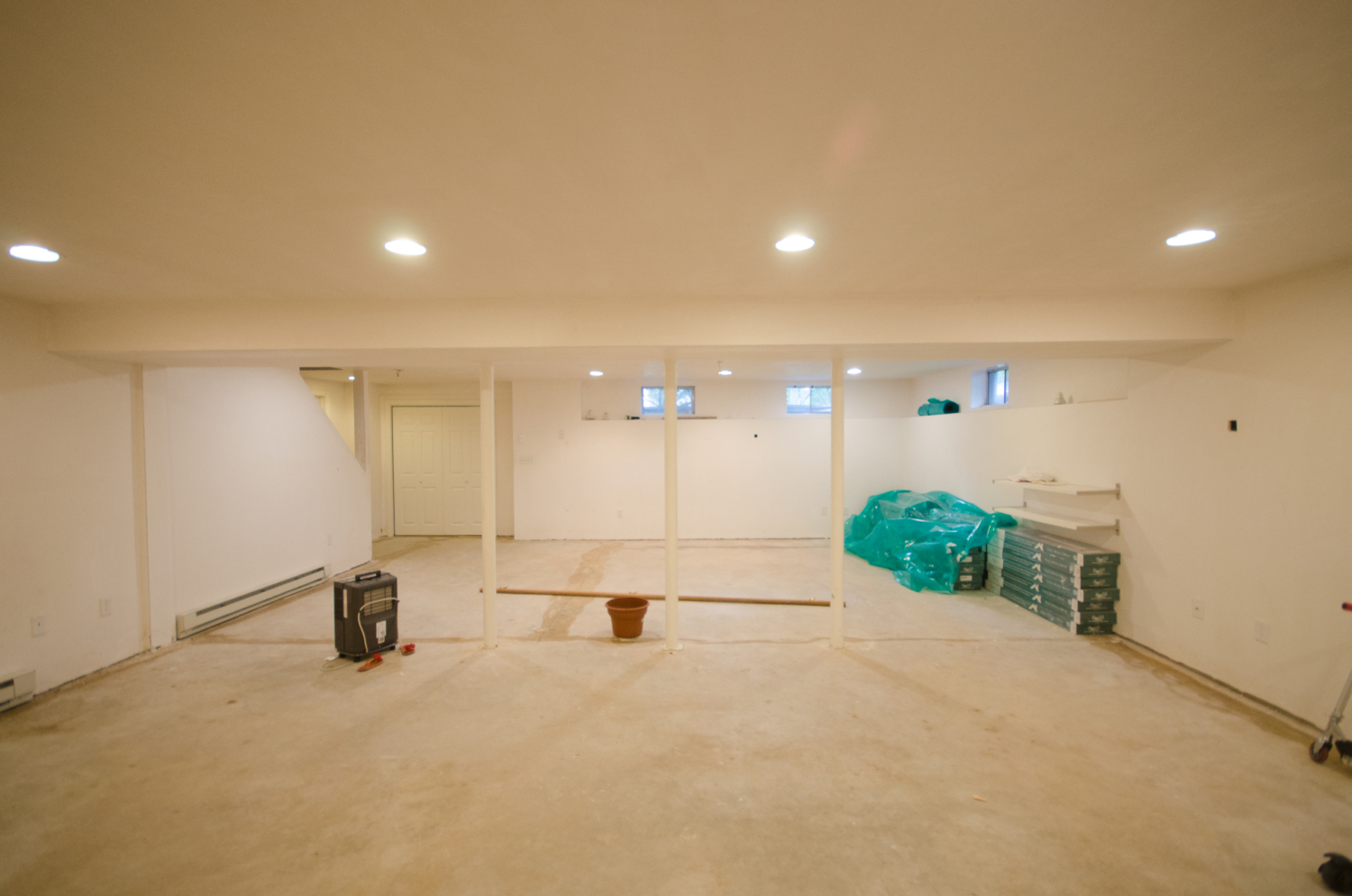 On the other side of the poles the space will be somewhat in limbo. I need a play space for my girls but I suspect that will only be the case for a few more years so I don't want to add anything too permanent. I do think I'll move our current kitchen table down here for an art and game table and will add a pendant above that, but most of this part of the room will be open play space. Those small basement windows will be replaced with new, white ones and will get framed out so they look a little more substantial.
So…big project, right? And as with any big projects you have to start somewhere and I will literally be working from the ground up here. Stay tuned for the finished flooring in a couple weeks, I really can't wait to show you what a huge difference it makes!