The last time I talked about progress in the mudroom I said I thought my next step would be painting the doors to the driveway and garage black. But I decided to dive into the building of the mudroom bench and lockers instead and I am so excited about how they're turning out. I spent a lot of time measuring and planning this unit to make it as big as possible without interfering with the doorways on either side.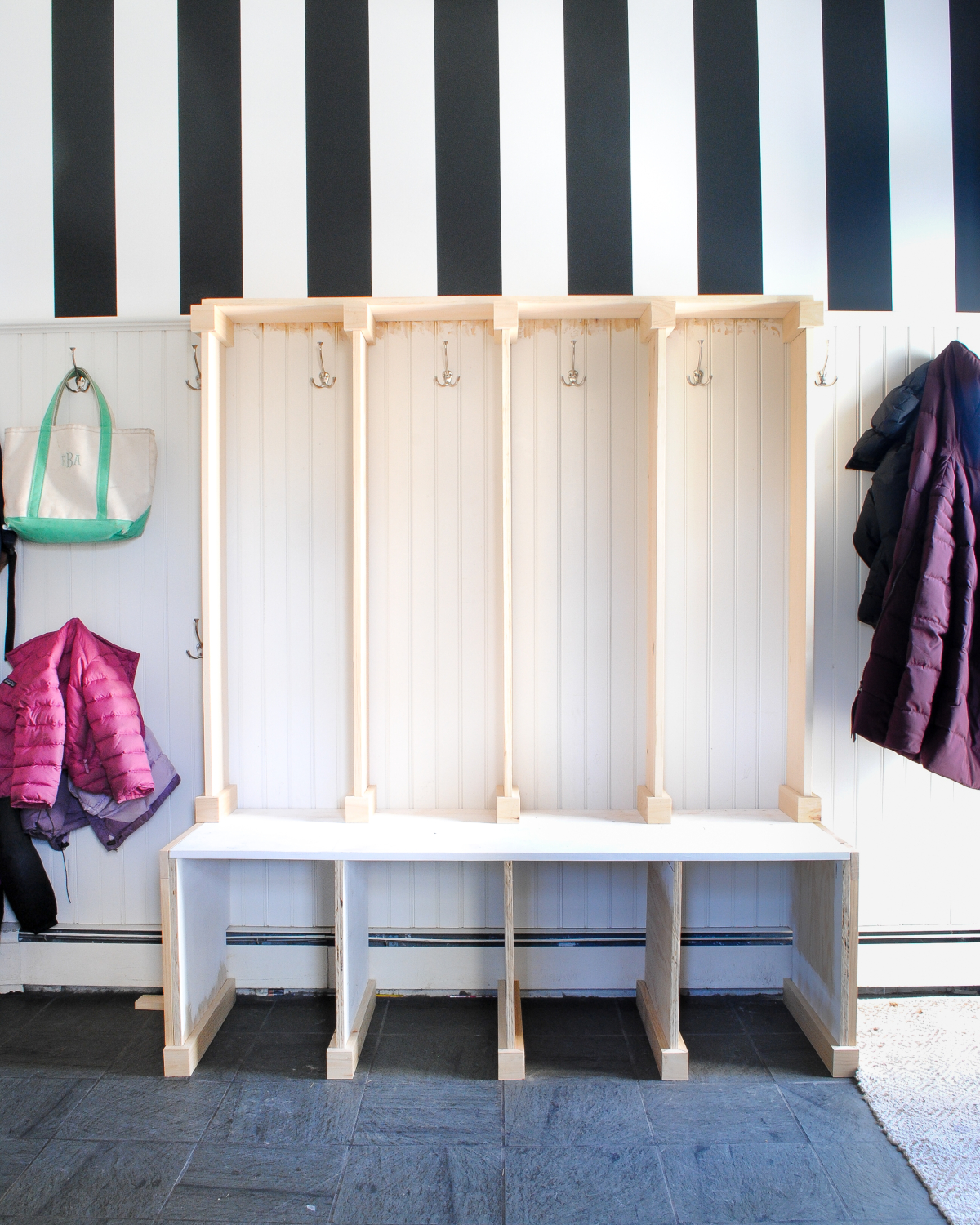 The bench fits so the door to the driveway (to the right) can still swing all the way open, and I mirrored that setback on the left side that leads into the kitchen. The locker sides come out 7 1/4″, which still leaves an open line of sight through the room, but gives enough visual division that it will neaten the look when coats and bags are hung.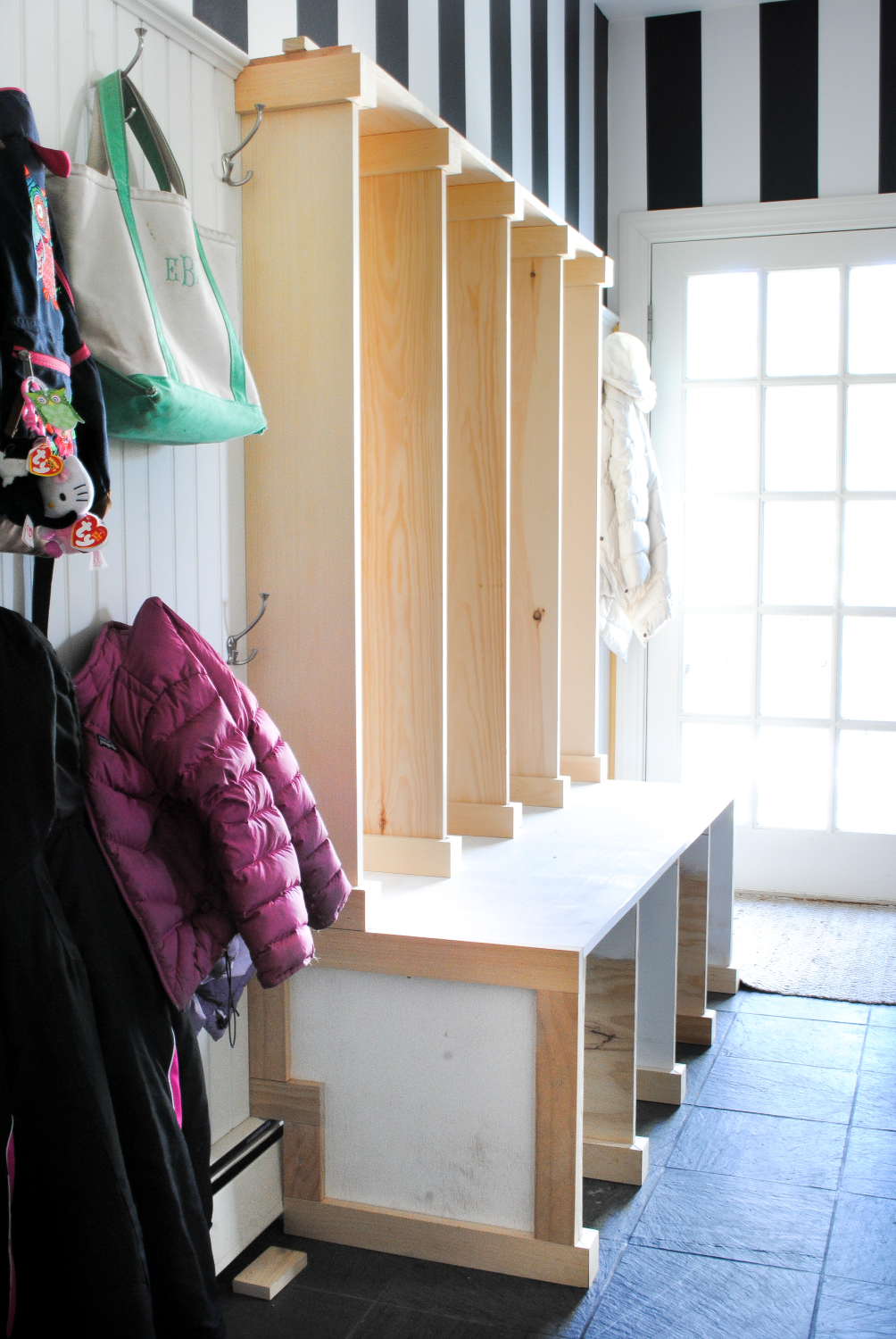 My favorite detail so far is the wrapped edges – it's done with simple 1x3s but I love the chunky, finished look it gives the unit. Little details like this make the difference between a really polished final piece and one that looks a bit amateur.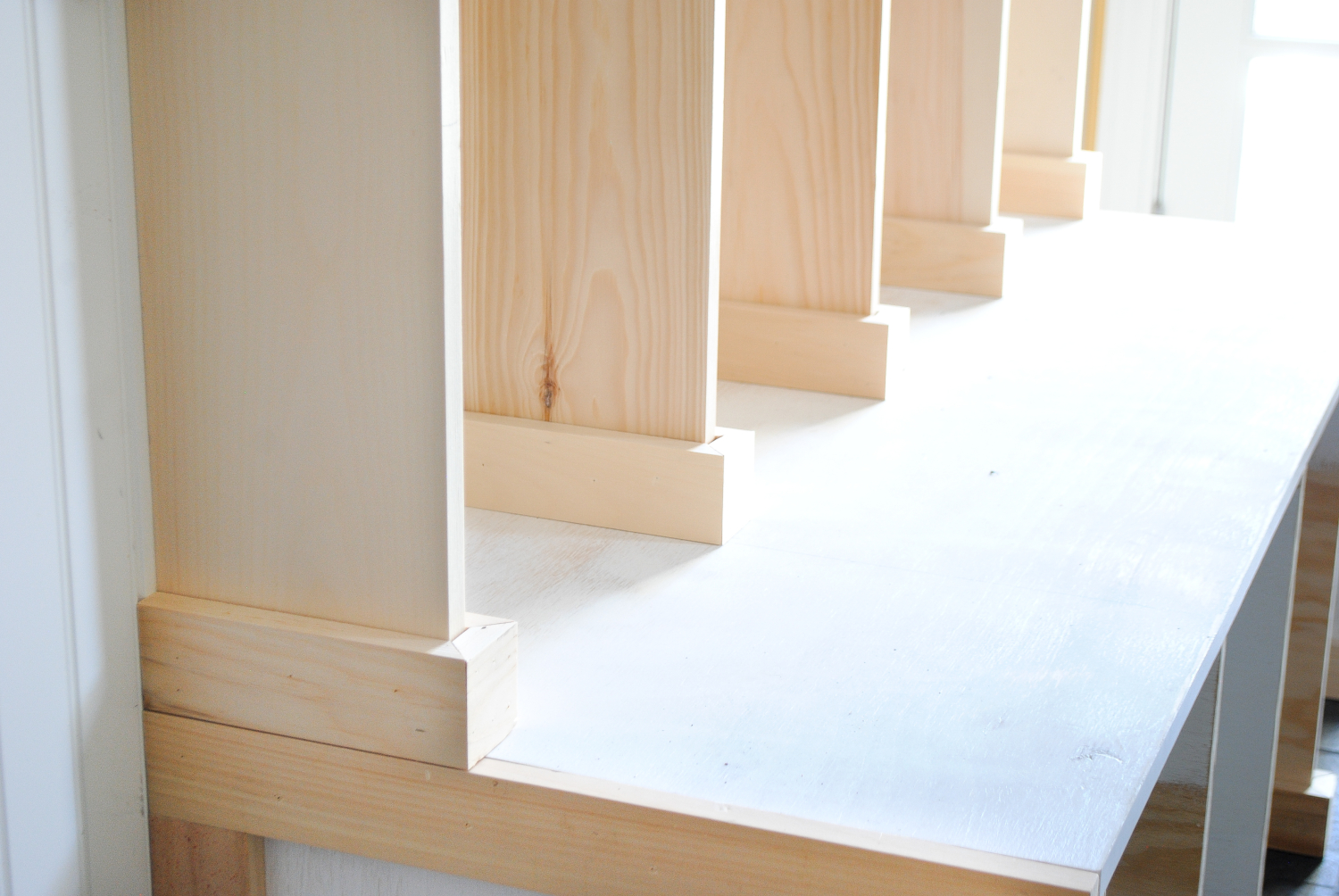 I still need to add some 1×2 trim pieces along all the skinny exposed edges, and a few 1×3 pieces along the tops of the lockers to cover where I removed existing trim. I also need to center the hooks in the lockers and add a few additional hooks for extra hanging in each one. And then the most dreaded task in this whole process…priming and painting. I am really, really torn about whether to paint these white (like I'd always planned) or green (like in the photo I shared yesterday).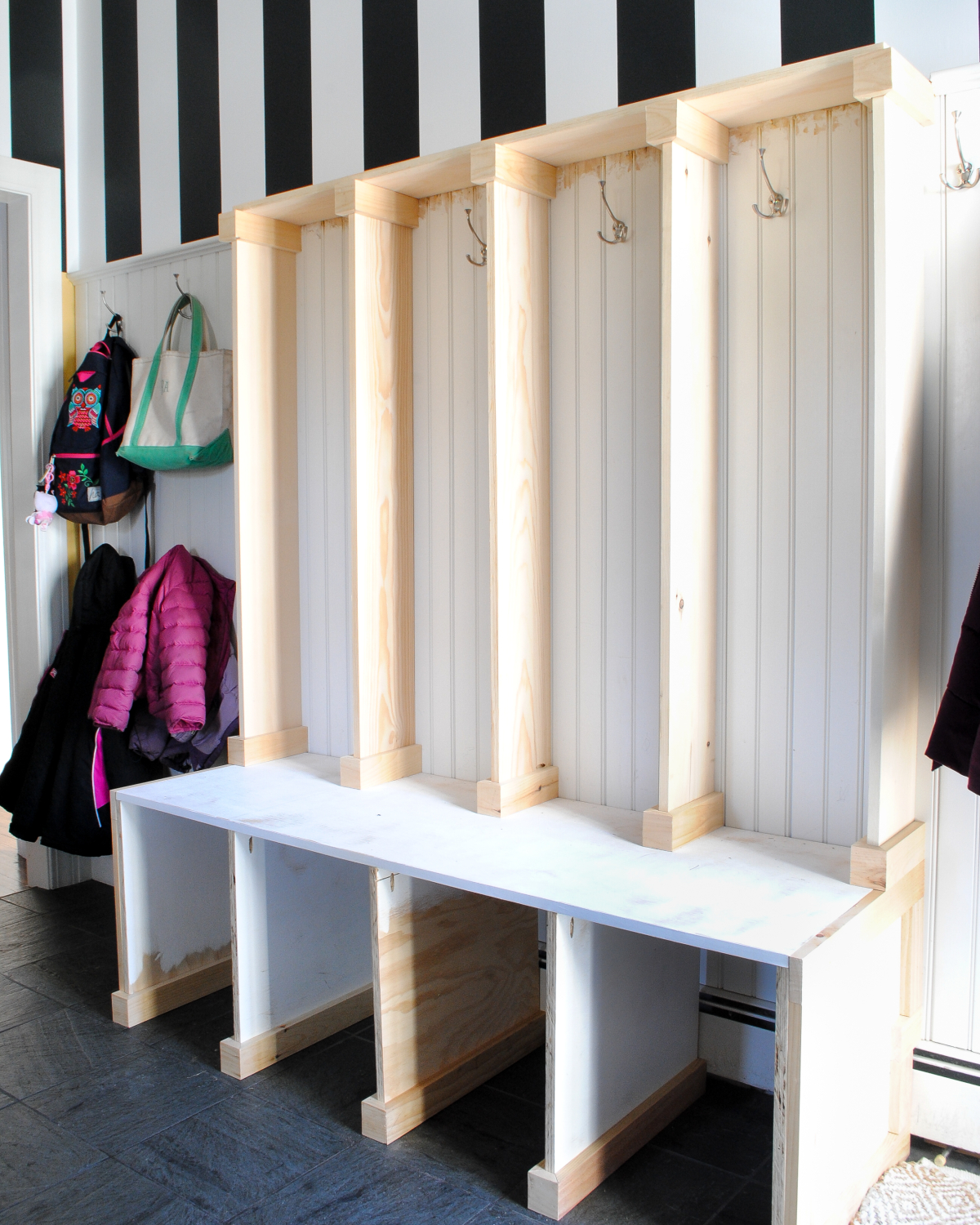 Here's a side-by-side look at how much these lockers and bench have changed the look of the mudroom already.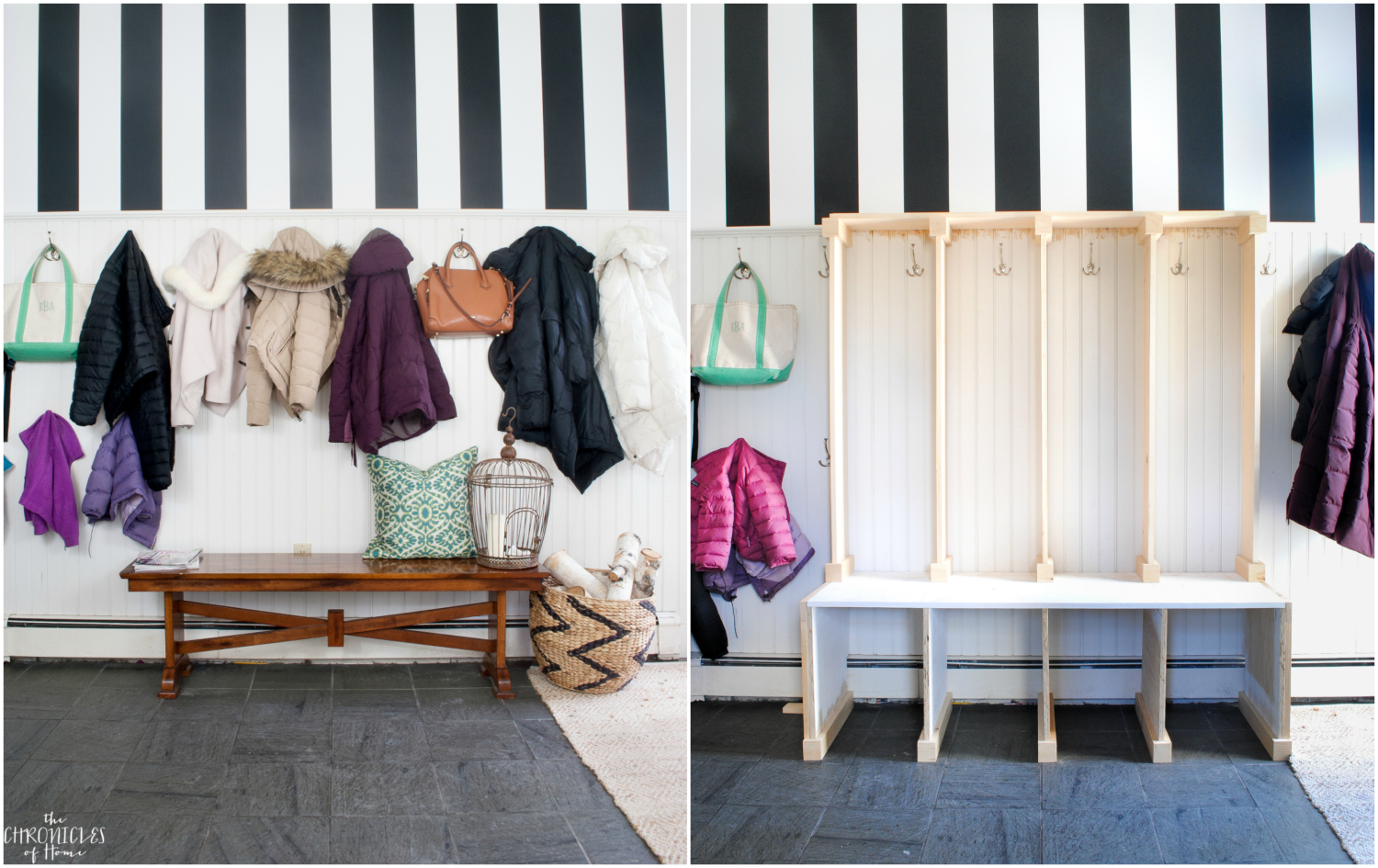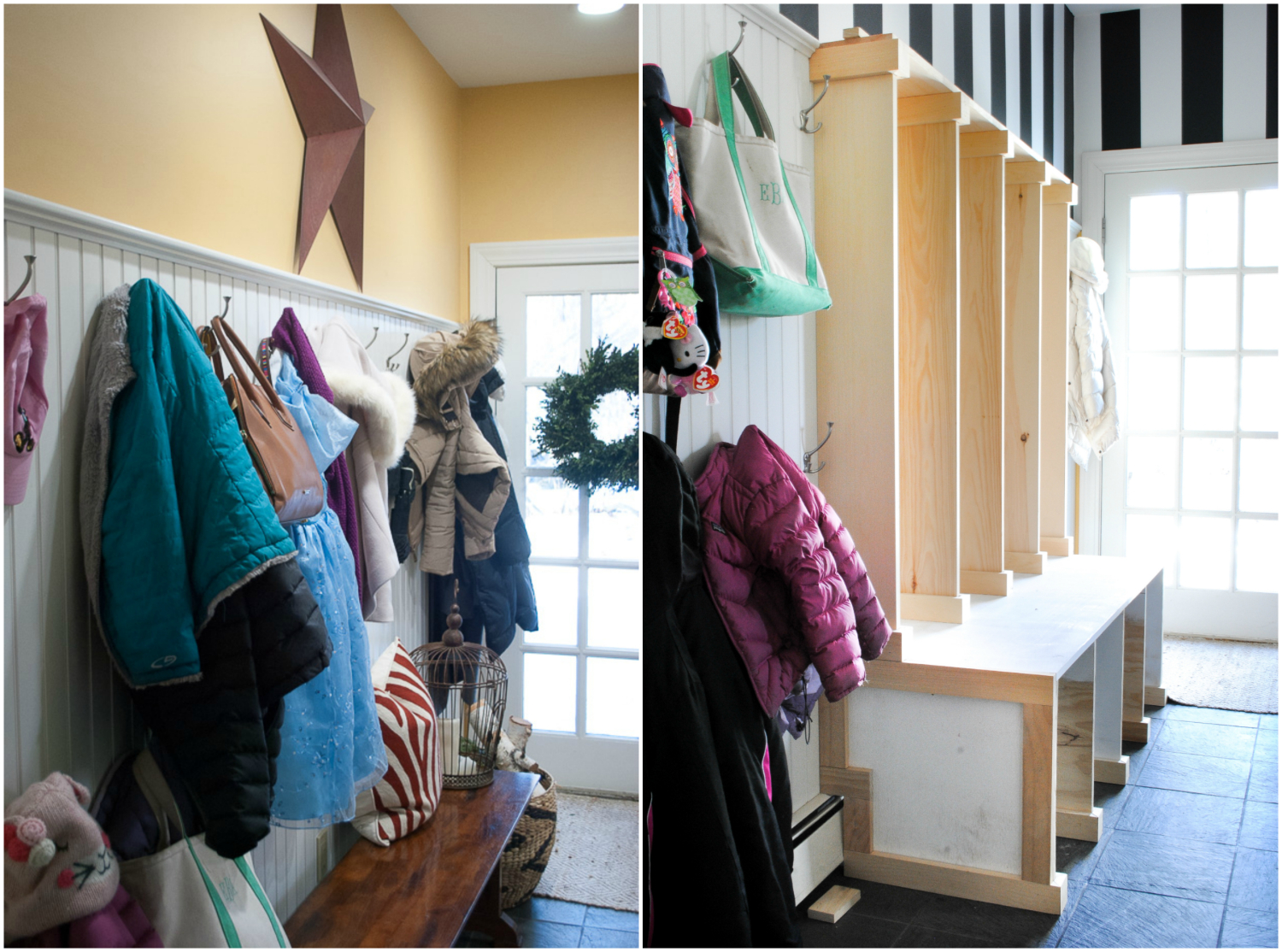 What's your opinion on the color for the lockers and bench? Classic white? Or a rich, deep green? My biggest temptation with the green is how much better it will be at hiding the dirt and scuffs. And I really do love the look of the painted mudroom lockers I shared yesterday. You can see the whole post here: