Hey there! Are you ready to continue the fall home tour through my house this year? I shared the screened porch and family room with you about a week and a half ago and today I'm back with a look at the dining room and living room as part of Blogger Stylin' Home Tours hosted by The White Buffalo Styling Co. If you're coming over today from Place of My Taste, hello and welcome! I love love love Aniko's style, she is such an artistic talent and her earthy, elegant style gets me every single time.
Before we dive into the photos – and I will largely let the photos do the talking here – I just wanted to talk really quick about how I got going this year with fall decorating. I usually find one starting point and everything else falls into place around that. For the dining room, I knew I wanted to put together a floral centerpiece so I stopped into Trader Joe's to check out what kinds of flowers they had. The deep purple-burgundy gerbera daisies jumped right out at me and so I just added on from there – some white gerbera daisies with purple centers, dusty green eucalyptus, a touch of deep autumn yellow and a smattering of dried artichokes made just the freeform arrangement I had in mind, with a distinctly fall feel. I scattered dried fruits and vegetables in similar colors (more artichokes, dried oranges, dried cranberries) around the center of the table with my vintage brass candlesticks to give the look of an organic table runner.
In the living room my jumping off point was a Nina Campbell Perroquet fabric remnant given to me a while ago by my friend, Gemma. I love the moody charcoal gray, almost black, background and I pulled a few colors out of the print (which I made into pillows) to scatter around the room – namely, a rich shade of teal, deep mustard yellow, and just a teeny splash of coral. It all feels very fall to me without being a typical fall color palette.
I've linked to the same or similar items shown where applicable. Some links are affiliate links which means I may make a small commission should you choose to purchase (your purchase price remains exactly the same). Shall we take a look?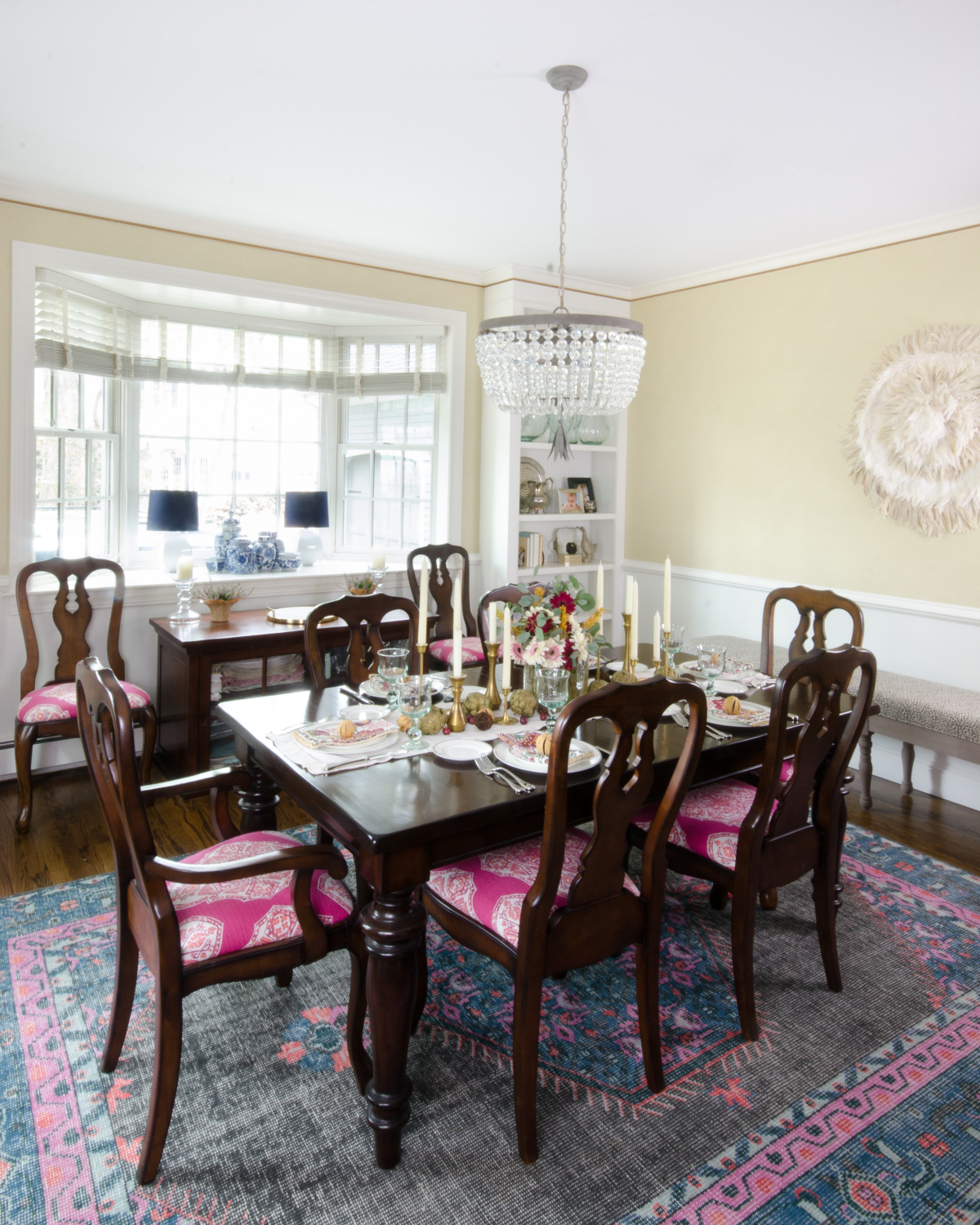 chandelier
rug
brass candlesticks
DIY juju hat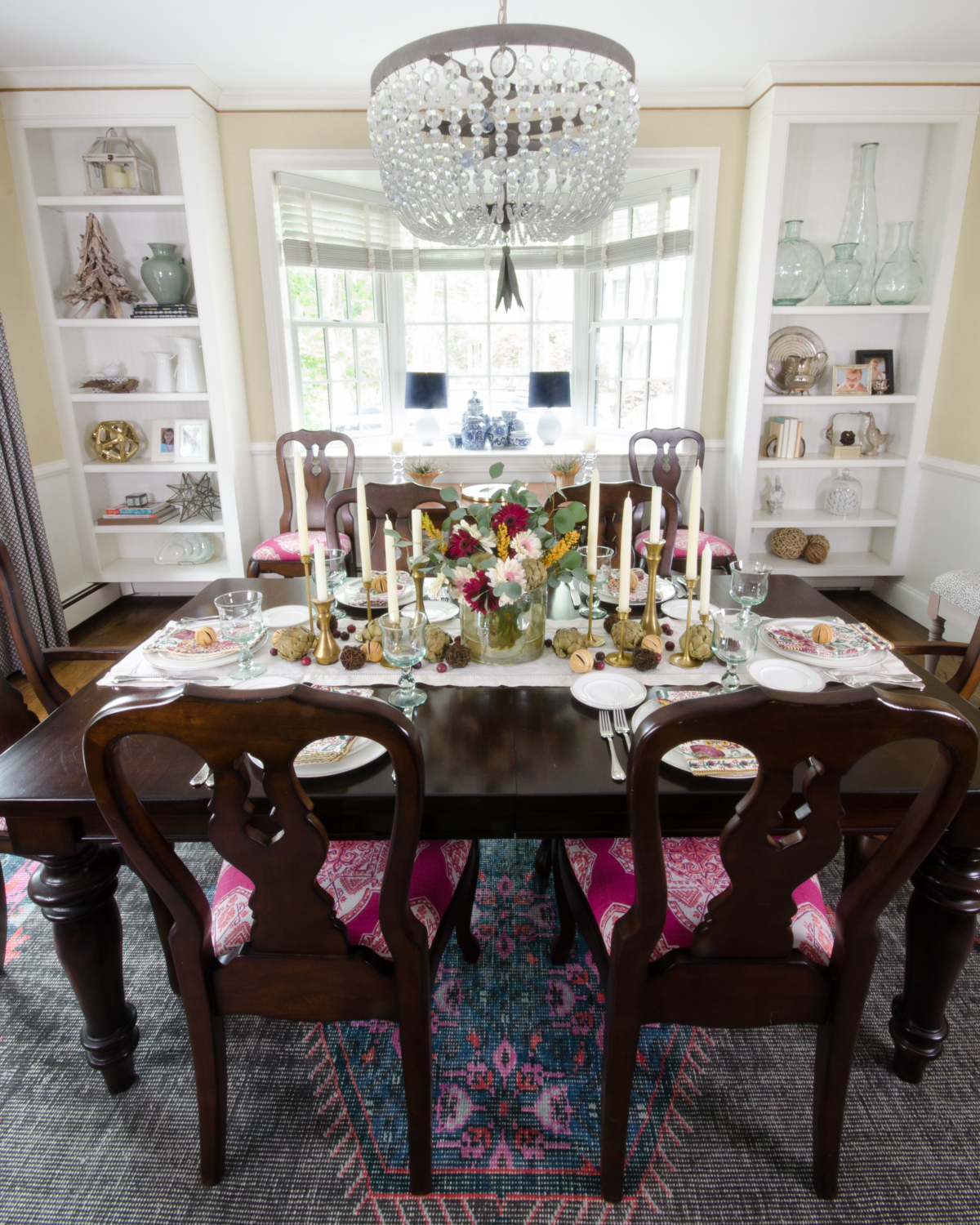 chandelier
rug
brass candlesticks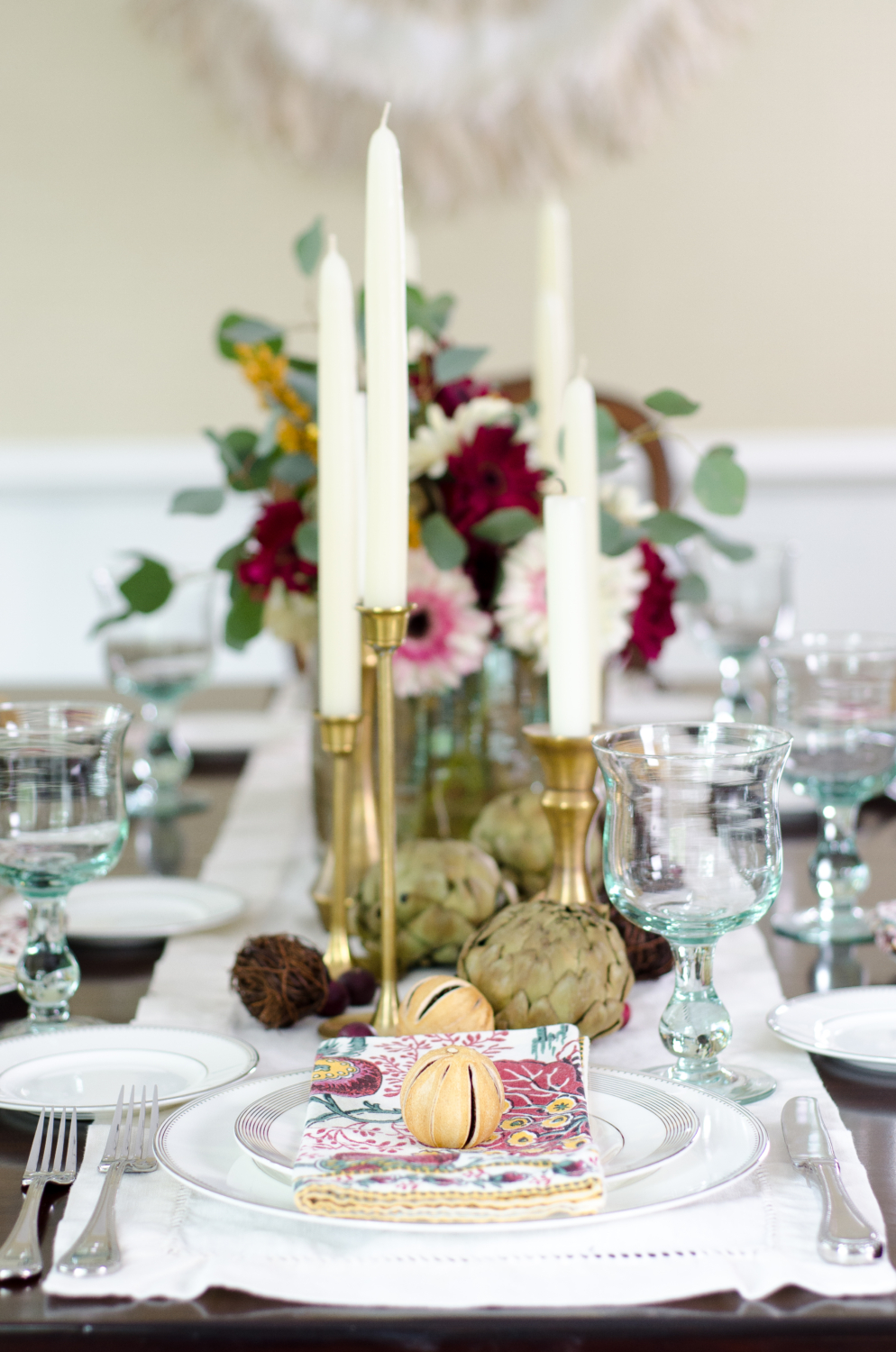 brass candlesticks
preserved artichokes
dried oranges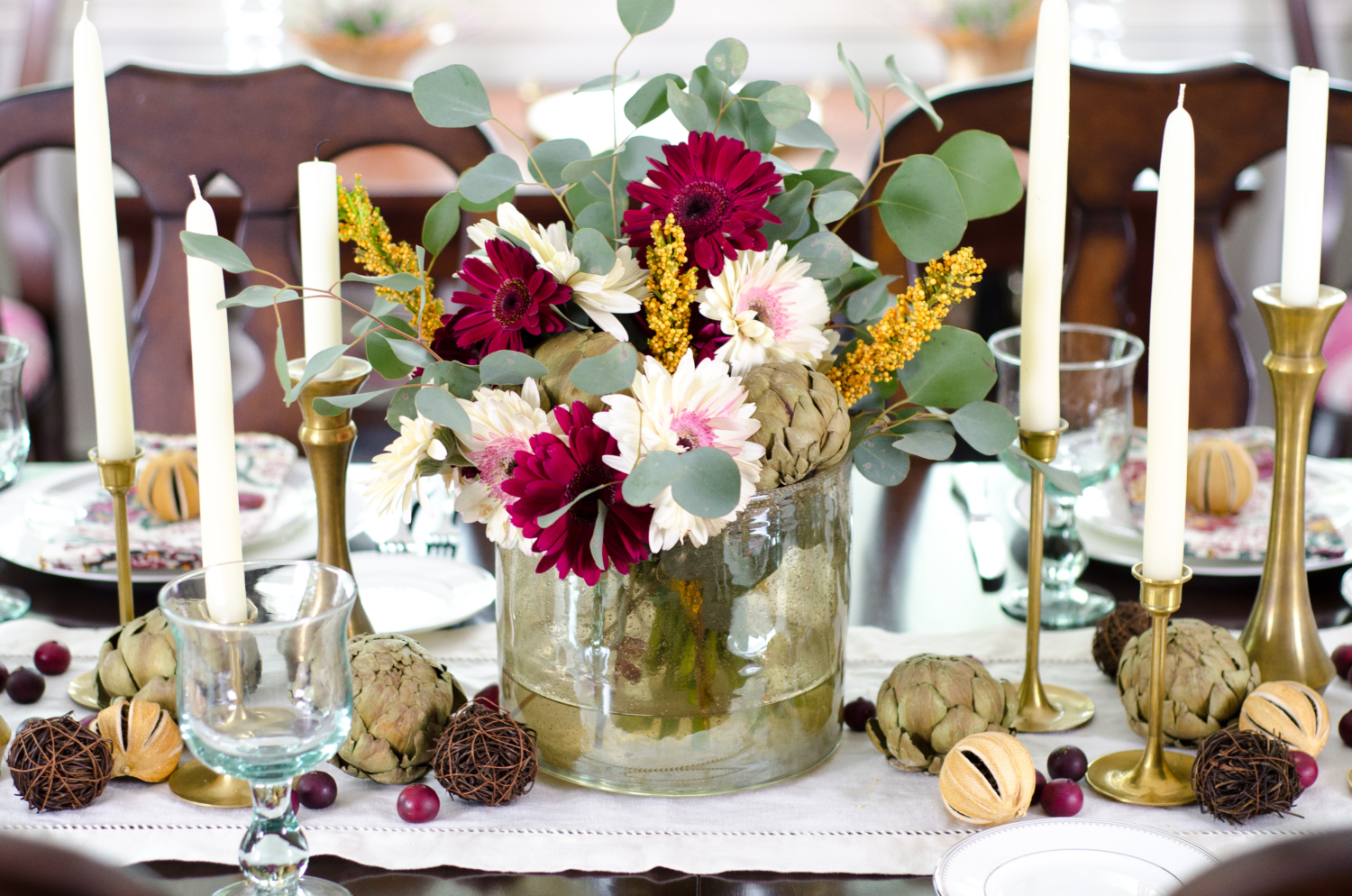 brass candlesticks
preserved artichokes
dried oranges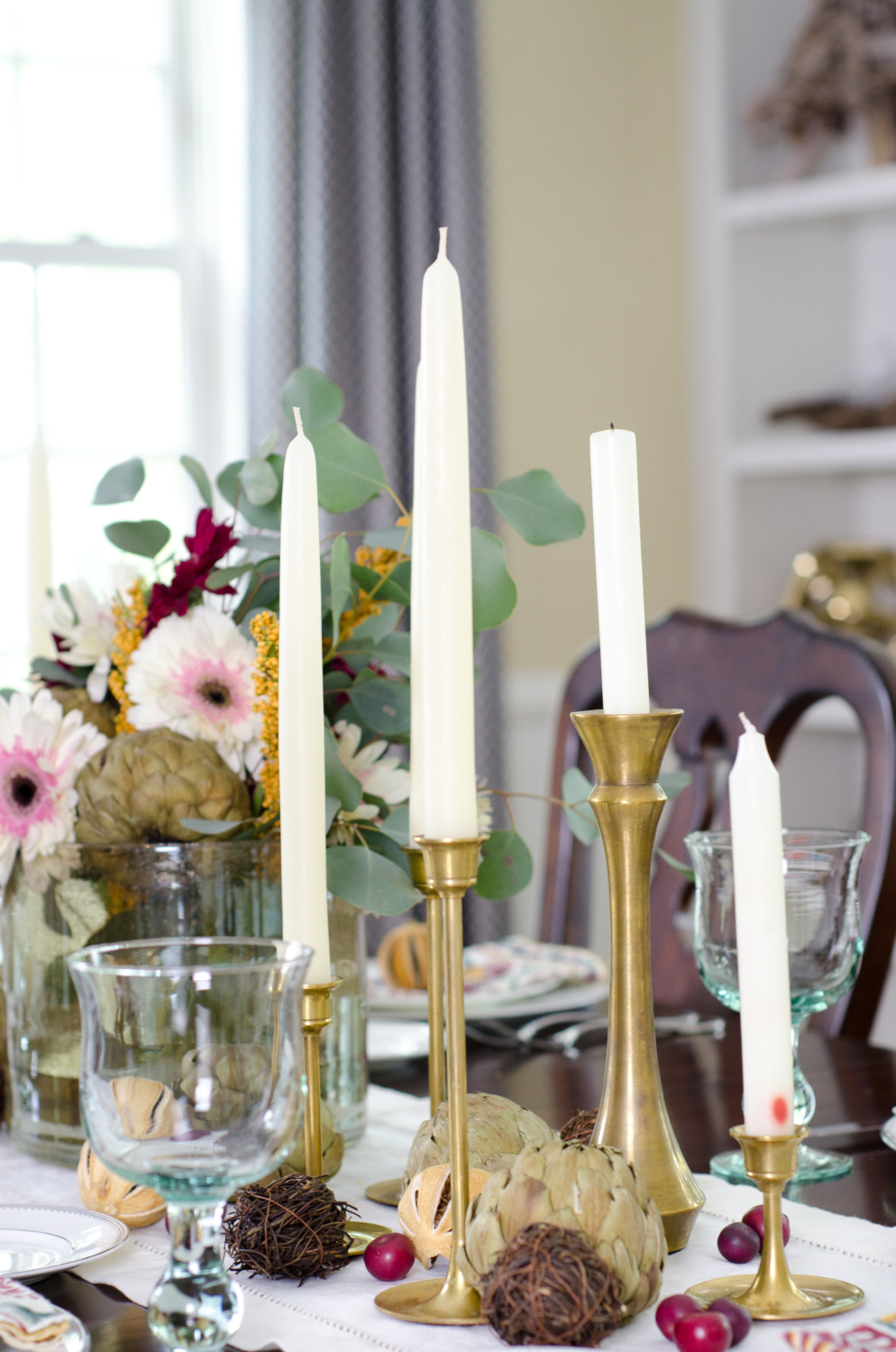 brass candlesticks
preserved artichokes
dried oranges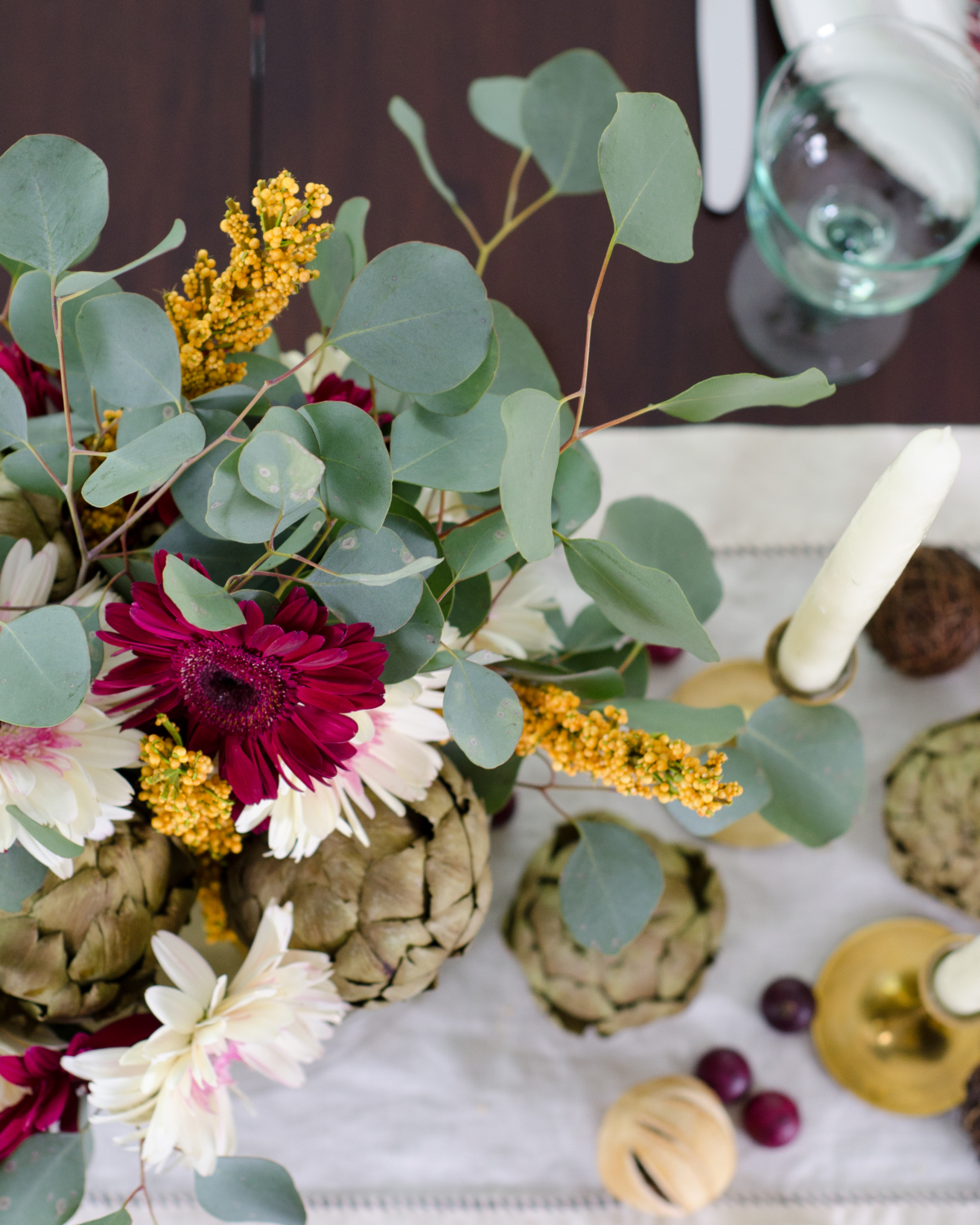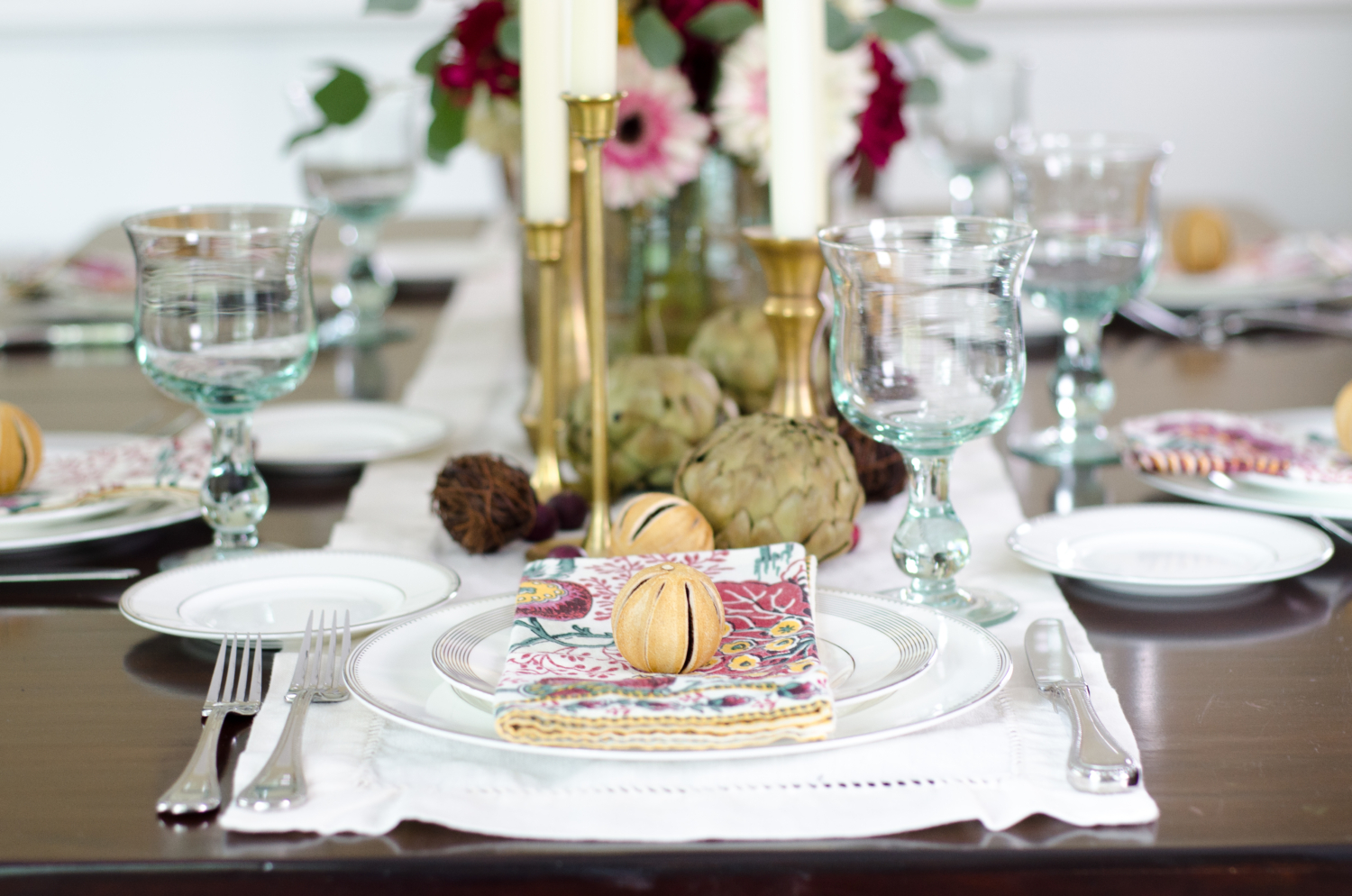 brass candlesticks
preserved artichokes
dried oranges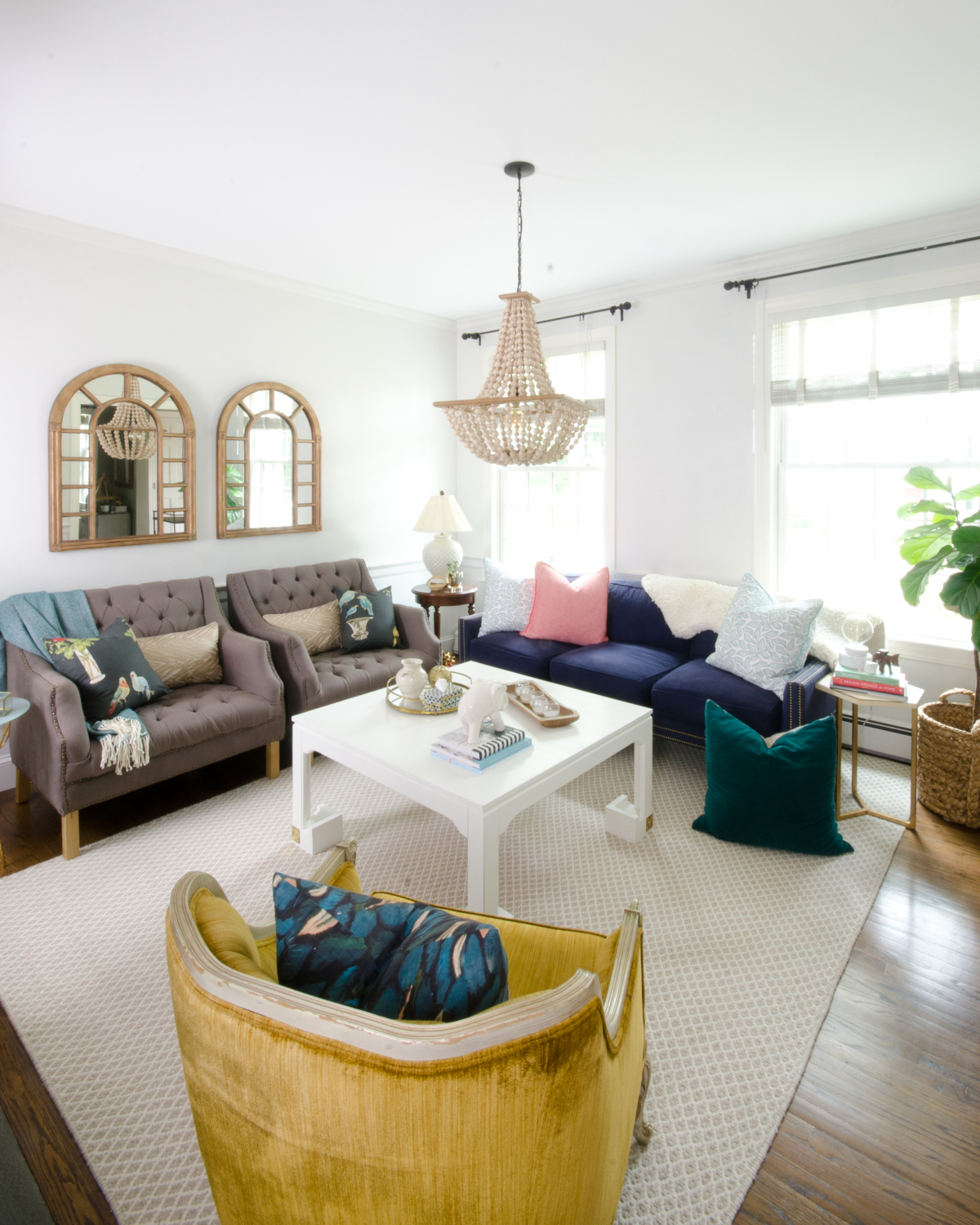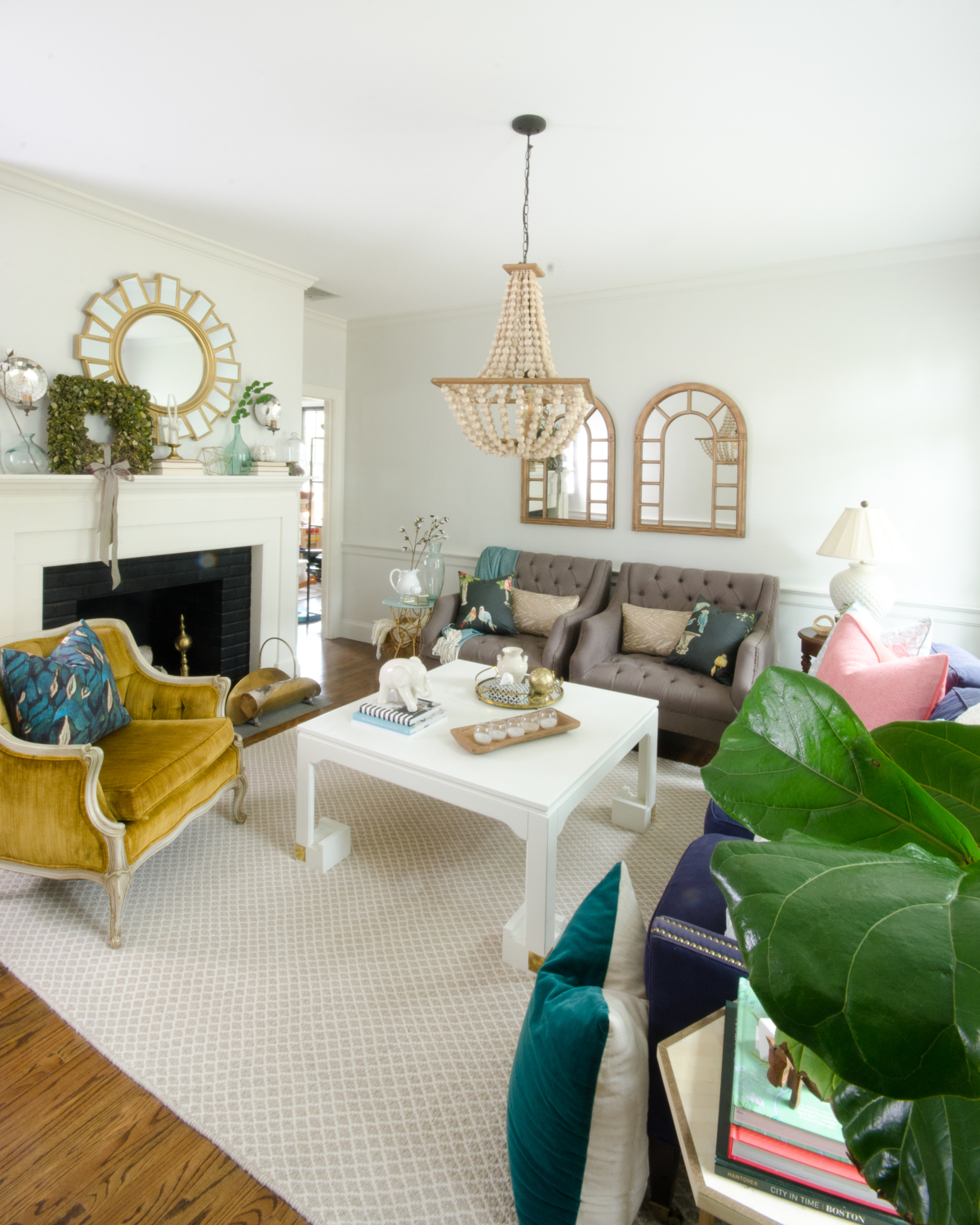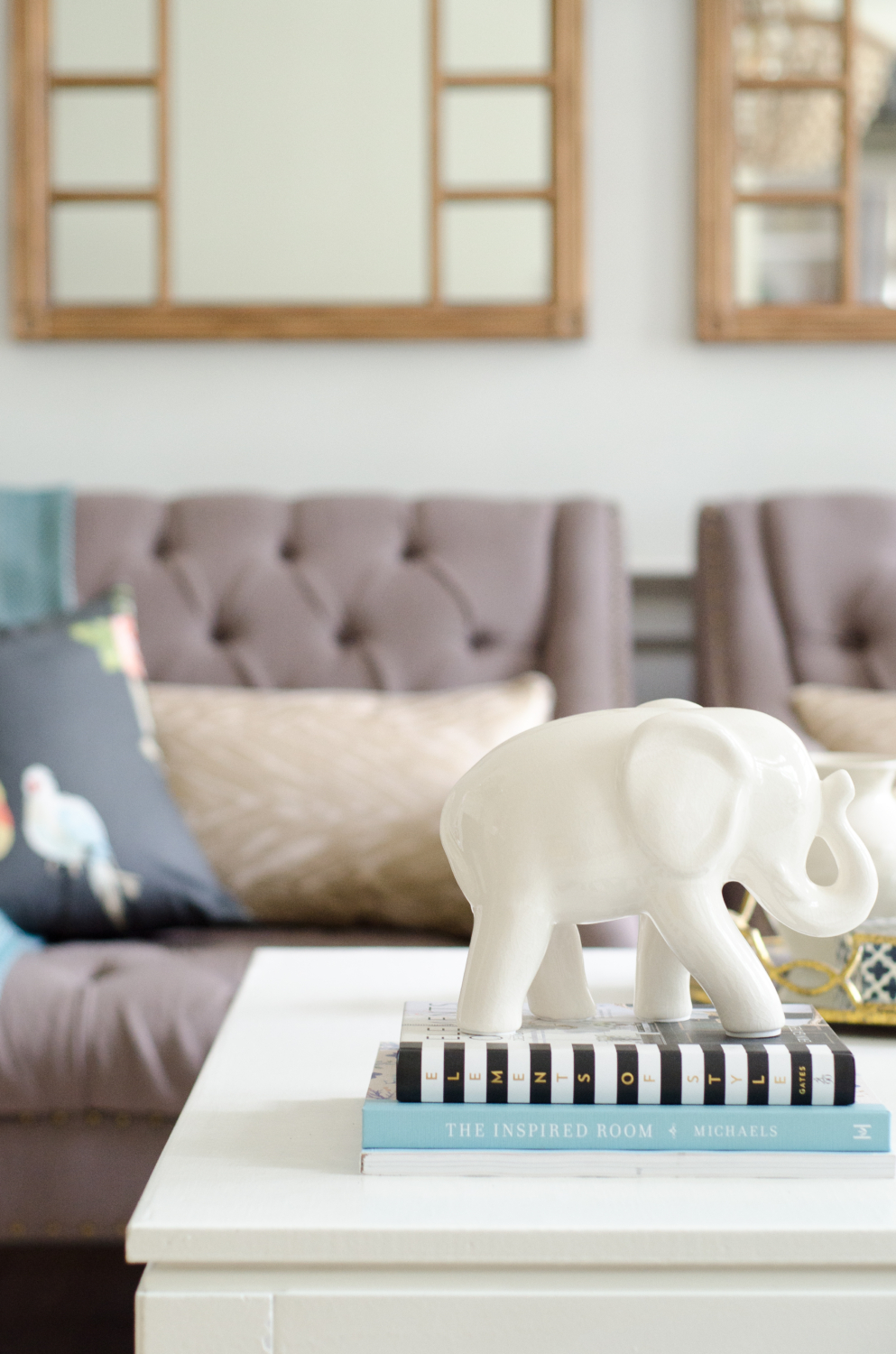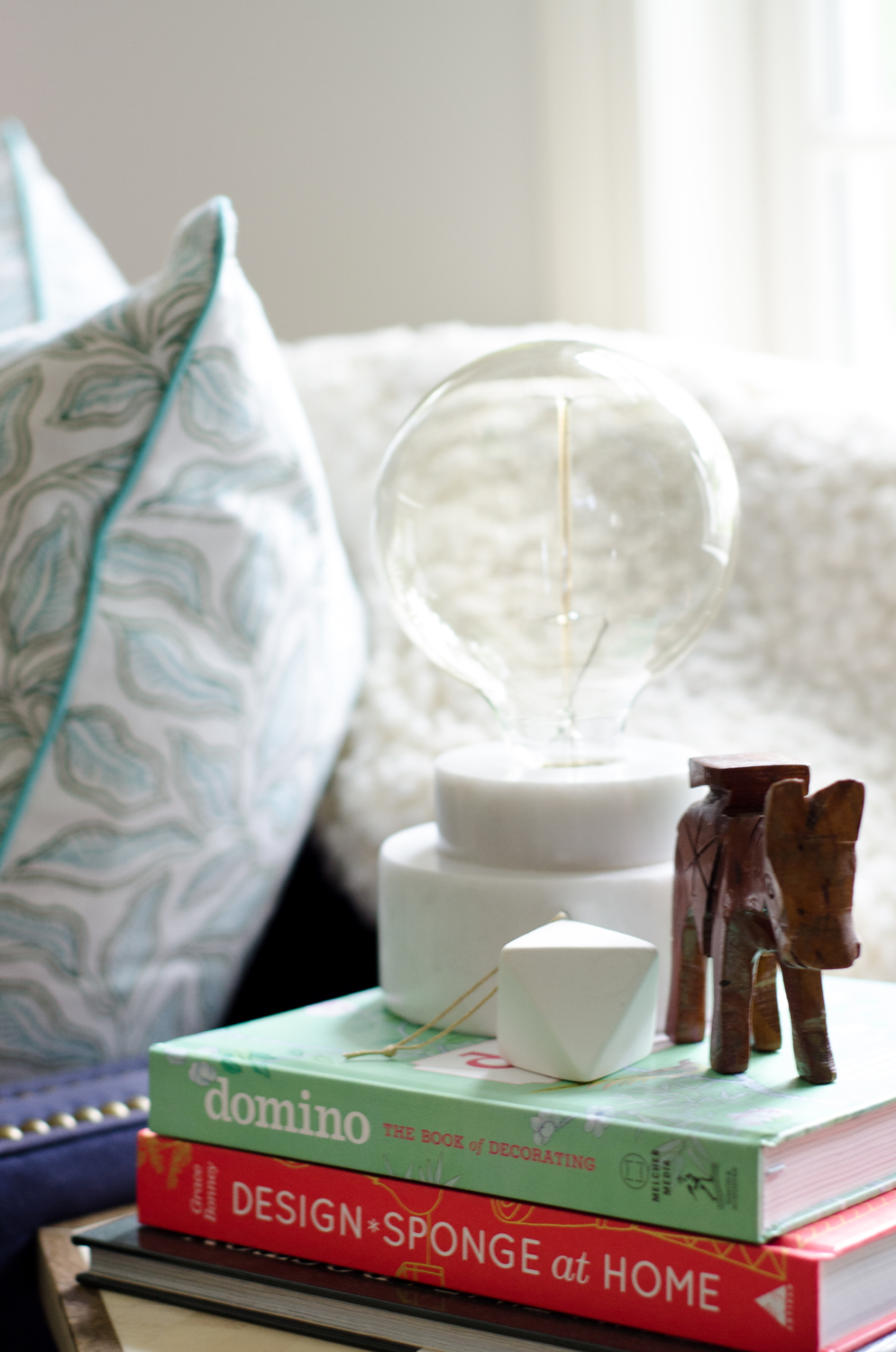 marble cylinder accent lamp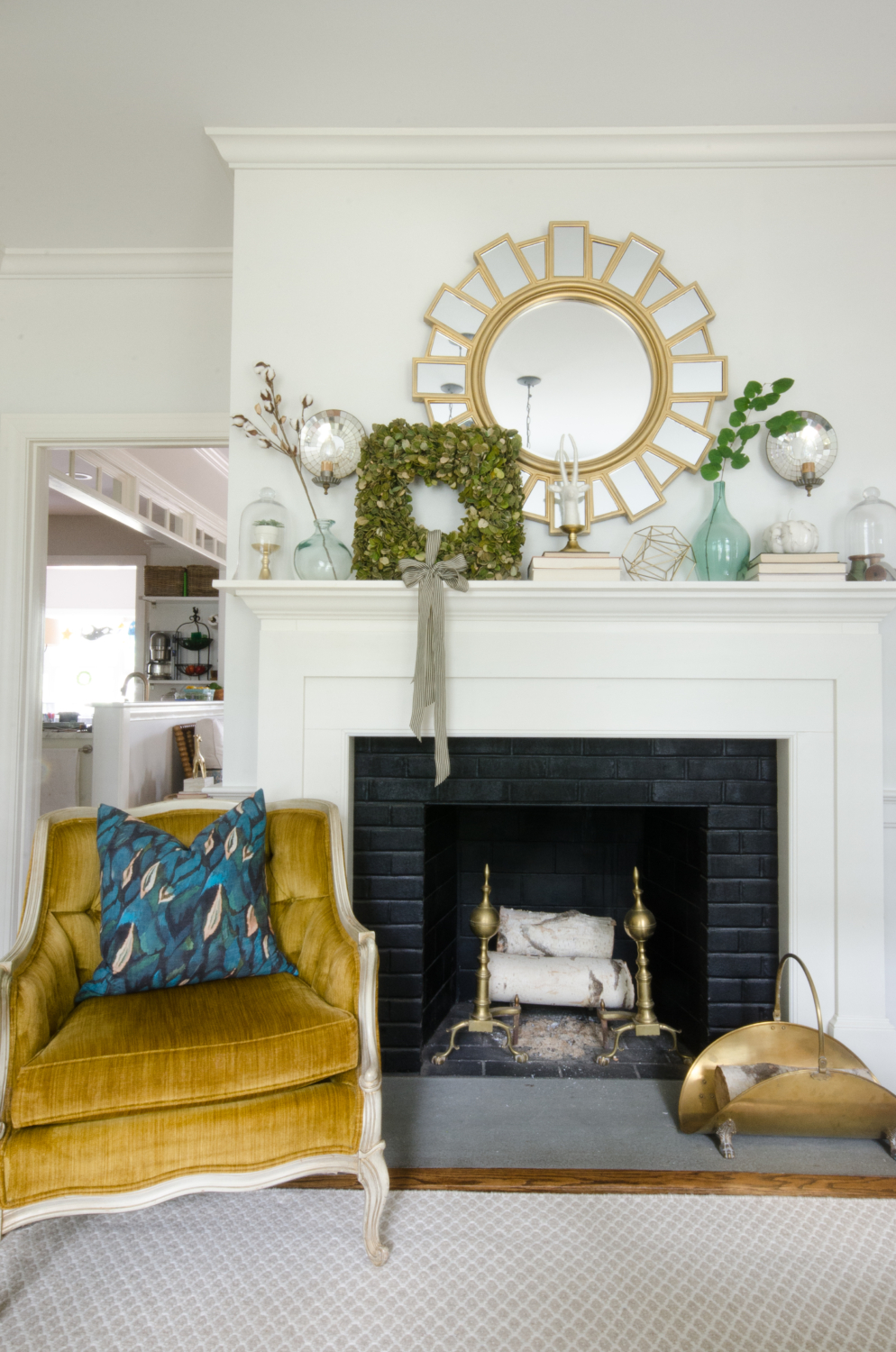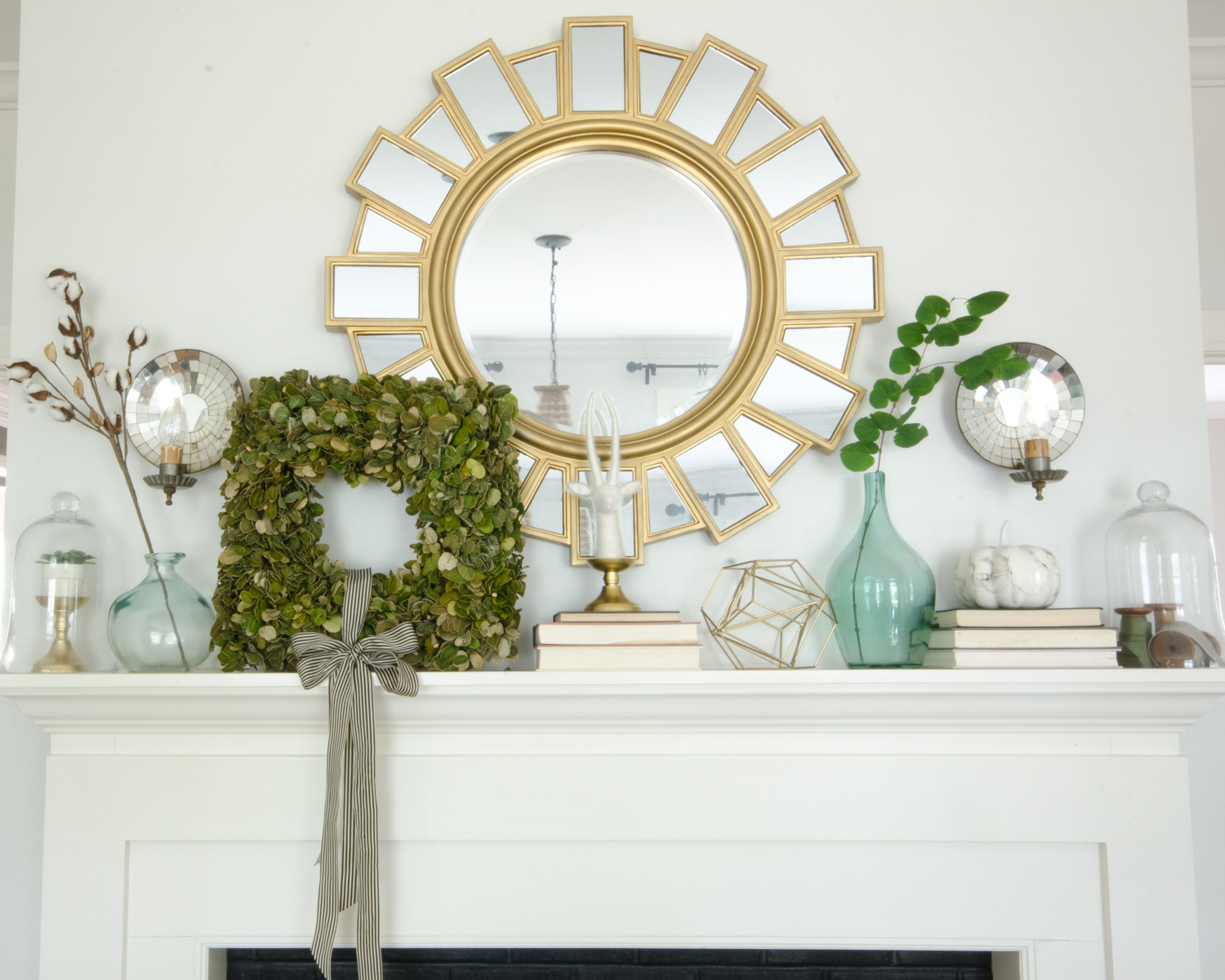 glass cloche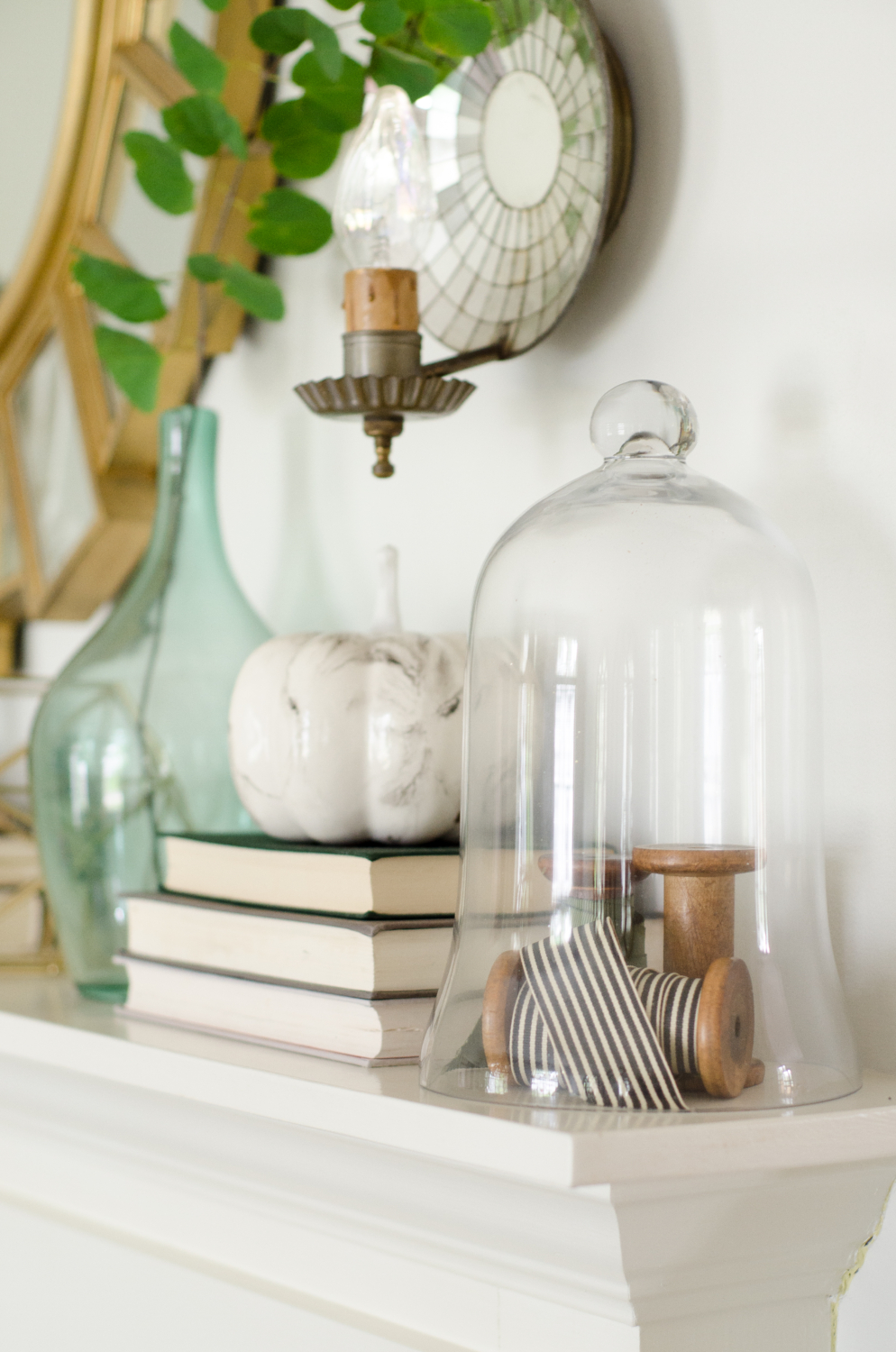 glass cloche
vintage wooden spools
striped ribbon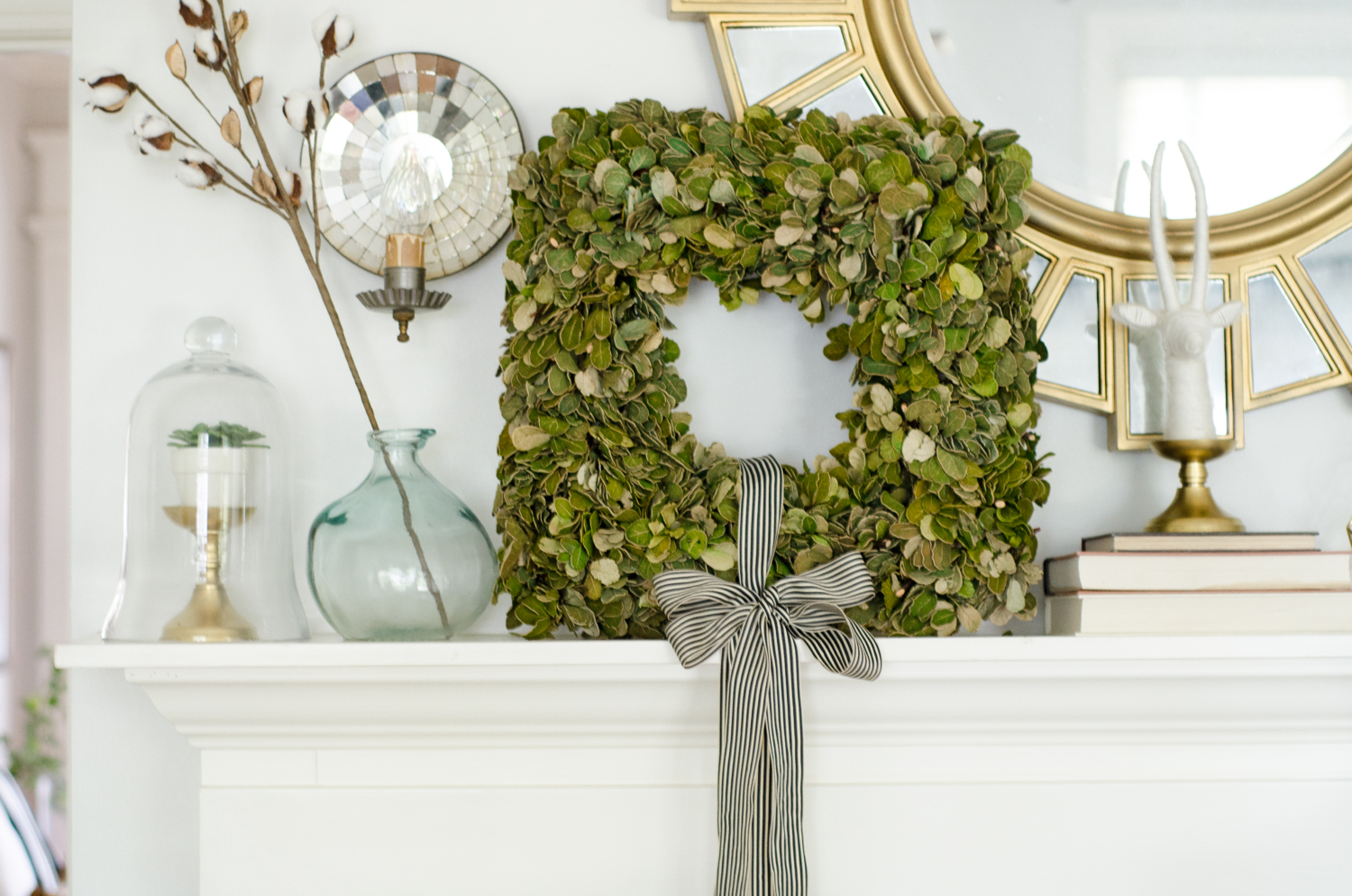 cotton stem
glass cloche
striped ribbon
Thank you so much for stopping by today, and make sure you visit the next stop on the tour, Sarah Dorsey, who is one of my oldest blogging friends and one whose style sensibility I admire so much. You can check all the stops on the tour by visiting the links below. The links will work as soon as each post goes live.
The White Buffalo Styling Co.
Cassie Bustamante
The House of Silver Lining
The Inspired Room
Cuckoo4Design
Life on Virginia Street
Place of My Taste
Sarah M. Dorsey Designs
Jennifer Rizzo
Britt Kingery
Dimples and Tangles
Shannon Claire
Simple Stylings
Zevy Joy
Restless Arrow
designPOST Interiors
The Nester
Nesting with Grace
Bliss at Home
Thoughts from Alice
A Creative Day
A Designer at Home