This post is sponsored by The Home Depot.
As promised, I'm back today to show you how I put a spin on Home Depot's tutorial for a DIY Christmas stocking post. It's such a smart idea for hanging stockings if you don't have a mantle, or even if you do, it's a cute accent piece for Christmas! Here's The Home Depot's version of the Christmas stocking post.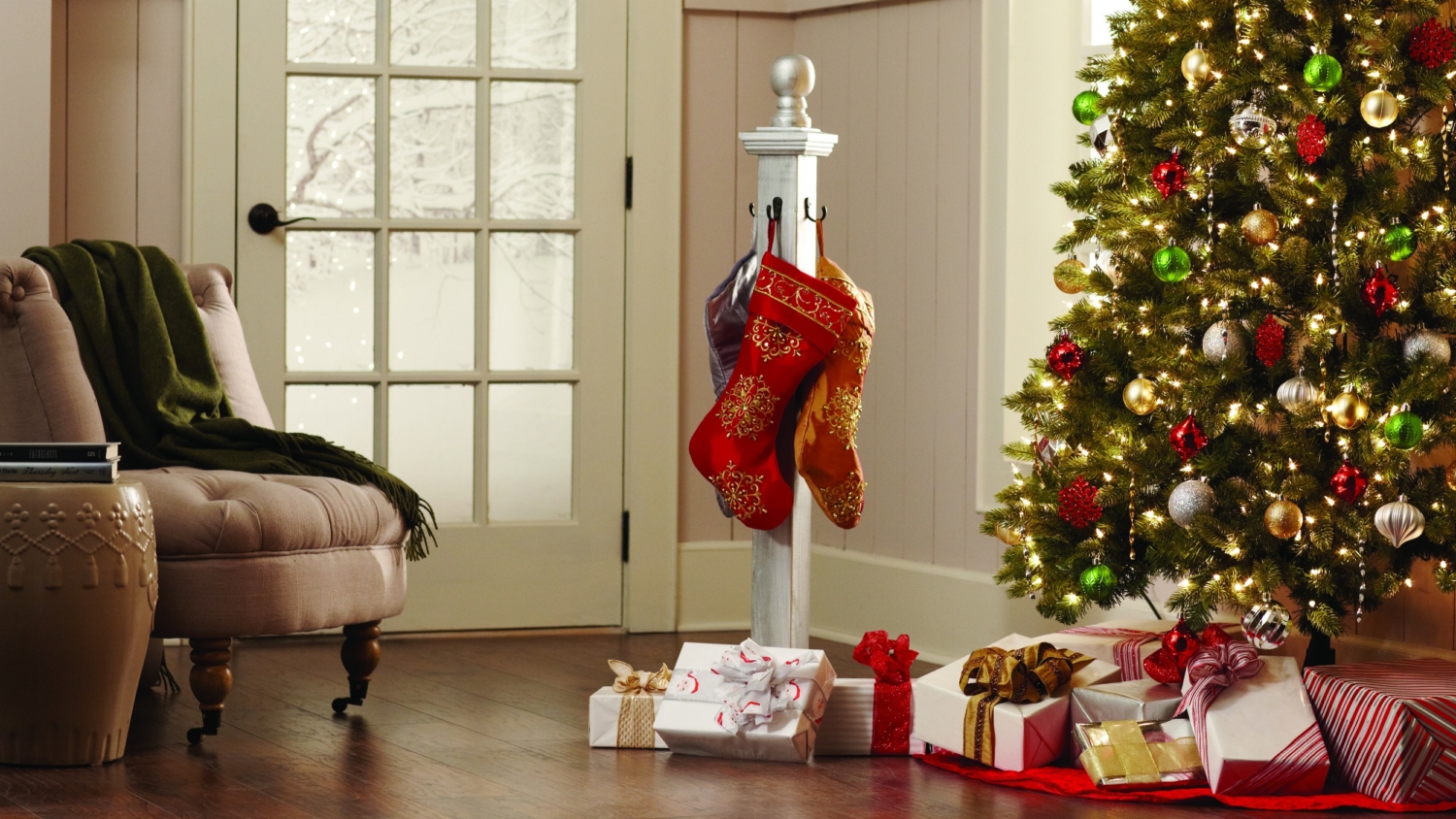 And here's my take on it: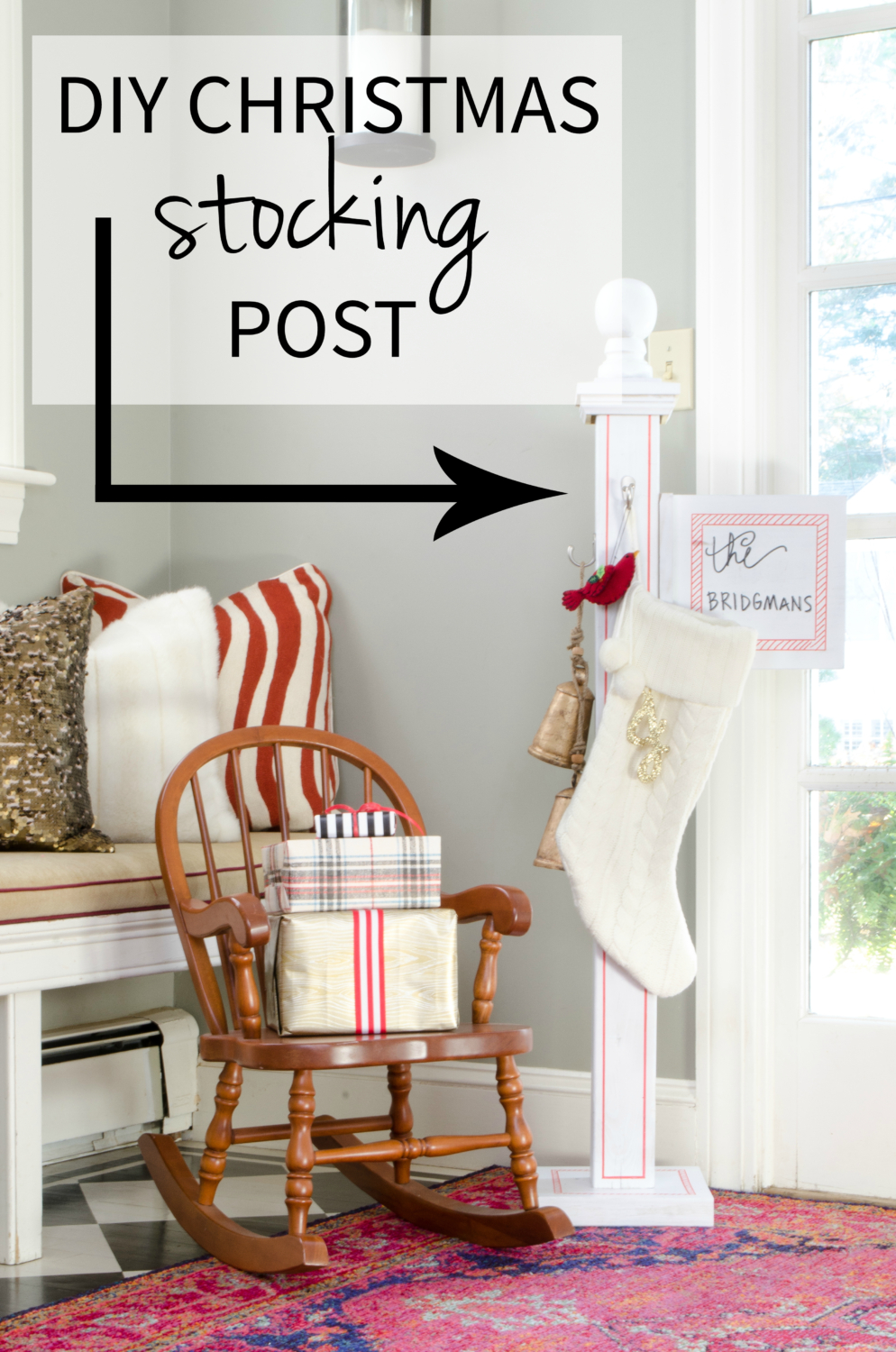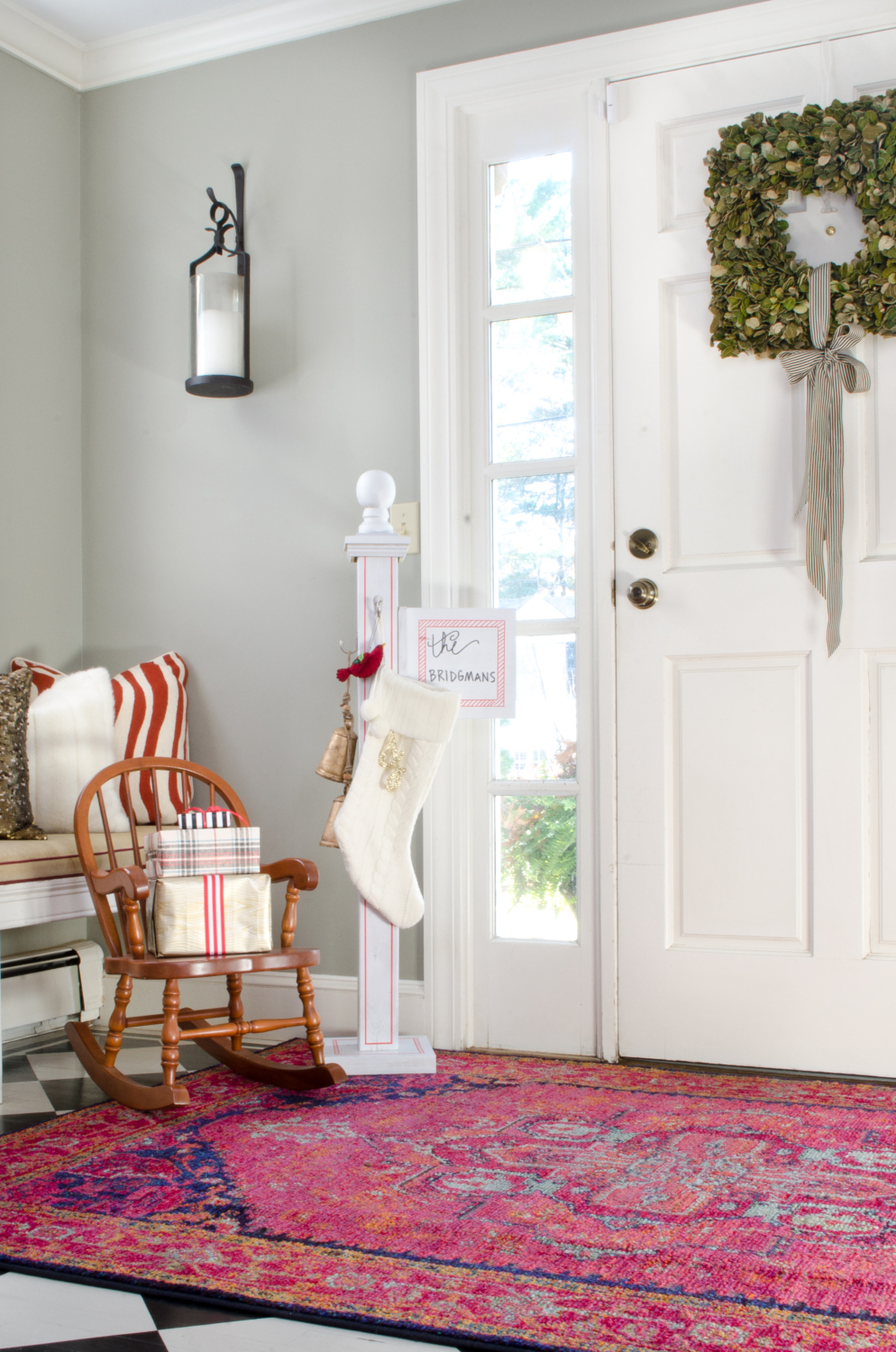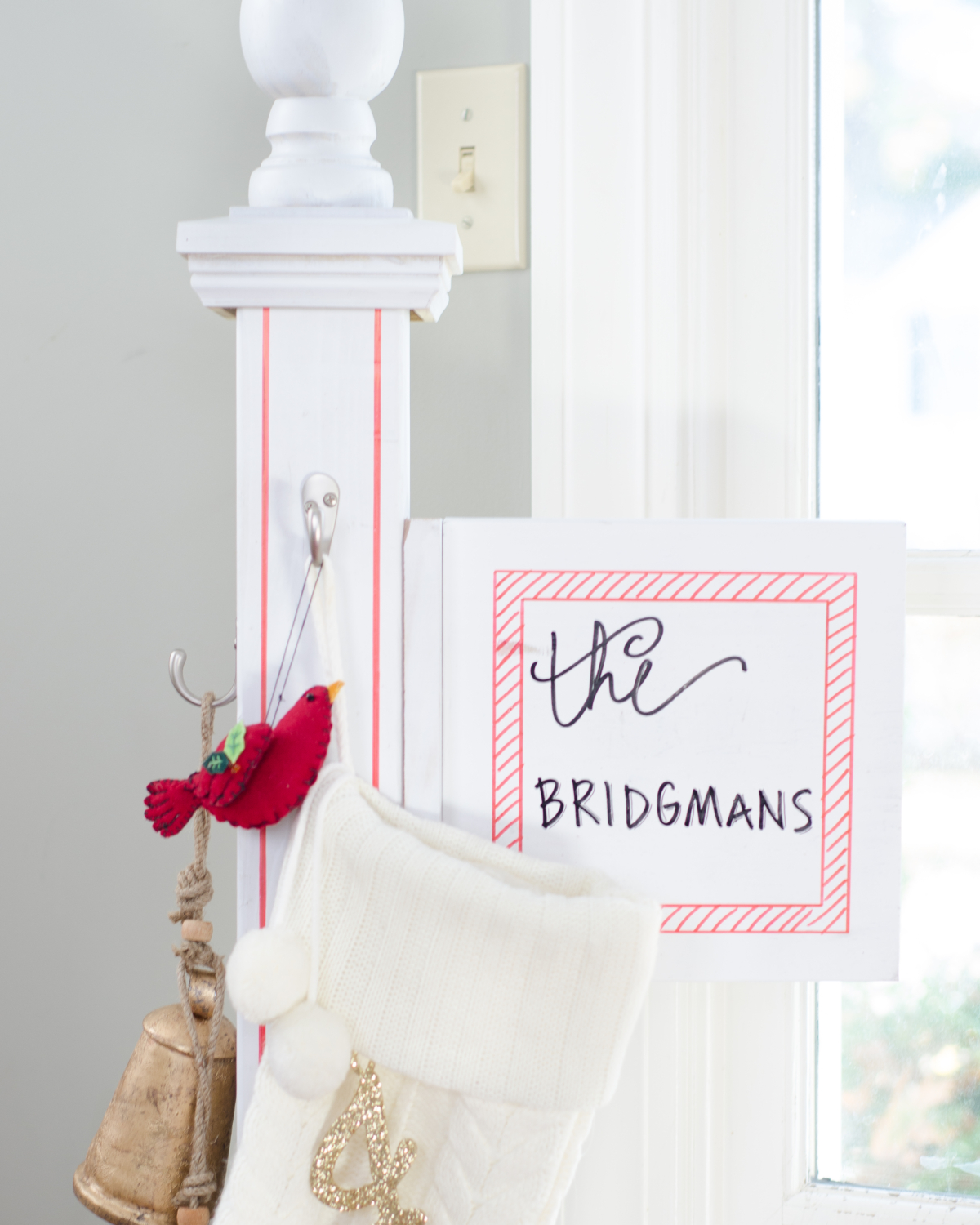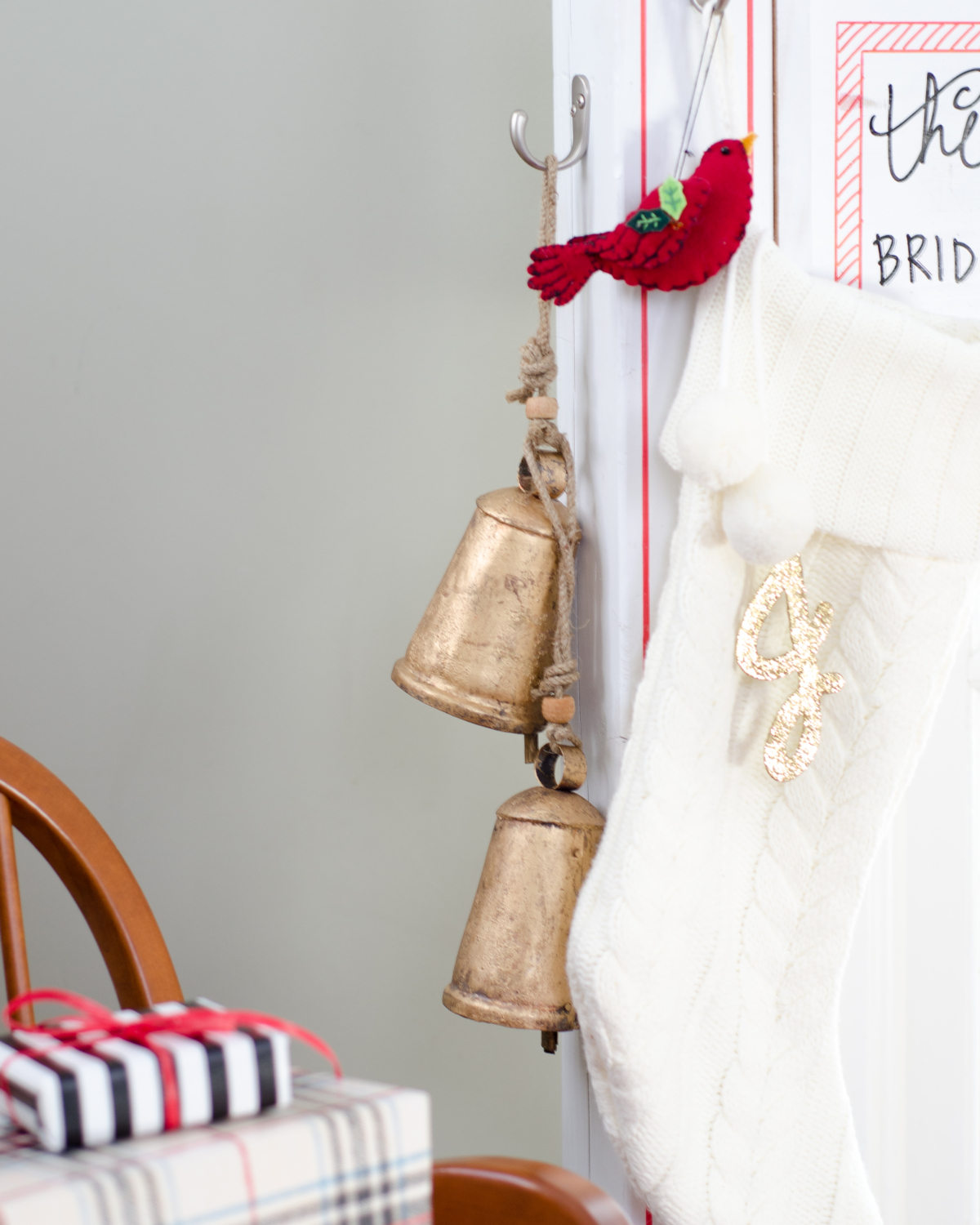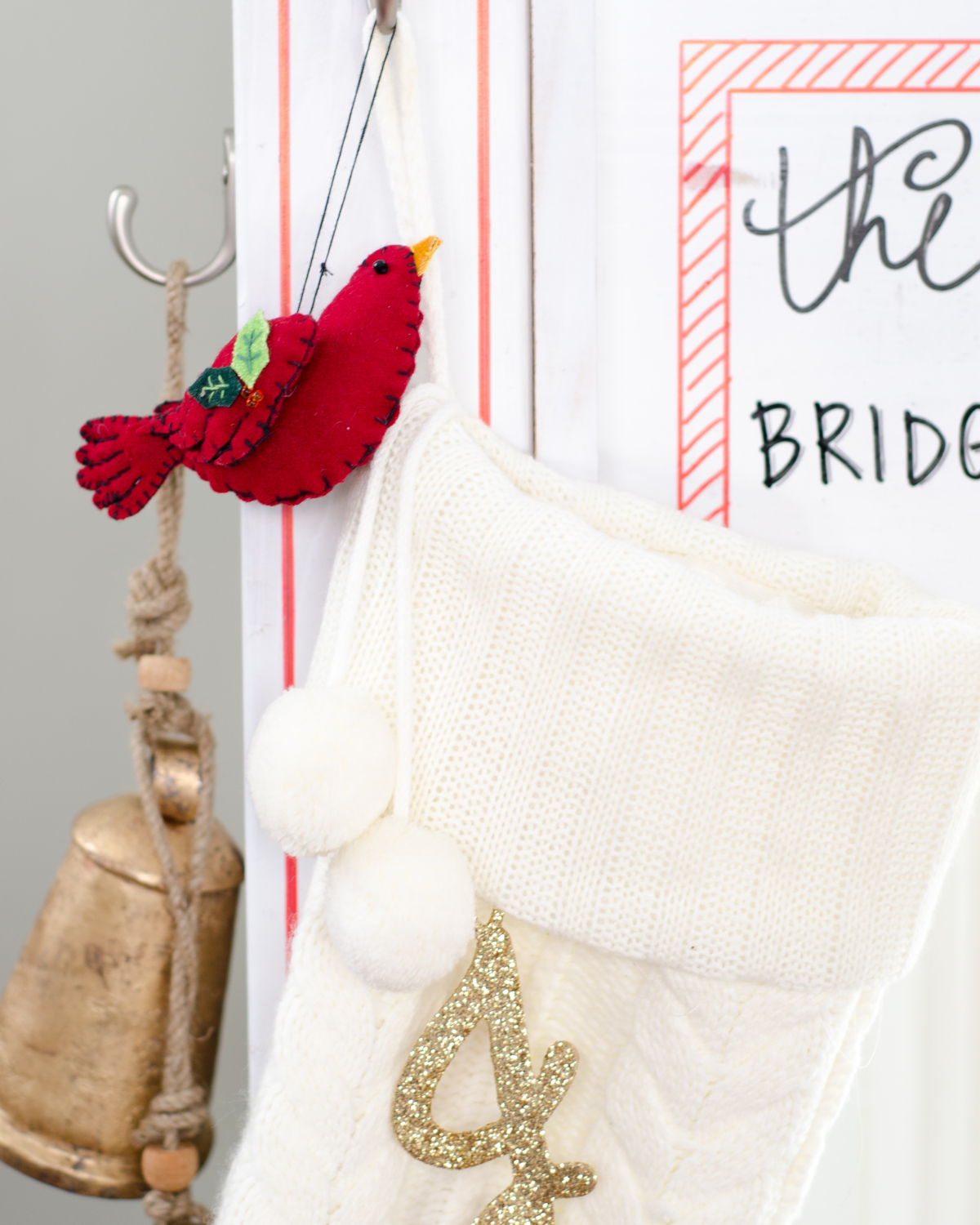 I have two mantles in this house so I decided to use the stocking post as more of an entryway Christmas decoration. The style of the post reminded me of North Pole signs so I did a little spin on that but adding a nameplate on one side with our family name on it. I did hang one stocking on the front but instead of adding the rest of our family's stockings, I used the hooks for some gold bells and the cutest little Christmas cardinal you ever did see. I think what I like most about this project (besides how easy it is to make!) is how versatile it is. You can use it for your family's stockings if you don't have a mantle but it can also be adapted to be a cute Christmas accent piece for anywhere in the house.
This Christmas stocking post was so easy to build thanks to the clear and comprehensive tutorial from The Home Depot. You can make one for yourself, whether you have a mantle or not, by signing up for a DIY Workshop at your local store. The Home Depot offers Workshops at all of their locations for do-it-yourselfers of all ages and experience levels. There are three types of Workshops offered – Do-It-Yourself (DIY), Do-It-Herself (DIH) and Kids. You can learn how to build décor projects, how to make easy home repairs, and how to operate tools through demonstrations and step-by-step instructions. All Workshops are 100% FREE too, so you have nothing to lose and LOTS of amazing skills to gain.
This Christmas stocking post would be a great starter project and you would learn the basics of using some common power saws and a cordless drill, both of which are tools I use all the time and have proven to be invaluable skills for me to have as both a homeowner and a creative. Even if you already have some of these basic skills, The Home Depot's FREE workshops are a great way to build on your knowledge base and make something fun in the process.
Now make sure you check out all the other bloggers who made Christmas stocking posts too! There is so much great Christmas decorating inspiration.
Domestic Charm
Homemade By Carmona
My Altered State
Smart Girls DIY
Chaotically Creative
Ciburbanity
Lazy Guy DIY
Build Basic
That's My Letter
Her Toolbelt
The Handmade Home
The Heathered Nest
Designer Trapped
The Chronicles of Home
Cherished Bliss
Just a Girl and Her Blog
House of Wood
Shades of Blue Interiors
Uncookie Cutter
Ella Claire Inspired
Shine Your Light Blog
Sawdust 2 Stitches
Remodelando La Casa
Paper Daisy Design
Fix This Build That