This post is sponsored by Shelby Dillion Studio. I had the pleasure of reviewing two pillows from the shop recently and am really pleased to share this high-quality source for custom home accessories with you today.
I was recently introduced to a new online home decor shop and I've been so excited to share it with you. Shelby Dillion Studio sent me two of her black palm leaf pillows and they are just gorgeous. The pattern is simple but also really bold and striking and I'm a big believer that a shot of graphic black and white adds a little spark to just about any space. I walked around the house for awhile trying to decide where the new pillows were going to live and then I landed in the entryway. The entryway already has a lot of graphic black and white going on from the checkered floors but when I popped the black and white pillows on the bench right inside the front door it just felt right to me. It was a nice echo of the black and white on the floors and I just instantly liked the pattern play between the black palm leaf pillows and the teal medallion pillows I've had there for awhile.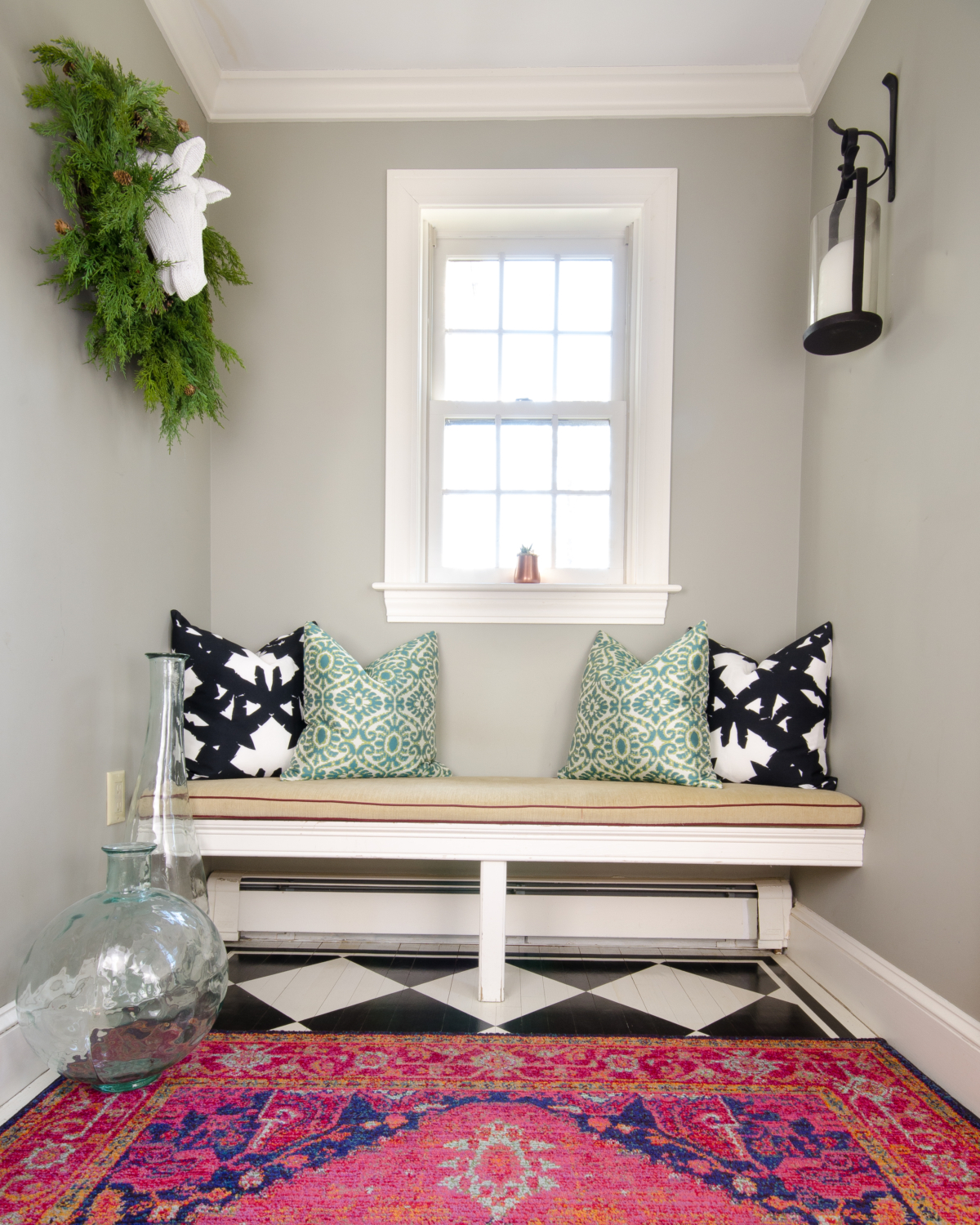 entryway rug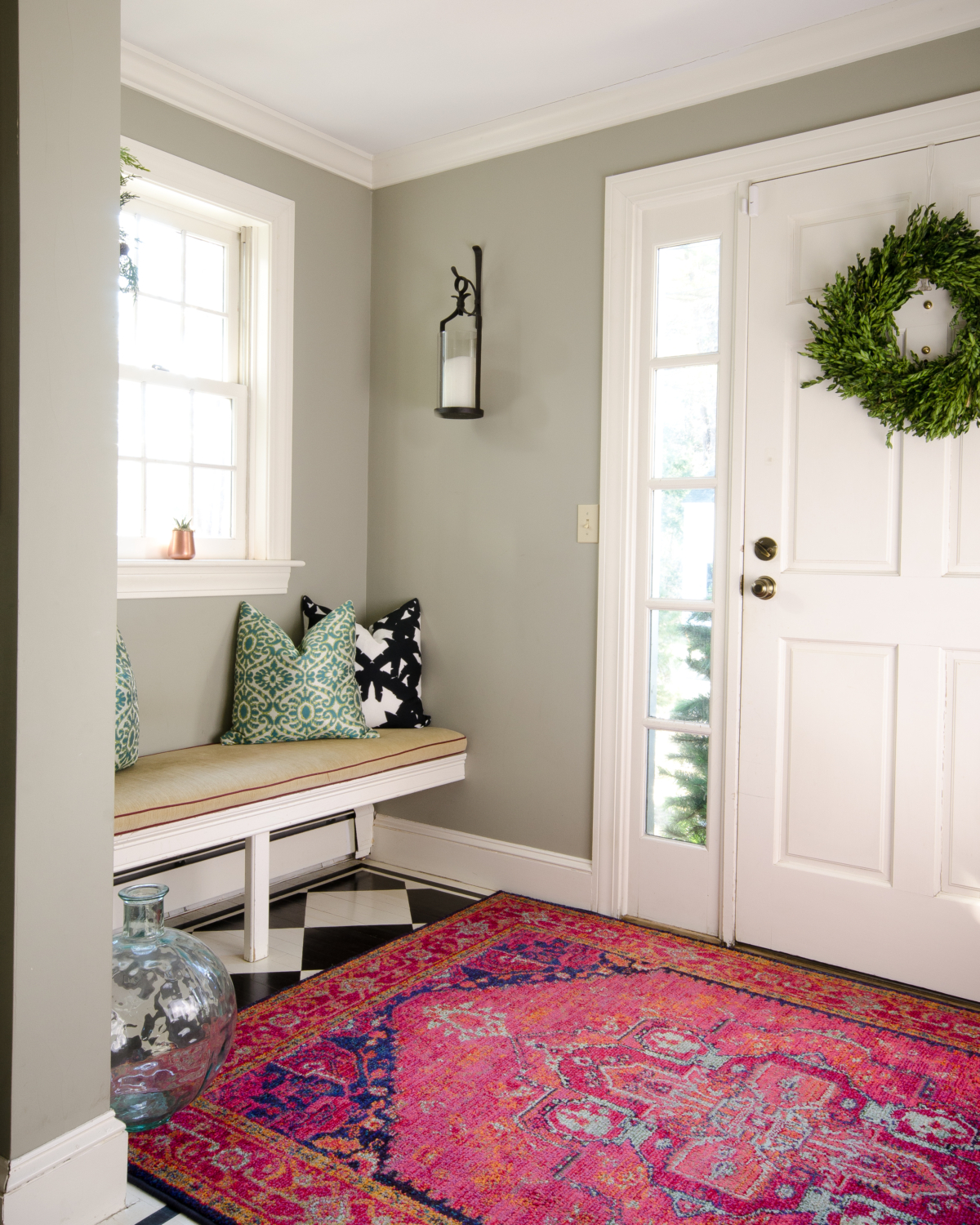 entryway rug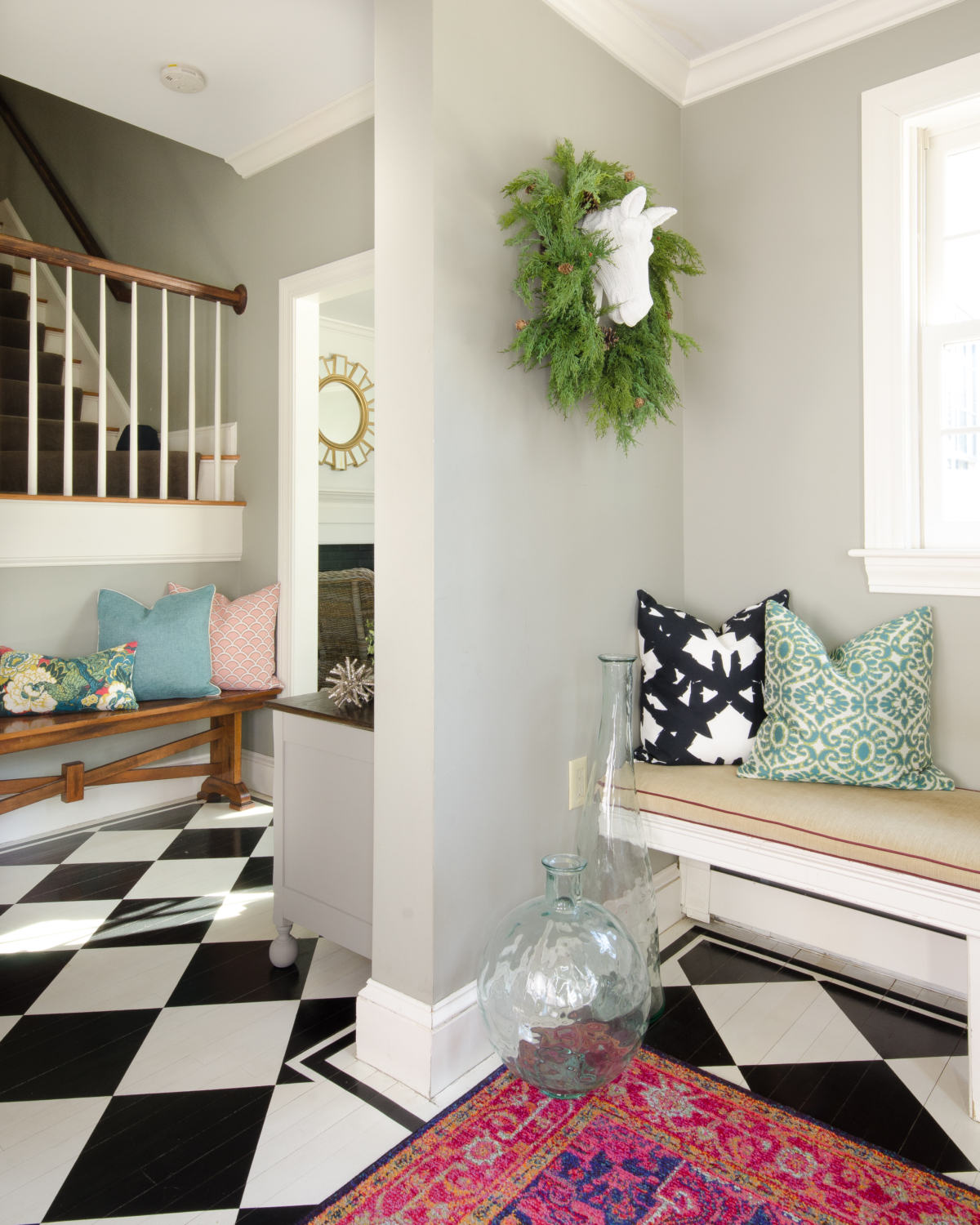 It's always a bit of a gamble trying out a new source but I was truly impressed with the quality of these pillows – the sewing was beautifully done with hidden zippers along the bottoms, the fabric is a nice heavyweight cotton twill, and the pattern is crisp and lovely, with a nod toward both botanicals and geometric design. And, the pillow covers come with down inserts. So no hunting around the house looking for an insert that fits or having to order one online and wait for it to ship. The package from Shelby Dillon arrived and all I had to do was open up the box and decide where to put my beautiful new black and white pillows.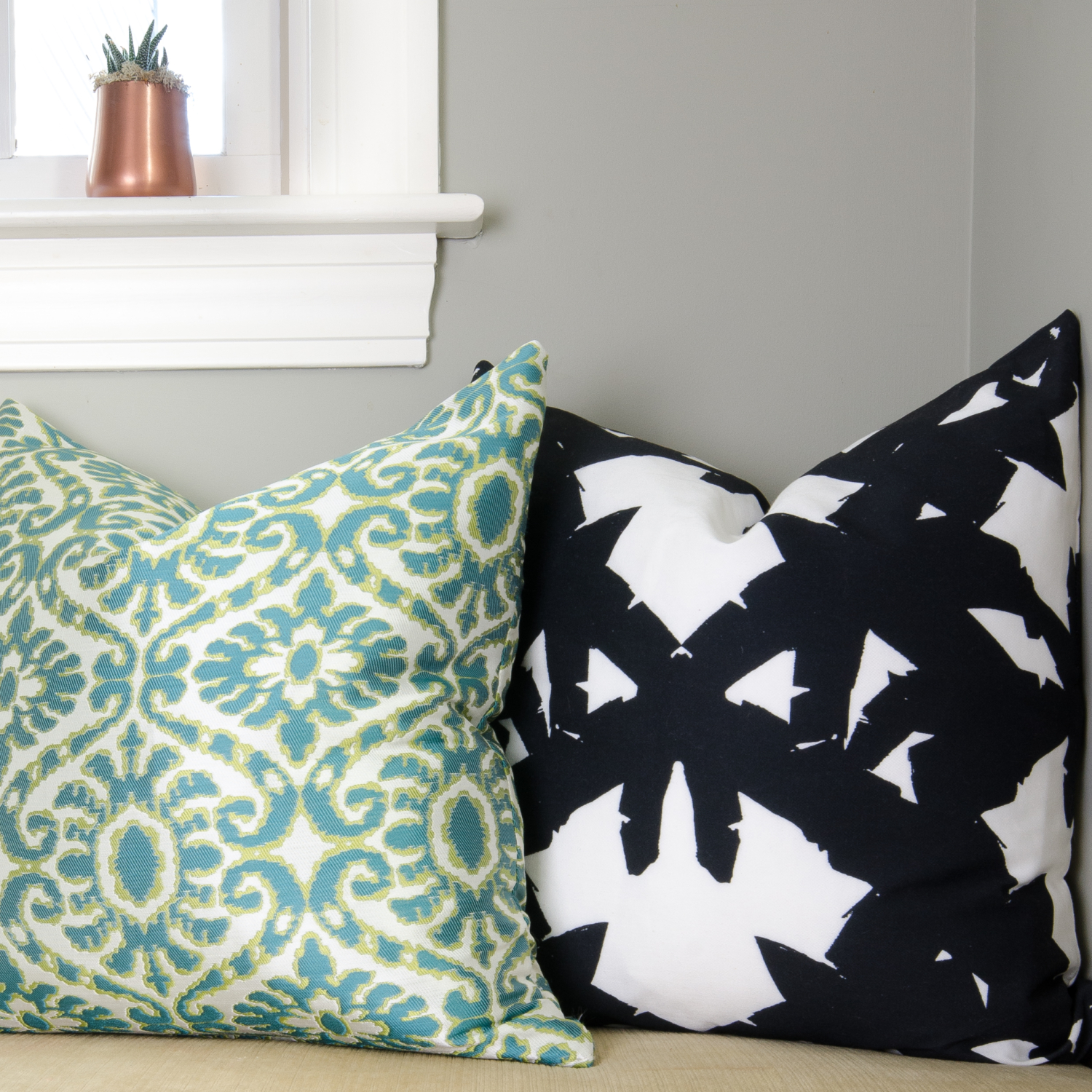 The online store carries customizable lucite trays, cosmetic bags, art prints, and more, but of course the pillows are what I was immediately drawn to. I just can't pull myself away from a pretty pillow. There are worse addictions to have, I suppose. You can see all of the pillow designs HERE, but here are six of my favorites from the collection.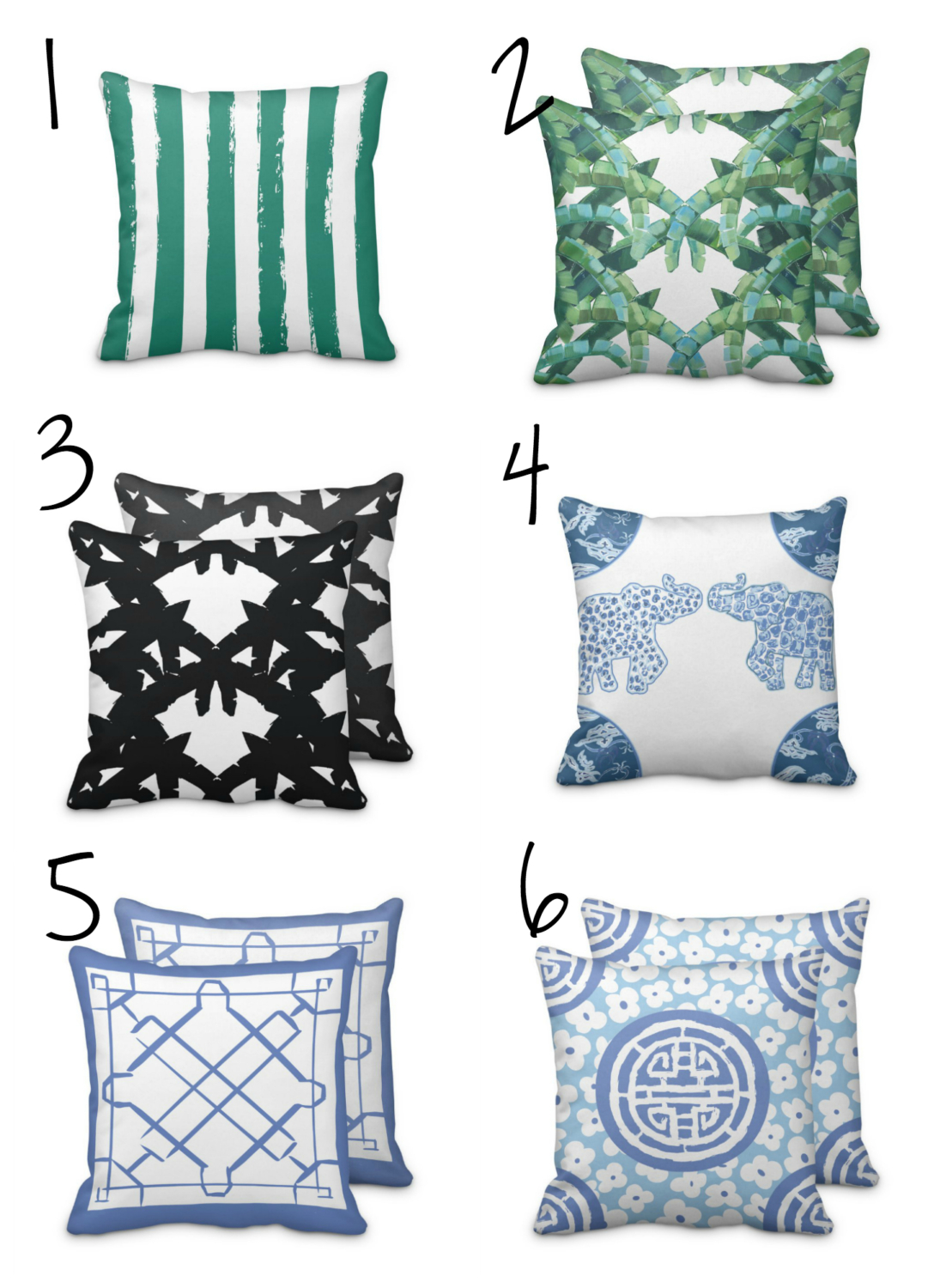 1. Dark Green Striped Tropical Pillow
2. Banana Leaf Tropical Pillow
3. Black Palm Leaf Pillow
4. Blue Elephant Pillow
5. Blue Lattice Pillow
6. Blue Medallion Pillow
You can see the whole Shelby Dillon Studio collection HERE. Especially heading towards spring, I'm really feeling all of the colorful and crisp black and white pillows in her collection and I think you'll just love them too!