How to organize spice jars has long eluded me – I have had them in cabinets, on little wall-mounted racks, placed on lazy susans but none of these systems really made it that easy to find what I was looking for. But finally, thanks to four wide narrow drawers in my current house that inspired me to store my spice jars lying down in a drawer instead of vertically on shelves or racks, I think I have found the best way to organize spice jars. And it'll only take up about 30 minutes of your time and cost you around $10 if you already have the tools you need (like a saw). This is one of those projects that I put off and put off for no good reason and then I finally did it and it was super easy and took no time at all and made a huge difference and I wonder whhyyyyyy did I wait so long to do this?!
Here's what you need to make this happen for yourself.
An empty drawer
Tape measure
Pencil
Ruler
Spice jars (optional)
Let's first take a look at where things started. Using a drawer to organize spice jars was still working better for me than having the jars buried behind one another in a cabinet, but the problem was as I opened and closed the drawers over time they would get a bit jumbled, making it harder to find what I was looking for, even though the jars were alphabetized. And if you don't already do so, I would highly recommend alphabetizing your spice jars. It might sound obsessive but it makes finding the spice you want so much easier!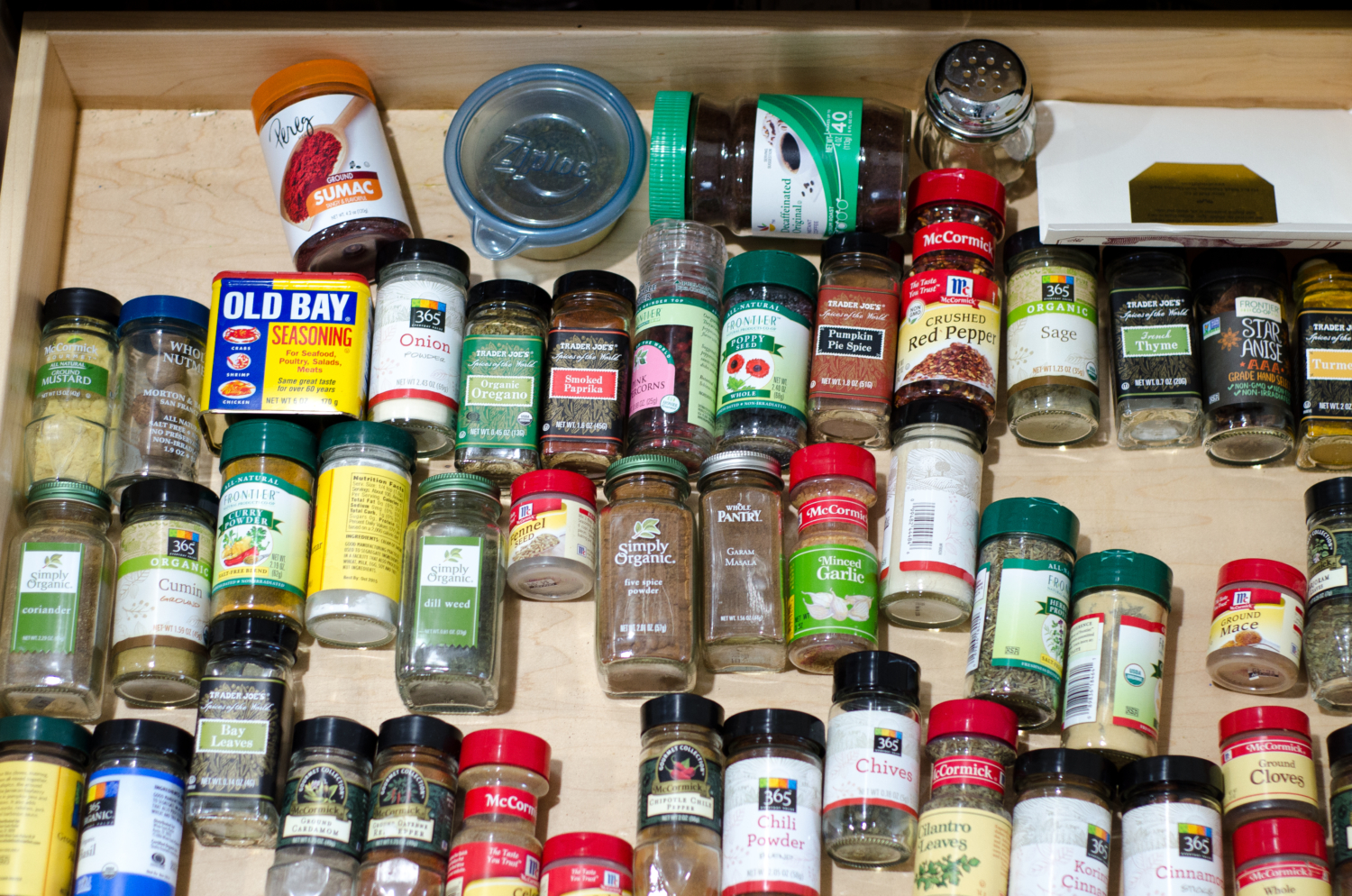 It's up to you whether or not you want to invest in uniform spice jars. I opted not to do this right now but might come back to it later. It does look awfully nice when the jars are all the same size and shape and I am a big believer that just looking at visual order makes you feel more calm and orderly in general. So it's kind of an investment in your own sanity. BUT, like I said, totally optional, and I decided not to do it now. The square spice jars I've linked would also be great for a drawer though because they don't roll!
Regardless of what size and shape spice jar you use, determine how many rows of jars you can fit in your drawer and then measure the width of the drawer to see how much hobby board you will need for the dividers. Make sure you also measure the depth of the drawer so you know what size hobby board to use for the dividers. I used 1/4 x 3″ poplar hobby board for my drawer. I decided to draw guide lines where my dividers would go.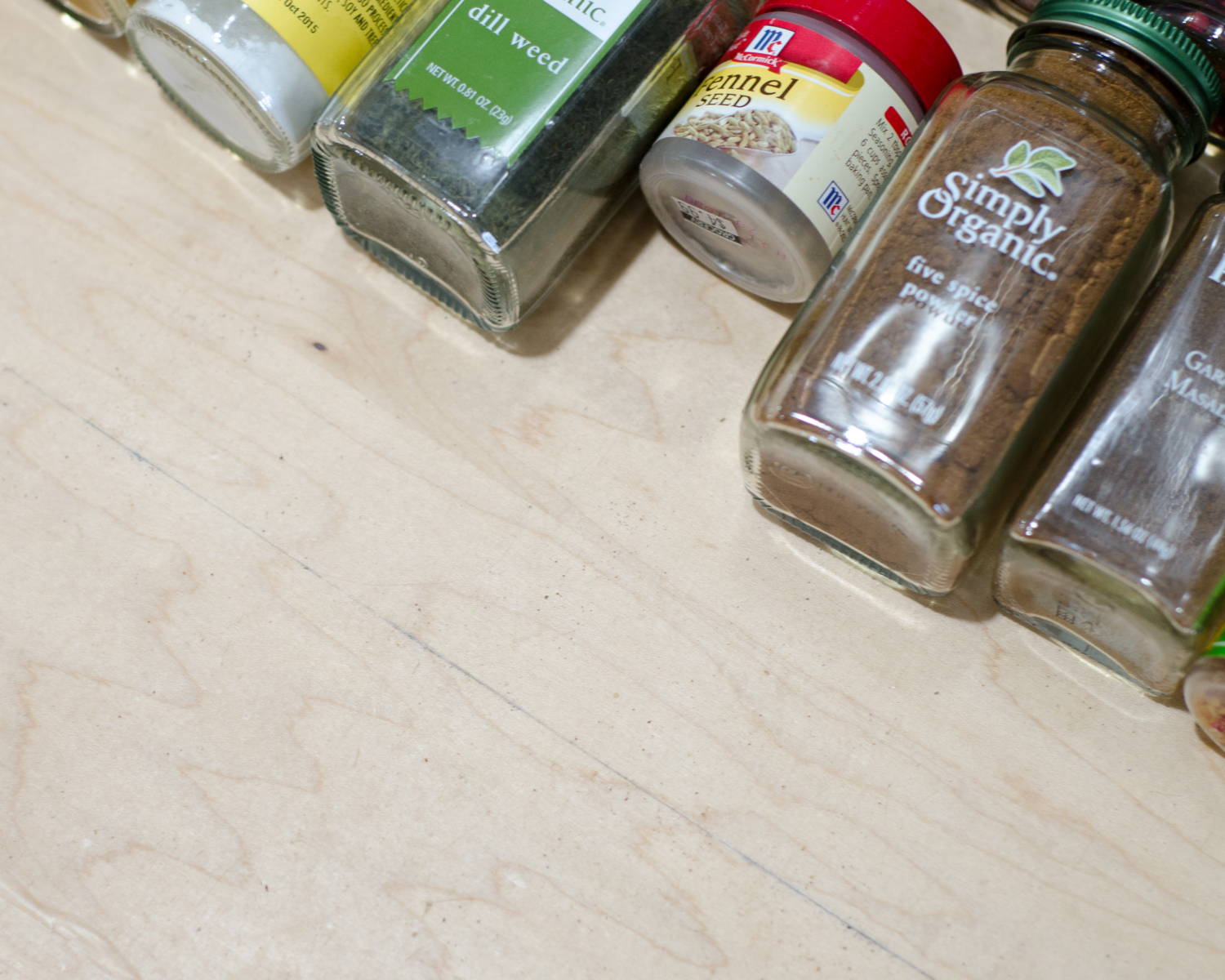 I used a miter saw to cut the hobby board to the correct length and then spread glue along the sides and bottom of the hobby board. If your boards are cut to fit snugly you might not even need the glue and then your dividers would be removable. But I chose to glue mine in place.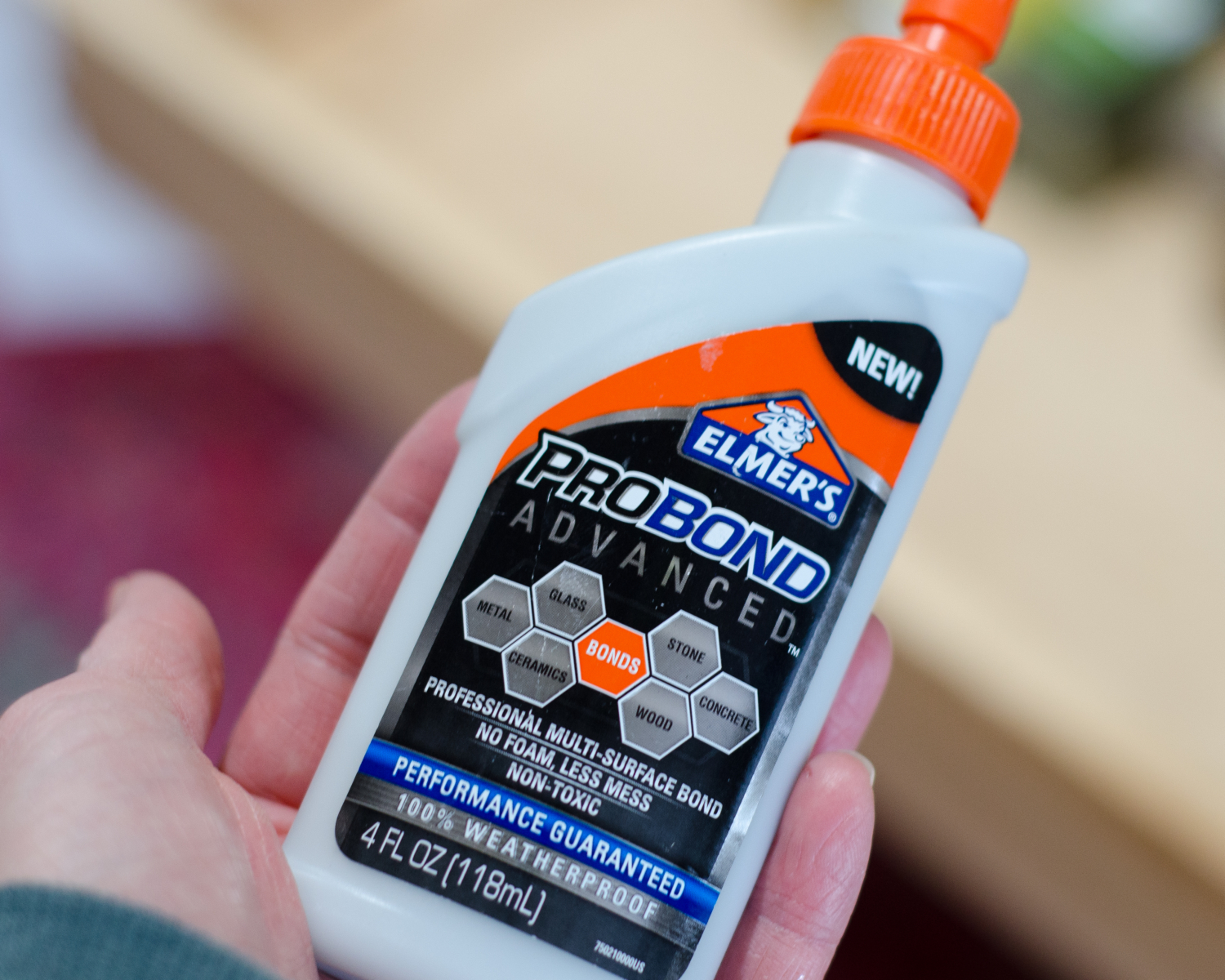 Seriously…that is IT. A few boards glued in place and my spice drawer is soooooo much easier on the eyes, even without those pretty matching spice jars. And finding what I'm looking for when cooking just got a lot easier too. This even seemed to free up an extra row of space and I was able to fit my most used baking supplies in the back row.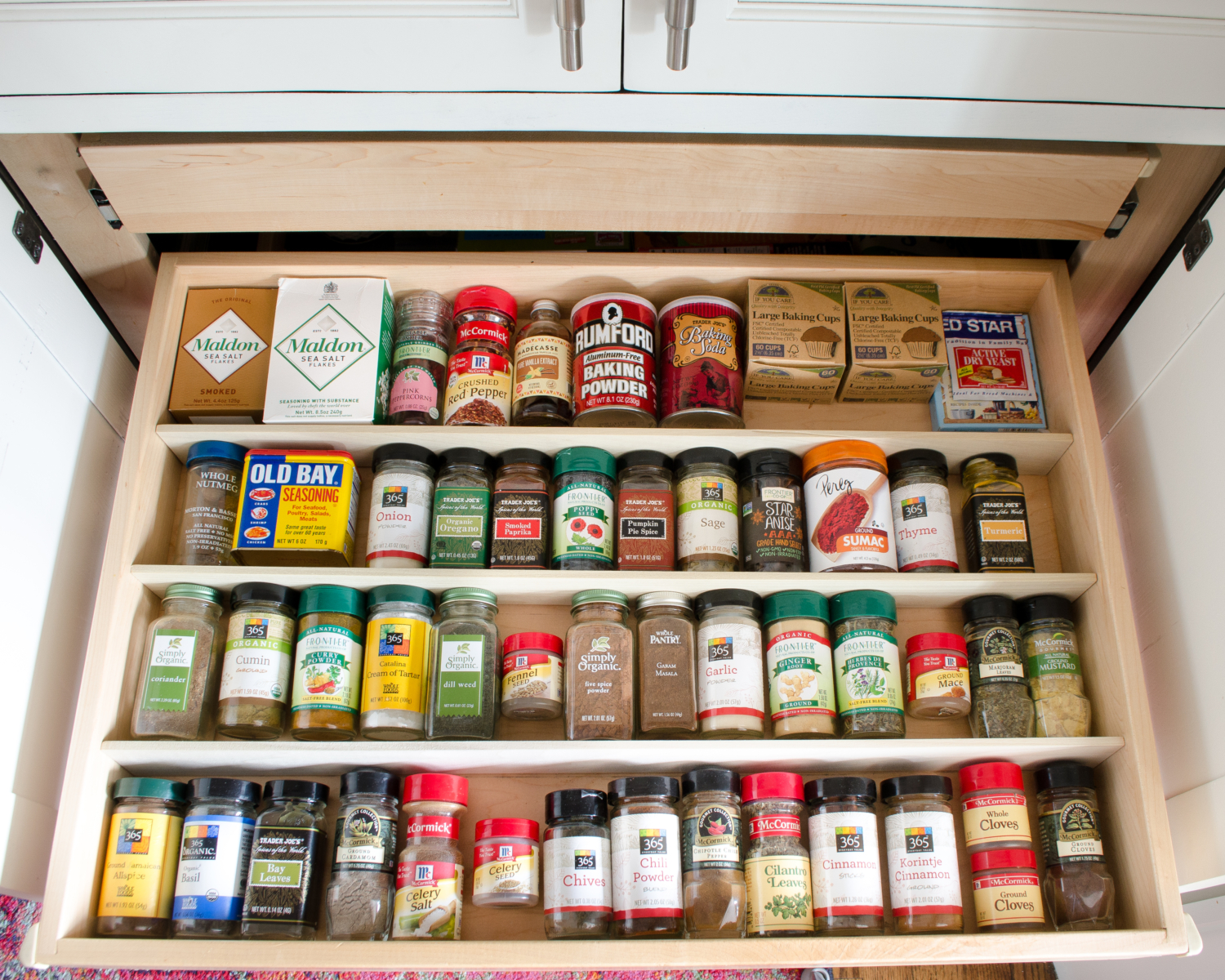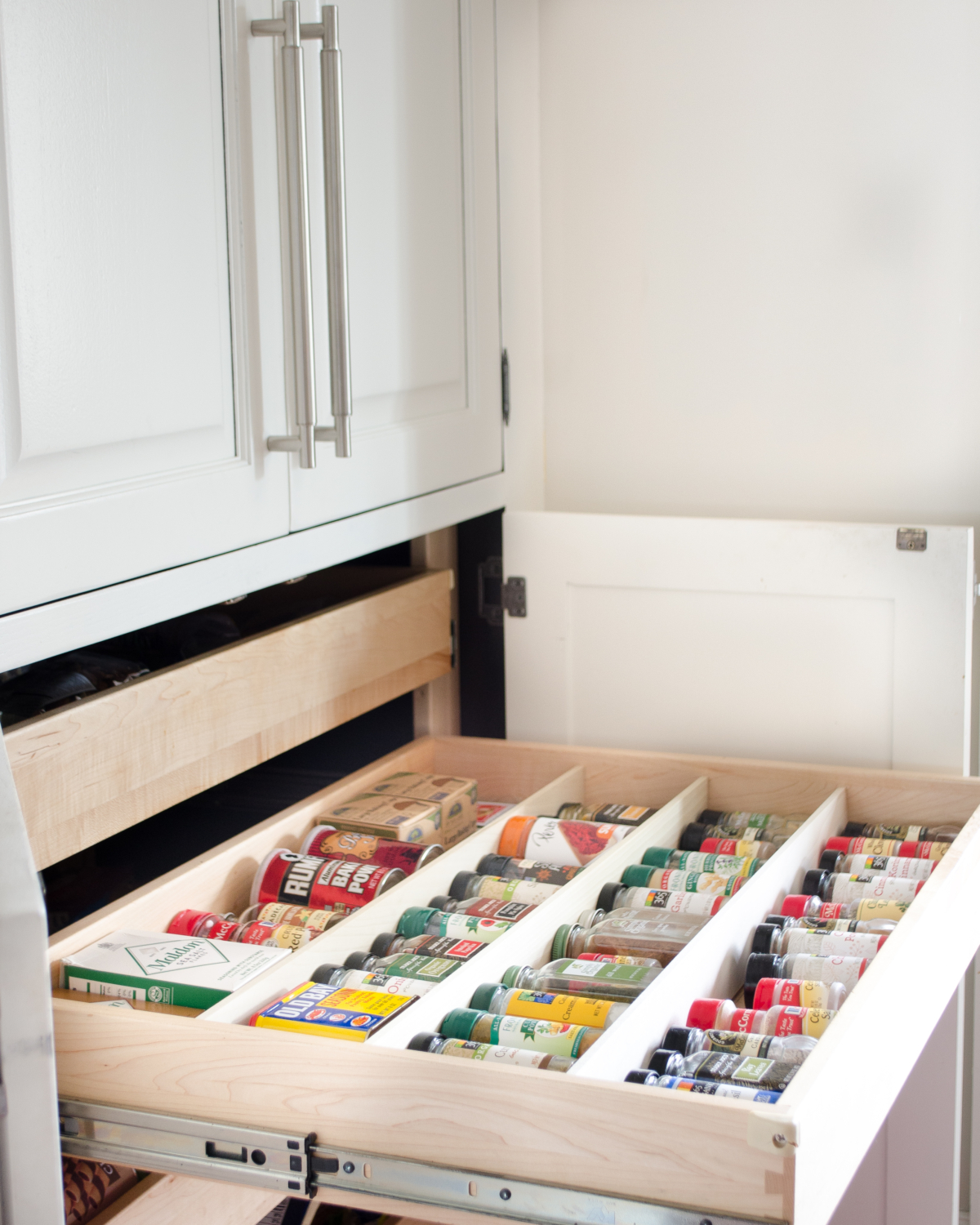 Not bad for 30 minutes and $10! This really is the best and most efficient way I have found to organize spice jars. I've been using the drawer this way for a week and it has made my life cooking so much easier already, and really, who doesn't want cooking to be a little easier?!