I have partnered with Raymour & Flanigan and received product in exchange for this post. All expressed opinions are 100% my own.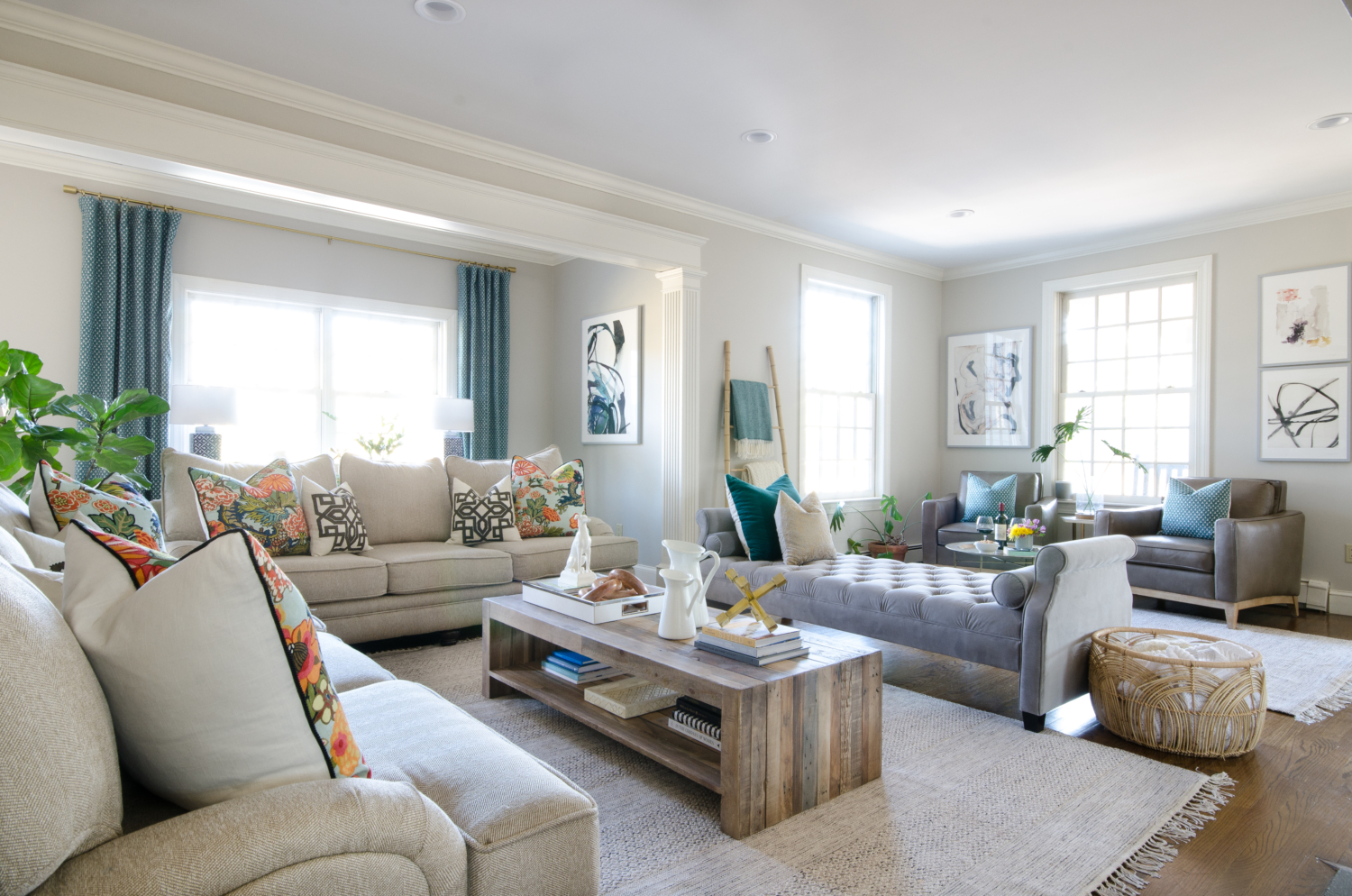 Sofa
Chairs
Coffee table
Console table
Well guys, I think this goes in the books as the fastest start to finish room makeover I have ever done. It spanned only six weeks from when I started thinking about the room design to today when I'm sharing the finished photos with you, and I was on vacation for two of those weeks, so really, it's more like a four week makeover. Which for anyone is pretty quick but for me, this is unprecedented. And I LOVE it. Like, squealing inside, over the top, ecstatic LOVE IT.
The family room is a longish room, too long to have just one seating area, so I created two separate but connected seating areas. I recently heard from the woman from whom we bought our house (hi Dee :)) and she said the family room had been her personal Rubik's cube. And it really was a bit of a puzzle. Once I had the idea to use the space for two seating areas – one larger, lounge-y one oriented around the fireplace and TV and another smaller, reading/conversation nook type space – I felt like, "YES. That's it. That's exactly what this room needs." And then I headed to Raymour & Flanigan to nail down the specifics.
I went online to scour their website first and get some general ideas of what I wanted to use before I drove to the Raymour & Flanigan store in North Attleboro, MA. I would recommend doing the same because while the store showroom is huge and has a ton you can see in person, there are some special order items (like the coffee table and console table I decided to use) that can't be seen in stores. In the store I worked mostly with Susan, a sales specialist, but also with Beth, the store manager, and they were both a delight. I'm not sure I've ever loved furniture shopping as much as I did that day.
I was so overwhelmed (in a good way) by all of the choices that it took me a few hours to narrow things down and decide what pieces I wanted to use in the new family room design, and I was going in with a pretty good idea already! I was really, really impressed at the variety of styles and price points for all kinds of furniture and, really, a giant showroom full of pretty things? How could I not get a little blissfully lost?! Other than the special order coffee table and console table, the two sofas and two chairs I decided to use in the room were stock items and…you must listen closely now because this is kind of unbelievable and is one of the major things that sets Raymour & Flanigan apart from other retailers…all of their stock items are delivered in THREE DAYS OR LESS. If you have ever gotten all excited about new furniture, ordered it, and then had to wait 6-8 weeks to get it, then you know how amazing this is.
Okay, you want to see pictures right?! Let's take a look at how the room came together and then I'll tell you a little more about the individual pieces at the end.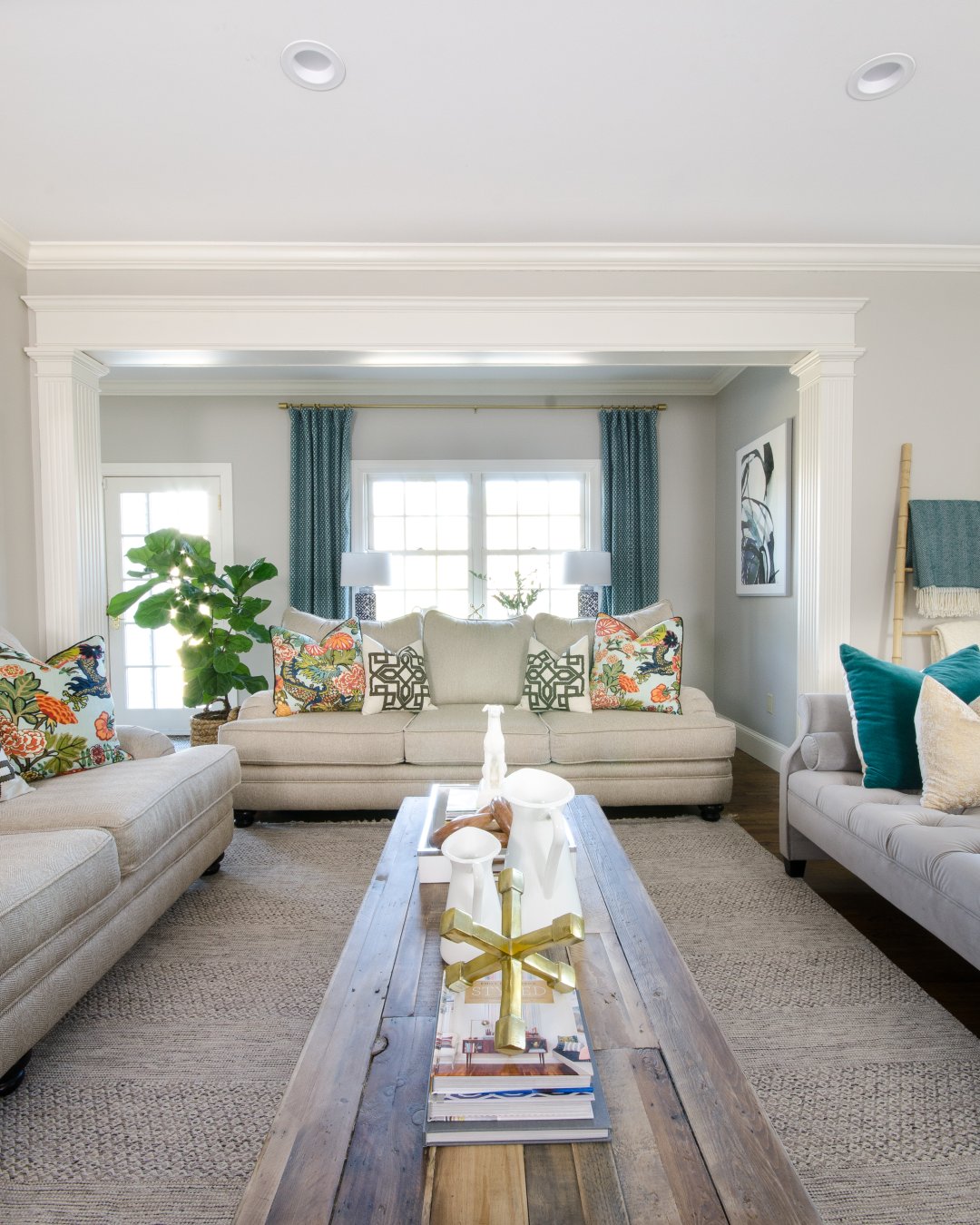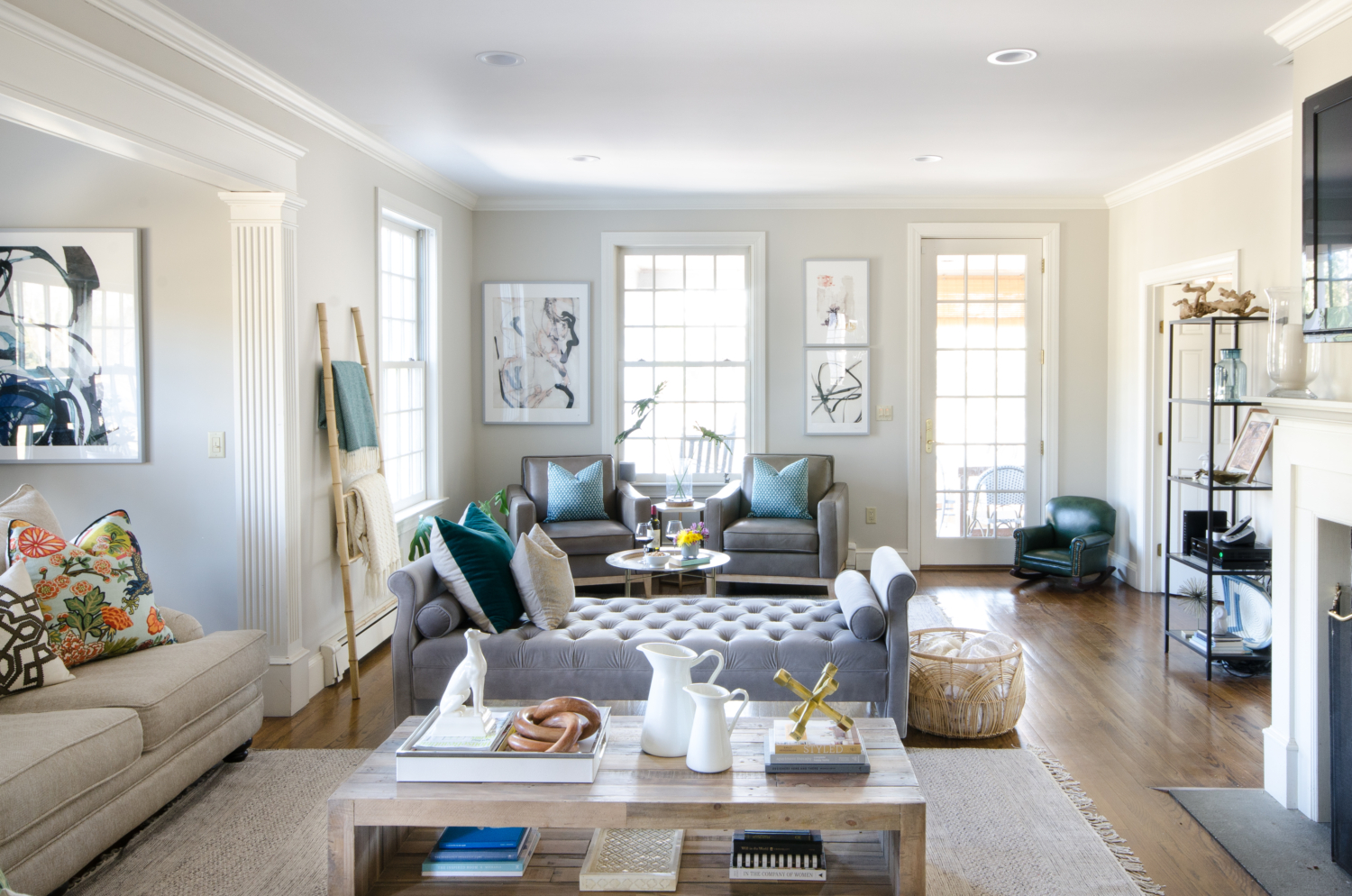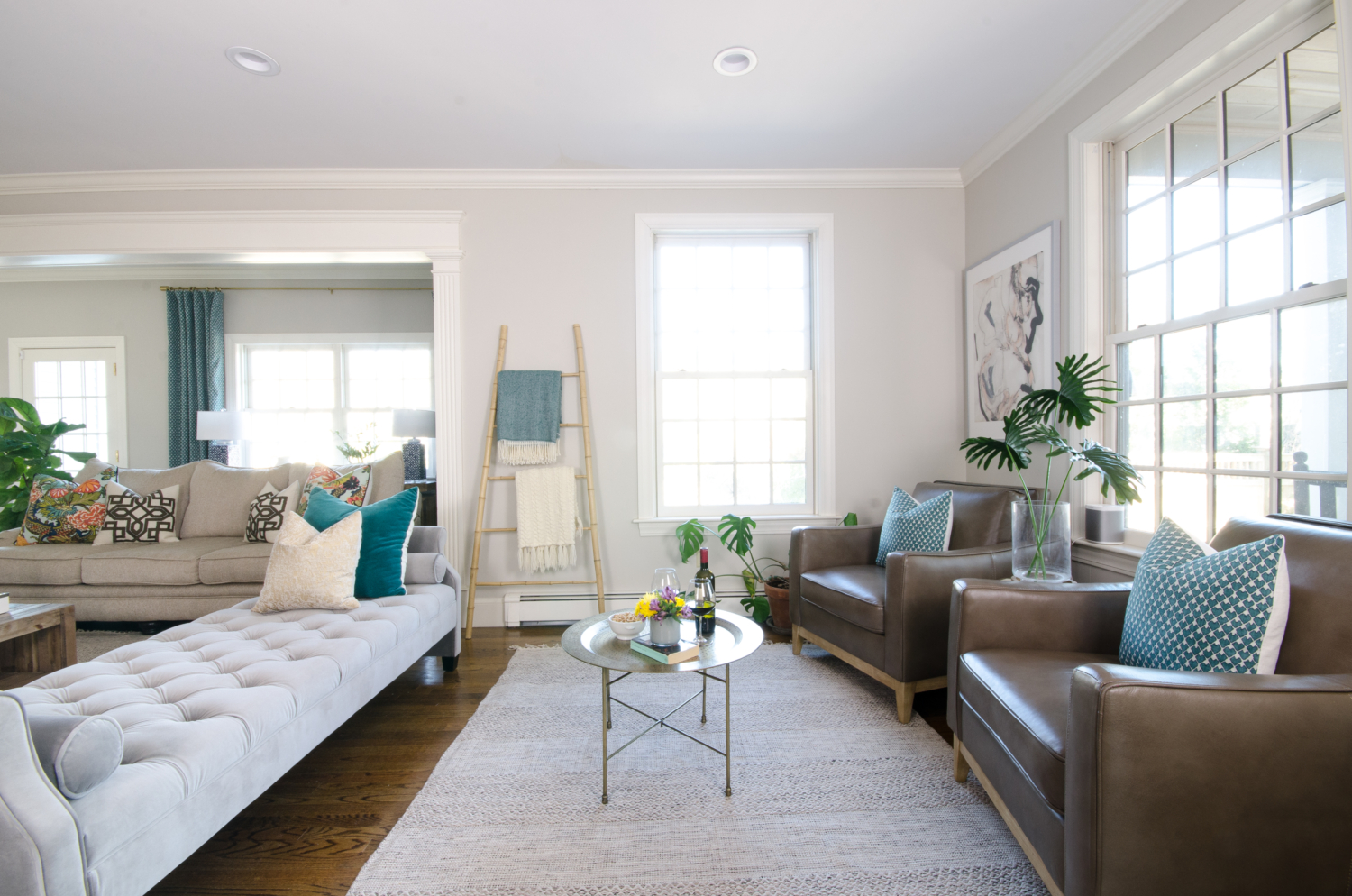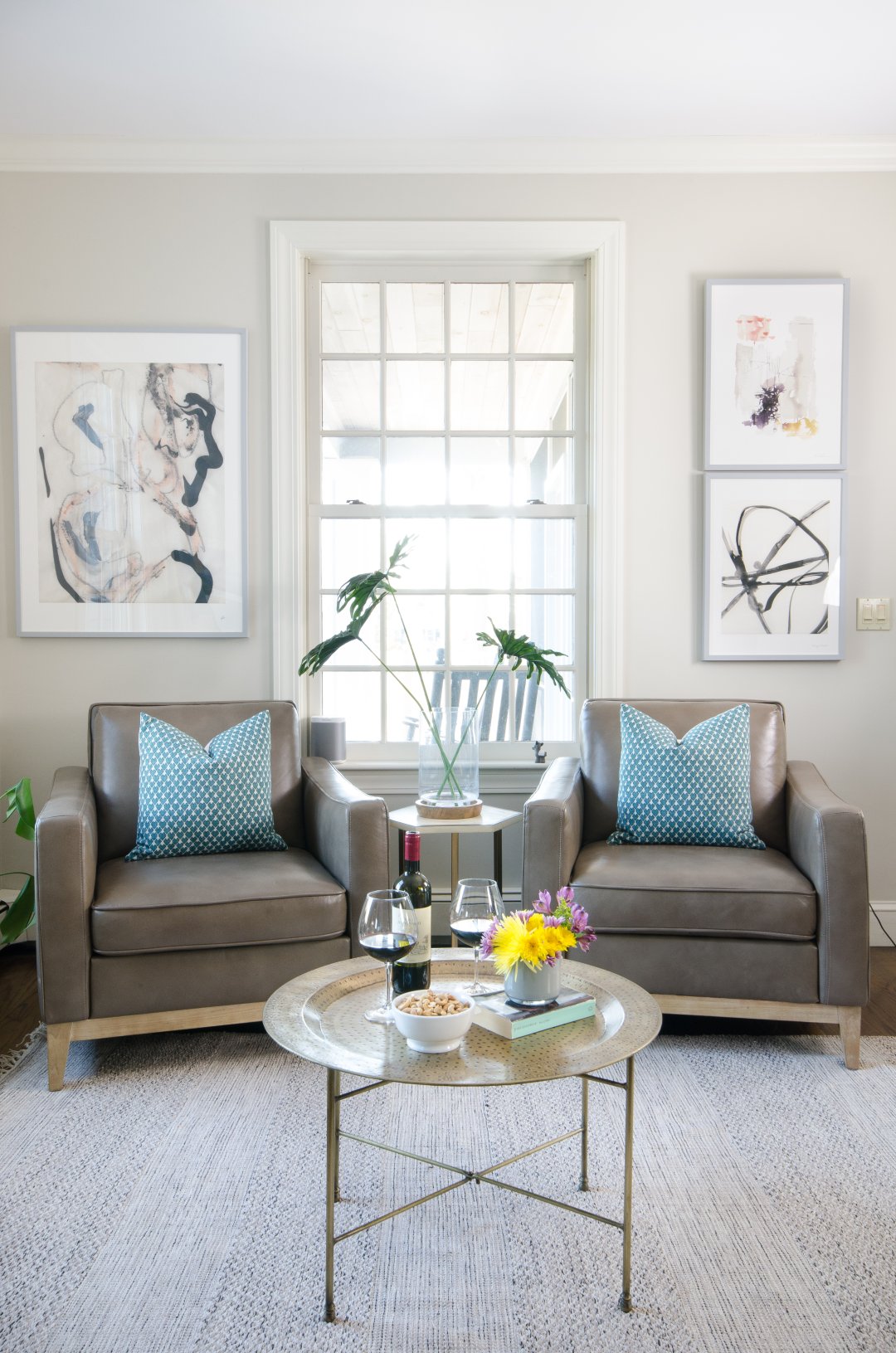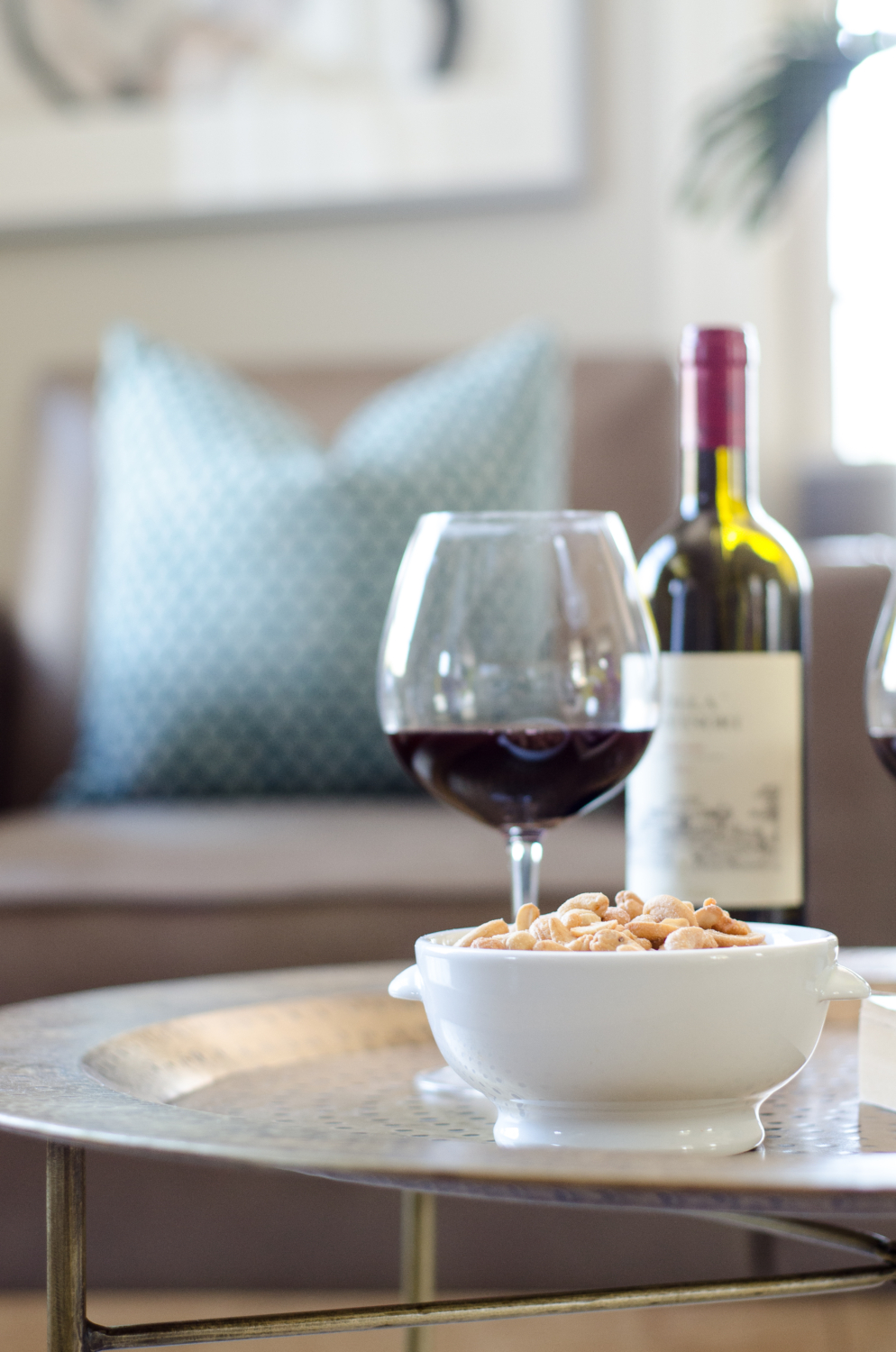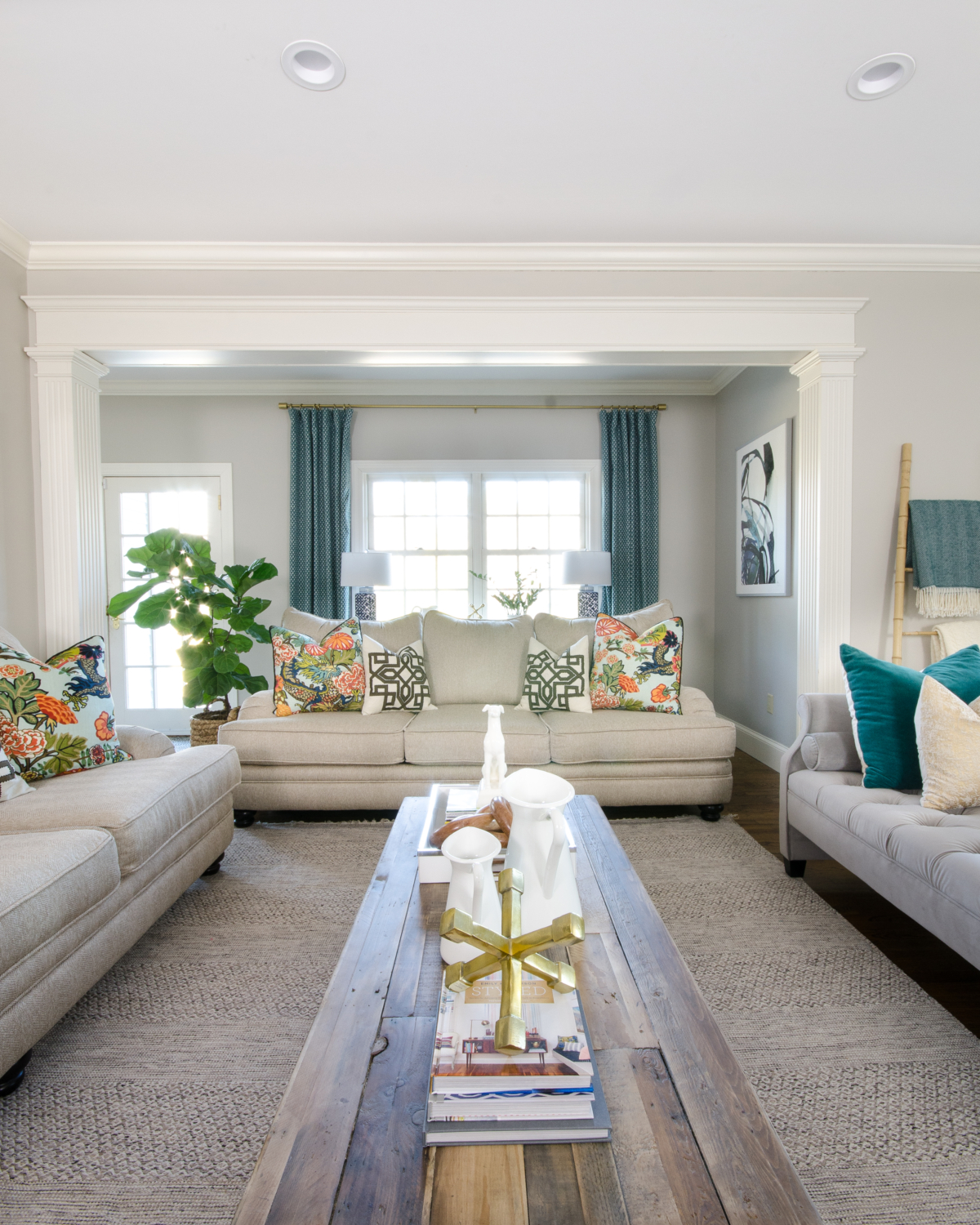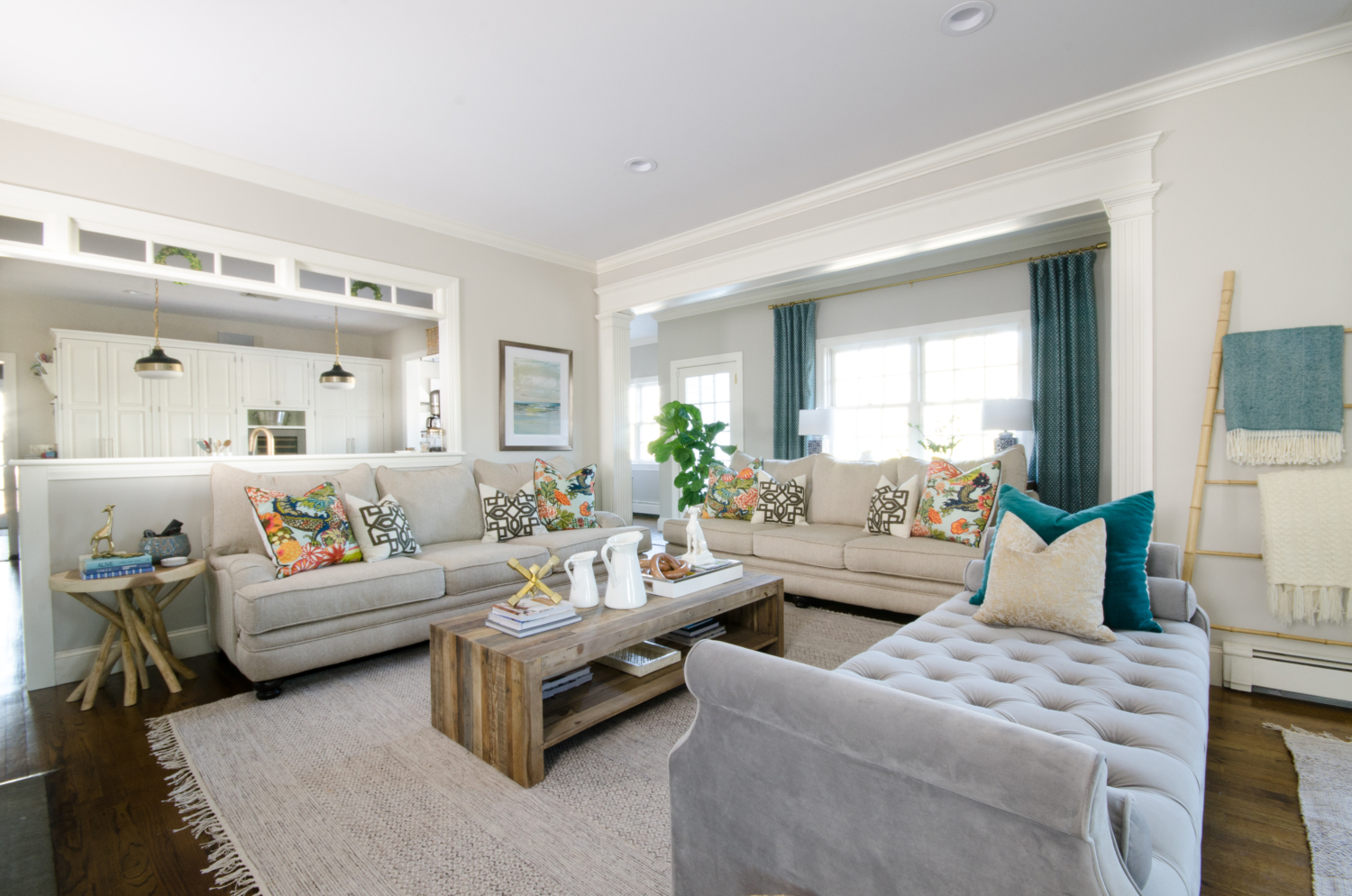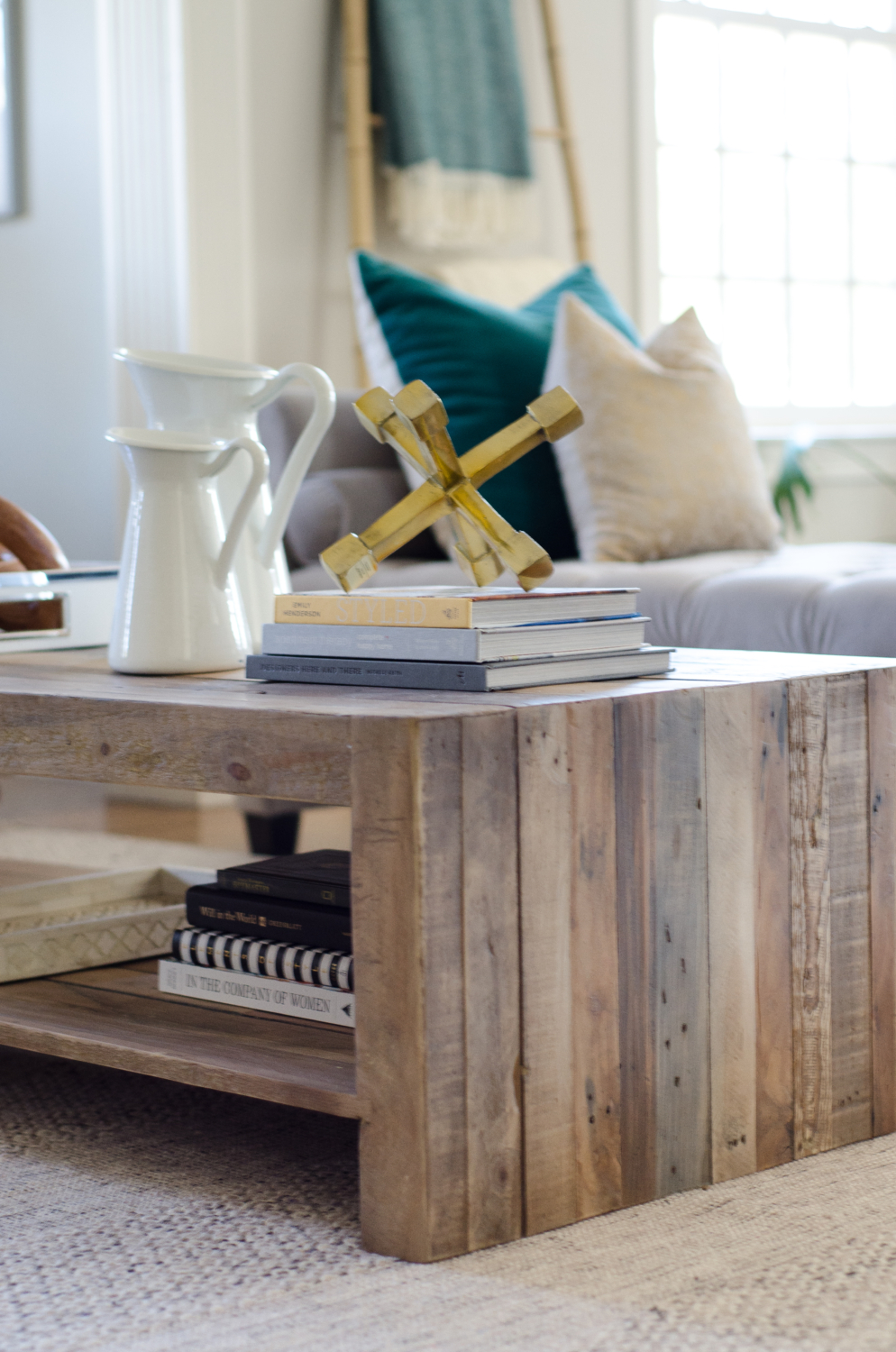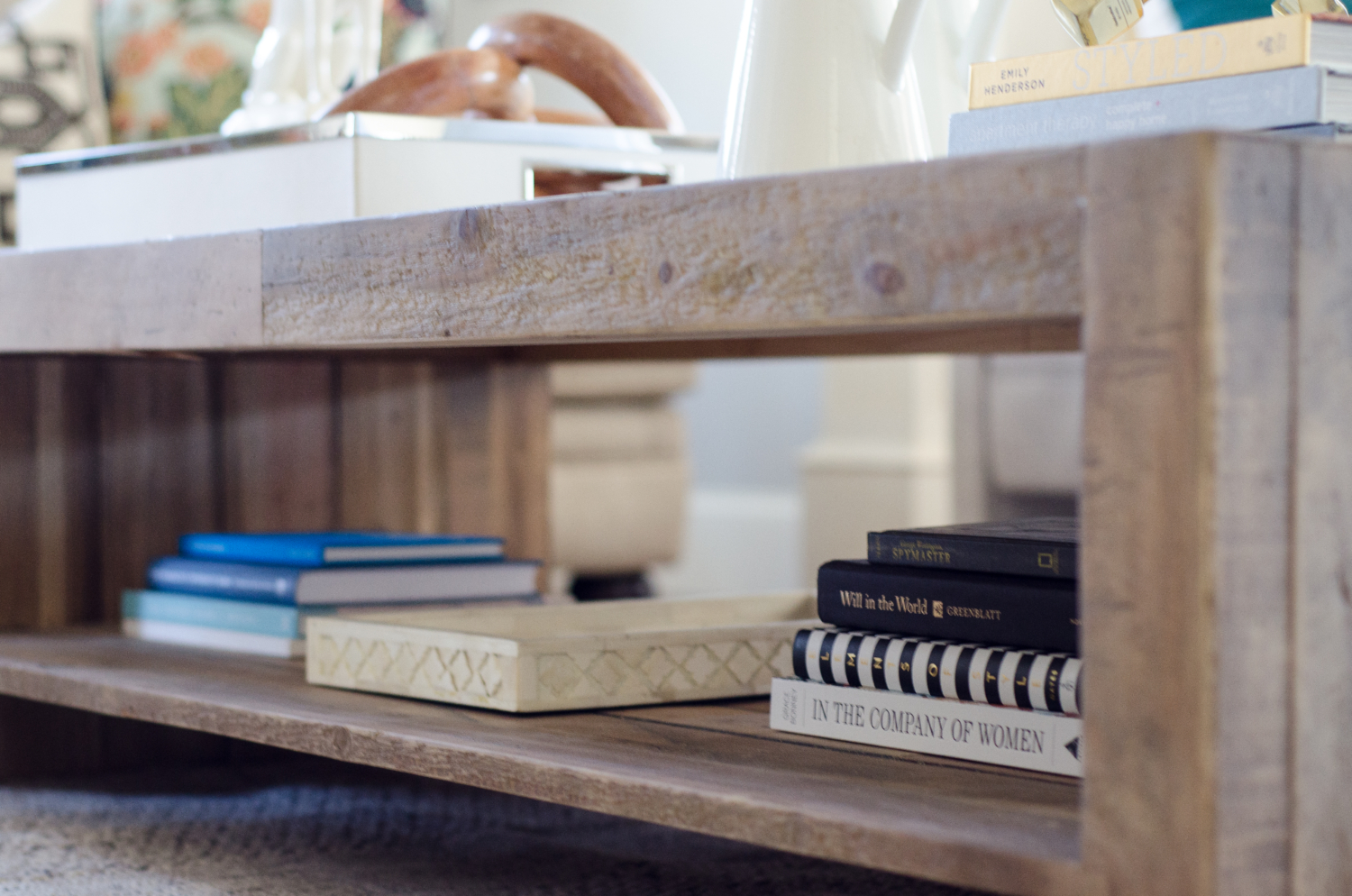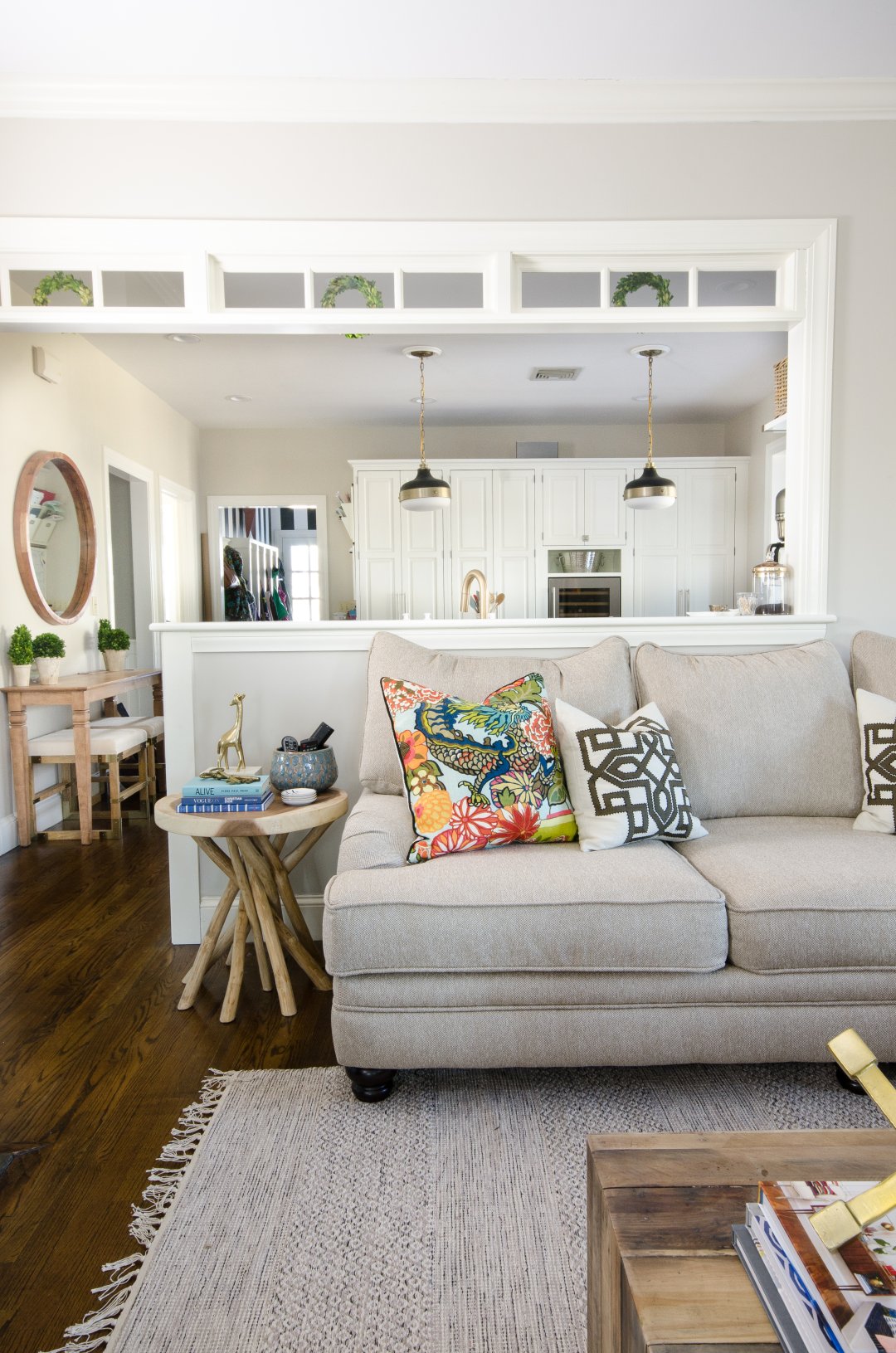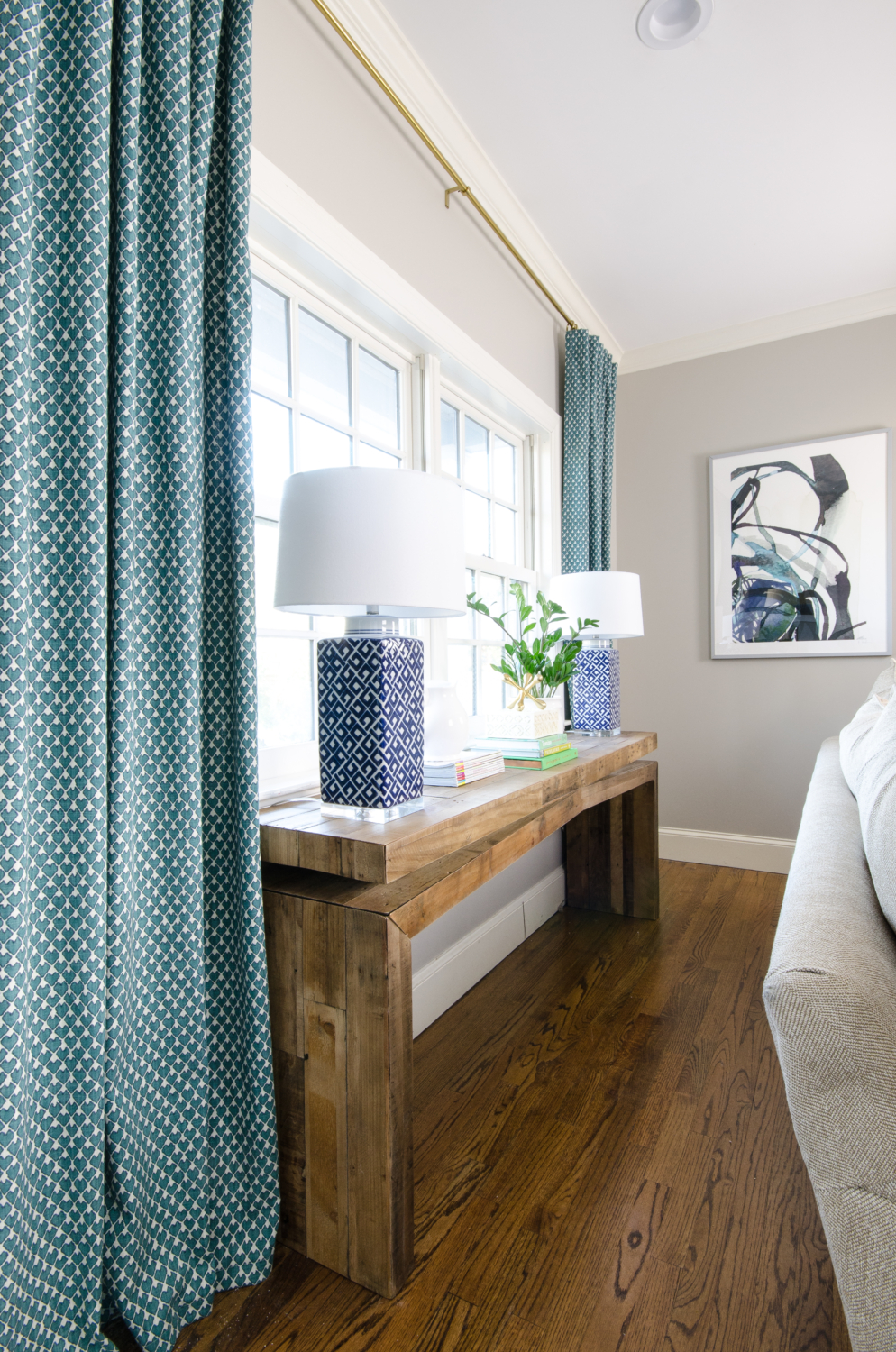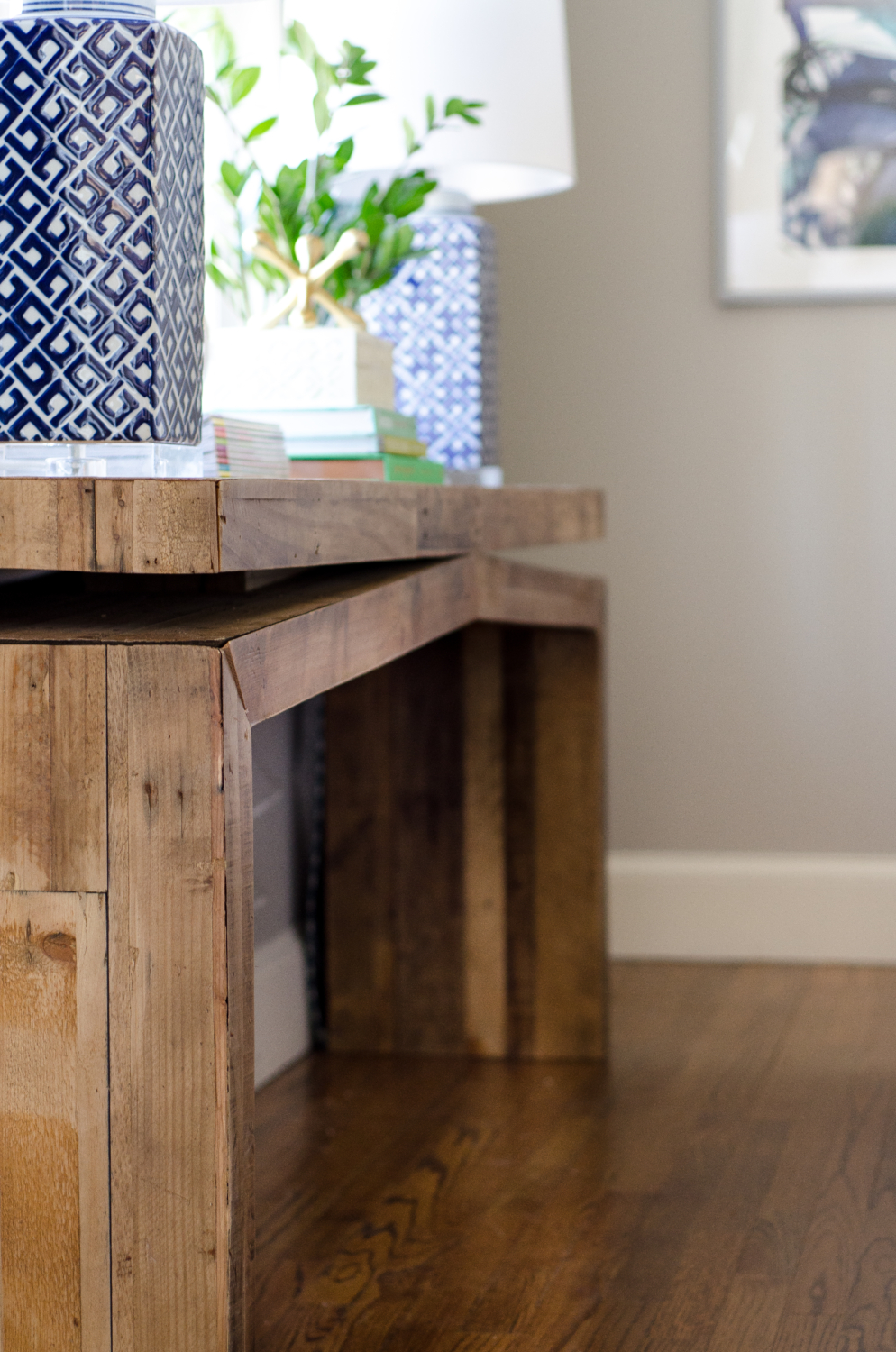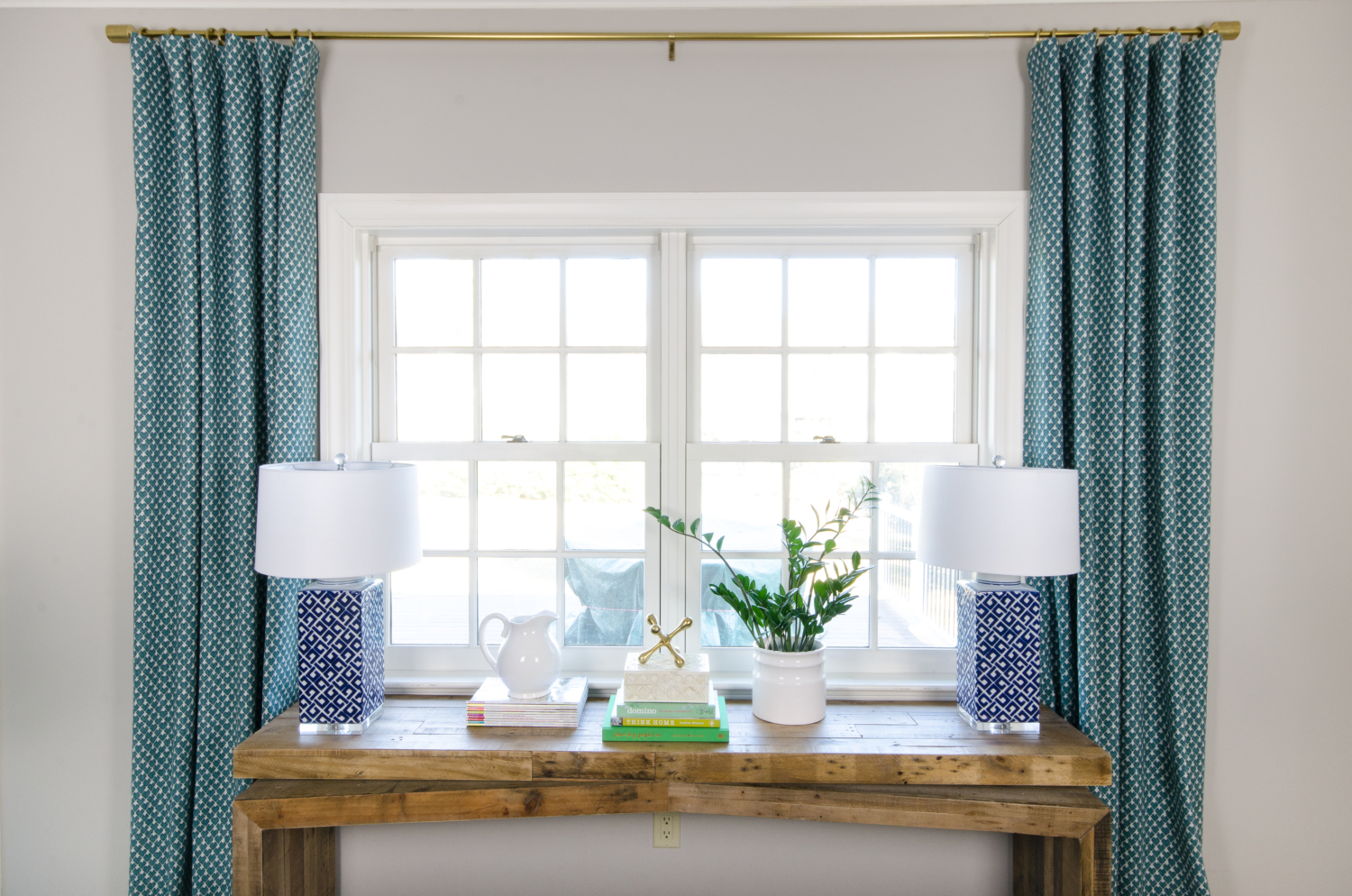 Because of the layout of the room, I decided to go with two sofas instead of a sectional but I still wanted big, comfy sofas since this is the room where we watch TV and hang out the most. Well, big, comfy, kid-friendly, but still pretty, lightish in color, and ideally with an English roll arm because I have daydreamed about English roll arm sofas in the family room basically from the minute we bought this house. And guess what? Raymour & Flanigan has a sofa that hits every single one of those marks. Every one. Even the English roll arm. I nearly keeled over when I spotted the Claudella sofa, it was so perfectly the embodiment of the sofa I'd pictured for the family room.
The leather chairs were a little bit of a last minute addition. Scott had mentioned wanting a couple of leather chairs and I can't say I was super receptive to the idea at first. I find a lot of leather chairs to be super man cave-y and just hulking, styleless monstrosities. The Berkley chair proved me very wrong though. It has classic club chair lines and the creamy grey-tan leather and wooden plinth base add just the right amount of chic. This was a leather chair I could most definitely get behind.
And then the tables. I'm not usually drawn to rustic styles and don't have reclaimed wood anything in my house (well, I didn't) but I adore these coffee and console tables. I just love the way the top of the Matthes console table looks like it's balancing precariously on the angled base (it's not, it's very sturdy) and its long length was perfect for the dead space behind the one sofa. The Beckwourth coffee table is made with reclaimed wood as well and I love how the varying wood tones create a subtle striped effect from the sides. This piece really ties things together by picking up the warm and cool tones throughout the rest of the room. I used the 60″ Beckwourth table here but it also comes in a 48″ length.
There are obviously quite a lot of other elements in the room that I haven't talked about yet and I'll go into detail about all of them over the rest of this month. But today is just about showing you the finished room and telling you about the major pieces from Raymour & Flanigan that allowed this room to come together. I am beyond thrilled to have this room done after three years of  having it in limbo and I truly could not love the way it came out any more than I do.
You can shop the pieces by clicking the links below:
Sofa
Chairs
Coffee table
Console table