This DIY outdoor bar table is the last piece that finished our three-years-in-the-making backyard makeover project. I'll be sharing the whole backyard space with you next week, but today I wanted to share the building plans for this outdoor bar table. It is so easy to build and is perfect for so many different uses – extra dining space with some bar stools added; next to your grill as a grill table for holding plates, platters, or utensils; as a serving station for food; as a bar table for your next party…I could go on…but I'll stop. Basically it's a petite little table you can put anywhere to use for pretty much anything.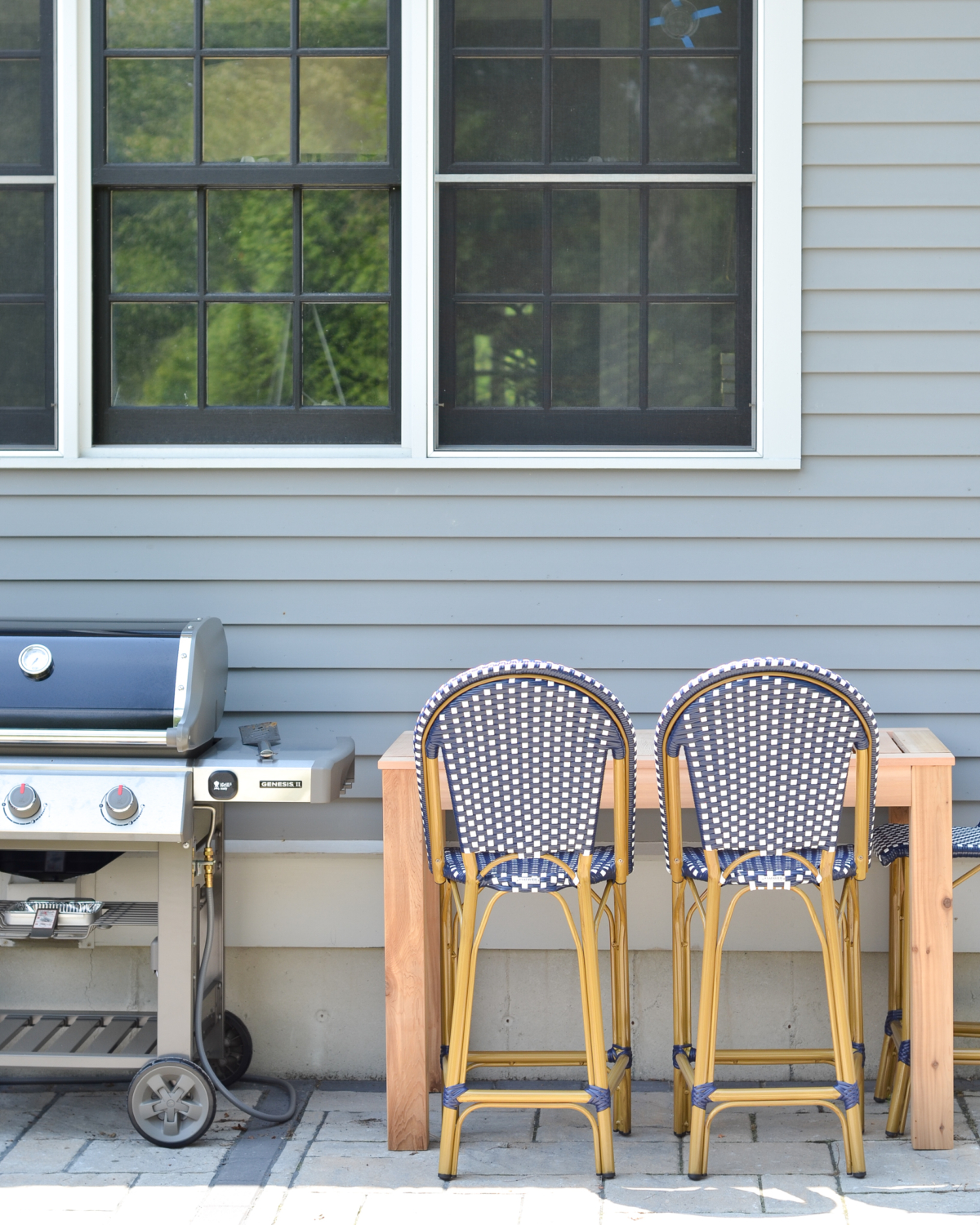 outdoor woven barstools
natural gas grill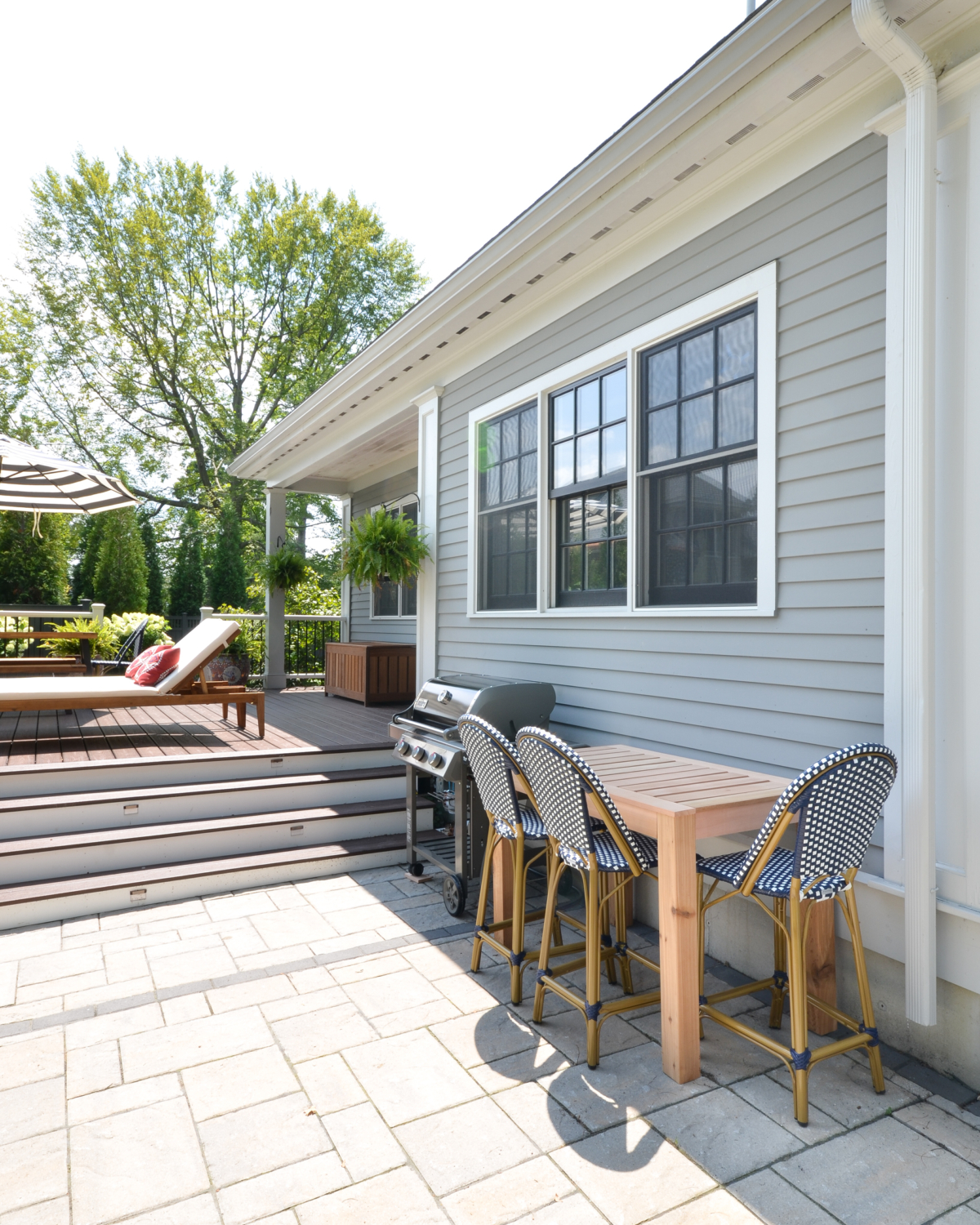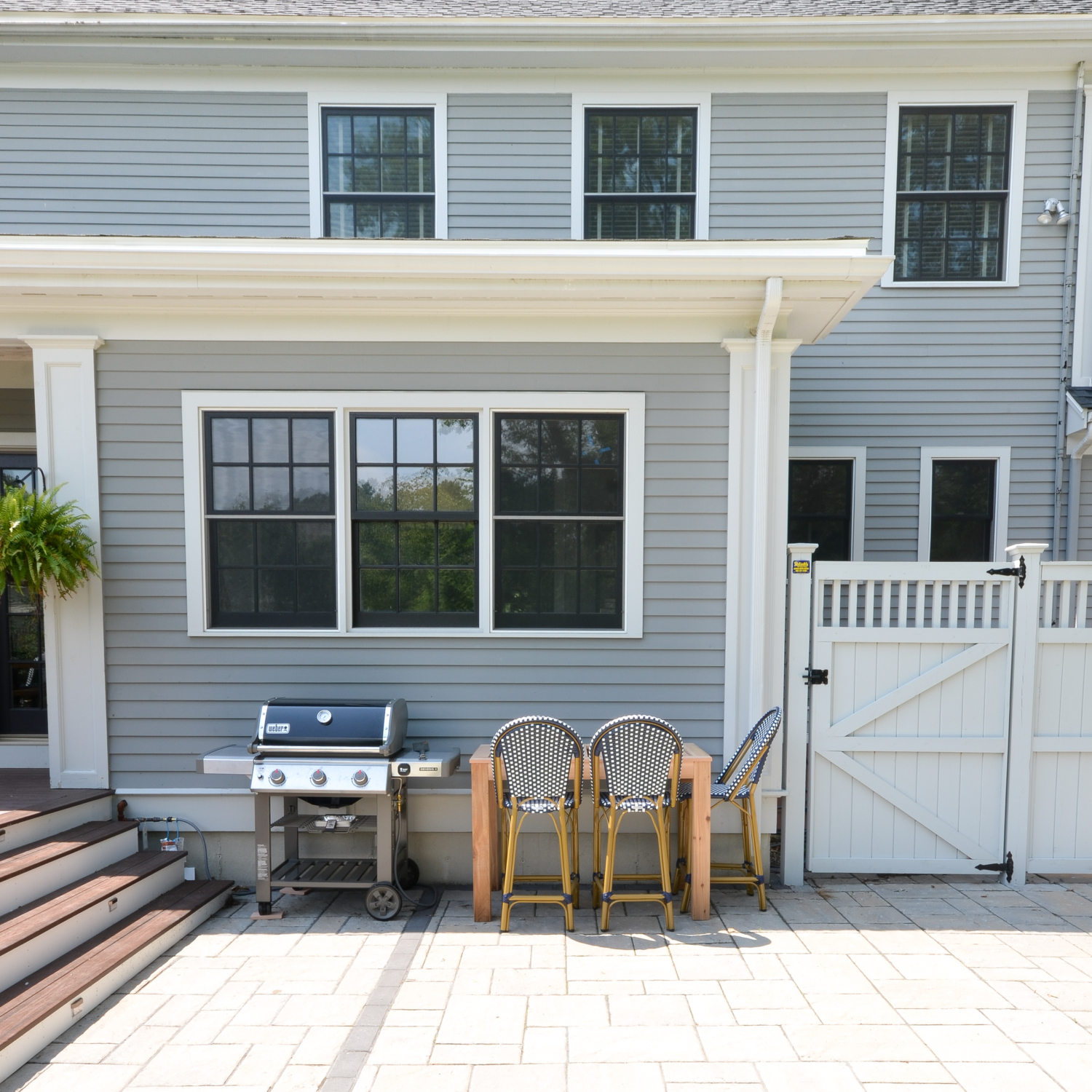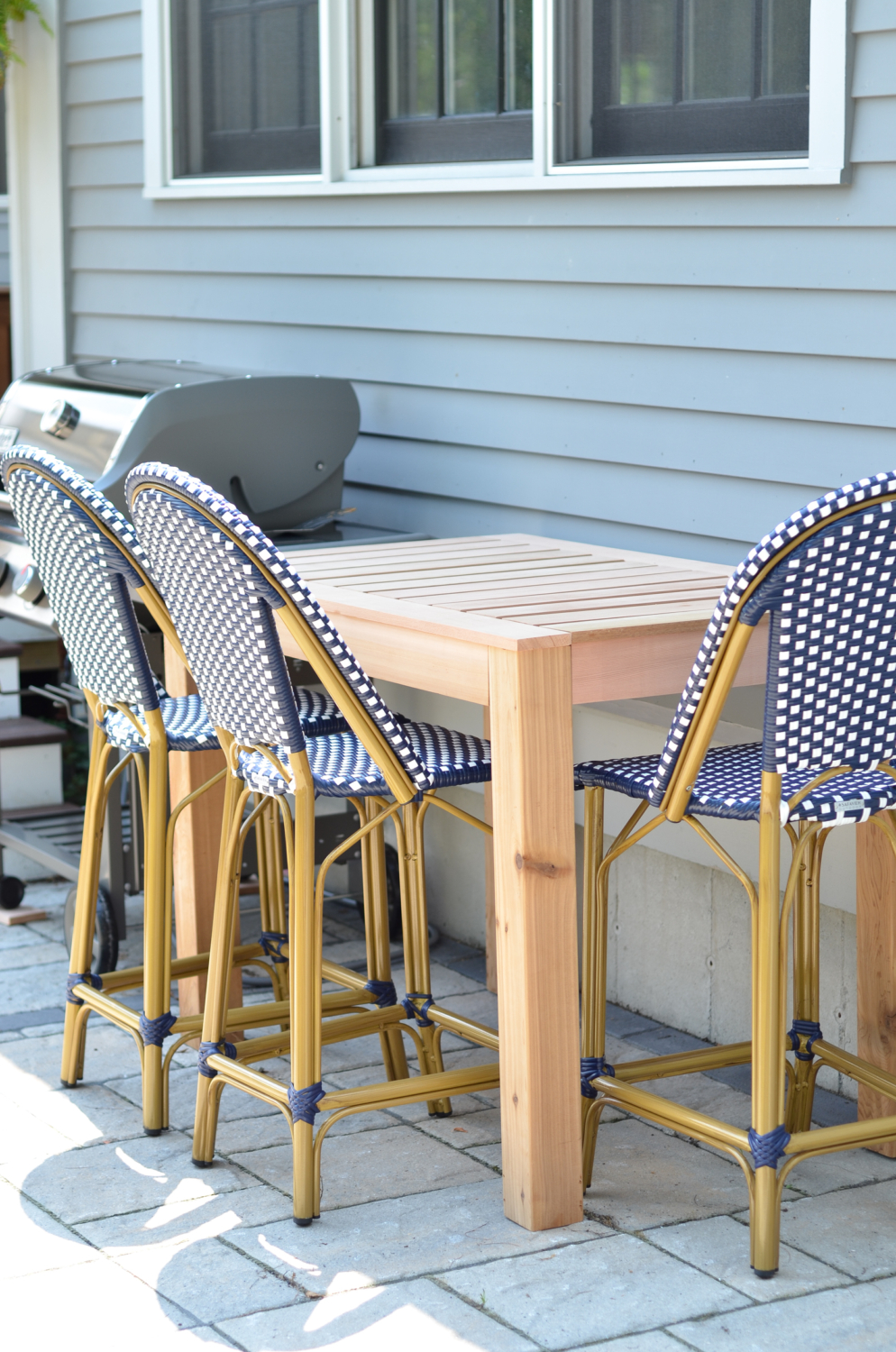 outdoor woven barstools
natural gas grill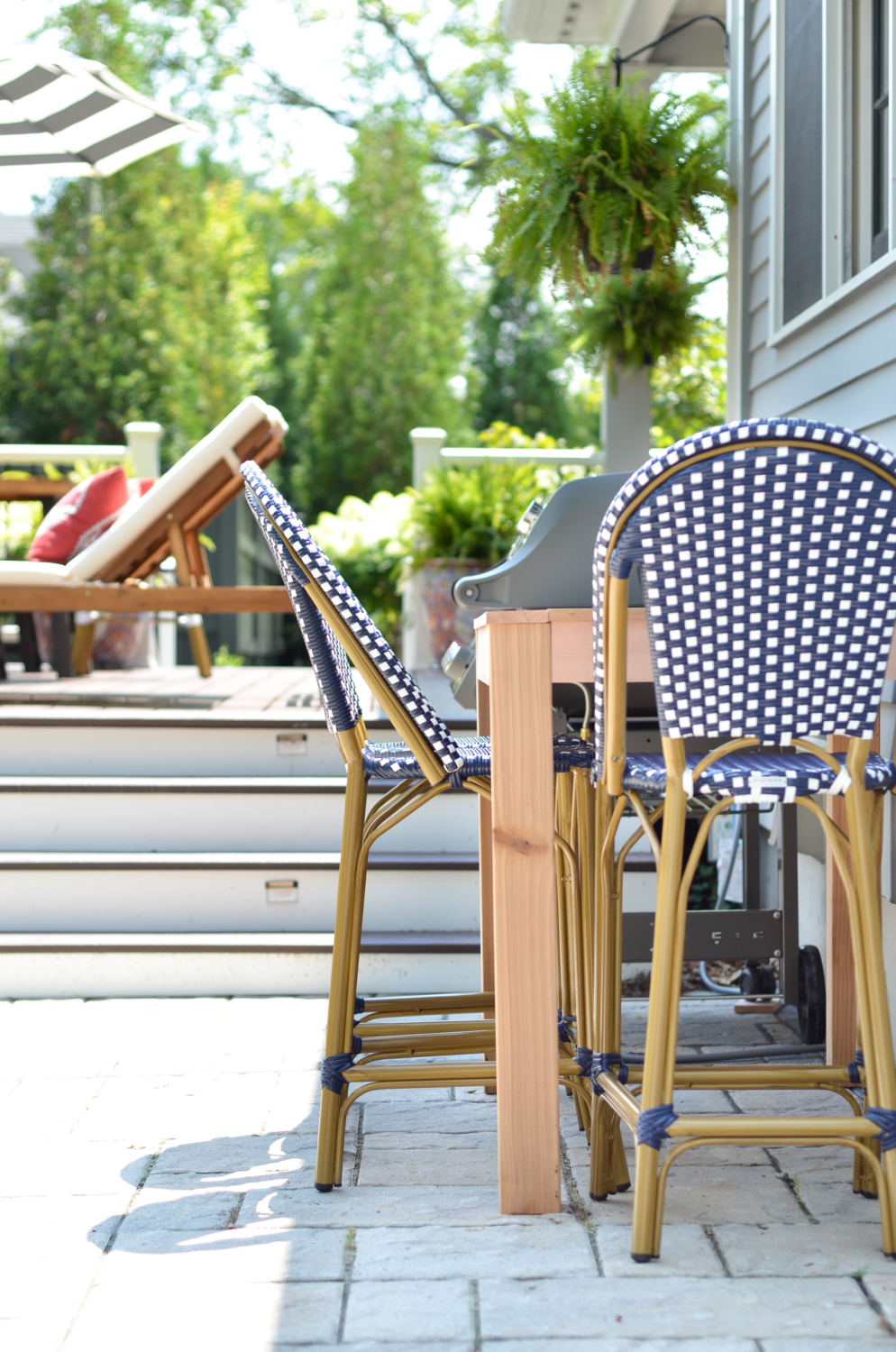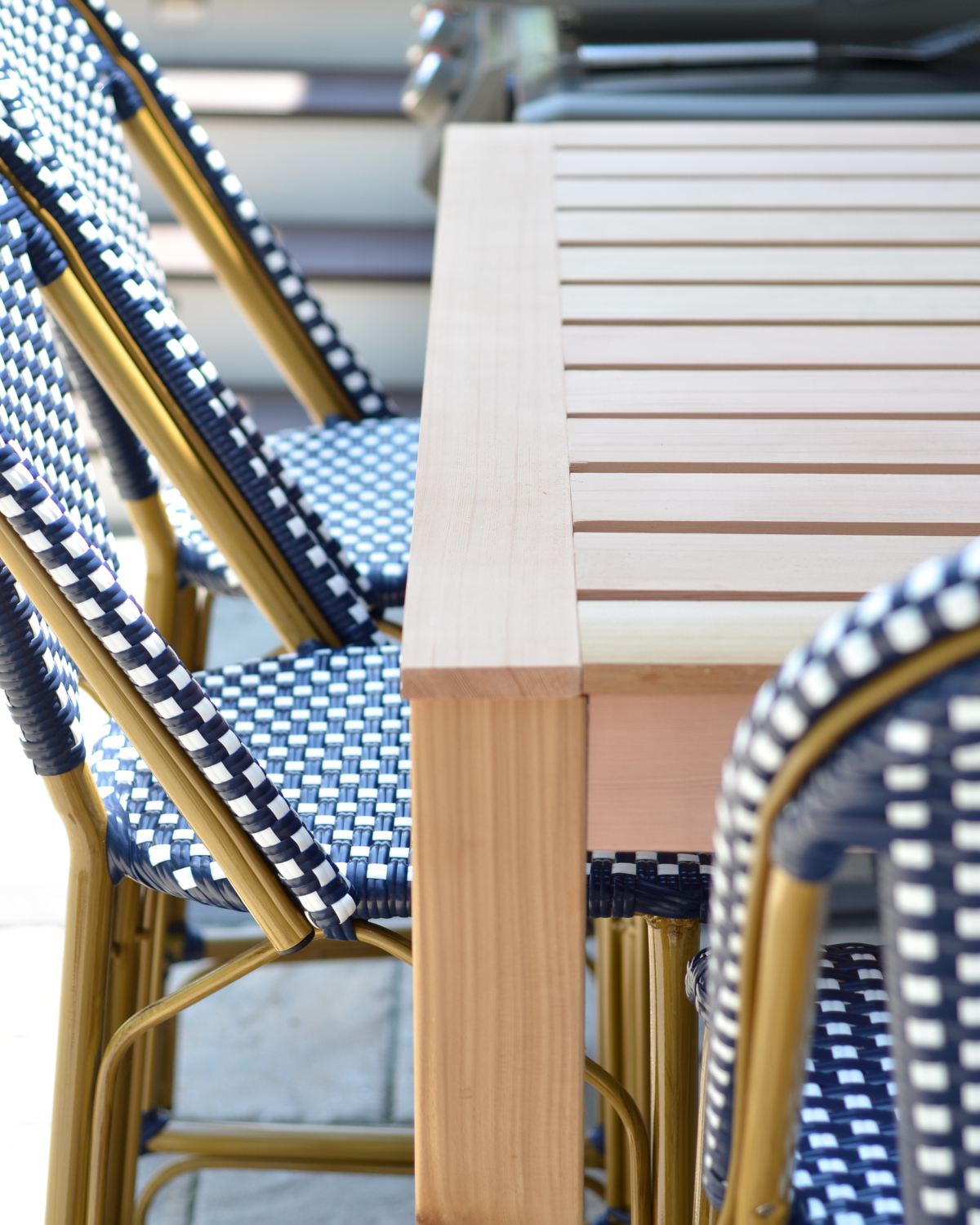 I decided to make this outdoor bar table out of cedar, which can be pretty pricey, but worth the money for a piece of furniture that's going to be outdoors exposed to the elements. I found the best price on 4×4 cedar boards for the table legs at my local Home Depot and bought the 1×4 boards for the table top and apron sections at a local lumber yard. To help keep the cost down, I designed the table top to have a slatted look, like this DIY outdoor storage box I built. Plus rain washes right down through the slats and offers good airflow for quicker drying!
Here's a list of the items you need to complete this outdoor bar table, and click HERE to access the building plans over on buildsomething.com.
Stay tuned for the full reveal of our backyard space next week. You can see the deck and one of the paver patios we completed HERE and HERE. It's been a long time coming and I'm SO EXCITED to share the whole space with you after all this time!