For those of you who live in the Boston area, or anywhere kind of near Boston, and have a thing for interior design, or even just have a house with a single room you need to decorate, you're going to want to know about an event happening this week at the Boston Design Center (BDC). The BDC's annual Boston Design Market is taking place this Wednesday and Thursday, October 11th and 12th. The event includes speakers and sessions on topics such as paint technology, innovation in design, and trends forecasting as well as pop-up shops and hands-on workshops like designing a tile and flower arranging. There are also fun cocktail parties planned for both days. Just sayin…who couldn't use a little pick-me-up glass of bubbly to cap off their Wednesday or Thursday? And it's all free. Yep, totally free. High-fives all around.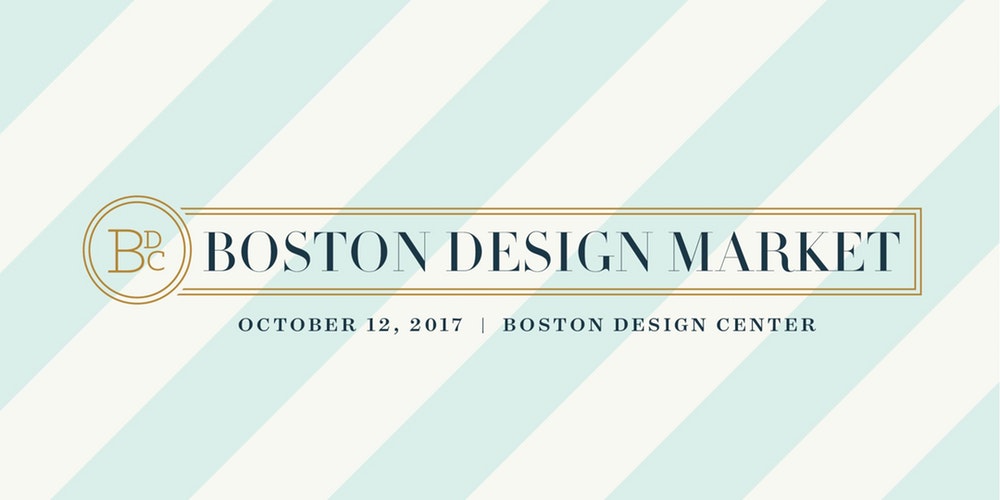 Boston Design Market is open to designers, architects, decorators, students, and just members of the public with an interest in interiors. There's really something for everyone and I'm so looking forward to exploring the BDC's shops and learning about what's new in the many designer showrooms. The BDC is the ultimate place to gather inspiration for your next decorating project and the Design Market is the perfect time to acquaint yourself with the BDC if you've never been before.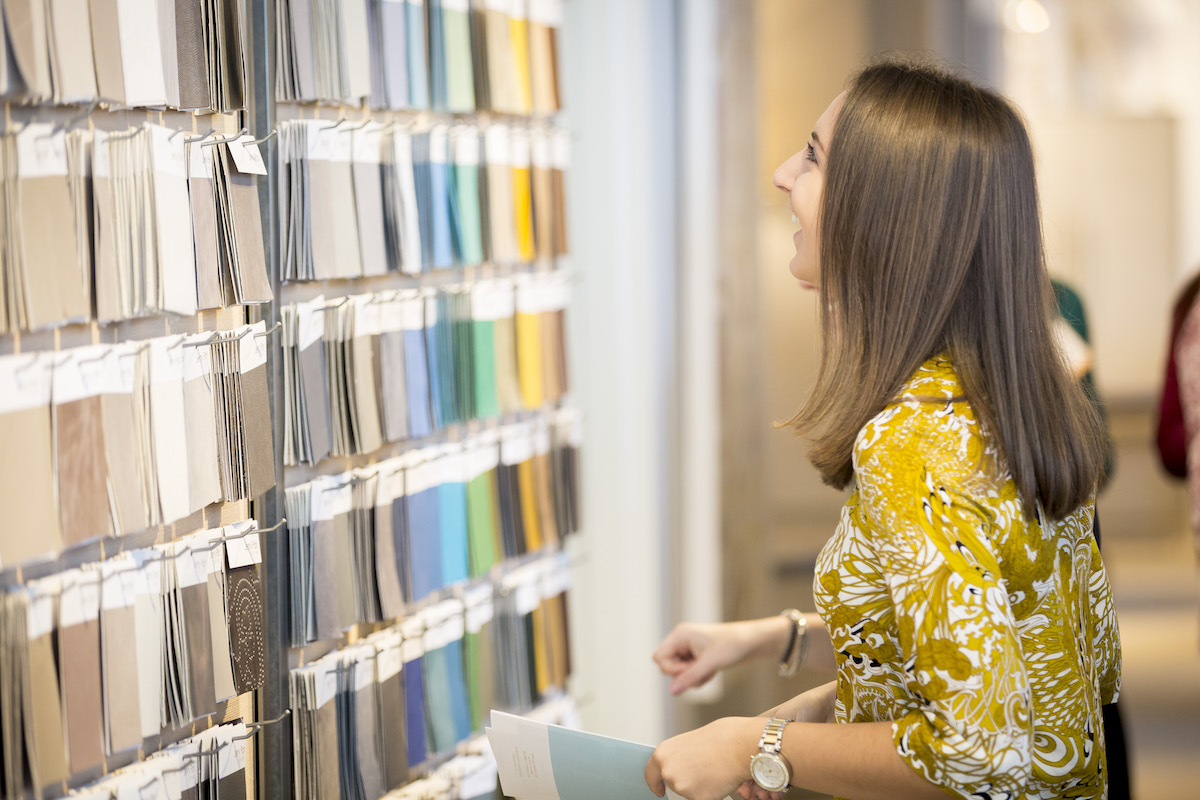 @bostondesigncenter
The Innovators in Design panel is one of the Design Market's highlights this year as the BDC looks toward the future and how to use technology advancements to remain relevant and thrive – you can register to attend the panel and the cocktail party immediately following by clicking HERE. I'm also looking forward to the Trends Forecasting panel, which will be led by experts in design, culture, and cuisine and will cover how to anticipate trends and what tools the speakers use to spot them. I'd be lying if I said I wasn't super excited to check out the pop up shops that will be part of the event too, where attendees can browse and purchase home goods, clothing and accessories. You can find a full list of the festivities for both days HERE – click on the names of the different scheduled events for more information on each.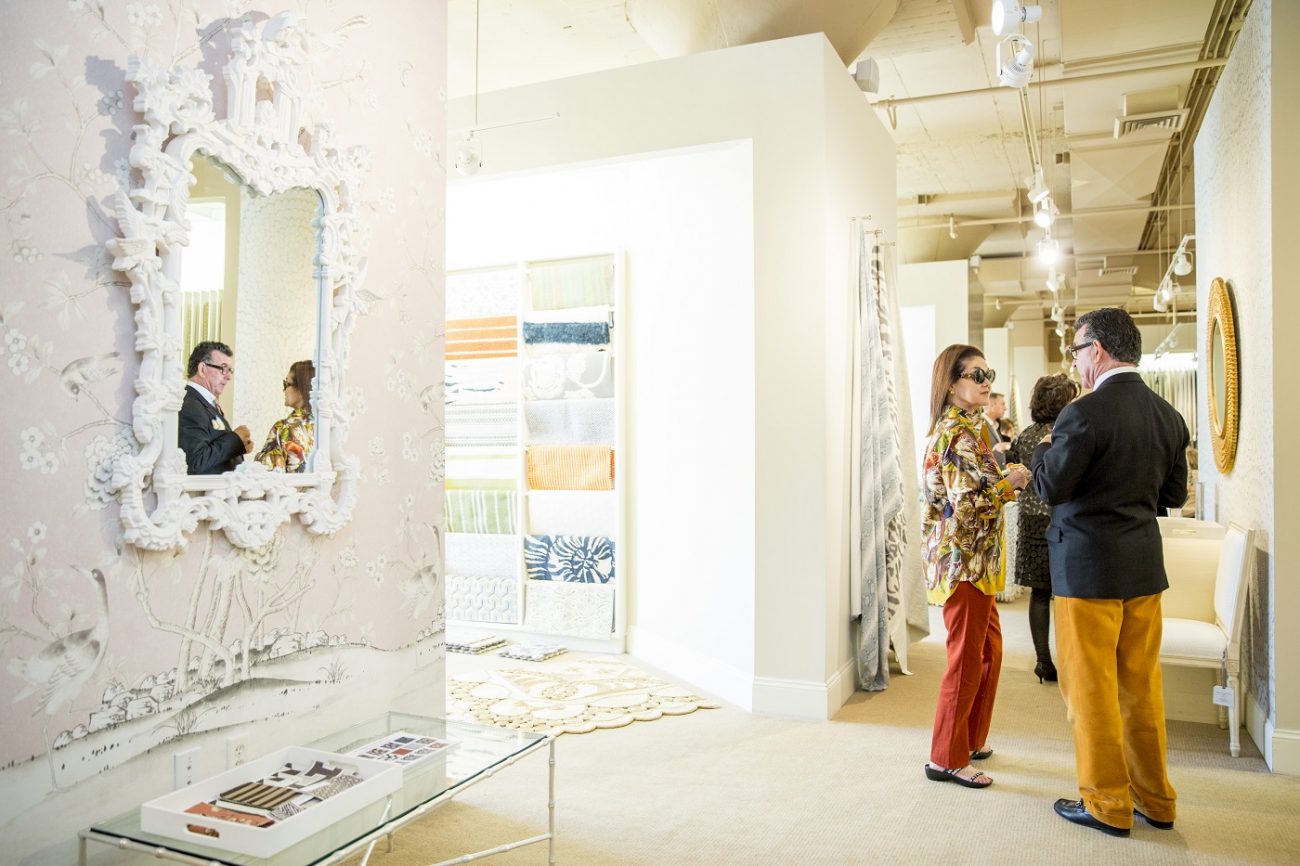 @bostondesigncenter
I know decorating can be super overwhelming, and I'm always trying to break it down for you here in accessible ways but if you live in the Boston area, the BDC is an unparalleled resource for drawing inspiration. I think most people think it's only open to the trade but anyone can visit the showrooms and browse for inspiration, and if you do decide you want to shop for anything, they have a Designer on Call program where you can shop for items with a designer (the first hour is free). You don't need an appointment and can drop in anytime you want to shop and there's no obligation to buy anything or hire any of the designers.
You also don't need to be embarking on a large-scale renovation to shop the BDC – even if you just need a statement chair, want to change your wallpaper, or are looking for the perfect area rug the BDC is the ultimate place to look for those things. And honestly, if you can dream it, the Boston Design Center probably has it. I'll be at the Boston Design Market on Wednesday afternoon from about 3-7 and will share the event live on my Instagram Stories. You can follow along on Instagram if you can't make it, but look for me if you're there, I'd love to meet you in person!
Boston Design Center has paid me to help them promote their Boston Design Market but my thoughts and opinions about the BDC and the event are sincere and are my own.