Truth be told, I'm never in much of hurry for fall weather to arrive. But when the chill starts to creep in and I remember that fall means soup season, well, I get just a little excited. Because soup season is kind of the best. This curried cauliflower soup recipe (which just so happens to be a Paleo and Whole 30 recipe without even really trying that hard) first came into my life a few years ago when my brand new neighbor said, "Hey, I made a big batch of cauliflower soup, want some?" And I basically thought, "I think we are going to be good friends, and yes." And three years later now I'm still making some version of that original deliciousness and indeed she's one of my bestest friends (you should follow her Instagram, it's amazeballs).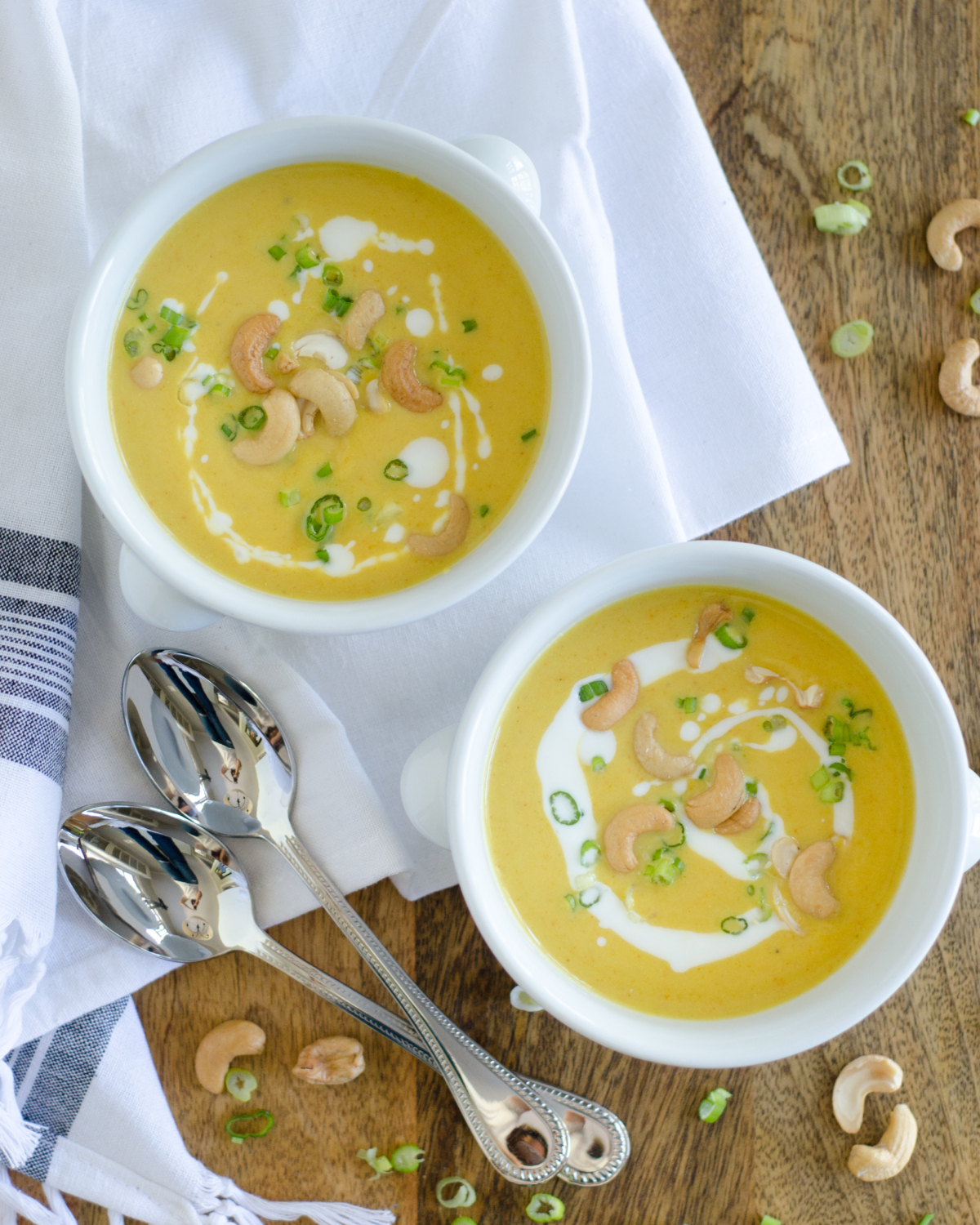 I've added this and that to the recipe over the past few years, because I just can't help myself, and the version I've been making lately is my favorite one yet. Adding a combination of curry powder and thai chili paste (I use this one) adds the most awesome complexity of flavor, and you can control the spiciness level by adding a little or a lot. The whole soup comes together in just about thirty minutes too so you get this amazingly flavorful, exotic, rich soup in practically no time at all. I'm always making big batches of soups and freezing leftovers for those inevitable nights when I have nothing in the fridge or I've just run out of time to cook, and this curried cauliflower soup recipe freezes like a dream. The recipe below makes enough for about two dinners for my family.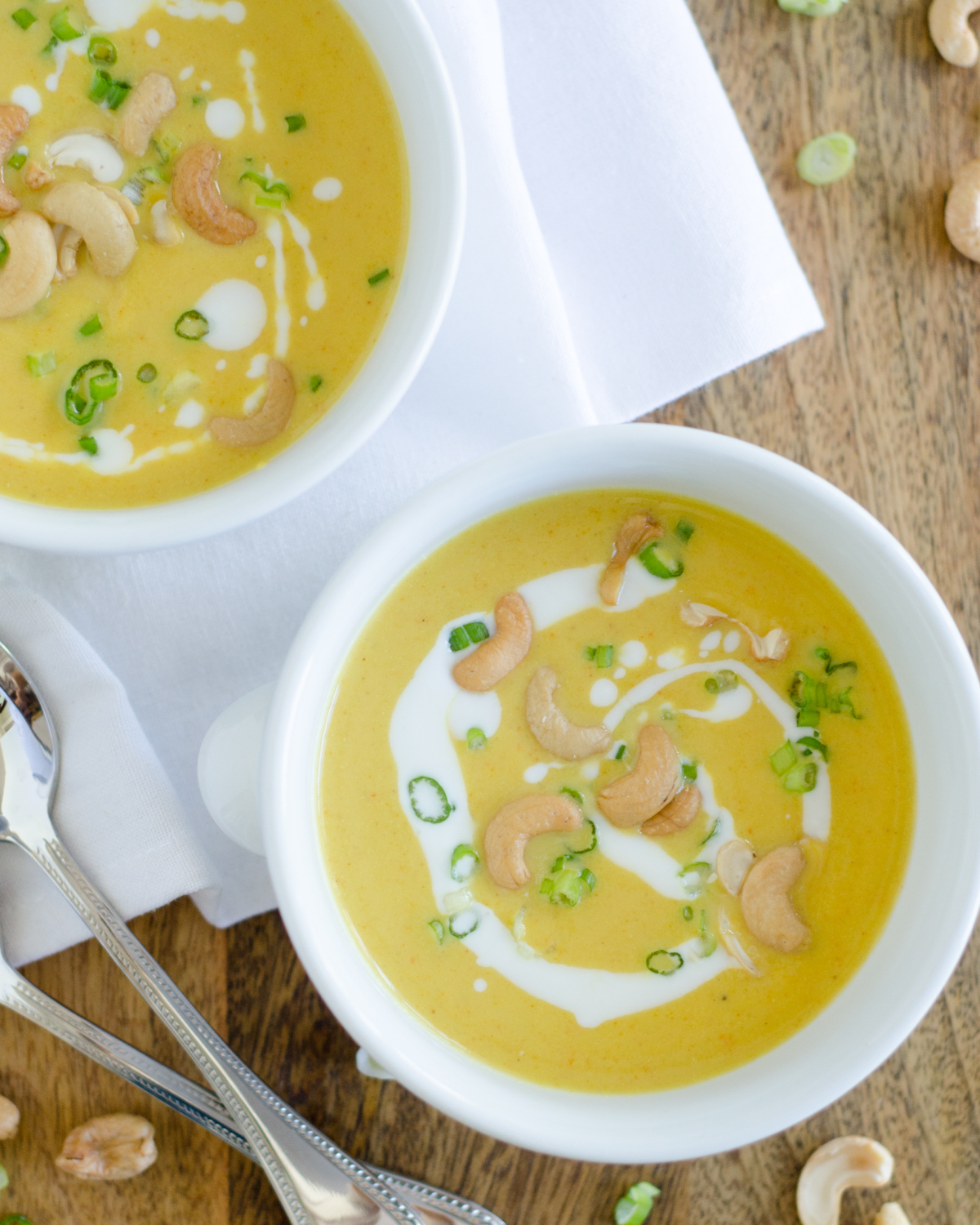 As for the Paleo and Whole 30 part of the equation, this curried cauliflower soup recipe is made creamy and wonderful by the addition of full-fat coconut milk. So you get a decadent, rich soup without actually adding any cream. I like to drizzle a little yogurt or creme fraiche on top, neither of which are Whole 30 or Paleo, but I'm not a strict diet follower. If you are avoiding dairy completely, just skip the drizzle, or skim a little of the coconut fat from the top of the can of coconut milk before you add it to the soup, thin with a few drops of water, and drizzle away. Everything else in the recipe will keep you on a strict Whole 30 track.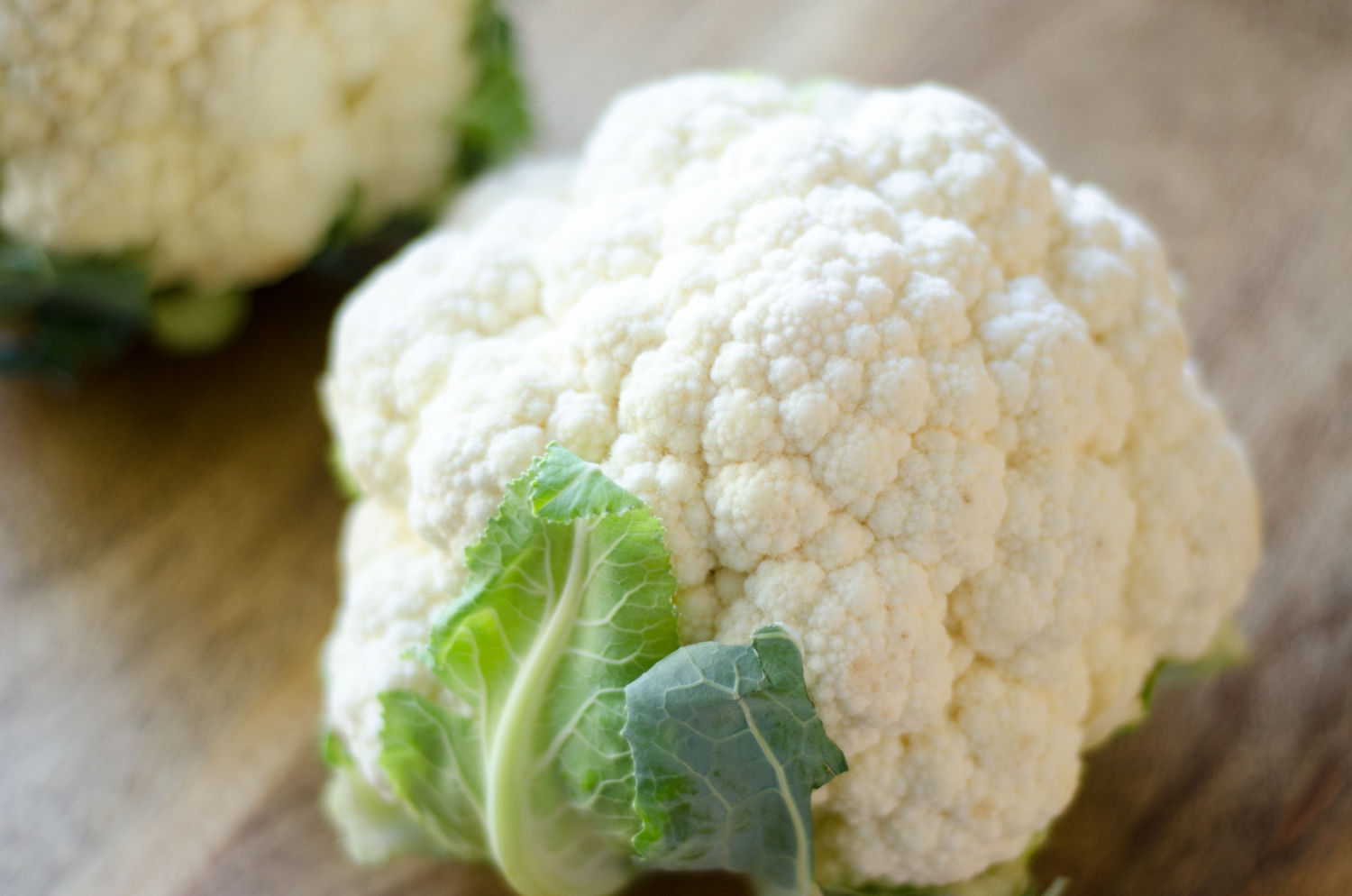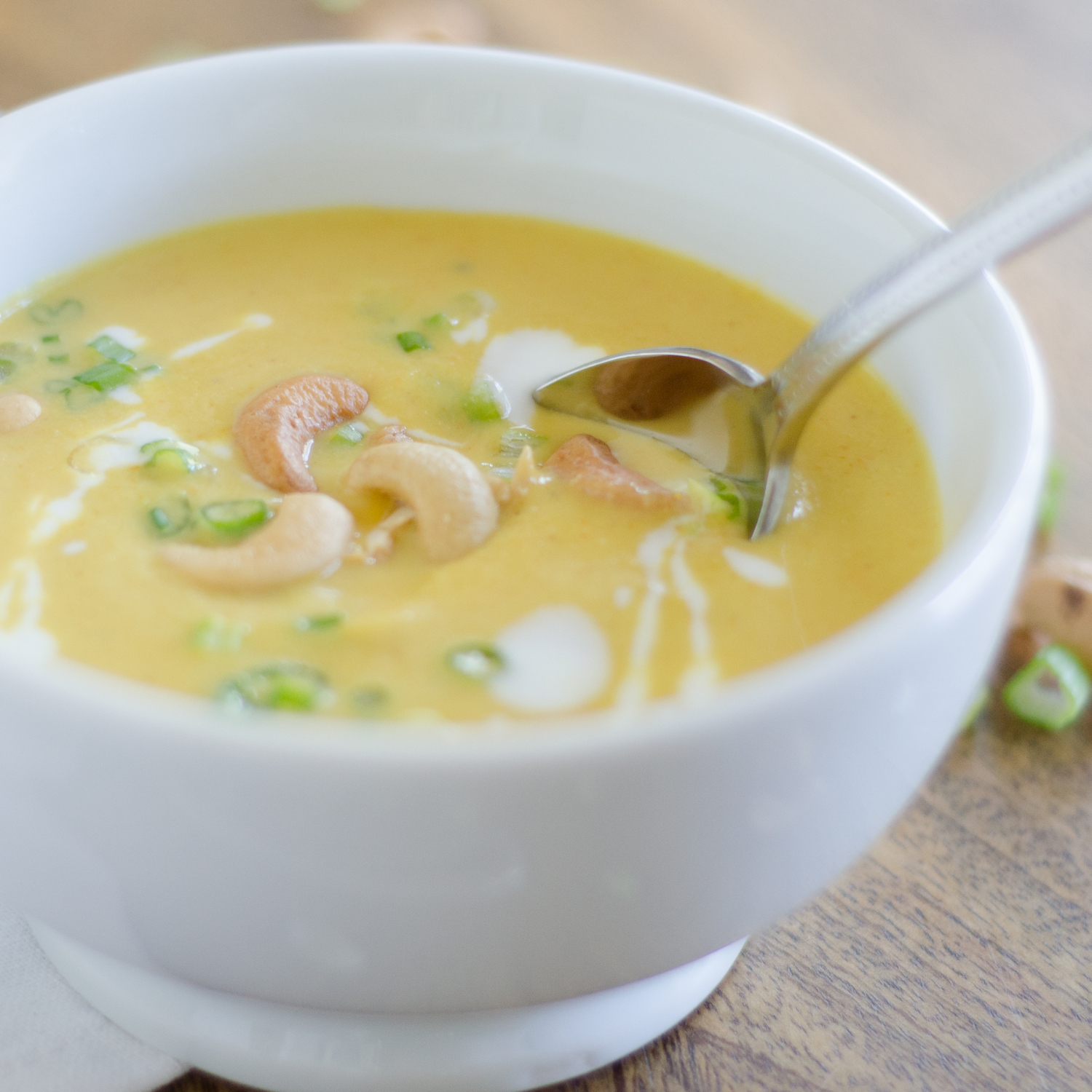 I use an immersion blender to purée this curried cauliflower soup, and while you could purée it in batches in a blender or food processor, that will take forever and will be annoying so I would highly recommend investing in an immersion blender if you don't have one. It's hardly an investment at all (under $30) and it's one of my most-used kitchen tools!
Where's your brain this fall? Are you ready for soup season?? Maybe I can tempt you with a soupy video if not…
Curried Cauliflower Soup Recipe - Whole 30 and Paleo
A luscious, creamy curried cauliflower soup that is both Paleo and Whole 30 compliant.
Ingredients
2 tbsp. olive oil
1 medium onion, chopped
2 carrots, peeled and chopped
2 celery stalks, chopped
1 tbsp. curry powder
1 tbsp. red curry paste (or more for added spiciness)
1 lemon, juiced
2 heads cauliflower, cut into medium florets
4-8 cups chicken broth
1 13.5 oz. can coconut milk
cashews
green onions, sliced
plain yogurt (optional, NOT Whole 30 approved)
Instructions
Heat the olive oil in a large pot over medium heat. Add the onion, carrot, and celery, sprinkle with a little salt, and sauté until slightly softened, about 7 minutes.
Add the curry powder, curry paste, and lemon juice, stir to combine, and cook about a minute.
Add the cauliflower, 6 c. of chicken broth, and coconut milk and stir to coat the cauliflower. Raise the heat to high, bring to a boil, then lower the heat, cover the pot with a lid, and simmer for 15 minutes until the cauliflower is very tender.
Purée the soup with an immersion blender until it's very smooth, thinning with the additional chicken broth if desired. Taste for salt and add more if you think the soup needs it.
Serve topped with green onions, cashews, and plain yogurt if you like!