Last Wednesday I attended the Boston Design Center's (BDC) annual Boston Design Market and I wanted to share some snapshots of the day with you here. It was so fun – if you live in the Boston area and have any interest in design or decorating, keep it on your radar for next year. I mean, it's free, and besides the excellent workshops and speakers, just wandering the halls and showrooms of the BDC is enough to send you into a fit of happiness over all the beautiful things. I think a wide misconception is that you have to either be an interior designer or be accompanied by an interior designer to go to the BDC. Not true. Anyone can visit the showrooms you don't have to offer interior design services in Boston to be allowed into the conference/ convention, you can explore wallpaper, fabrics, rugs, etc. and choose items for a decorating project, even something as small as a single area rug or fabric for upholstery.
The BDC does ask that you partner with a designer to make any purchases but they even make that part super easy with their Designer on Call program. Basically, you can look around, choose what you want, and then connect with the available Designer on Call for actual purchasing. The first hour with them is free. If you start browsing and realize you need more help than just someone to facilitate purchasing, you can discuss rates beyond that first hour with whomever is on call at the time.
Anyhow…back to the Boston Design Market. I started my day there Wednesday by just walking around a bit and managing not to walk into walls as I stared at everything around me. I got a sneak peek of the varied and gorgeous tablescapes being set up for the Heading Home to Dinner event – Boston's first design and dine event where all of the ticket proceeds supported Heading Home, a charity that helps families transitioning from homelessness to permanent housing. There was so much eye candy in the making, it was pretty cool to watch.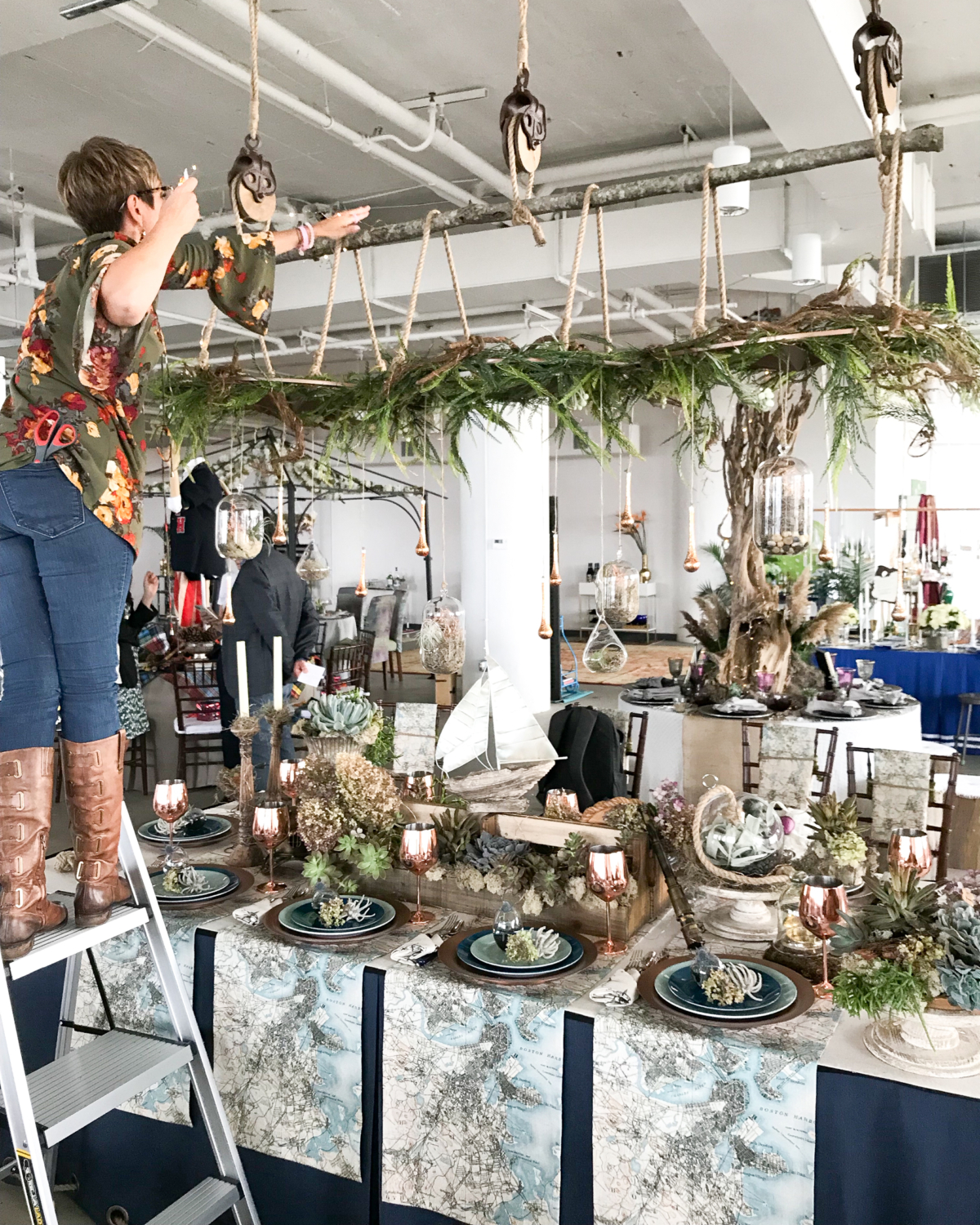 Is that greenery chandelier not one of the coolest things ever?!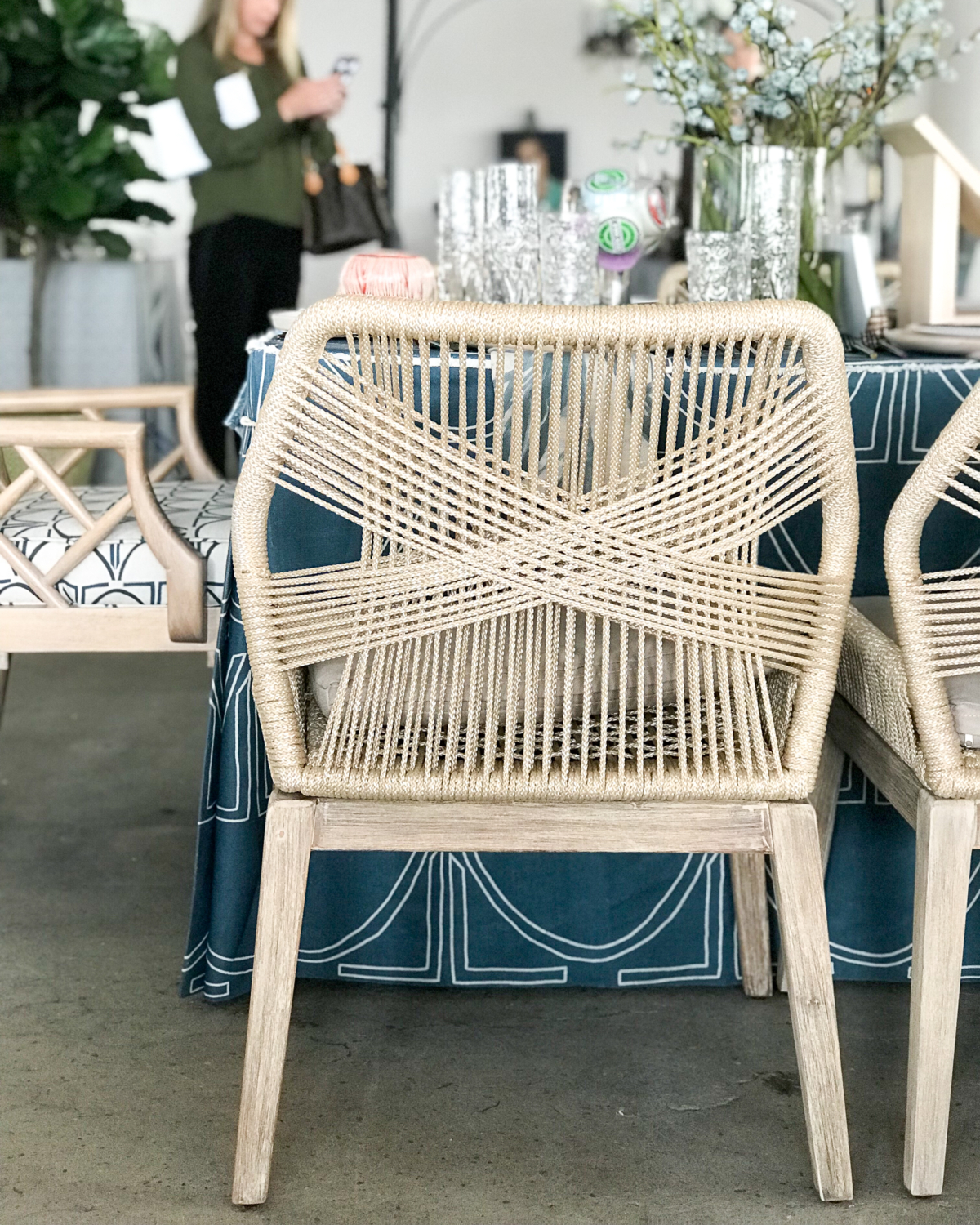 Recognize these chairs??? I have two of them in my kitchen!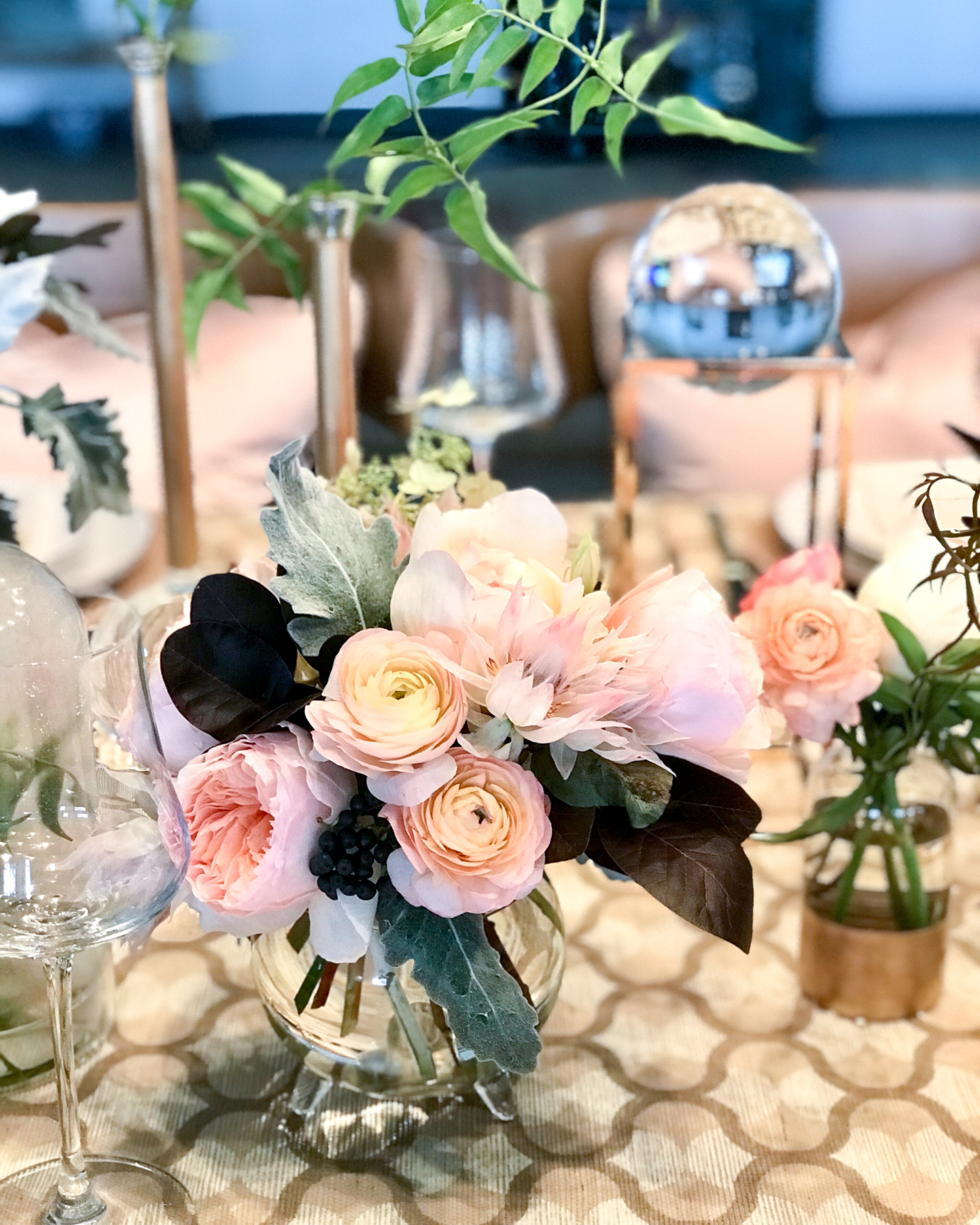 After I managed to pull myself away from all of the beautiful tablescapes, I spent some time wandering the halls and visiting some showrooms.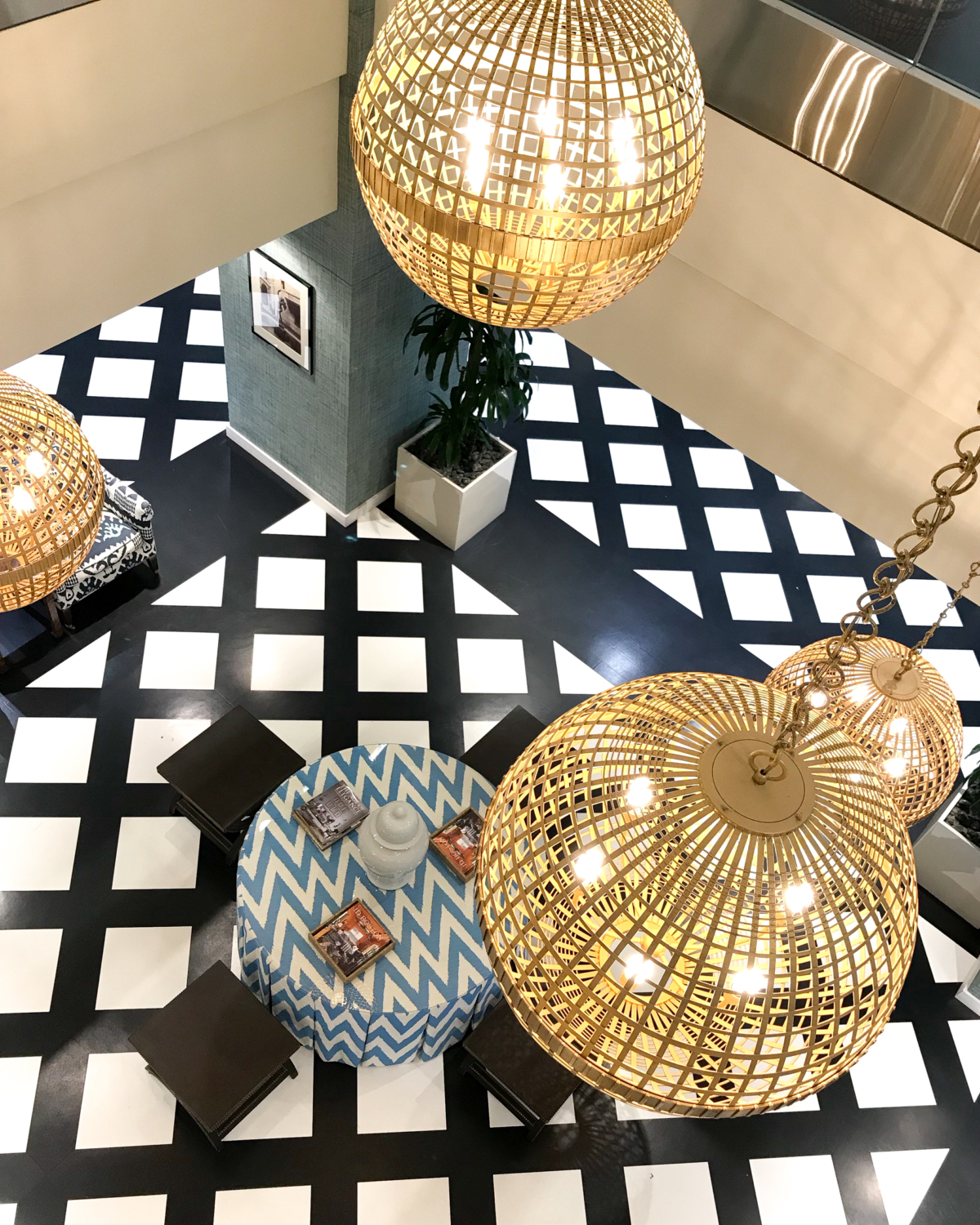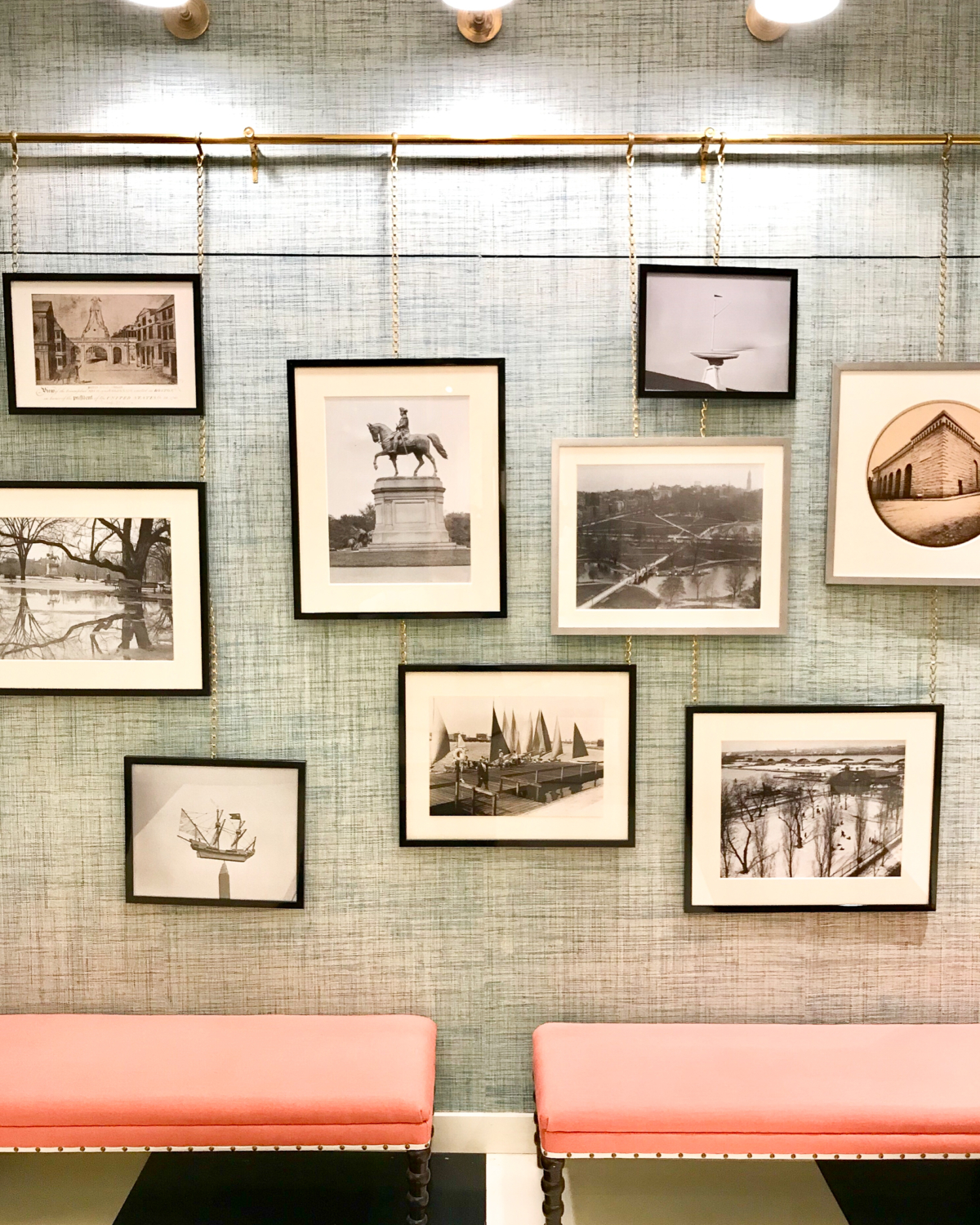 I probably loved walking through Schumacher the most. It's my all-time favorite line of fabrics and wallpapers.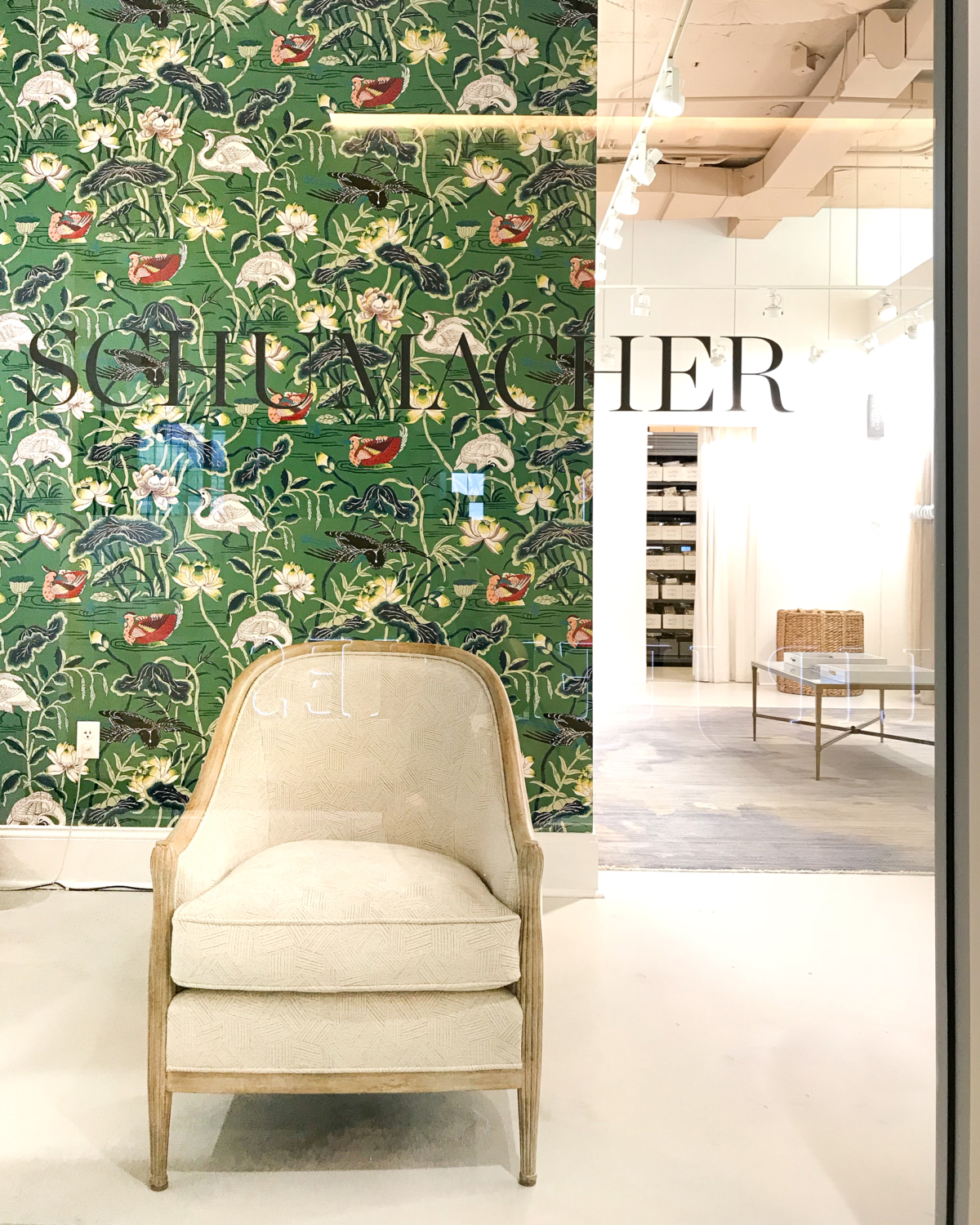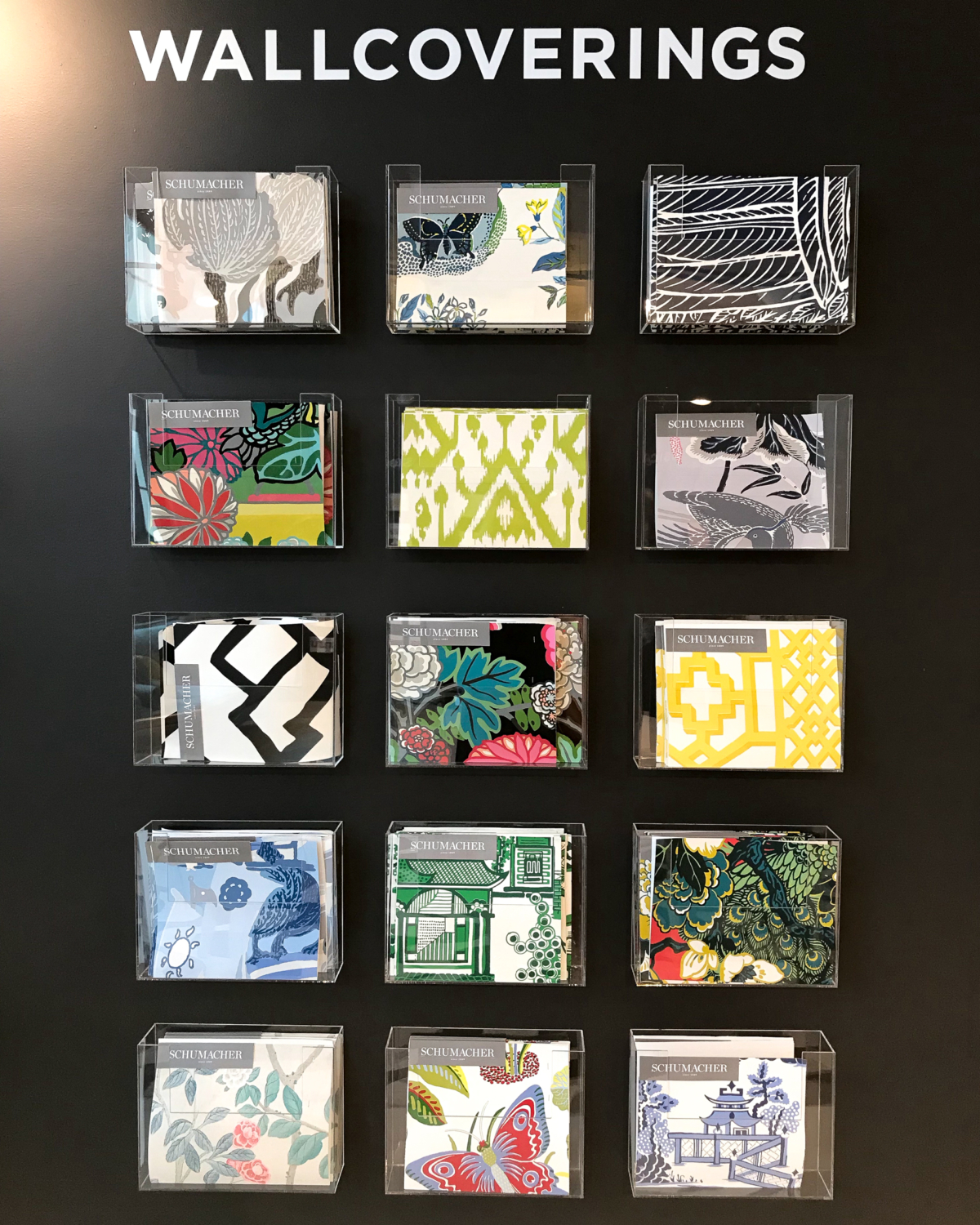 And speaking of Schumacher, the keynote session I attended next on Innovation in Design featured Schumacher's CEO as one of the speakers. I almost tripped over him (like, literally tripped) on my way to my seat and I wasn't super embarrassed since he just looked like a regular guy my age and then he took his seat and was introduced and I thought, "Ohhhhhh geeeeeez…" He was very gracious regarding the stumble though :) And the panel was really interesting regarding how a few companies (Dering Hall, IvyMark, and Schumacher) are working to stay current in such a technology-saturated time.
After the Innovation in Design panel everyone was invited to the new Waterworks showroom for cocktails and eye candy. I'm sure I was super obnoxious to everyone around me because I was trying to take pictures of everything. But it was all just so beautiful. Kitchen and bath heaven, I tell you – cabinets, plumbing fixtures, cabinet hardware, tile…I was completely overwhelmed by how gorgeous everything was. All of it.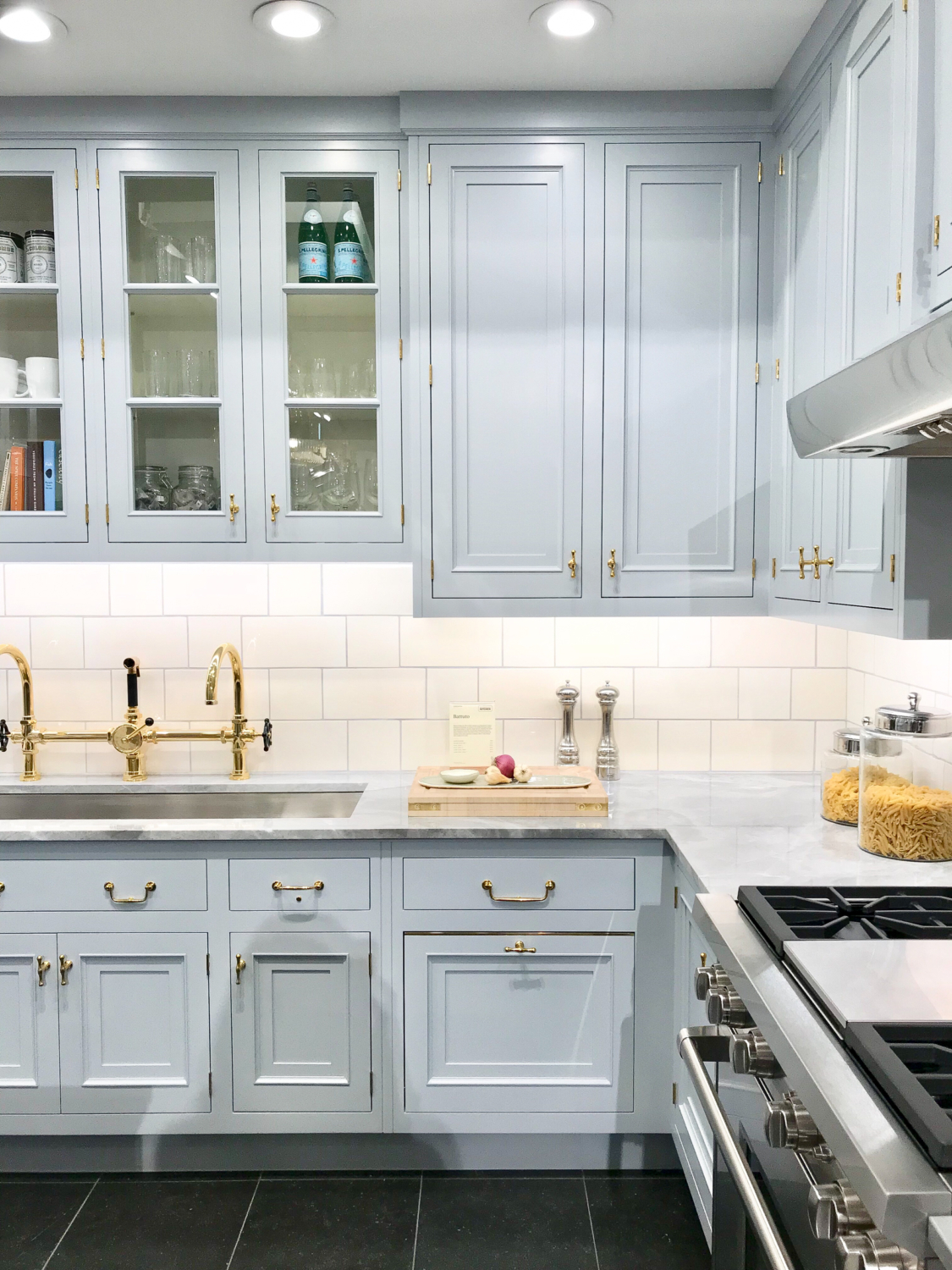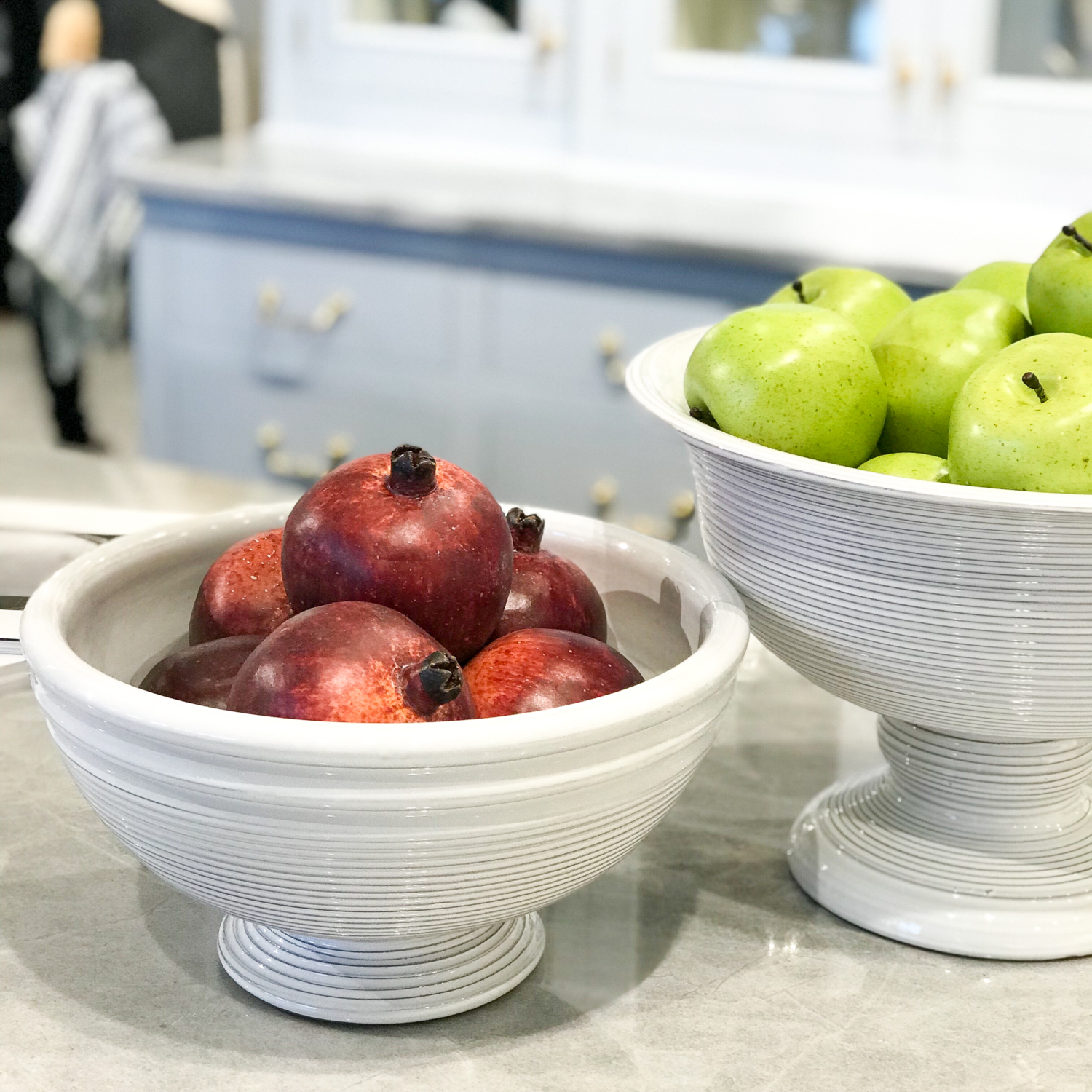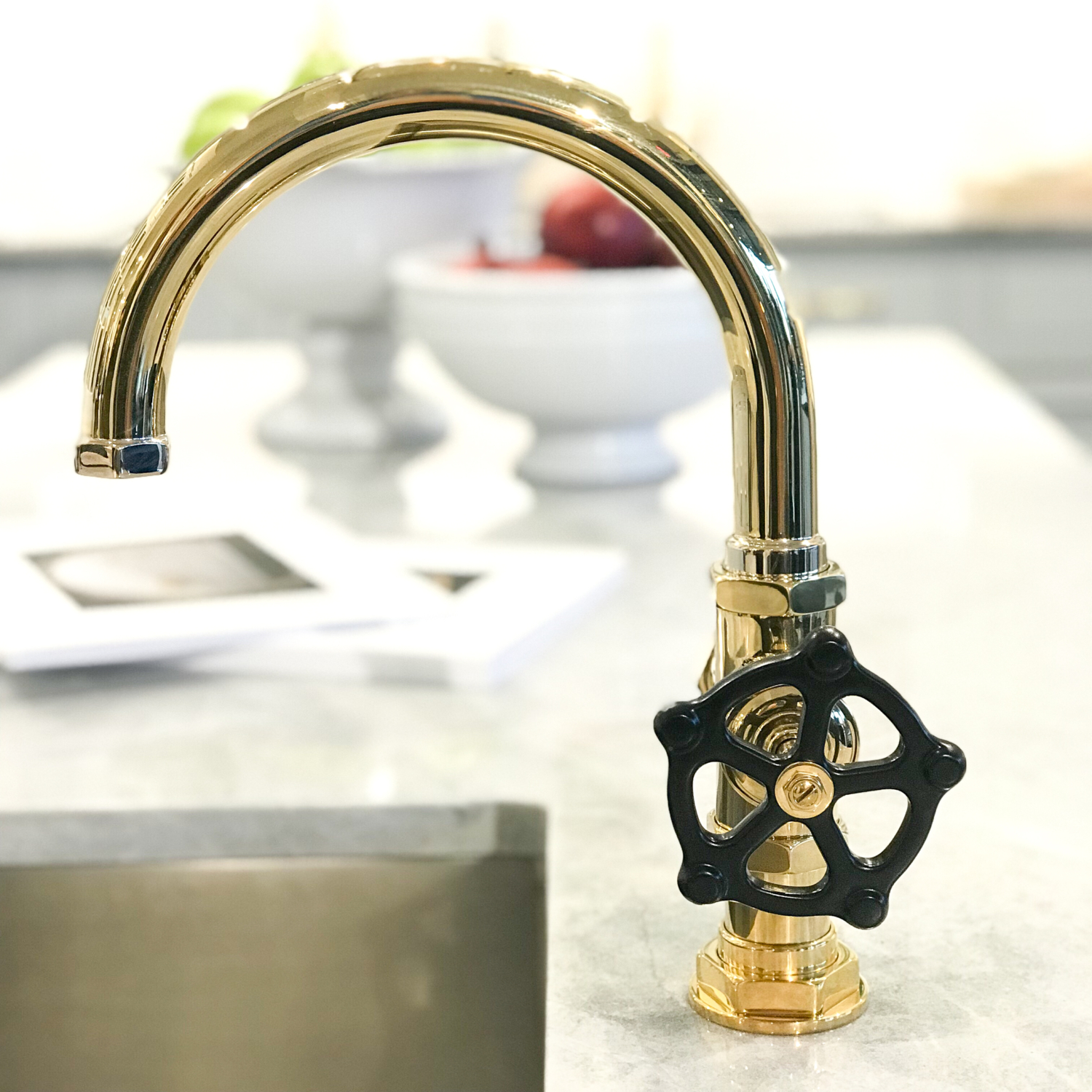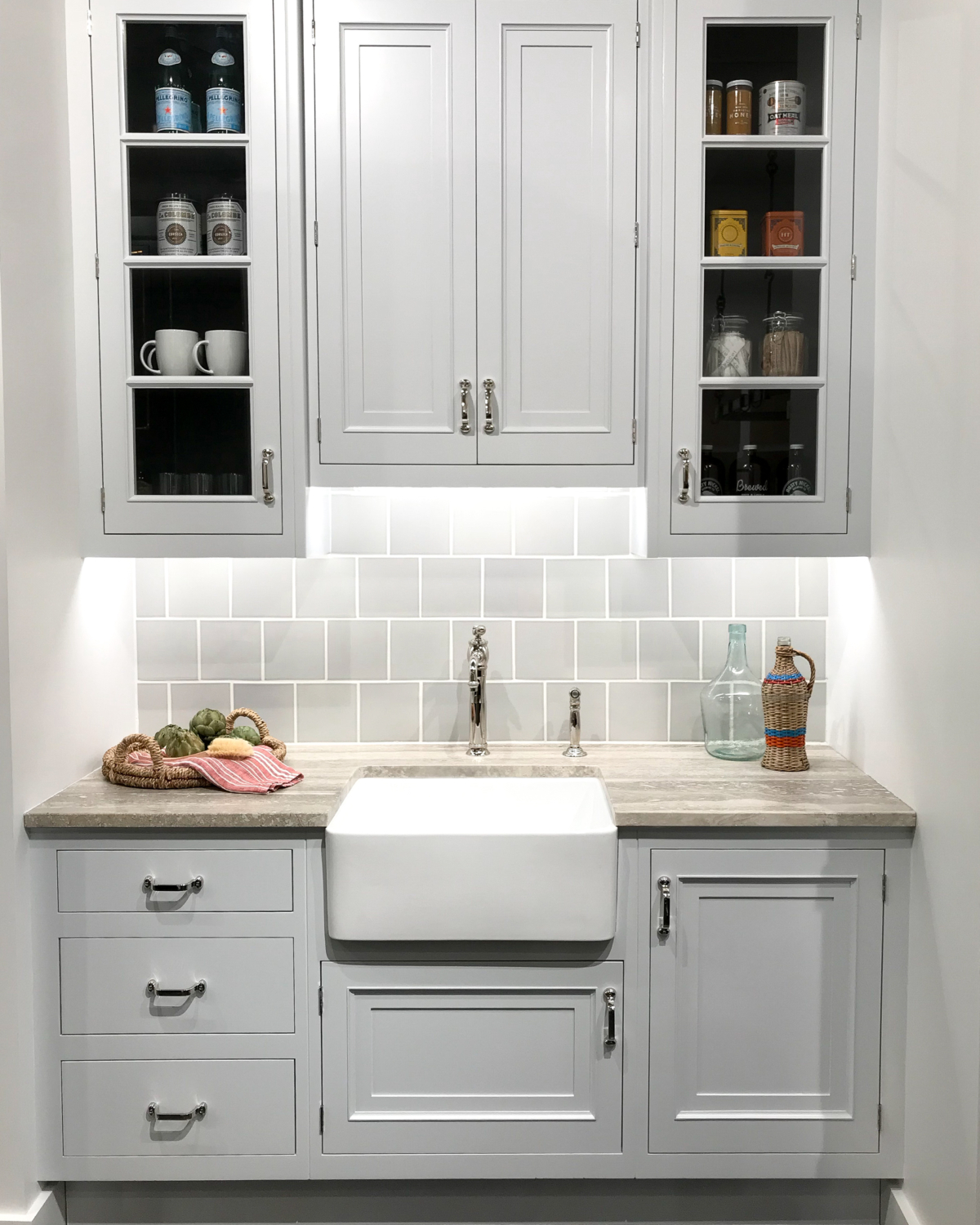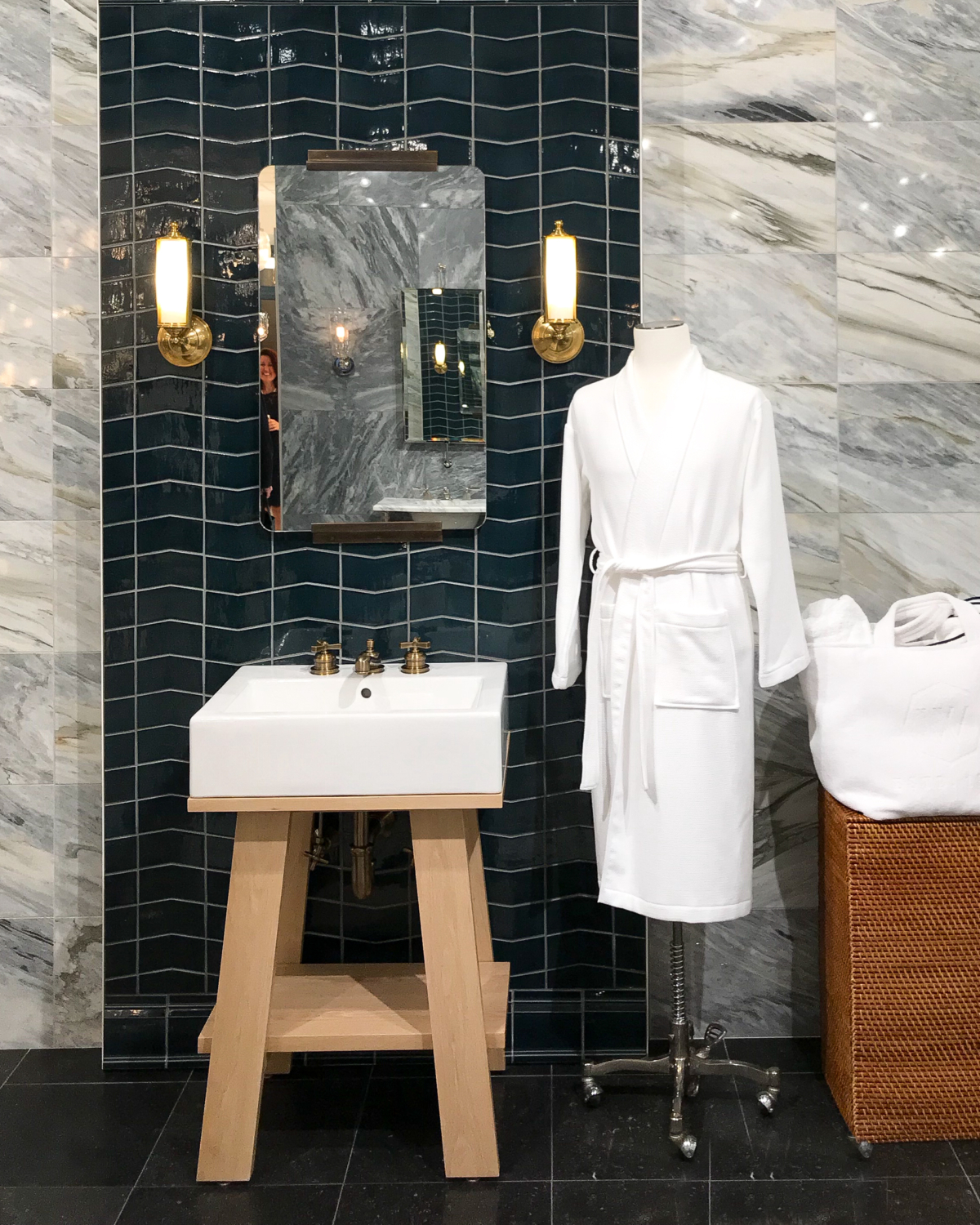 And they were even serving my favorite cocktail – a greyhound made with fresh grapefruit juice!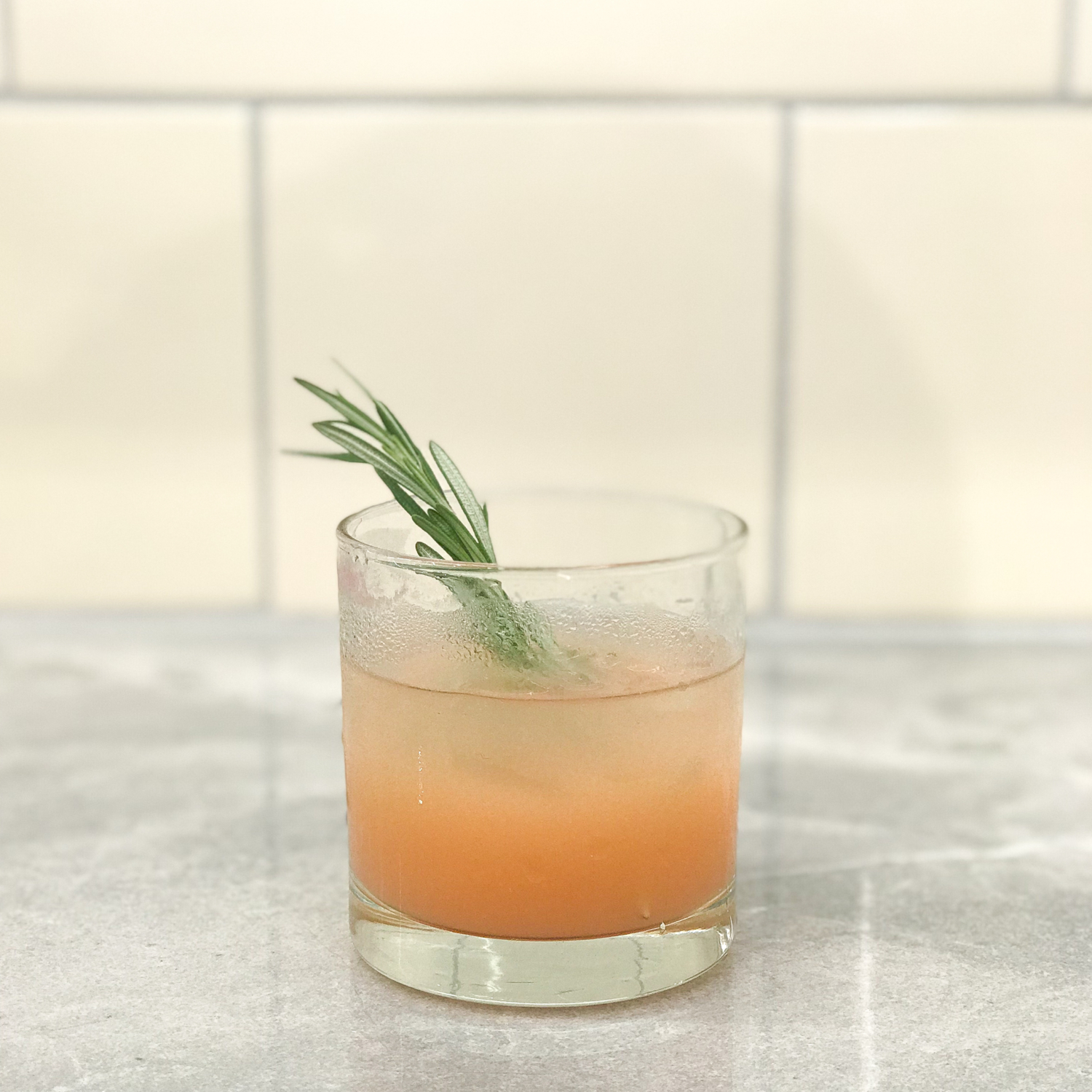 The whole day was so beautiful and inspiring and I'm so glad I had the opportunity to be part of it. You can sign up for the BDC's mailing list on their site – just scroll to the very bottom and in the bottom right corner click "Join Mailing List" to enter your email. That will allow you to stay up to date on events coming up, including notification about next year's Boston Design Market, which is definitely worth attending.
The Boston Design Center hired me to help them promote this year's Boston Design Market but all of my thoughts on the event and on visiting the BDC are sincere and my own. I hope you seize the opportunity to visit, it's such a fabulous resource!