I've been working off and on updating my mudroom since we bought our house a few years ago and it's pretty well finished now. I honestly haven't shared much of the process – the last I mentioned it here was a year and a half ago when I gave you an update on the bench and cubbies I built along one of the walls. I promise to share a before and after soon – the one thing I still may update is the lighting and I'd love to have the room truly finished before photographing it. Today I want to give you just a peek though at the new brass doorknobs I added to the doors, and doorknobs might not sound that exciting, but these doorknobs are positively drop dead gorgeous.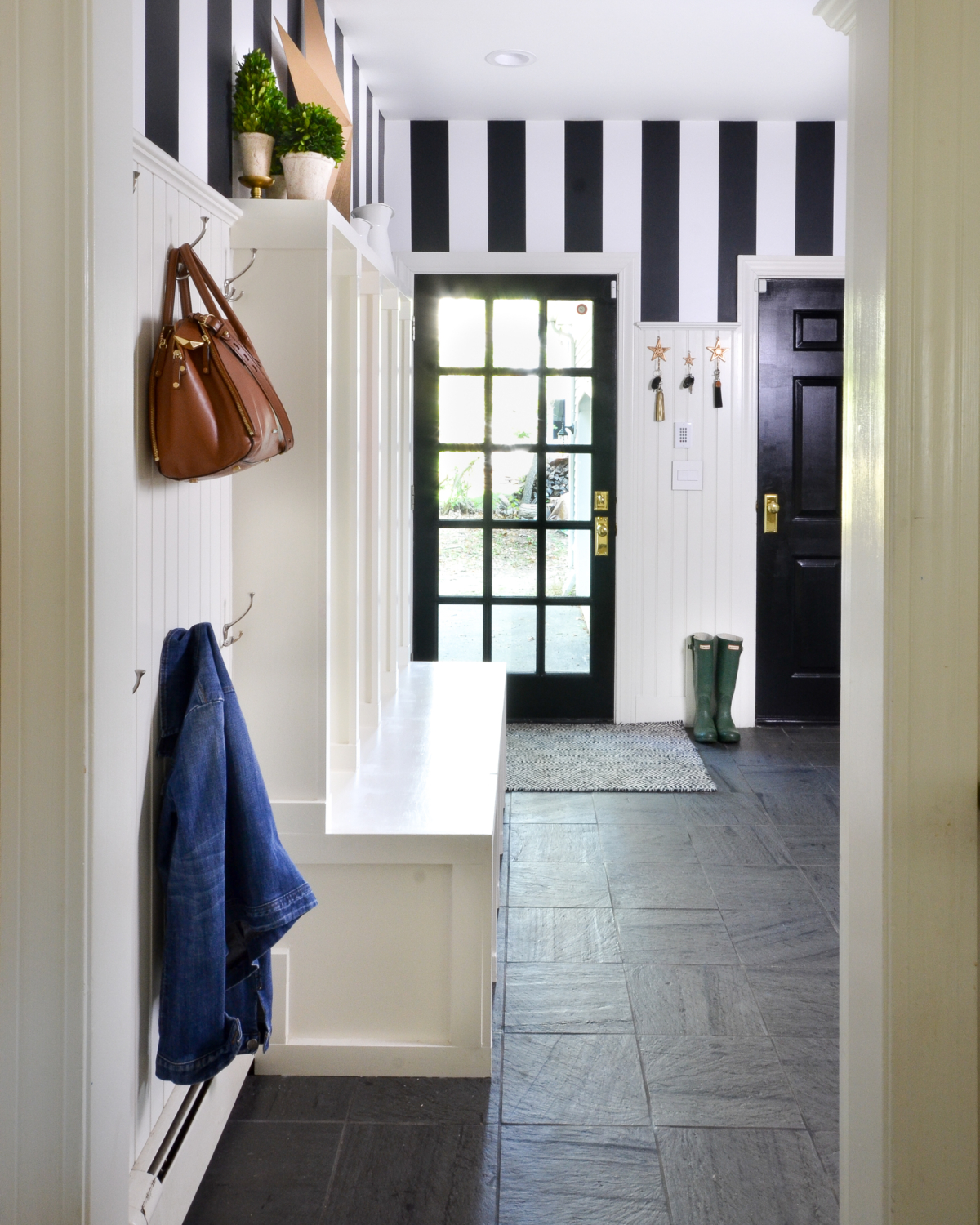 And just so we're clear here, my mudroom is never this uncluttered. There are usually loads of jackets, backpacks, shoes, headbands, socks, cleats, books and sporting equipment to be found. But it made for a prettier picture if I swept all that aside momentarily. Keeping it real…
The doors in the mudroom were white but I knew I wanted to paint them black, and once I'd finished the paint job I just couldn't stop thinking about how striking polished brass doorknobs would look against the black. I started looking around at doorknob options and fell in love with Nostalgic Warehouse's line of doorknobs, which you can customize with different backplates and doorknobs to get just the look you want. There's no denying the elegance and drama of a big backplate behind a doorknob –  it elevates the humble doorknob to an actual statement piece.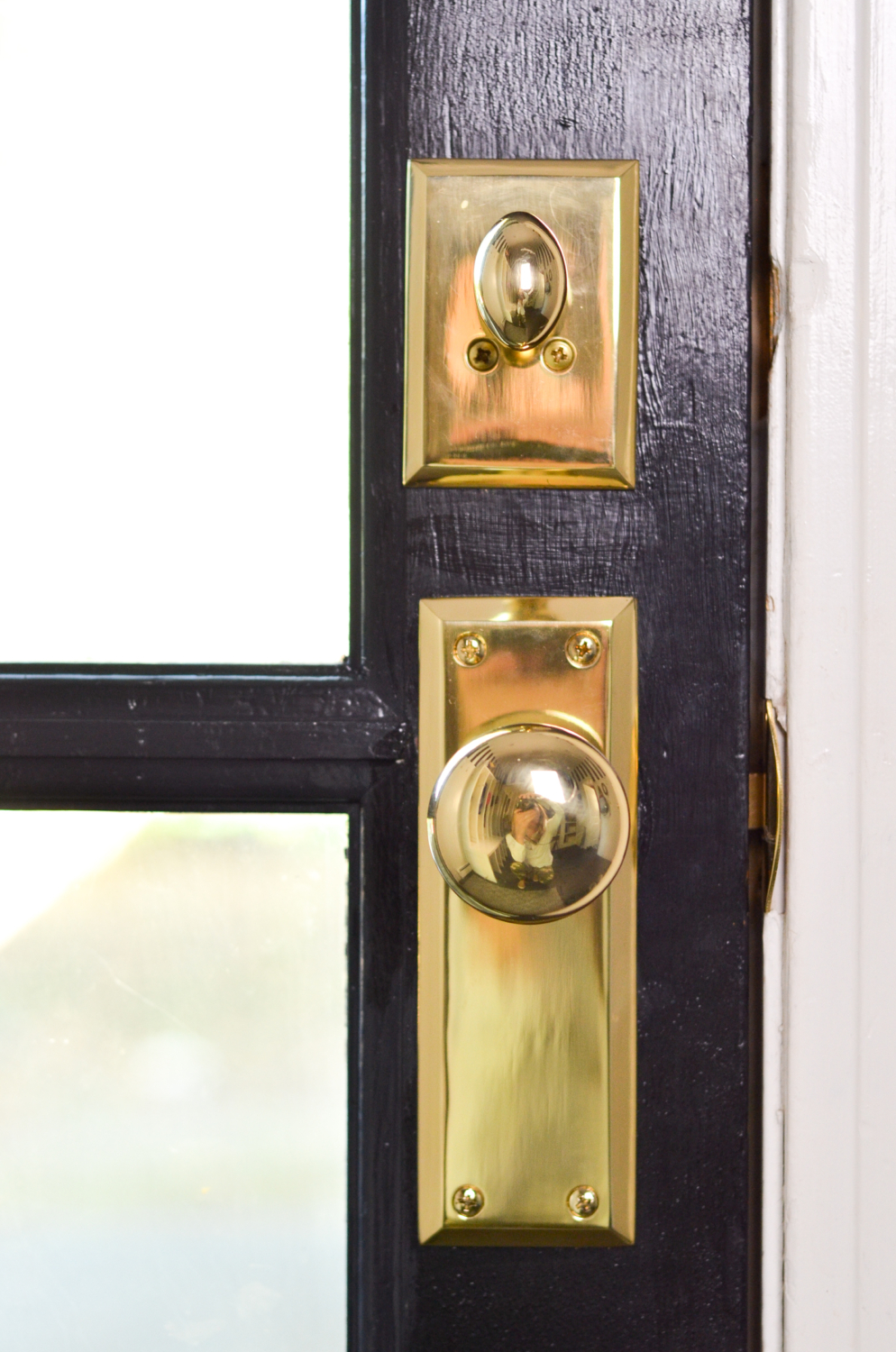 I decided on the New York series, which features sleek, simple backplates and is a great fit with the classic style of my house. The specific style here is a passage set with New York plate and New York knob in polished brass. The deadbolt is a New York single cylinder deadbolt in polished brass.
Just look at how boring the doorknob situation was here before…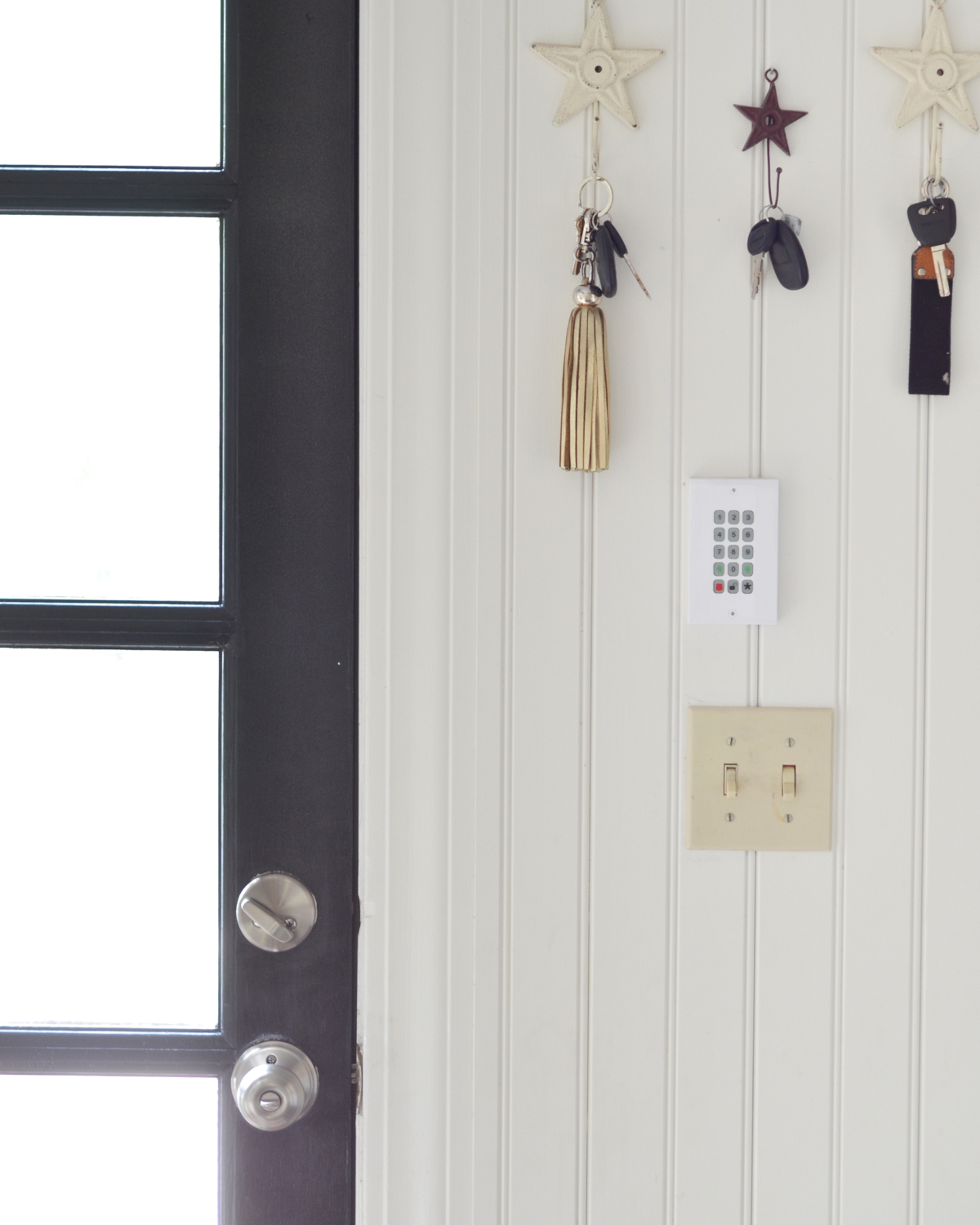 But NOW…va va va VOOM!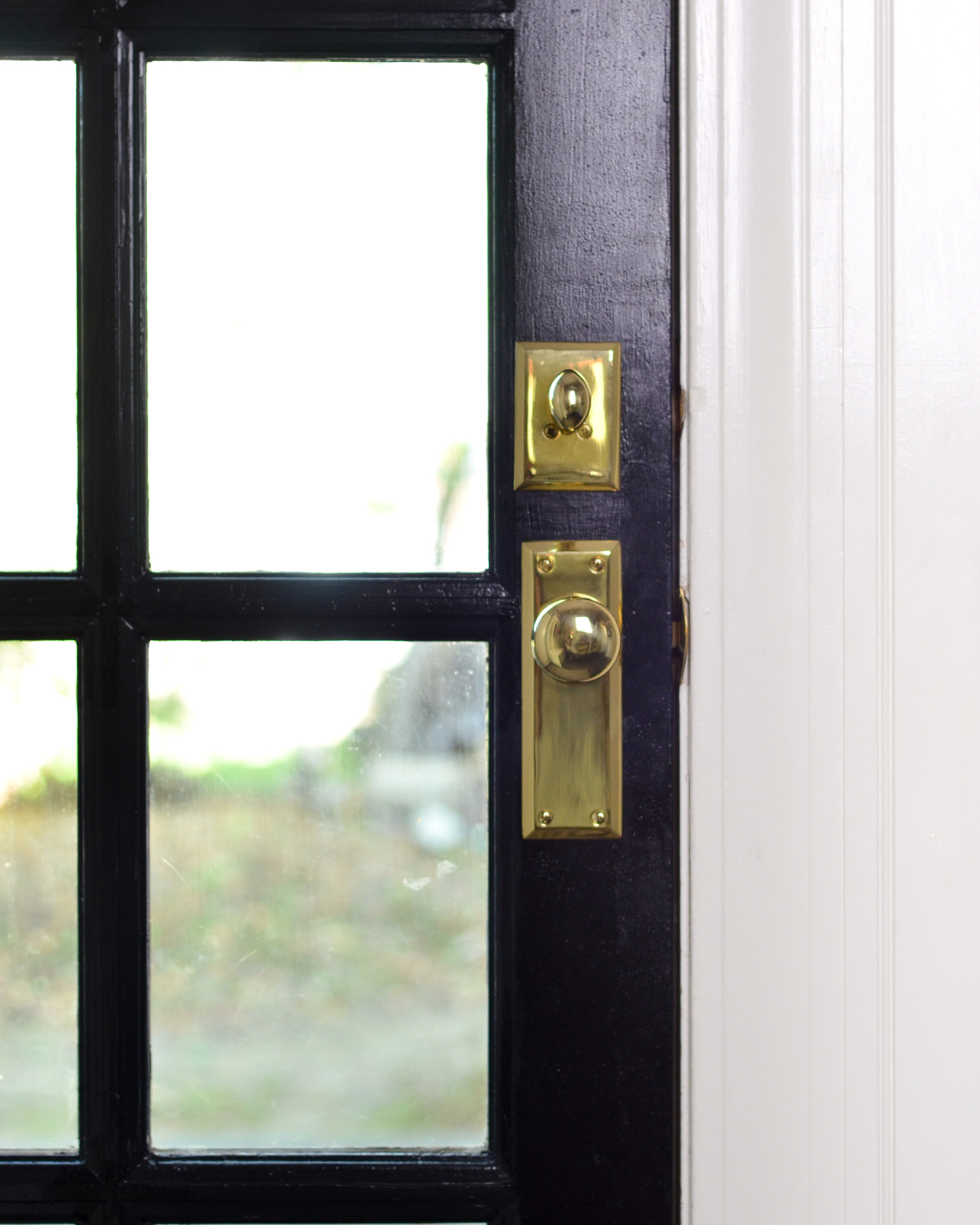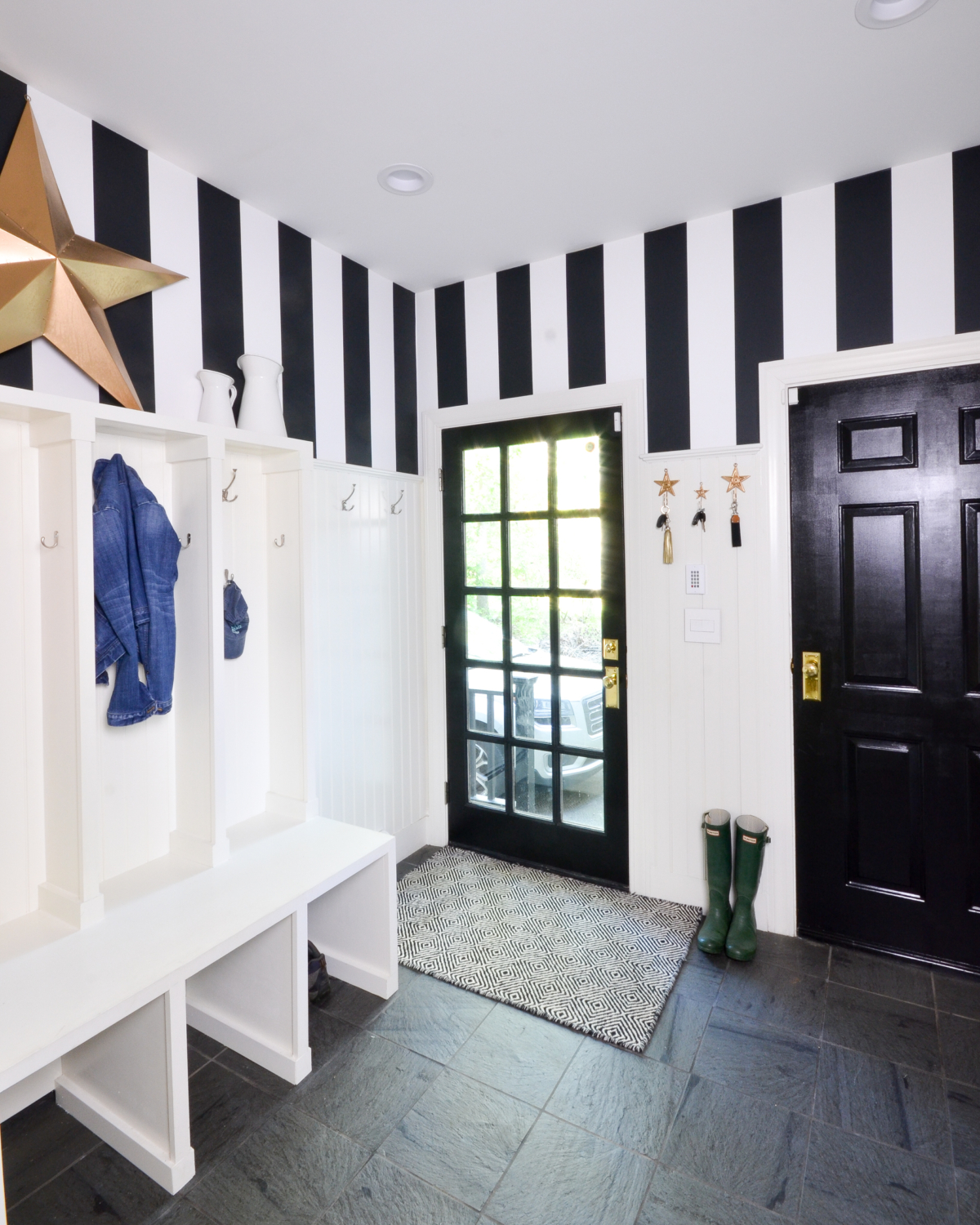 While I was looking at brass doorknobs for the mudroom I couldn't help but notice Nostalgic Warehouse's line of entry handlesets too. The handleset on my front door was really beautiful but pretty beat up and I kept coming back to the New York C Grip Handleset soooooo…you guessed it…the front door got a little jewelry update too.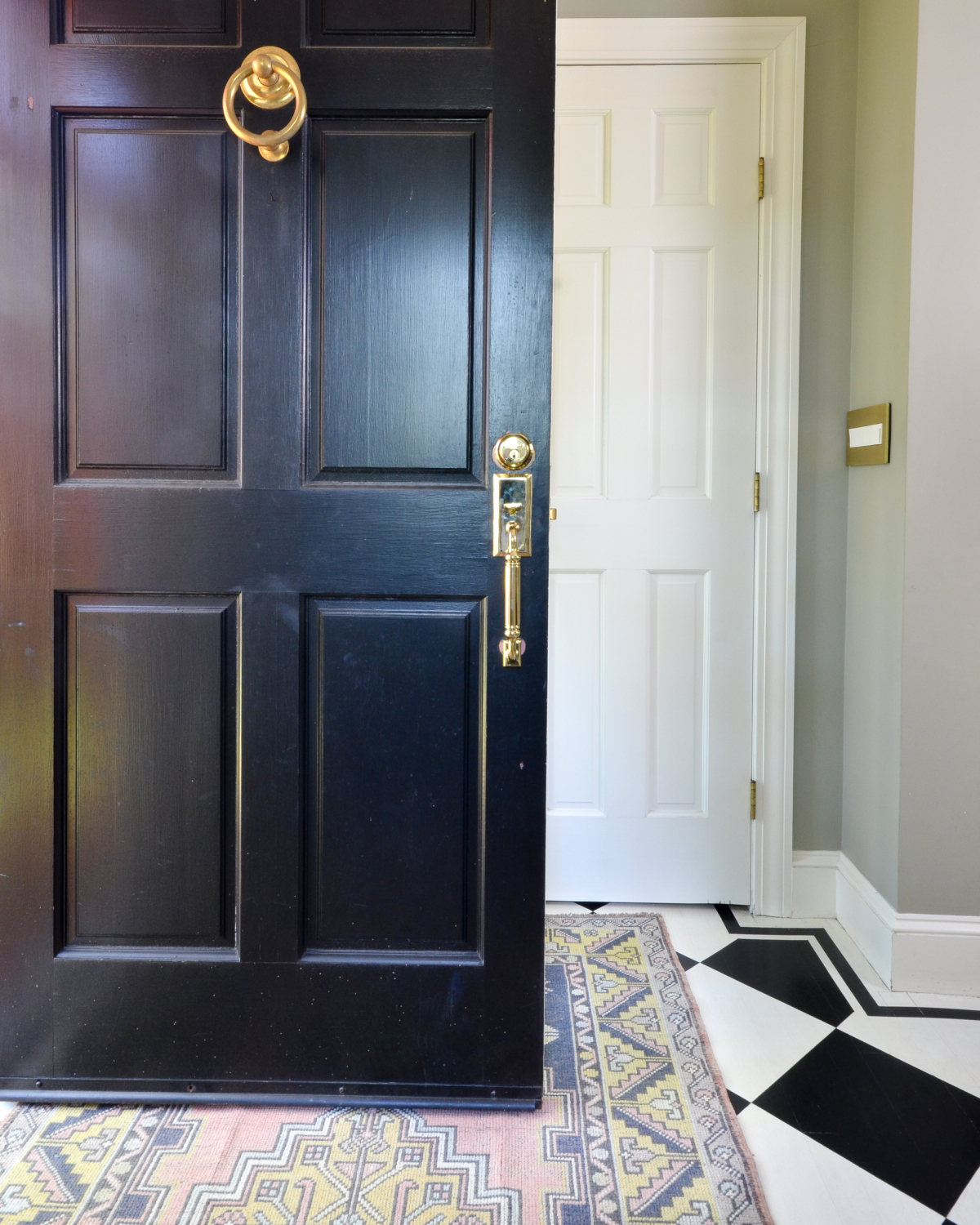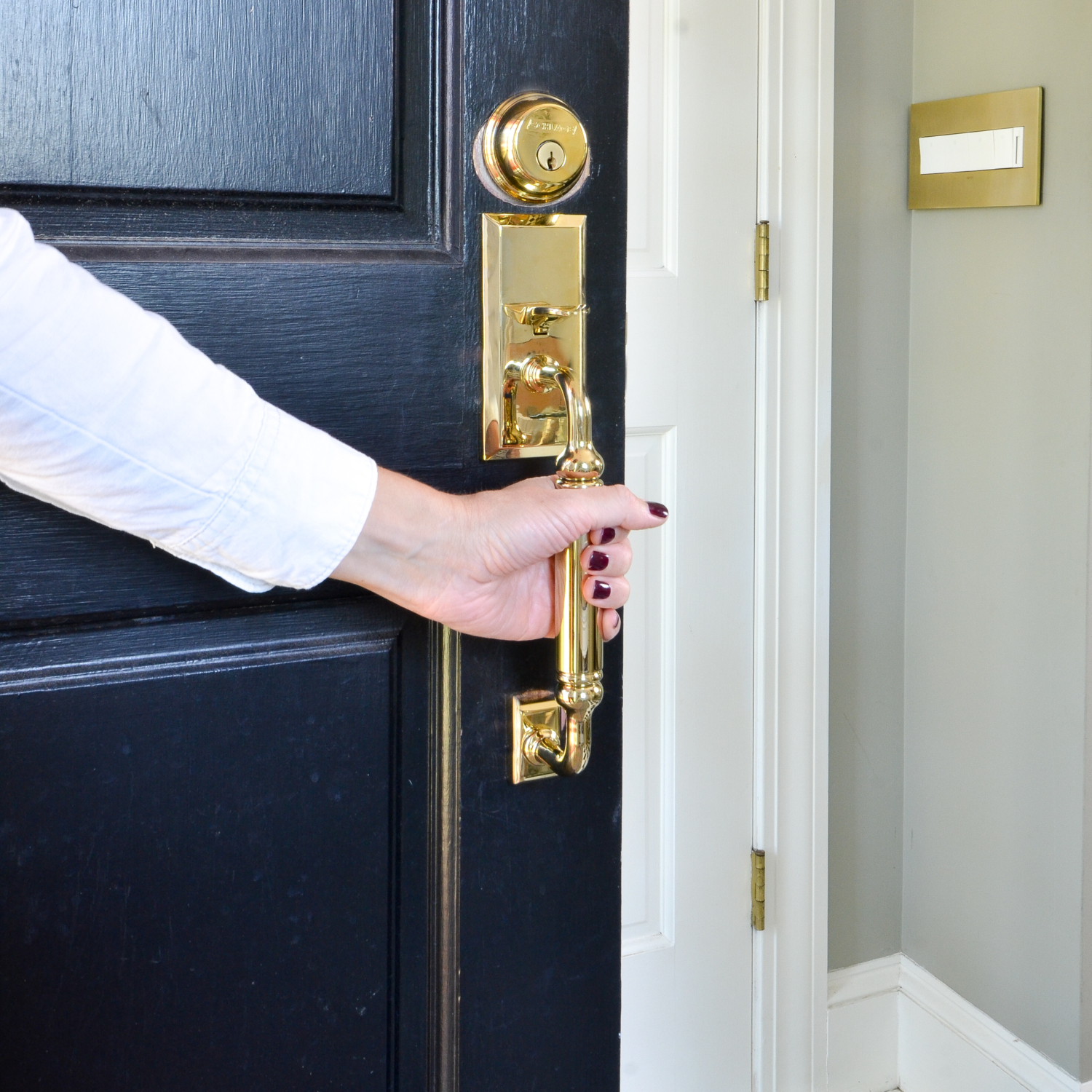 You may notice that I wasn't actually able to use the New York deadbolt that comes with the handleset – the holes that were already drilled in my door were too close together for the handleset and dealbolt plates to sit next to each other so I had to use a round deadbolt. I think eventually we'll update our garage and front doors so I'm holding on to the New York deadbolt in hopes that I can use it with the handleset someday.
Here's the view from inside.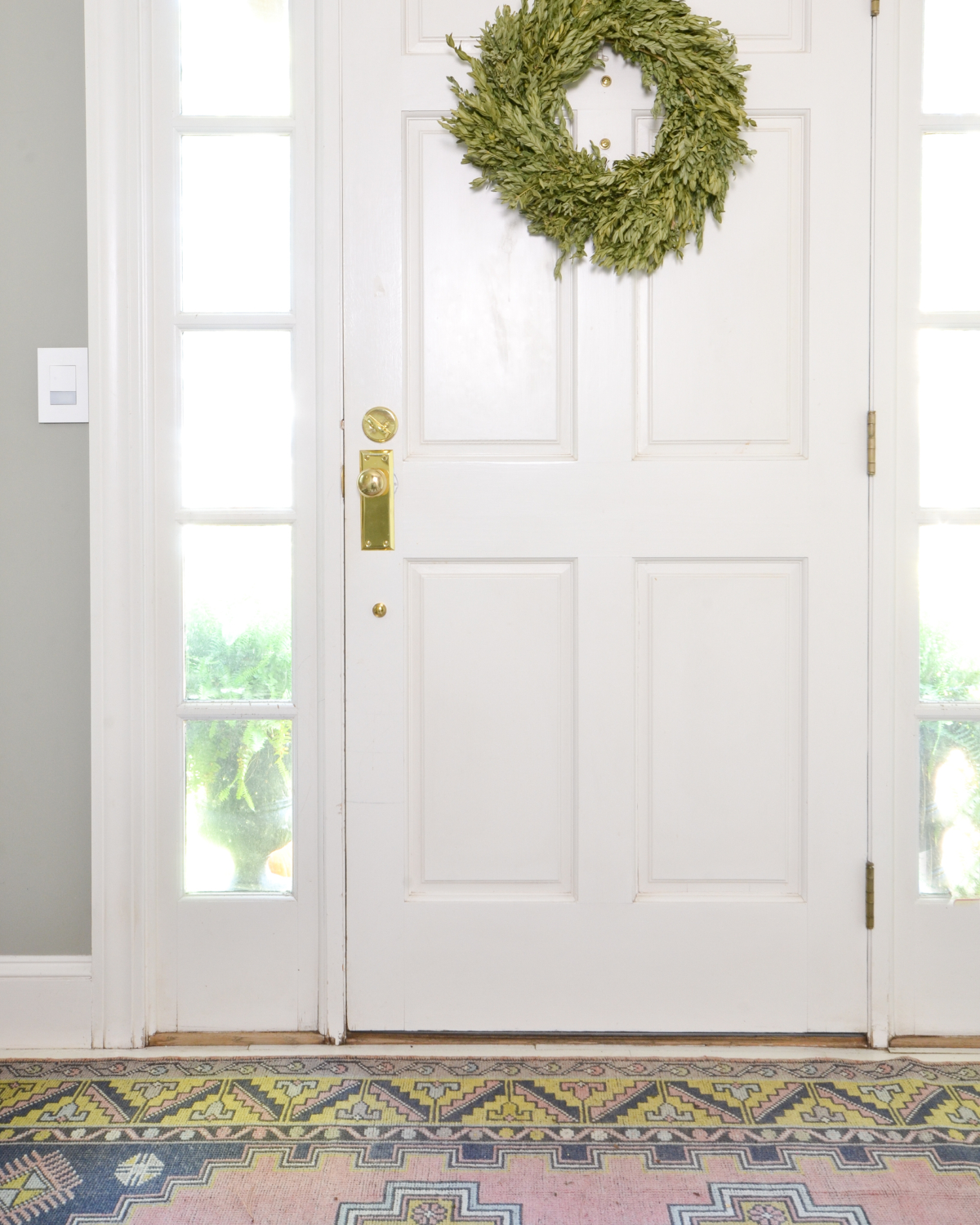 Much like I couldn't get the brass doorknob idea out of my head against the black doors, now I can't get the idea of painting the interior of my front door grey. I just think the brass would look so pretty sitting against a soft, taupey grey, and the trim around the door is in serious need of a touch up coat anyway. Pretty sure that's all going to happen, but I need to focus on finishing up a few other projects first!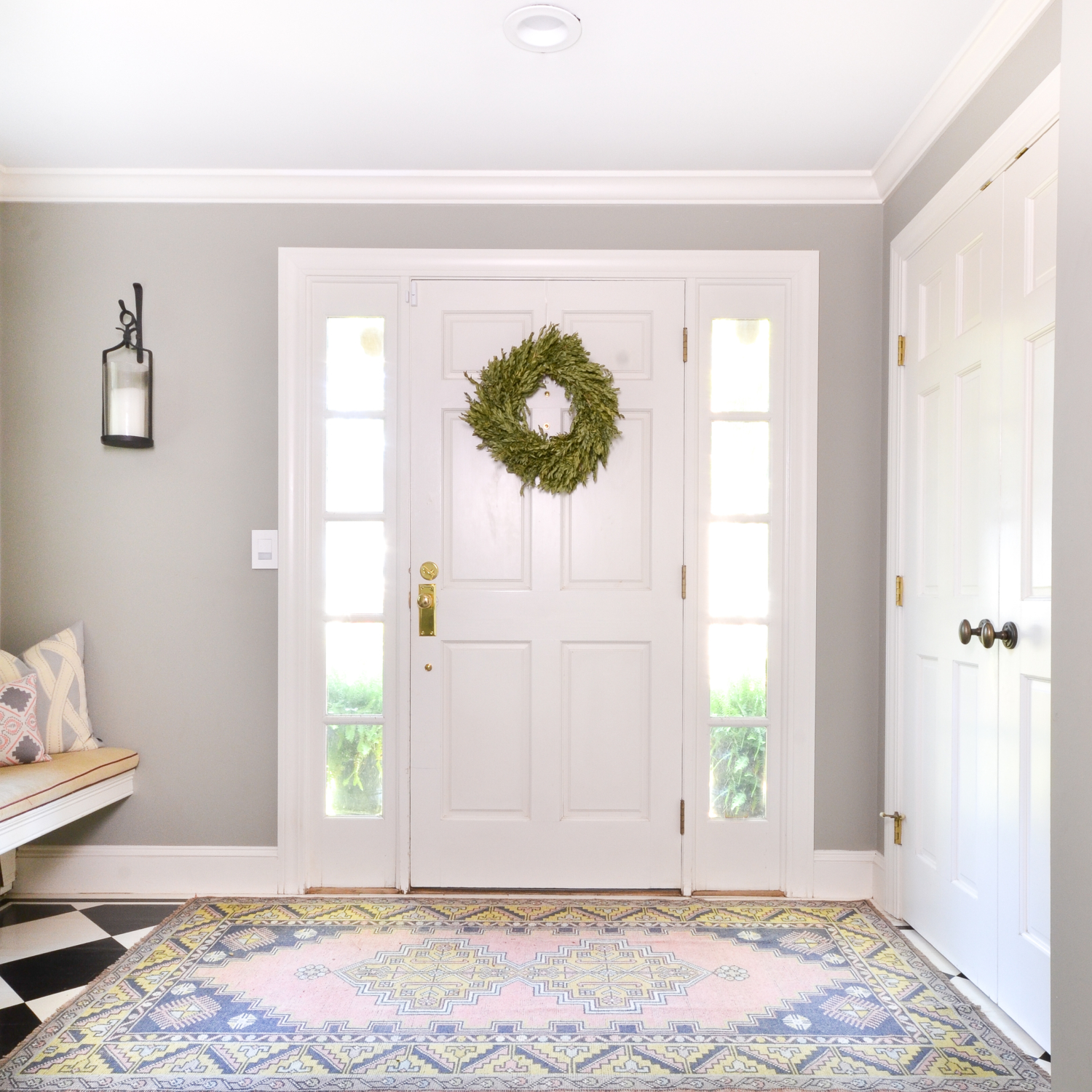 I just added the new (well, vintage, but new to me) rug a couple weeks ago and LOVE the soft touch it adds to my entryway. I was craving something a little more subtle here. I bought it from this vintage rug seller – their prices are excellent and they have tons of gorgeous options!
I really couldn't love my new brass doorknobs from Nostagic Warehouse any more than I do. They're just what I'd been hoping to find – striking and substantial but still simple and classic. All of the backplates are customizable with different knobs so chances are they have a set that would suit your home. I highly recommend you check them out if any doors in your house need a little love in the doorknob department. It's a small detail but has tremendous potential for impact since everyone comes in and out of the doors in your house!
Nostalgic Warehouse sent me the doorknob sets featured here but all thoughts and opinions shared are sincere and my own.