Just popping in today to give you an update on the basement project as I finish out week 2. There's a lot more sawdust and general stuff littered around the space right now and I've been repeating to myself  "It has to get worse before it gets better." So while it may not look drastically different than last week, I've made some good progress. Click HERE to see where things stood last week and for a little more information about this project. And here's where my to-do list stands as of this week, with newly completed tasks shown in red.
Assemble shelving
Trim shelving to become built-ins
Choose furniture
Choose artwork
Choose pillows and accessories
Choose paint colors
Paint walls
Purchase and hang TV
Install baseboard and wainscoting
Trim poles to look like columns
Caulk seams
Install cabinet hardware
Paint woodwork
Hang barn door
Replace recessed lights with LEDs
Stage furniture and accessories
Here are a few photos too, so you can see some of the progress I made this past week. This first one shows the view toward the TV from last week.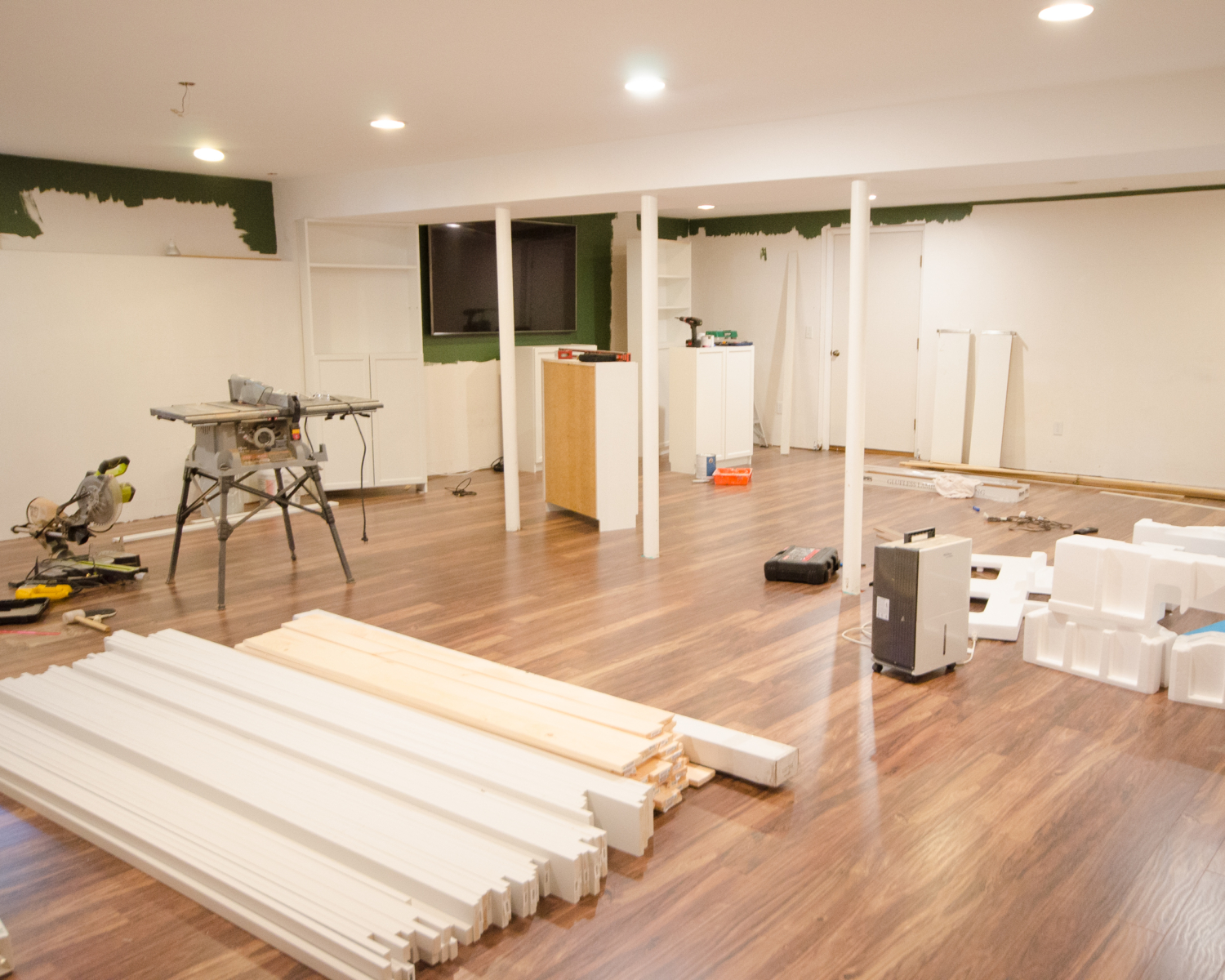 And here's that same view this week.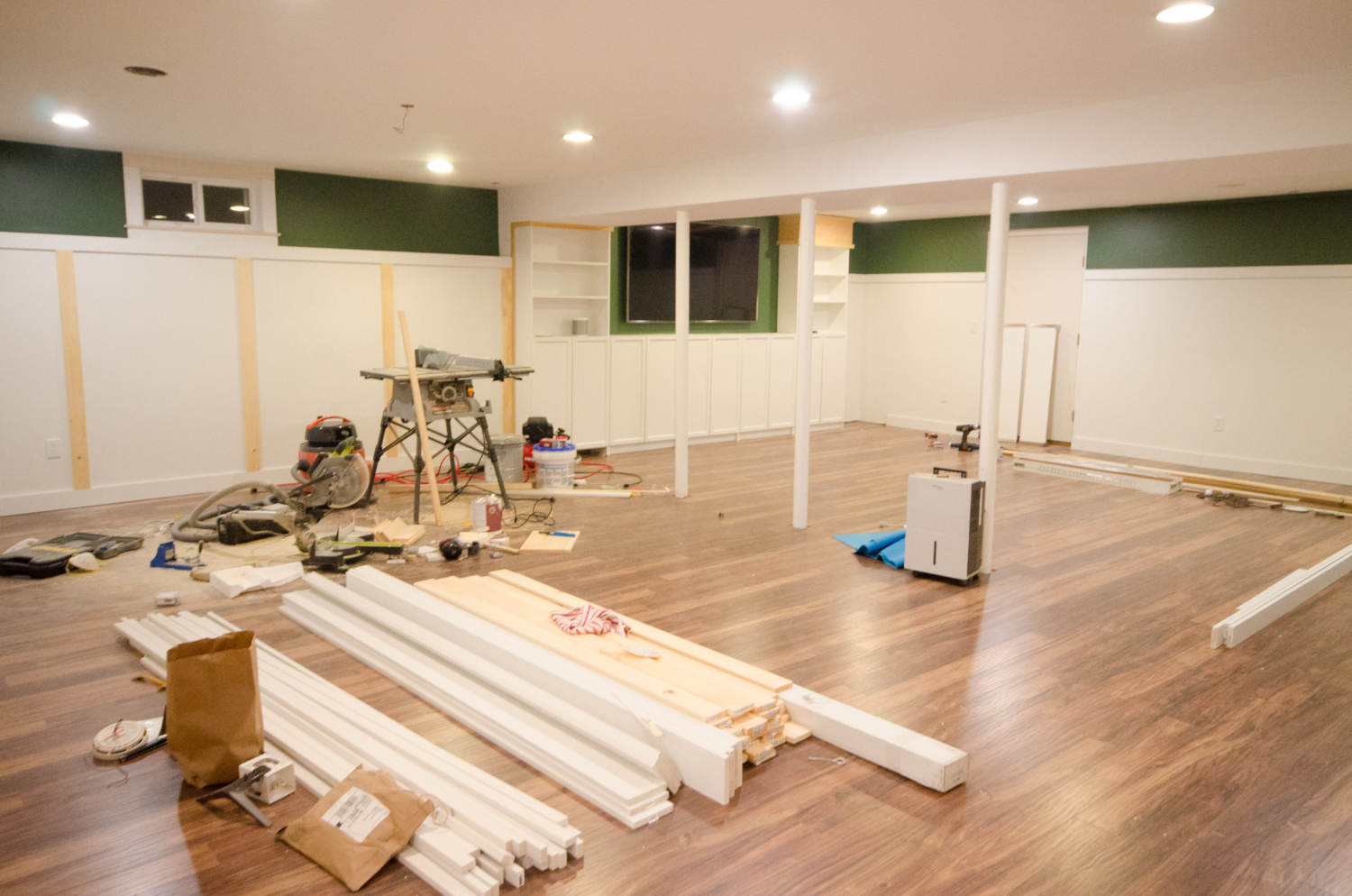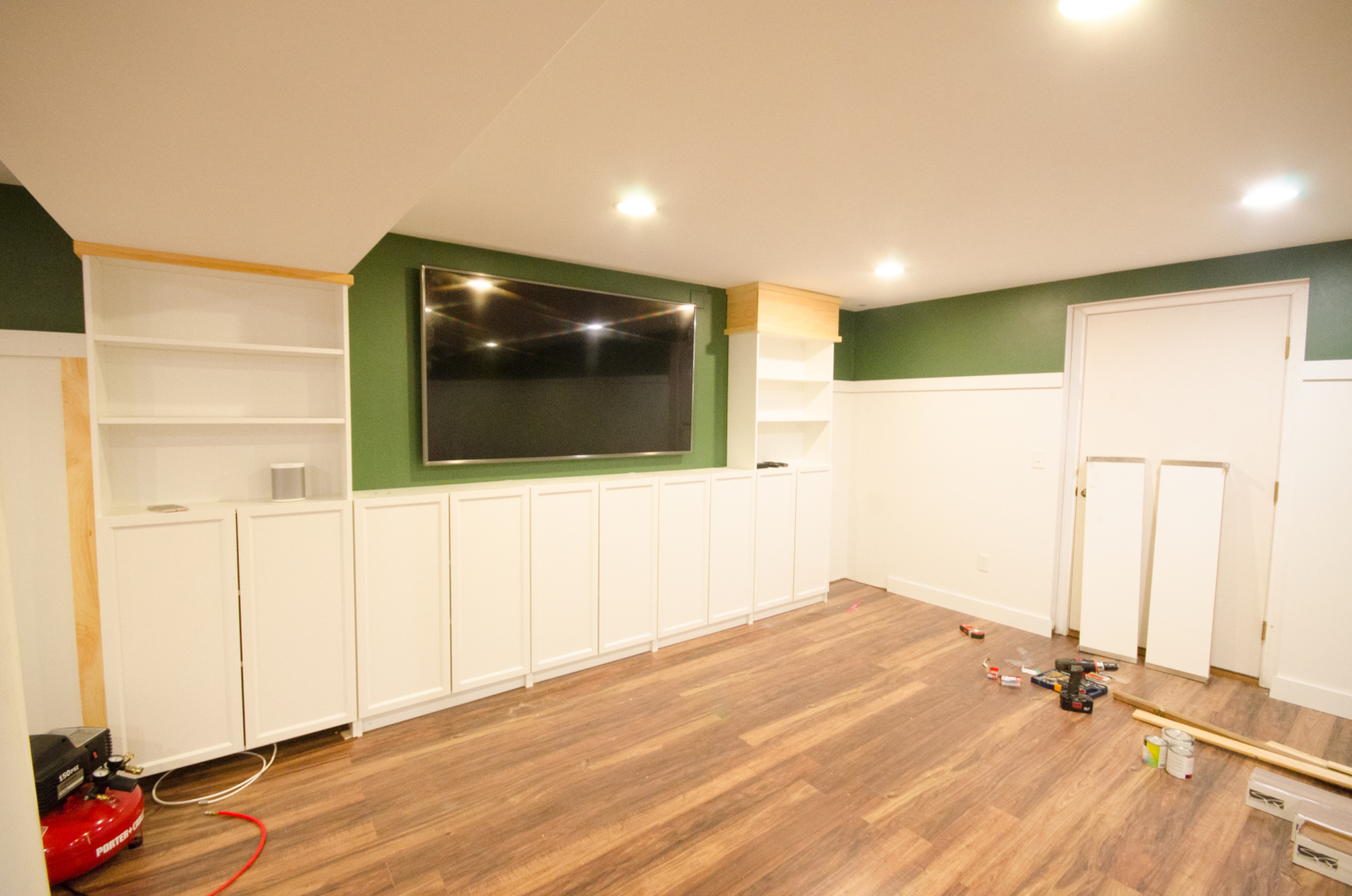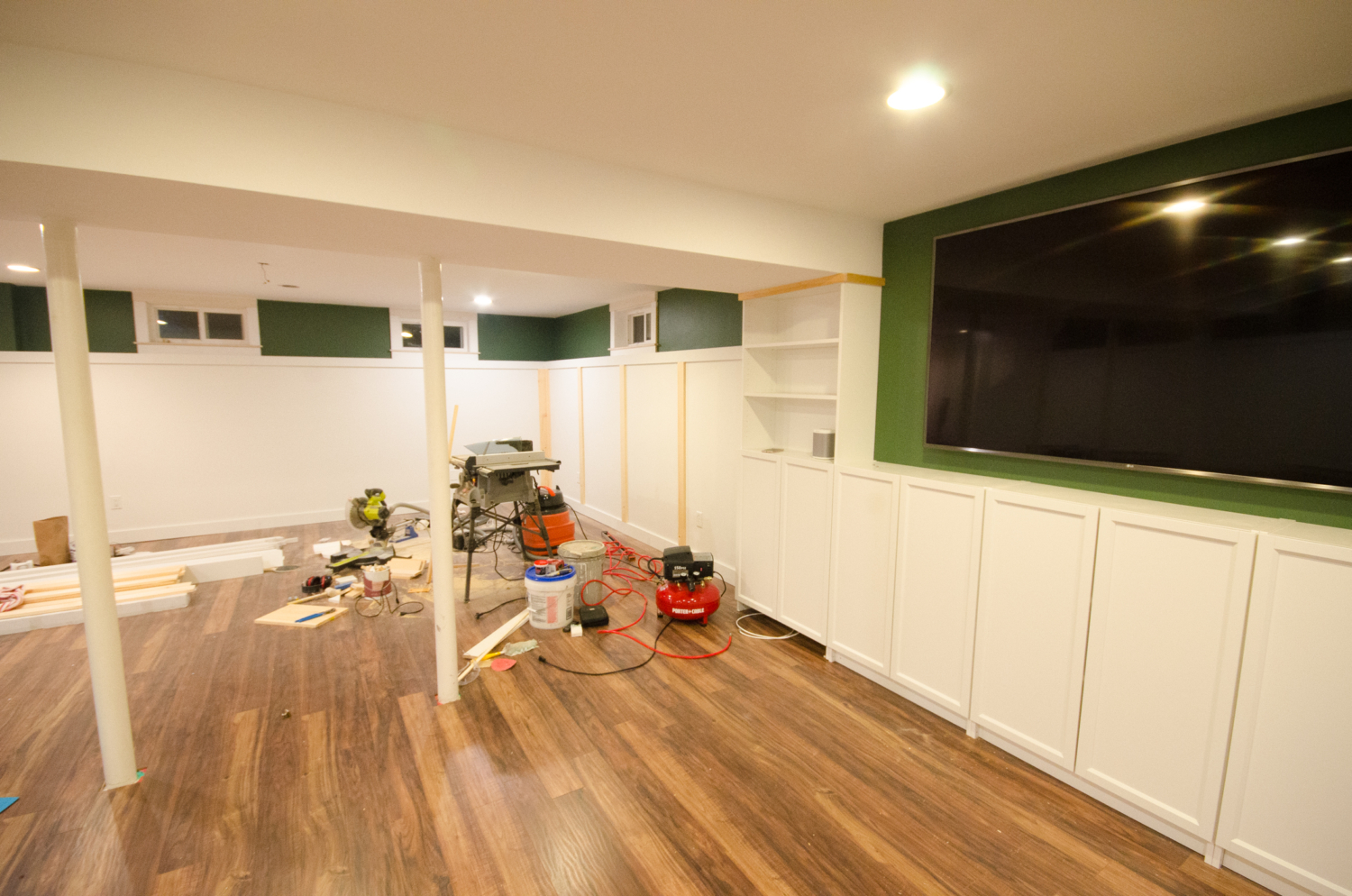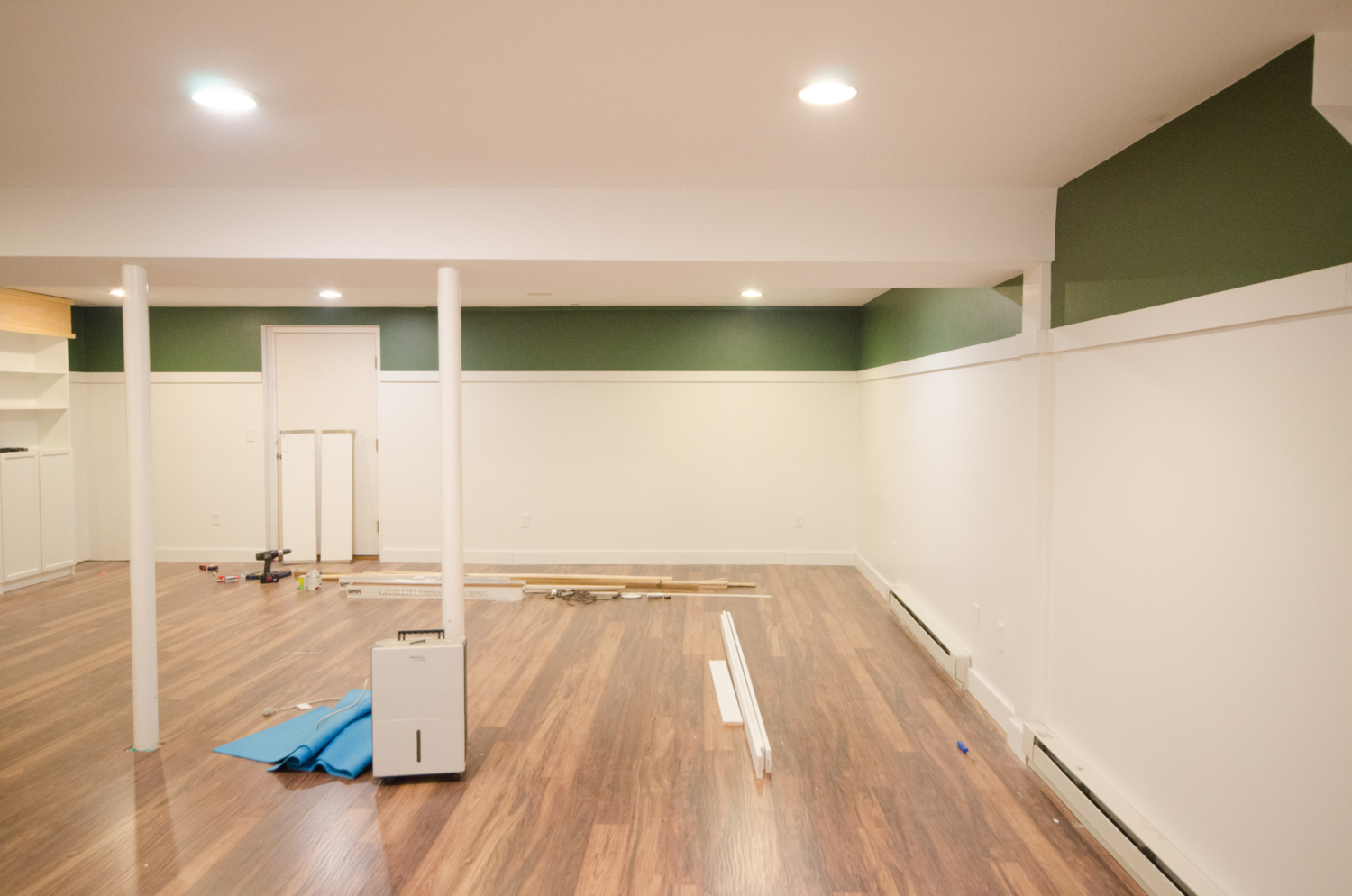 I have the wainscoting close to finished and then will start on a caulking marathon – one of my least favorite parts of any project but so necessary for a clean finished look! I think I'll have the columns trimmed out and possibly have the woodwork painted by next week. But I don't always get as much done as I think I will so we'll see next week where I stand!