I've been a busy little shopper lately, sniffing out deals and adding a few things to my wardrobe for fall. Here are my favorite picks from September for easy, cozy, affordable style.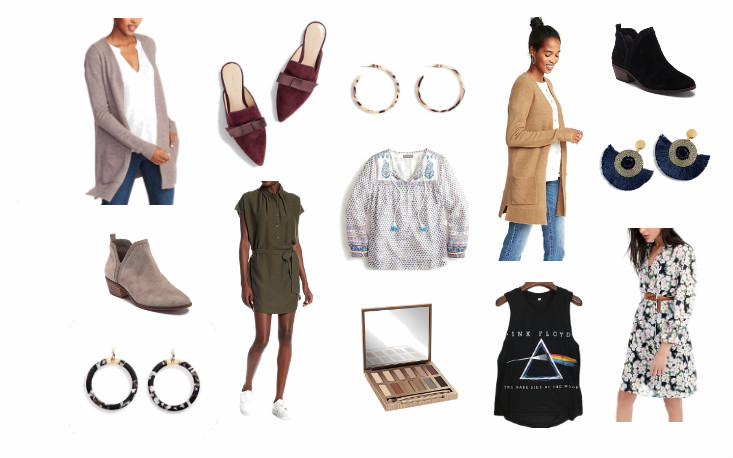 L–R: Cardigan sweater | Burgundy slides | Tortoiseshell hoop earrings | Cardigan sweater | Black suede booties | Taupe suede booties | Waist tie shirt dress | Cotton peasant shirt | Fan earrings | Black tortoiseshell earrings | Eyeshadow palette | Pink Floyd workout tank | Floral dress

I bought last year's version of this sweater in pale grey and wore it so much it was almost a joke. Like, every single day. It's crazy soft and warm and the price really can't be beat. You can bet I snapped this up again, this year in both a dusty violet and a camel color, but it comes in five colors total!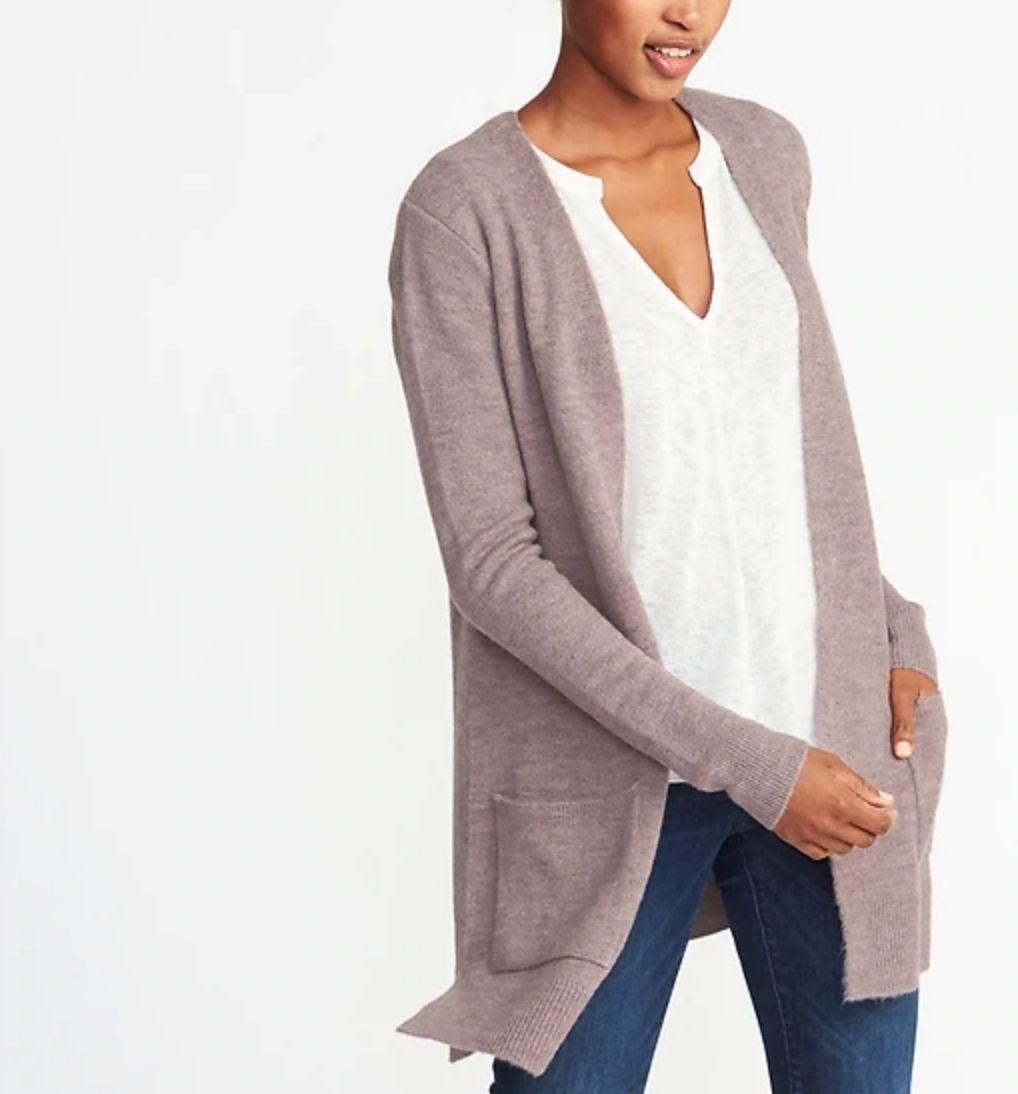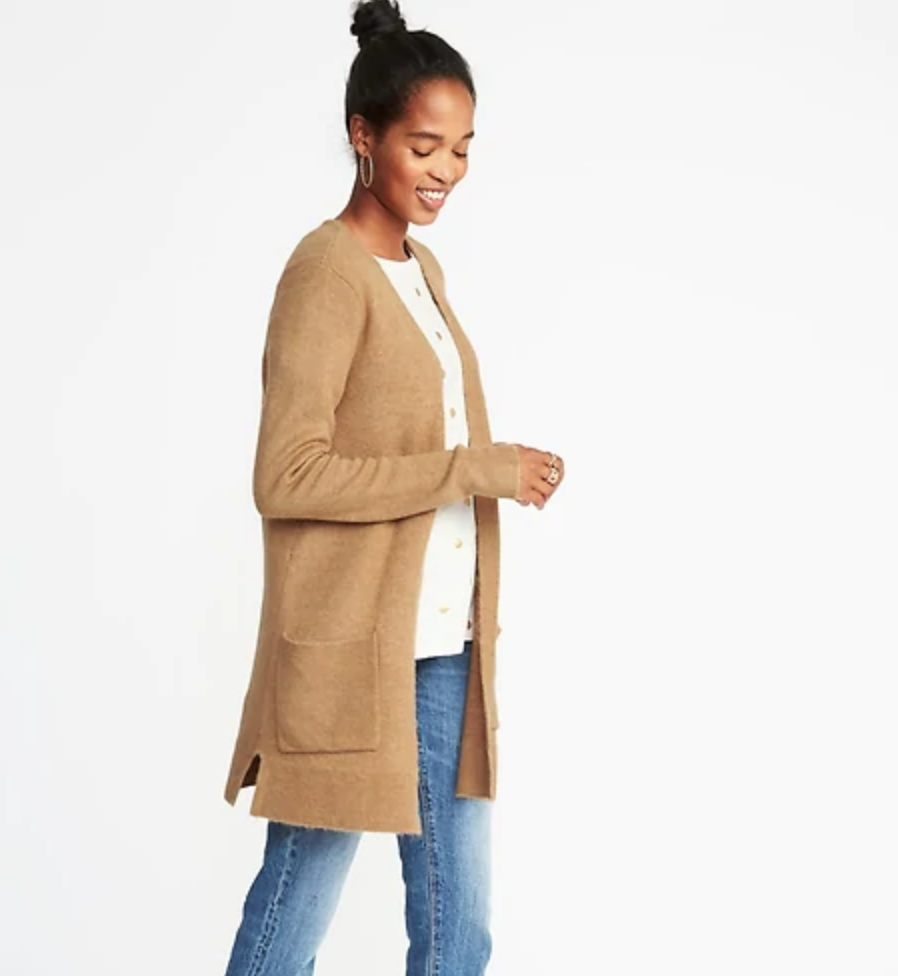 This is another style I loved so much last year that I couldn't resist this year's version! Last year I tried a pair of suede slide mules for the first time and wore them so much. They're dressy enough to wear out when you still want to be comfortable and casual enough to wear to school pickup and not feel overdressed. I love them as transitional shoes for fall when you might not be totally ready for boots yet and again in spring when it's not quite sandal season. I wear them around the house a lot too, almost like a fancy slipper!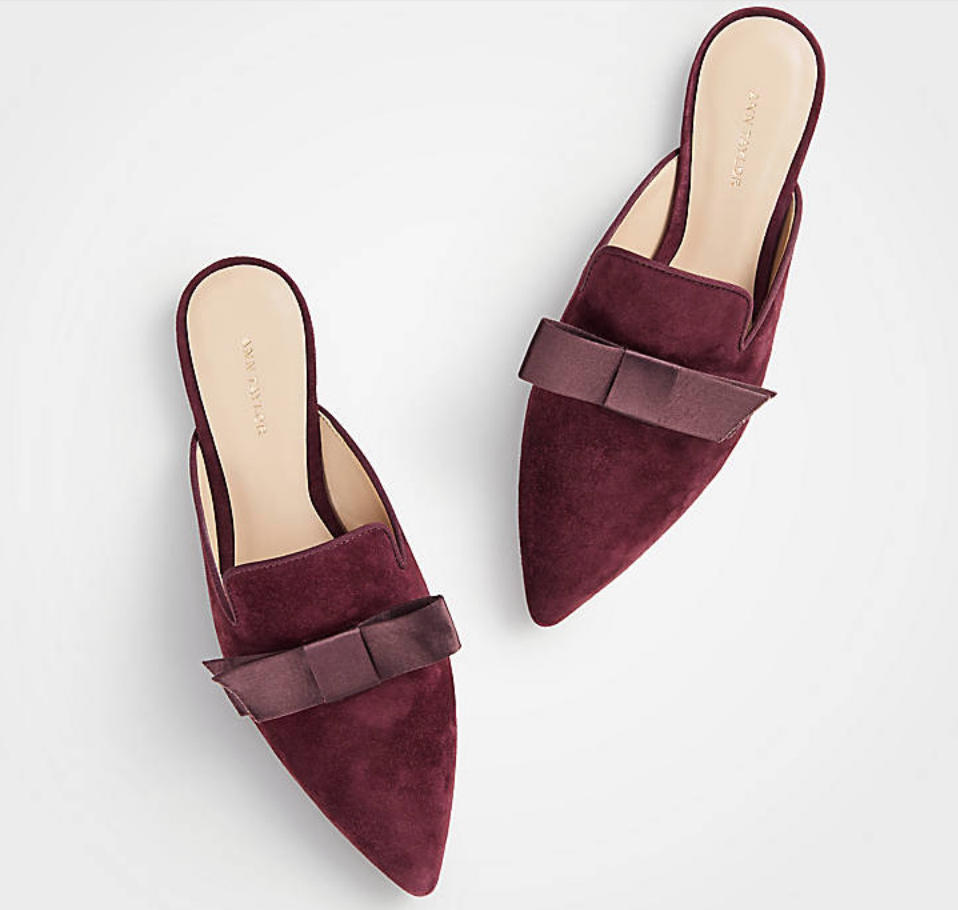 Gah, I'm so obsessed wit these hoops! They're a classic oversized hoop style but the tortoiseshell is a little unexpected departure from your usual gold or silver.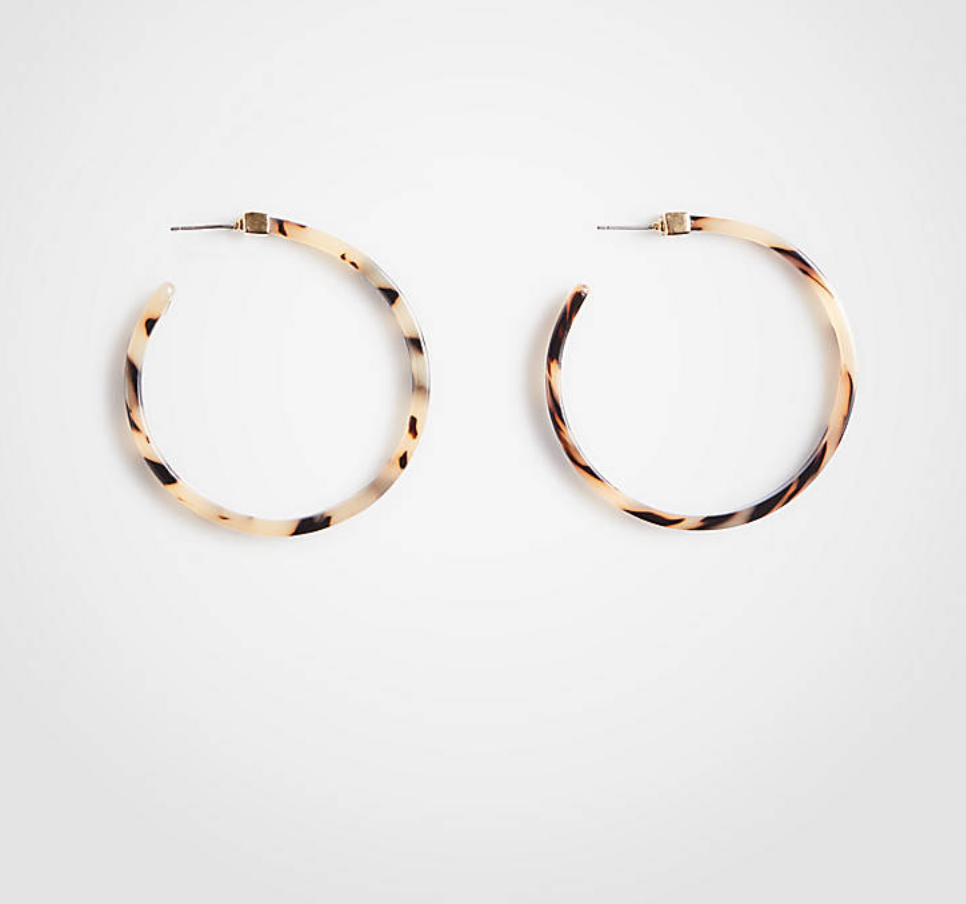 I bought a pair of split shaft suede booties last year in a taupe-y color and wore them excessively. The exact ones I have are no longer available but these are very similar. I loved my taupe ones so much I bought the black this year. They're a simple, classic bootie that work with jeans as well as skirts and dresses. And the walkable heel had me at hello.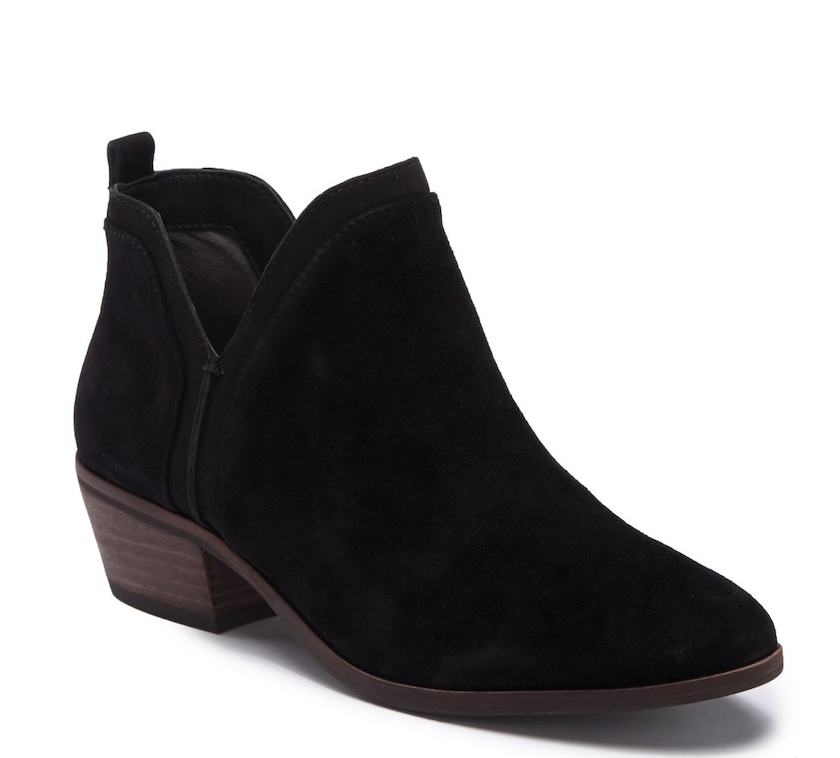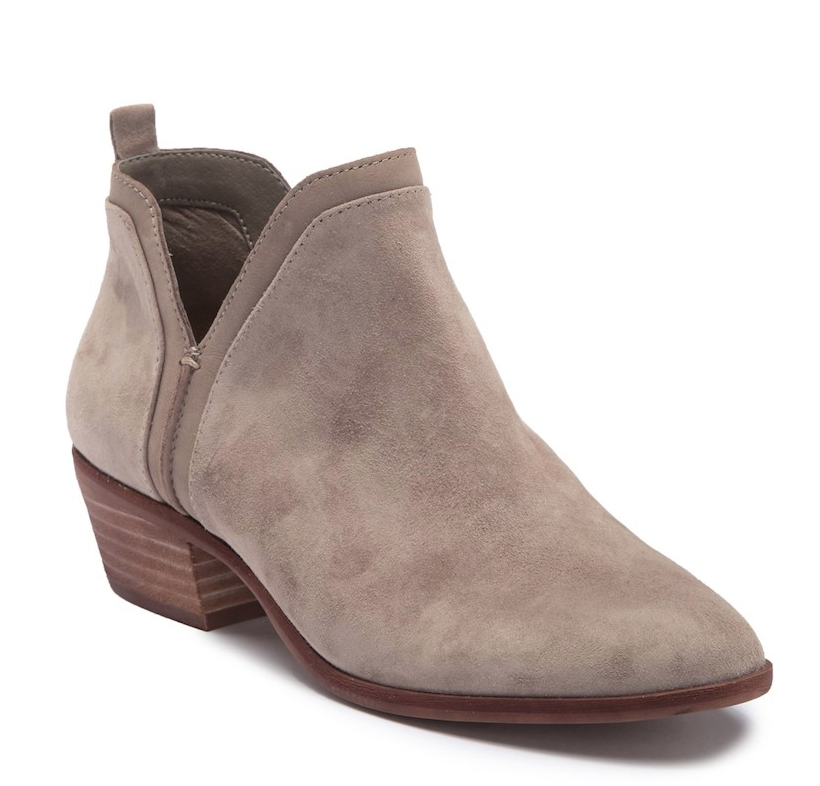 I bought this dress in green but it comes in black as well. Just an easy fall dress that can transition into later fall and winter with tights and a sweater. I love dresses like this that dress both up and down with ease. I did find the waist loops low for me so wound up snipping them off and just tying the belt where I wanted it. I'll probably belt this with a regular belt sometimes too. I even like it unbelted as an easy shift style.

I'd been watching this shirt for a while – I have such a soft spot for prettily-patterned peasant shirts – and finally it went on major sale. There are still some sizes left so jump on this one quick if you like it!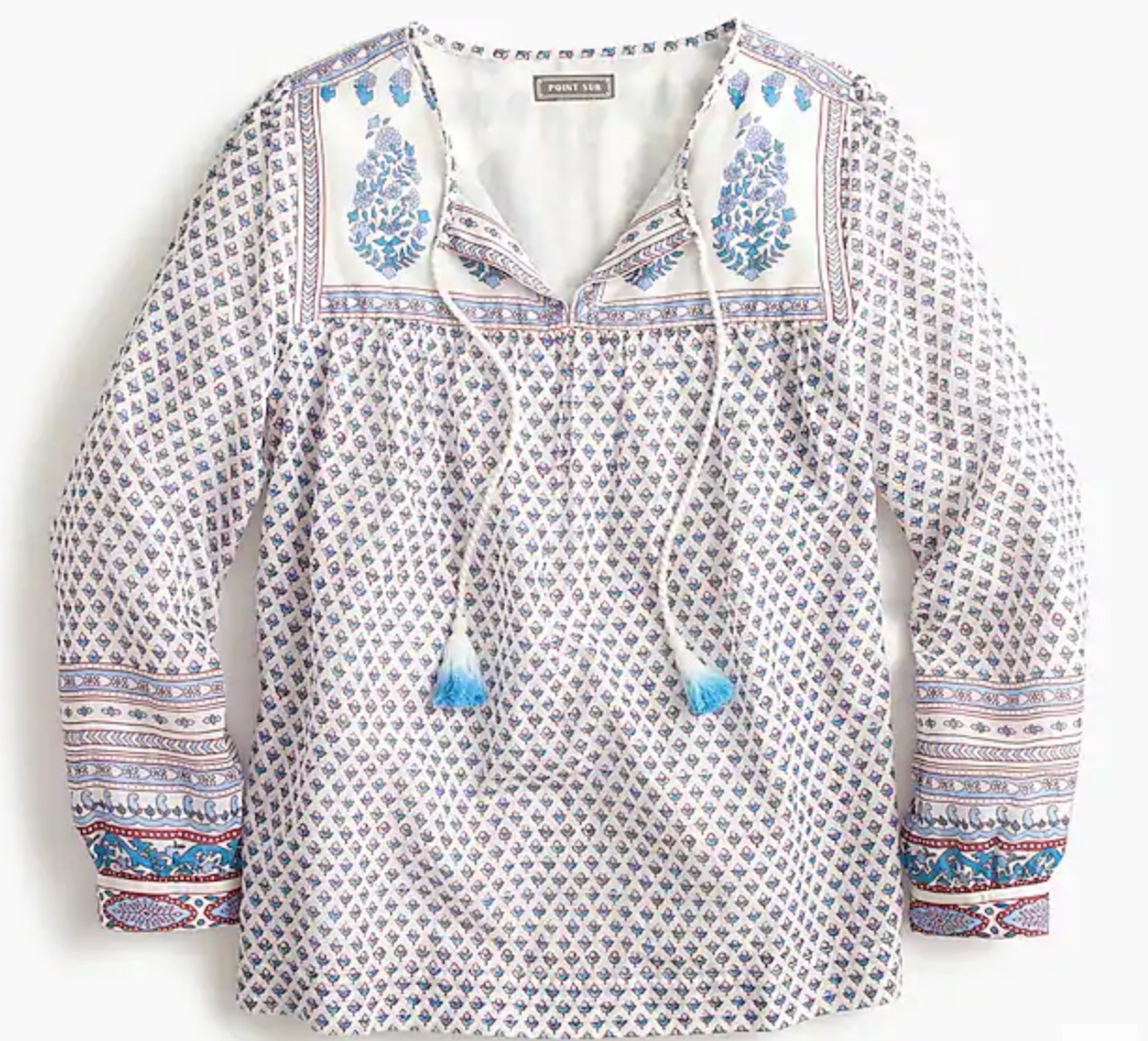 These earrings have been selling like hotcakes. They come in navy, burgundy, and pale pink. Such a fun statement piece for fall if you can get your hands on them! And if they're sold out, I find that checking back once in the morning, afternoon, and evening will often show restocks, but these go super fast too since there's usually only one available!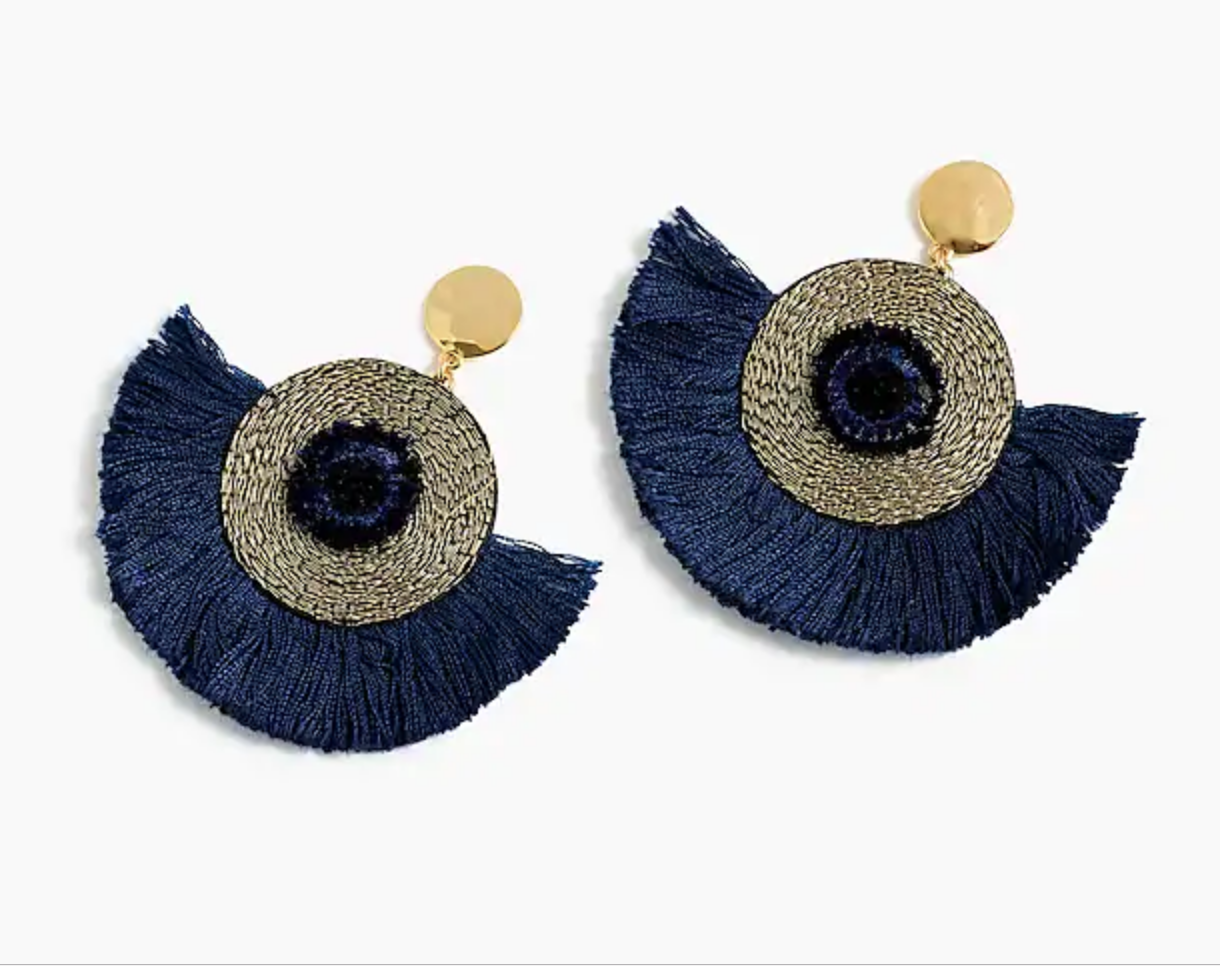 I guess I'm feeling the tortoiseshell this fall. I love this blacker, chunkier version for another easy hoop earring option.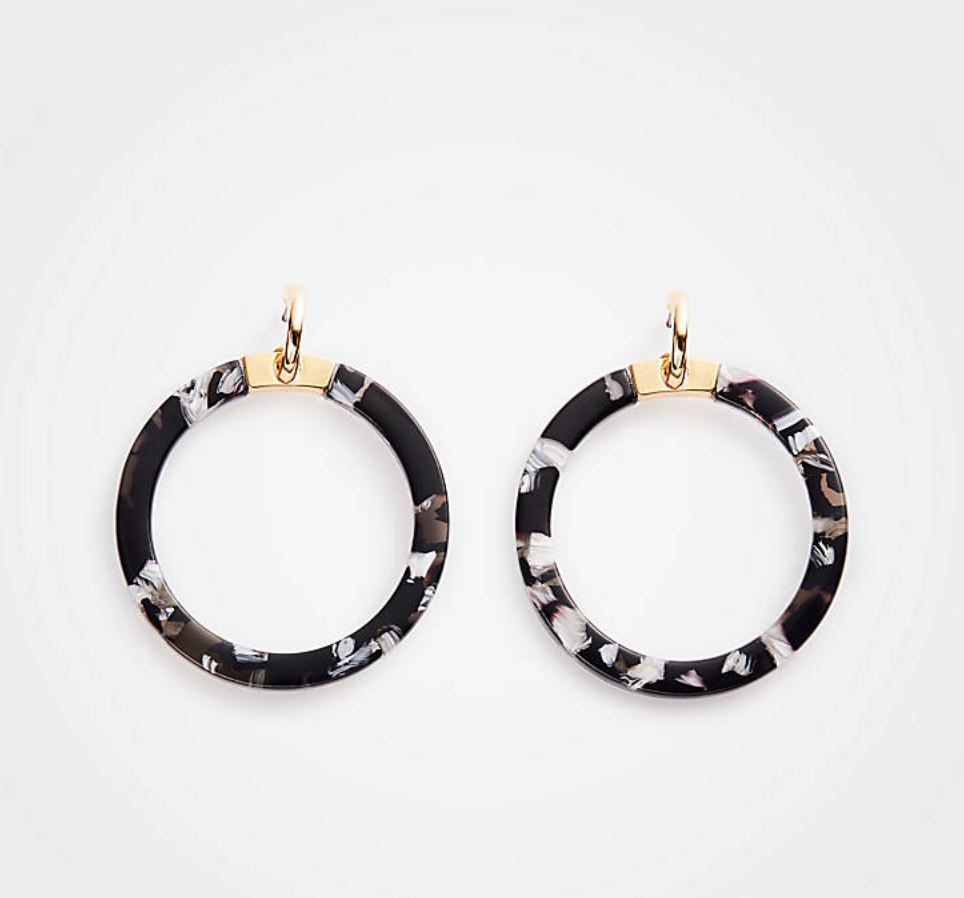 This was my first eyeshadow palette ever and I have used it almost every single day since I got it. The colors are so great and you get twelve different shades for the price of one single color where I usually buy my eyeshadows (MAC and Bobbi Brown). Amazing deal and the eyeshadow quality is top notch – they blend like a dream and are perfectly saturated.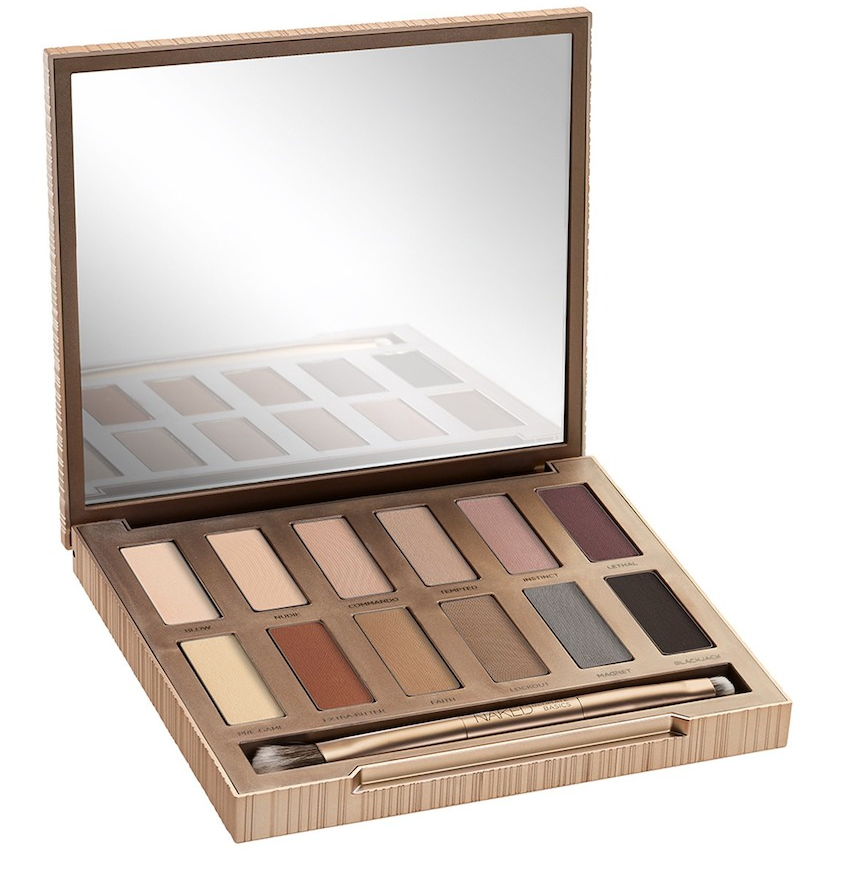 Ha, this a random one, huh? I treated myself to a few new workout tanks this fall and this one is by far my favorite – so thin and soft and comfortable and only FIFTEEN DOLLARS. And you would not believe the compliments I get on this shirt. Every time I wear it people stop me and say, "OMG I love your shirt." Maybe I should be wearing it other than just for working out, come to think of it…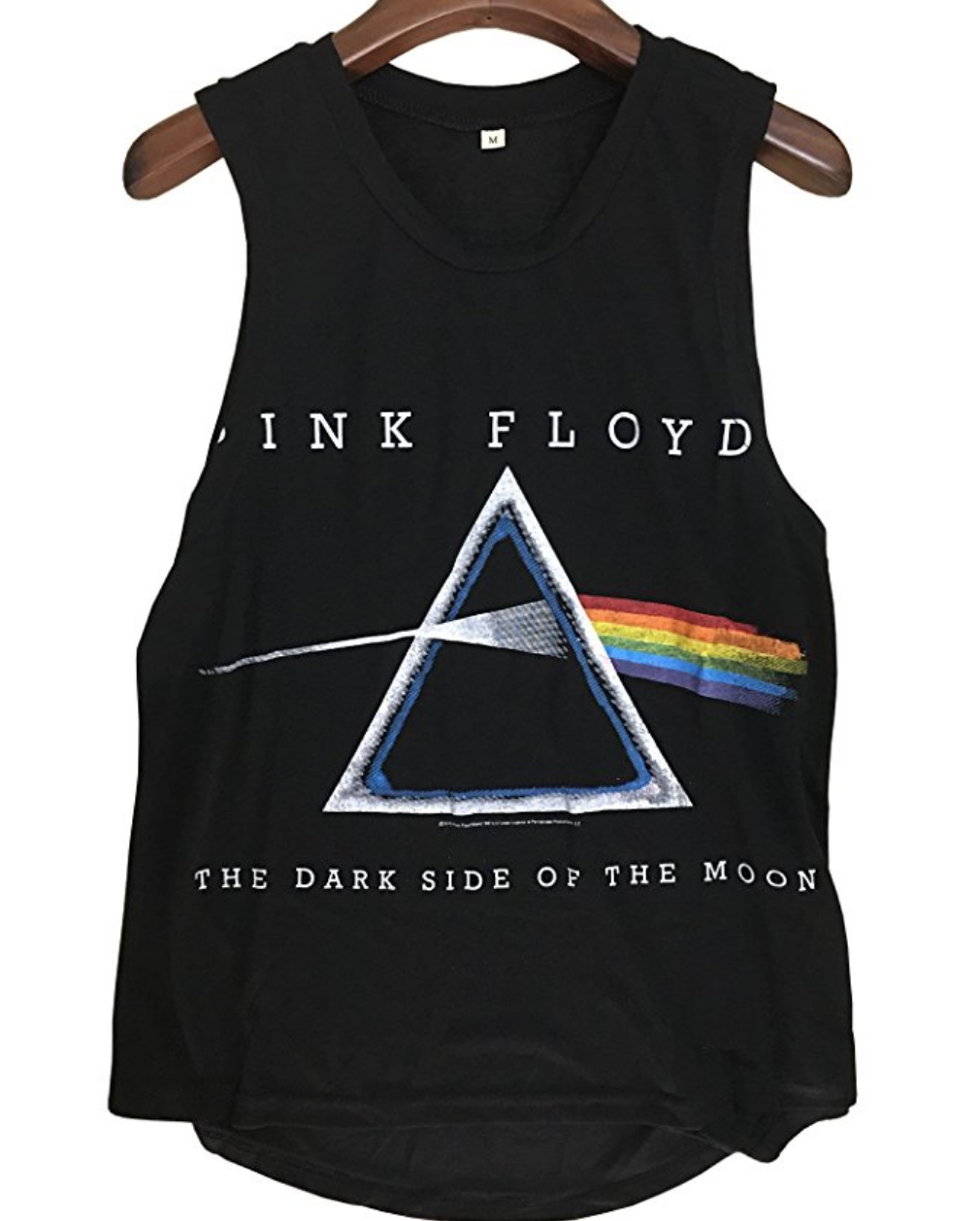 This dress is a steal at under $40 and I find I wear this style so, so much. Perfect for dressy-casual outings (luncheons, plays, holidays, etc.). With heels it would look dressy enough for dinner out and with boots and tights you could easily wear for daytime.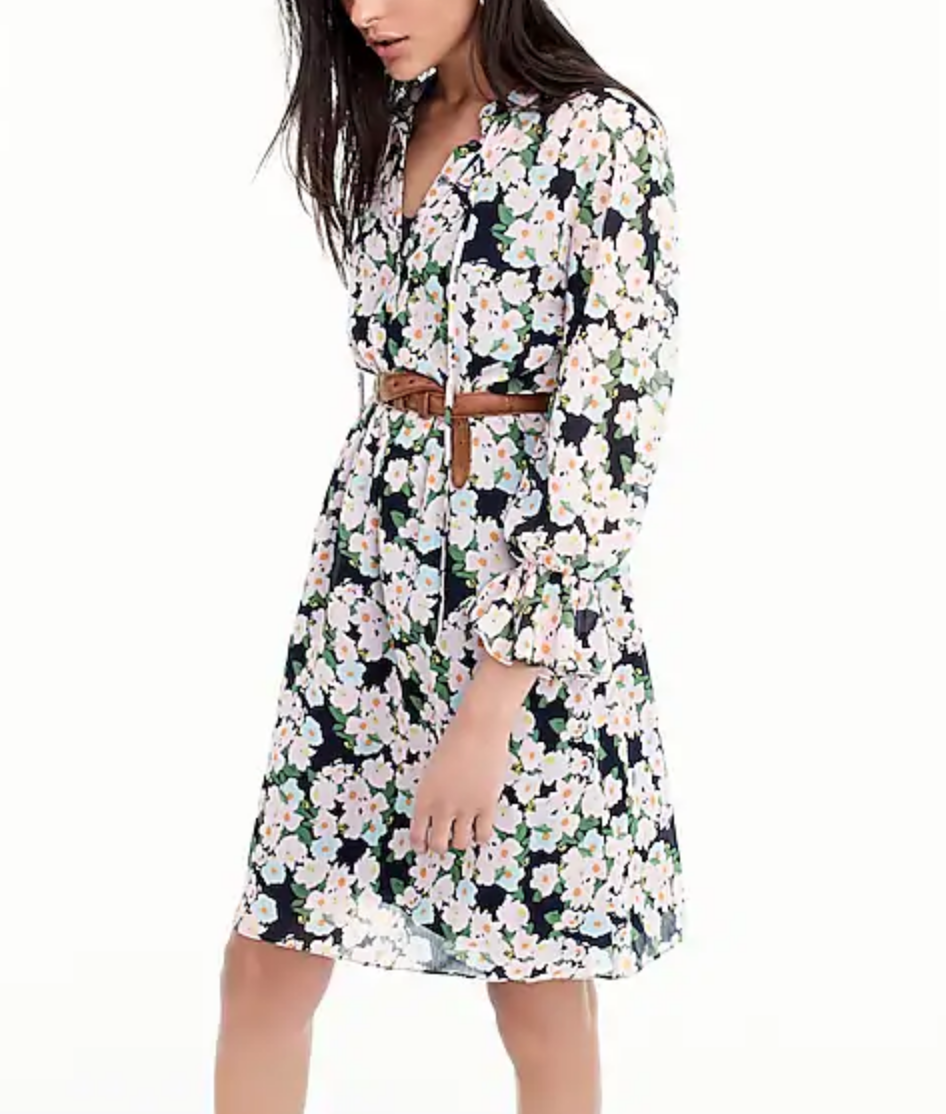 I hope you found something (or a couple somethings) you love!