I'm up to my old tricks around here, shuffling things around for a fresh feel. I've been this way for as long as I can remember. Probably because it's fall, I've been craving a softer color palette around the house and a few weekends ago as I was cleaning the kitchen I remembered this blush vintage rug I had in the attic. Don't get me wrong – I still love my bright pink kitchen rug. I even have a pair of them in my upstairs hallway.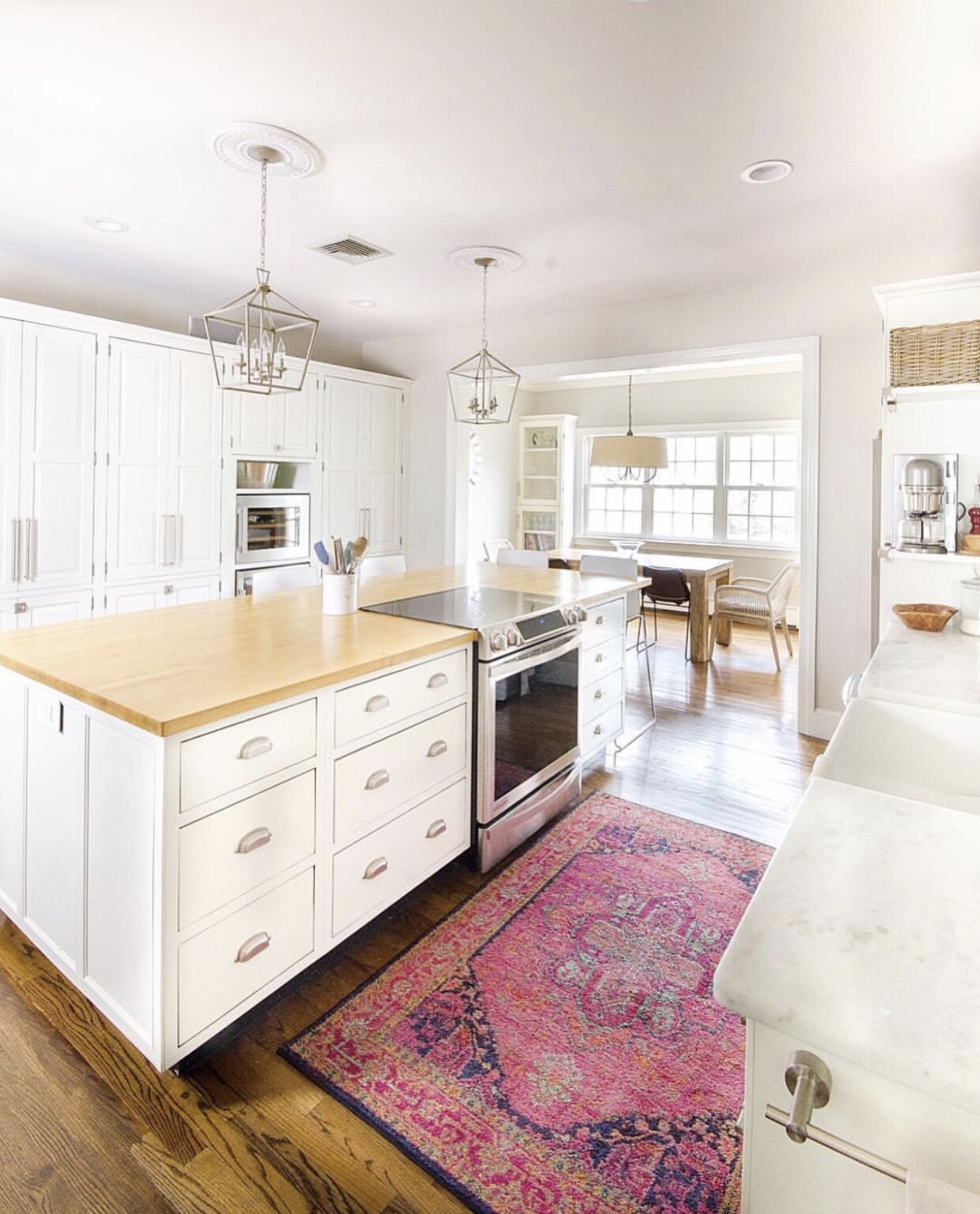 pink rug
But once I had that pretty blush vintage rug in my head, I couldn't stop picturing it here in the kitchen instead of the bright pink. I measured it and wouldn't you know it was exactly the right size for this space. So I rolled it out, and promptly fell in love.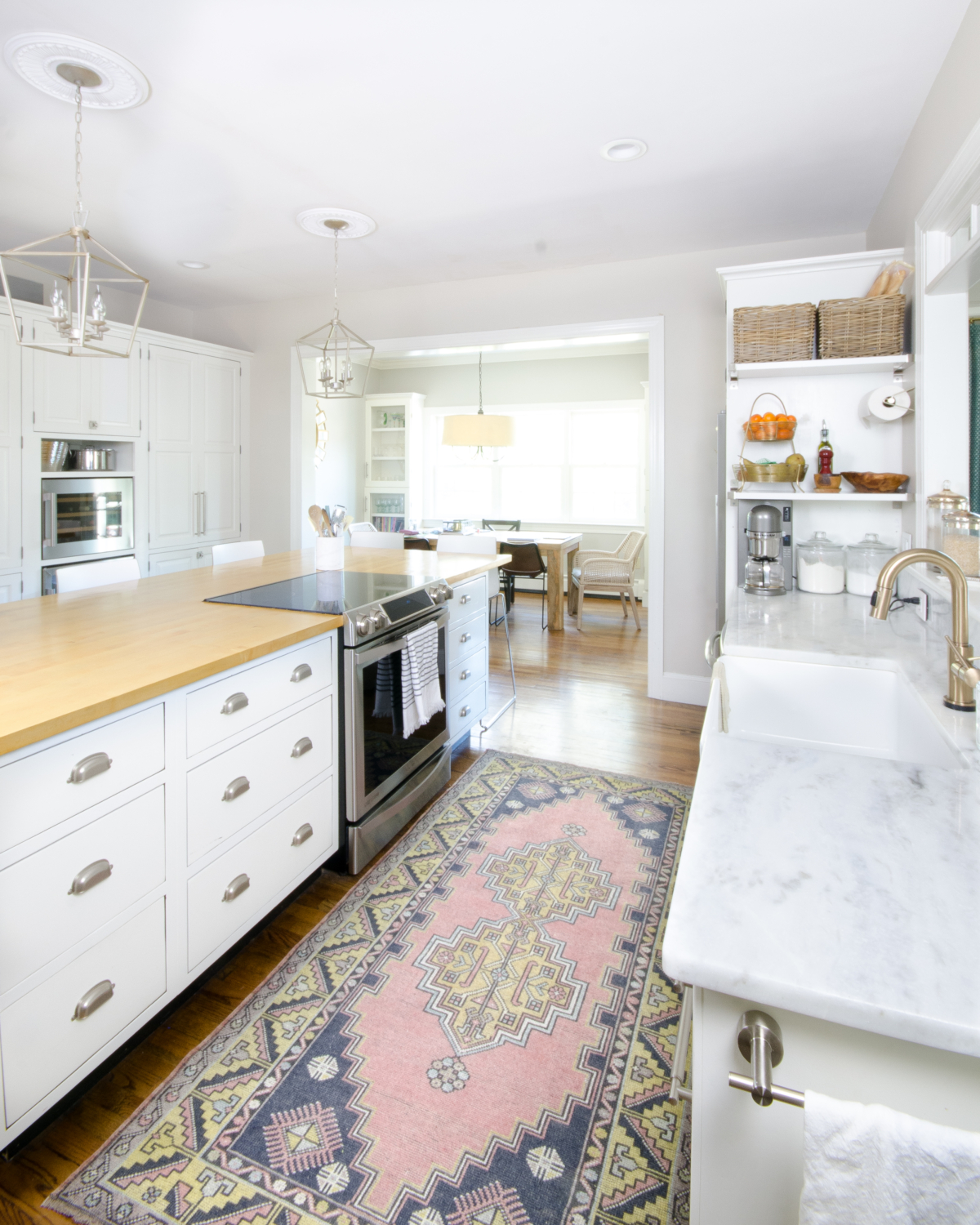 Kitchen faucet
Island pendants
Rope chairs
Leather side chairs
The blush vintage rug changed the whole feel of my kitchen and I love the soft pop of color and pattern. Of course, since it's vintage, I can't direct you to a source for this exact rug. One of the special things about buying a vintage Turkish rug like this is that it's one-of-a-kind. But…I did some research and found thirteen very similar rugs that are available for purchase. Each one is a blush vintage rug, they come in a variety of sizes, and are all priced extremely well, with most coming in around $300. Click the images below to see each of them in more detail.

Like my blush vintage rug, these are all unique and there's only one available, so if you see one you like and it's the right size for your space, I wouldn't wait to purchase because when it's gone, it's gone!