Easy, step-by-step instructions for making a DIY fall wreath with a grapevine base. Budget friendly and done in less than 30 minutes!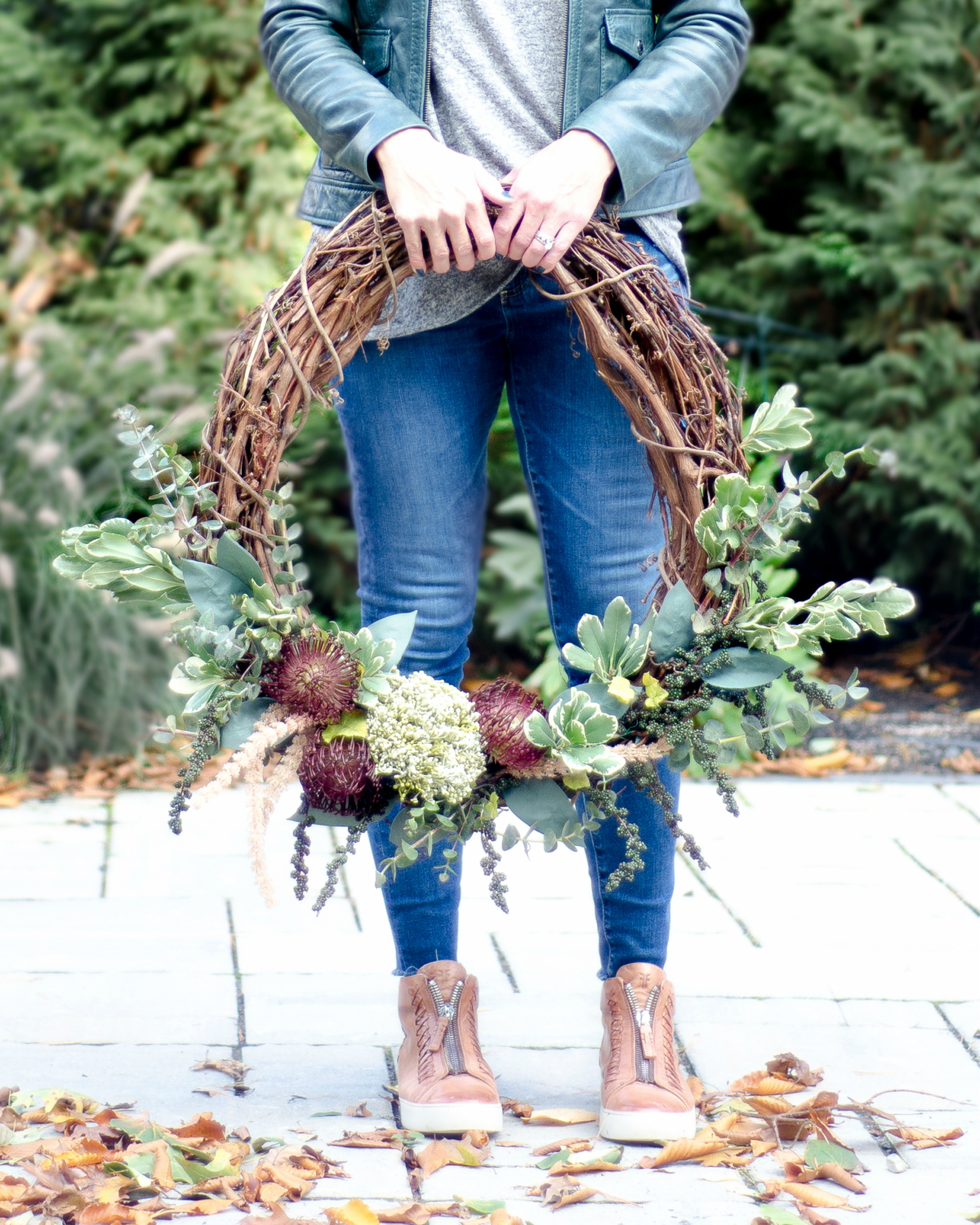 I've been loving the look of grapevine wreaths lately. They have this slightly wild look and you can use them as a neutral base for any kind of wreath. I grabbed some faux botanicals from Michaels recently and put together a DIY fall wreath that I love!
How to Make a DIY Fall Wreath
Here's a basic list of what you need to make a similar DIY fall wreath. I linked to the items I used that you can purchase online.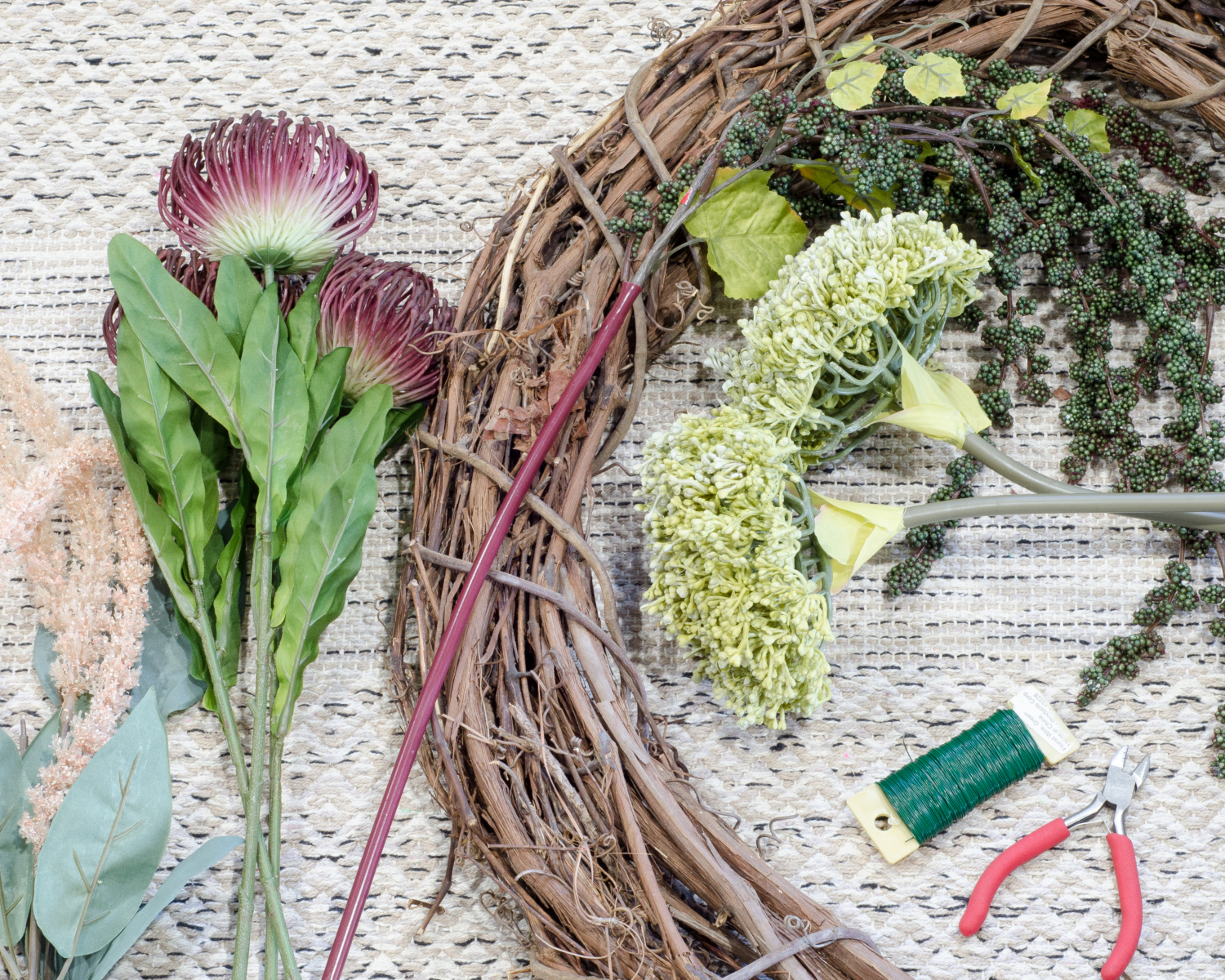 20″ grapevine wreath
wire cutters
floral wire
drapey green stems
pastel-hued floral stems
faux protea stems
large, full floral stem
fresh eucalyptus bunch
fresh leafy greens
I usually buy fresh flowers at Trader Joe's because they're so affordable. Anything not linked above I purchased in-store at Michaels. The assembly process for this DIY fall wreath is really simple and took me about twenty minutes. Start with the drapey green stems and use your wire cutters to separate any branches from the main stem.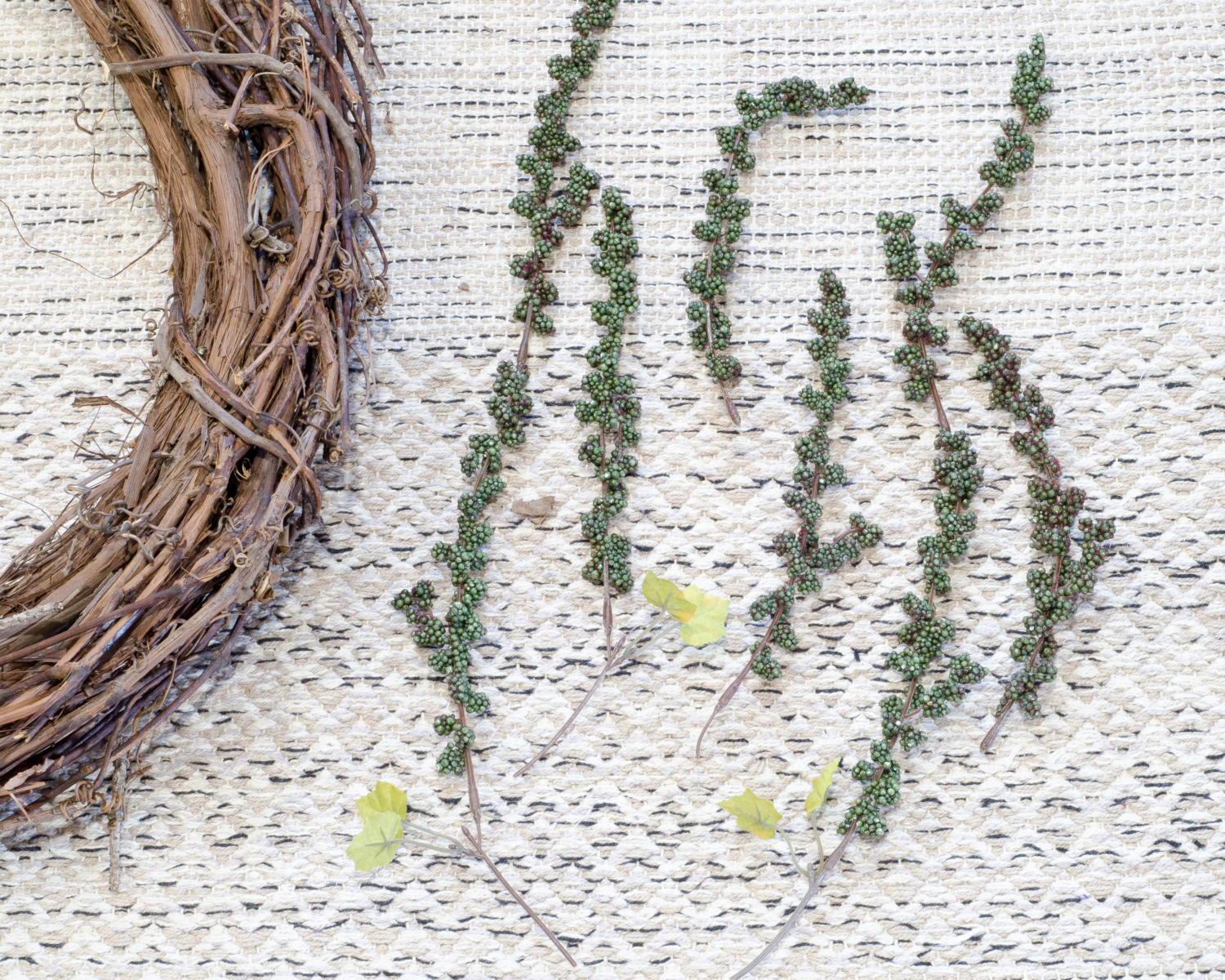 Starting about two-thirds of the way down the sides of the wreath, tuck the drapey stems into the grapevine branches, using pieces of floral wire to attach them if they're not held tightly by the actual branches. Once you have the side pieces attached, space the remaining stems in between, making sure there's enough of the stems loose so they hang down.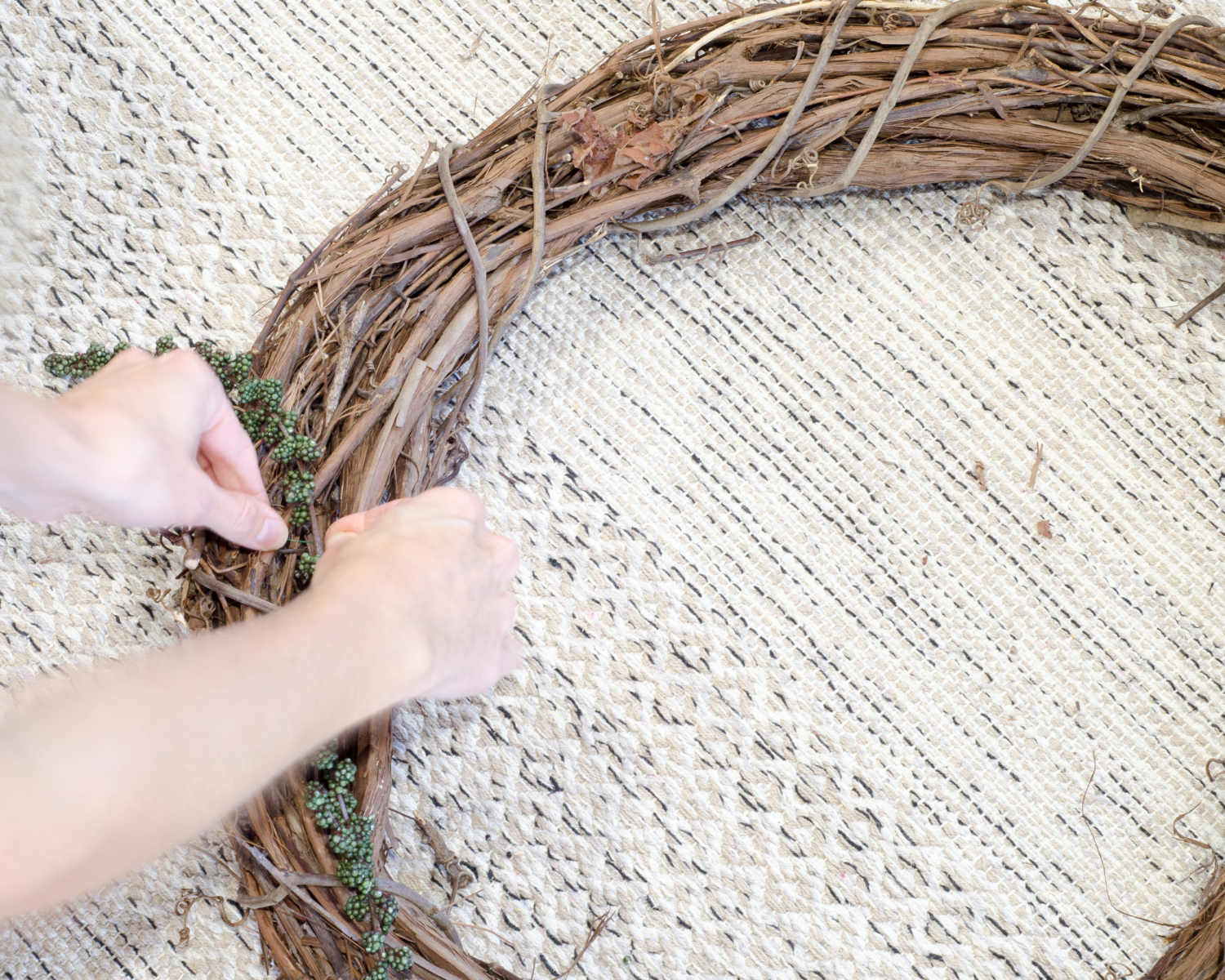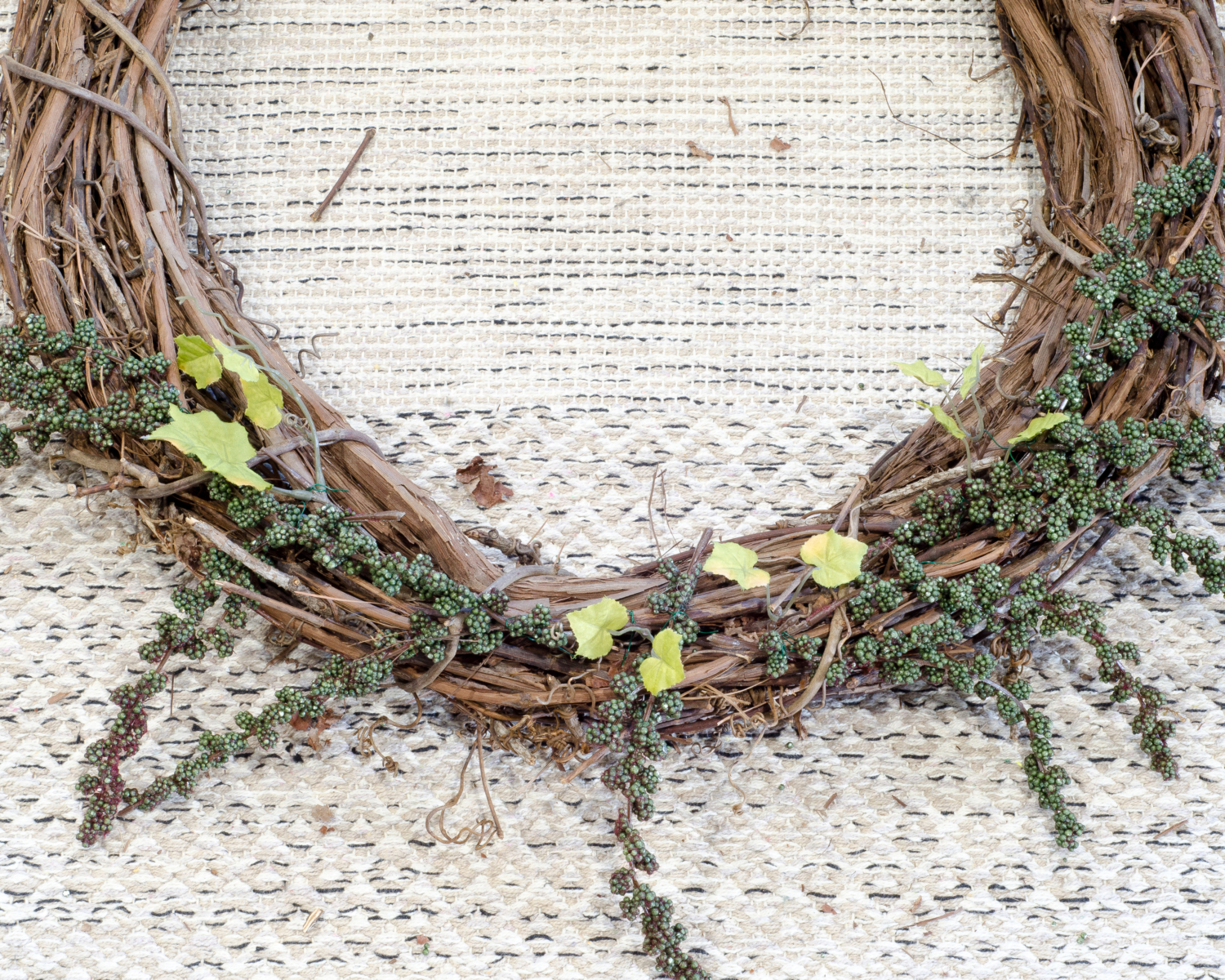 Snip the heads off the protea stems and the large white floral piece. Leave enough of the stems that you can stick them into the grapevine branches. Position one protea around the bottom center of the wreath, then the full white floral moving outward, and finally the remaining two protea heads. I like the off center effect this placement has.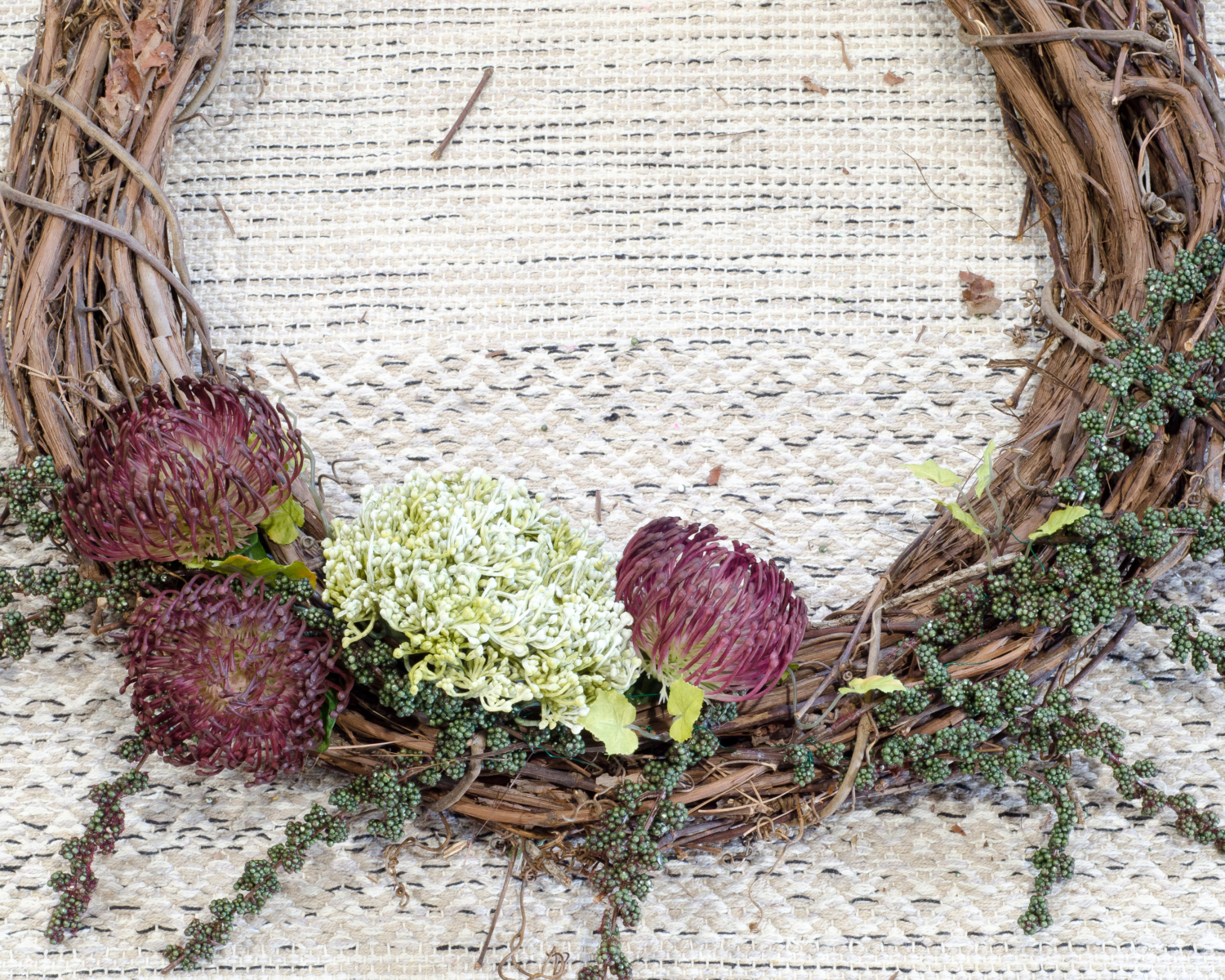 Separate the individual blooms from the the pastel floral stem and tuck them in among the protea stems that are clustered to the side. Save one pastel bloom and position it so it comes off of the single protea in the center.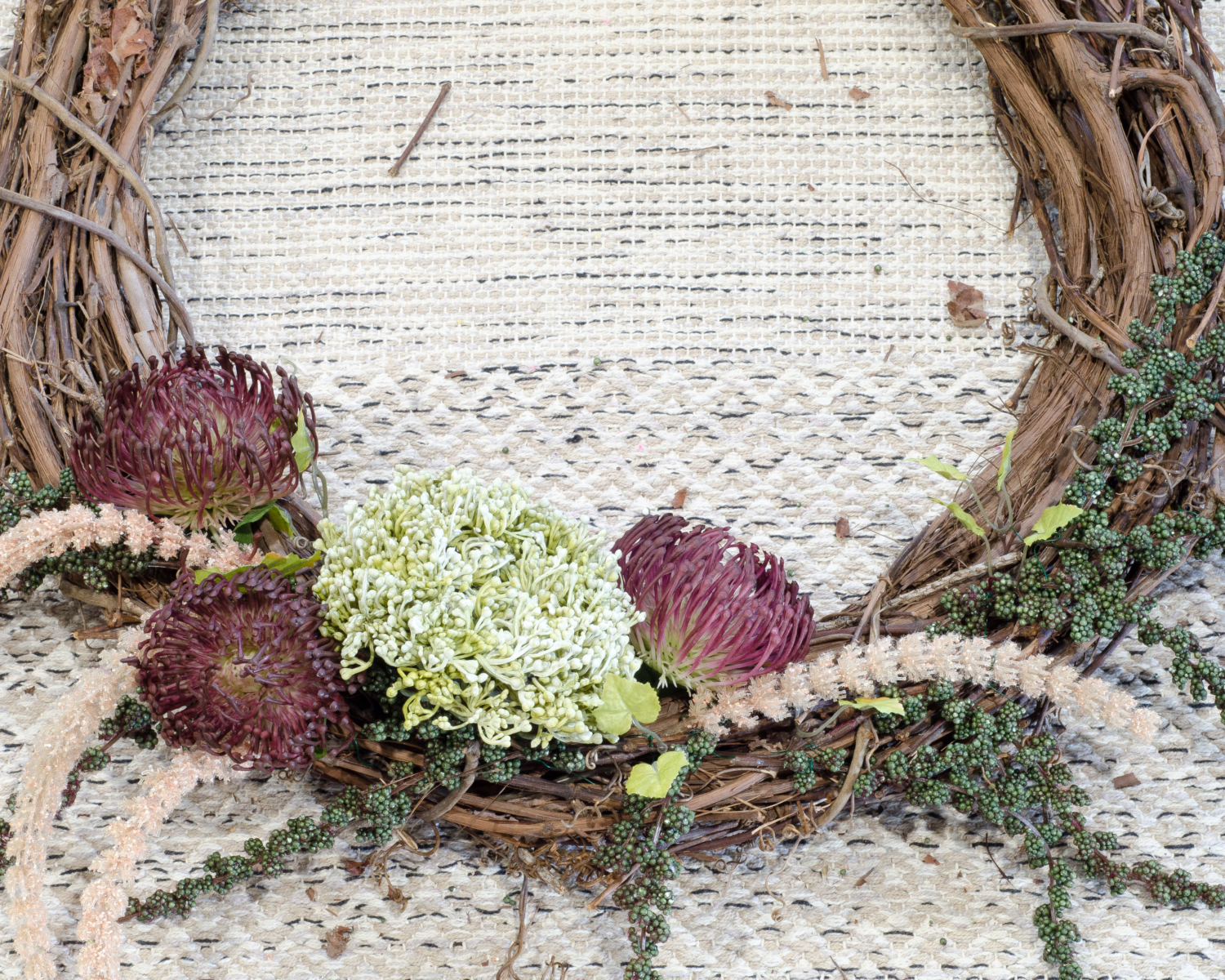 Take any leaves that remain on your stems and tuck them around the wreath to fill some of the dead space.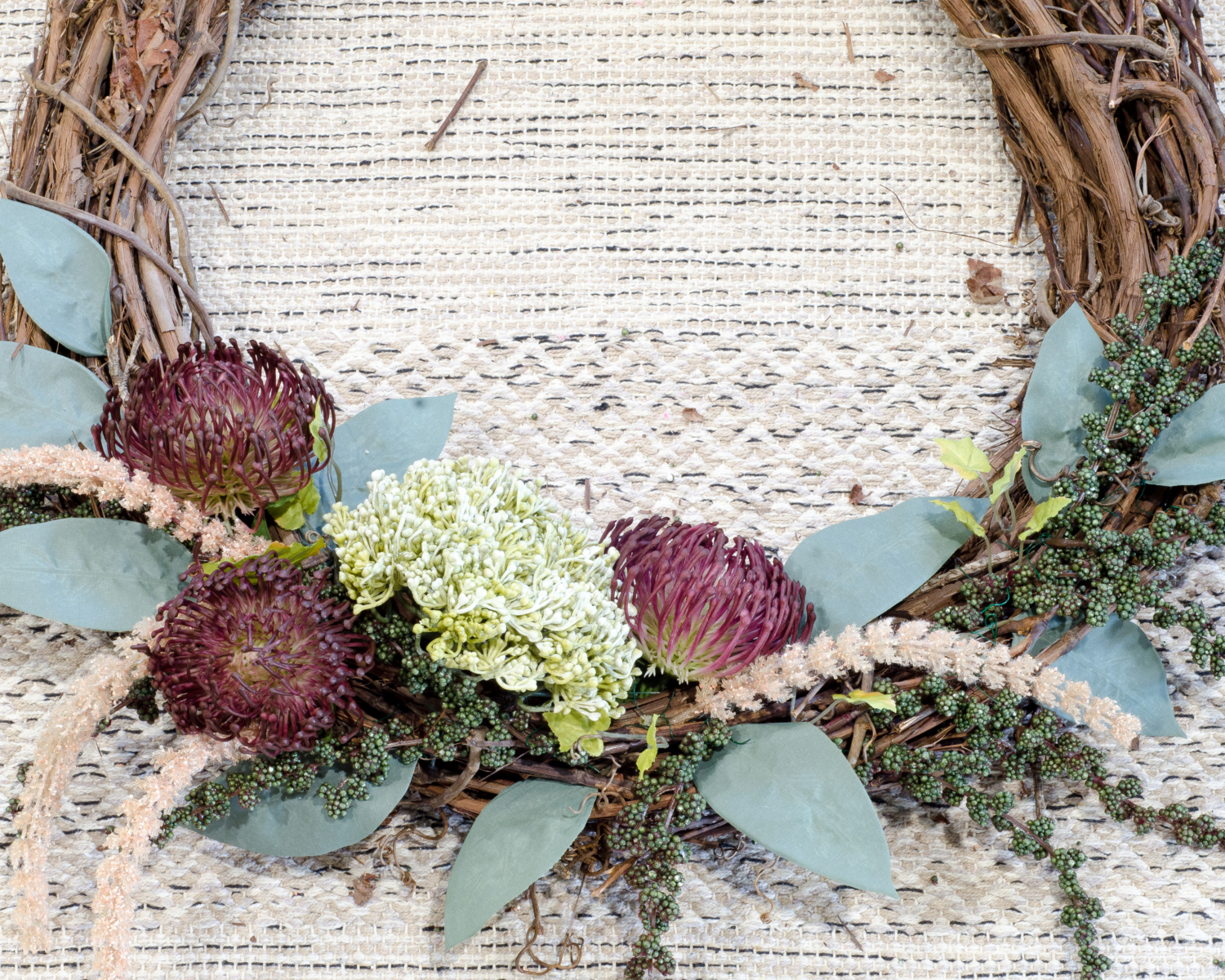 Finish by hanging the wreath and then adding in fresh eucalyptus and any other greenery that will dry nicely like eucalyptus. Put some of the fresh stems above your faux florals so they come up about halfway on either side of the grapevine wreath, and fill the rest in any gaps. This adds fullness and the addition of some real pieces gives the DIY fall wreath a feeling of vibrance and life!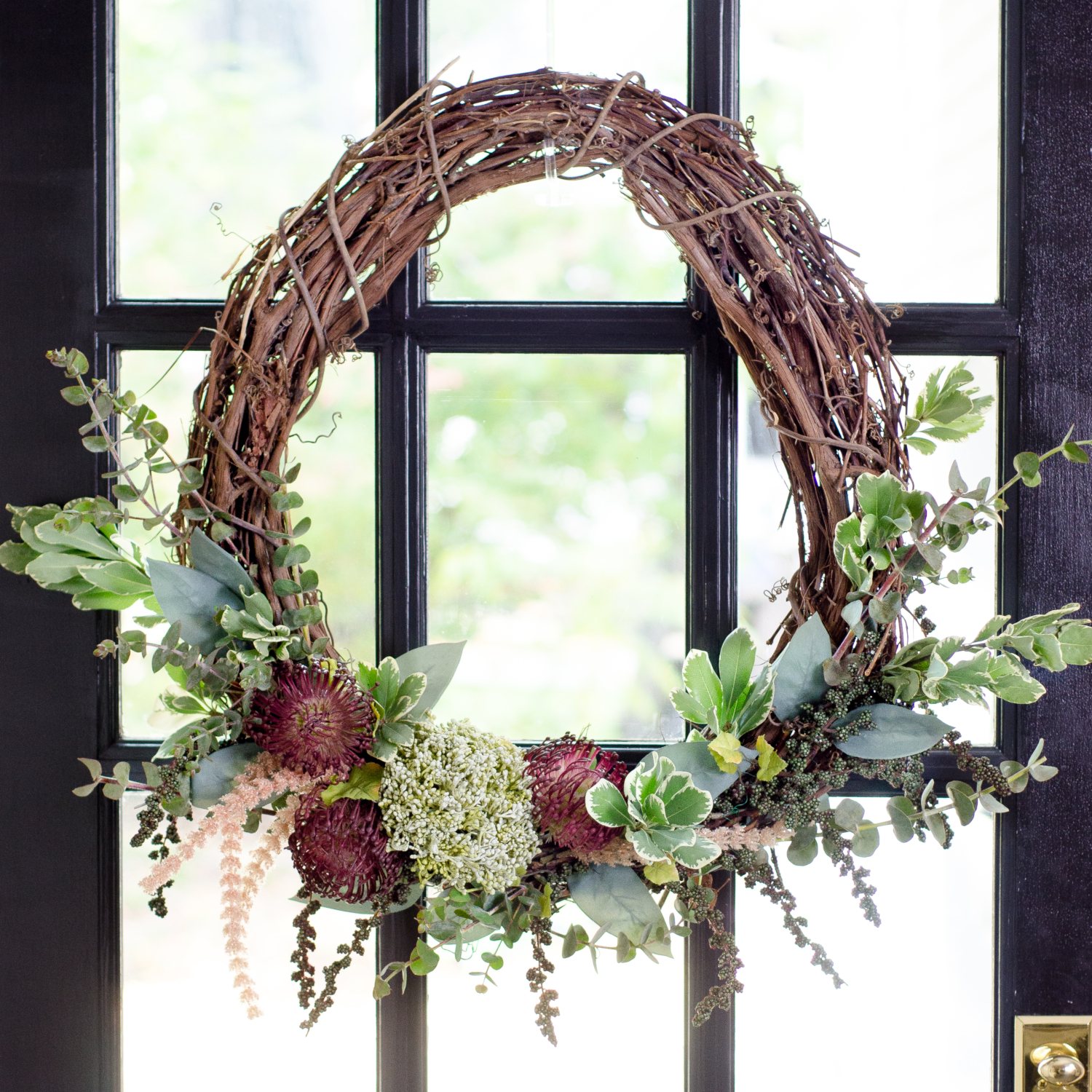 I'm already planning a winter/Christmas version of this wreath but for now my DIY fall wreath has added a little bit of autumn charm to my mudroom.