An easy series of steps showing you how to keep undereye concealer from creasing!
A few weeks ago I mentioned on Instagram Stories that I had maybe figured out a little secret for how to keep undereye concealer from creasing. I've since been testing that theory out and tweaking my new method to make sure it really works and you guys…it does. Like, really, really well. Not that you can tell from this photo, but here's my un-airbrushed face, and I promise there are no makeup creases under my eyes! I feel like the lighting in the photo softens the lines around my eyes, but they're there, and lately they looooove to collect makeup lines.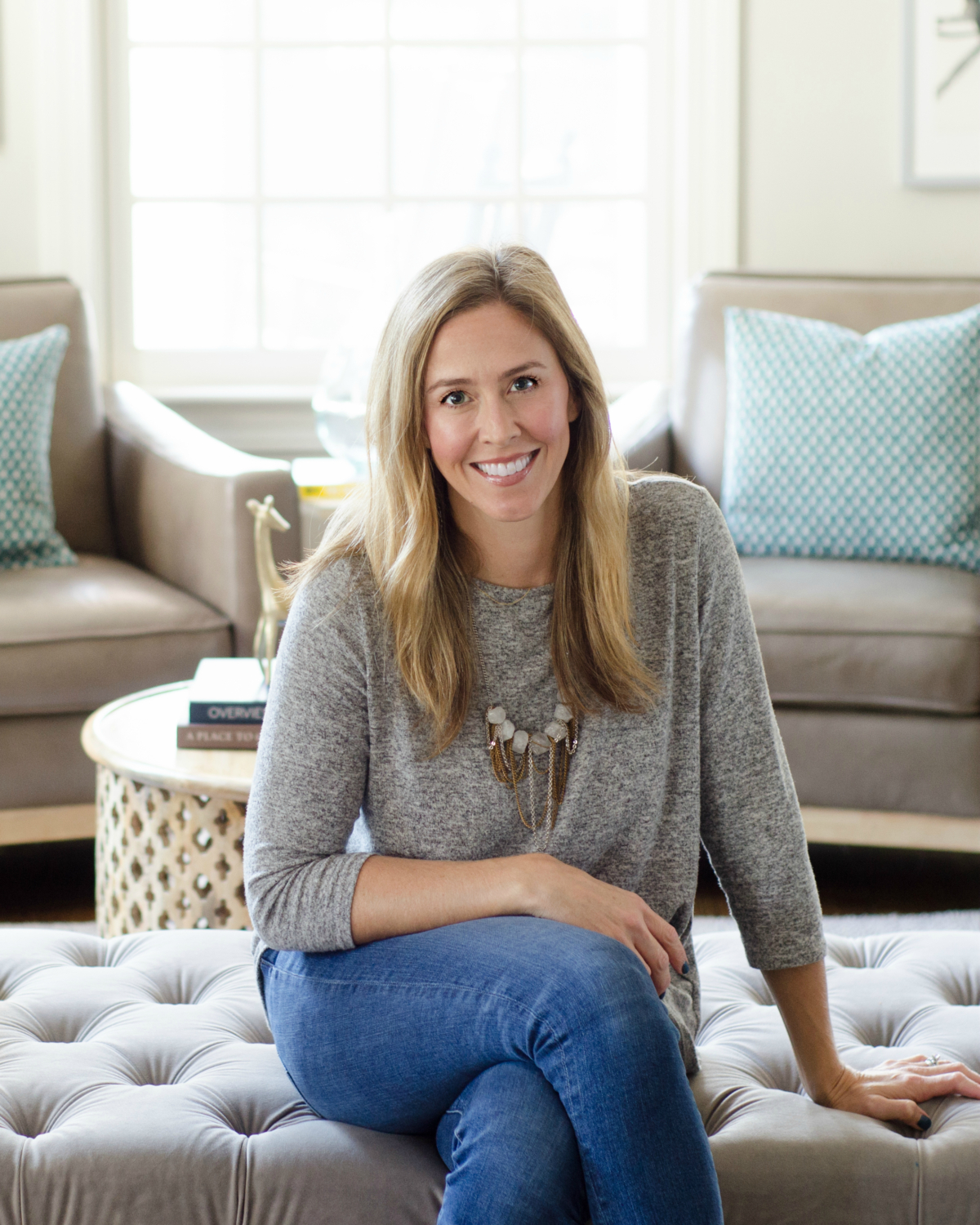 I've had dark circles under my eyes for as long as I can remember. I don't wear undereye concealer when I'm working out but otherwise I pretty much always have it on. But over the past couple of years as I've gotten more fine lines around my eyes (thanks a lot, 40) I've noticed that my concealer settles into those lines almost immediately after I put it on, even though I use a primer before and a setting spray after my other makeup products. And that settling into the wrinkles just kind of makes the dark circles and the wrinkles look worse and more obvious, I think.
A few weeks ago when I was putting on makeup, I was holding my eyeshadow primer (keeps eyeshadow from creasing) and I thought, "Huh…I wonder if this would work better?" And it does! All by itself it works better than regular face primer to keep undereye concealer from creasing. But I tested out a few different methods over the next several weeks to see what really works best. Like for almost no creasing at all. And I think I've hit on it. The holy grail combination of how to keep undereye concealer from creasing.
Here's what you need. It might look excessive but these products last for a really long time. I've had some of them longer than I'm going to admit to you…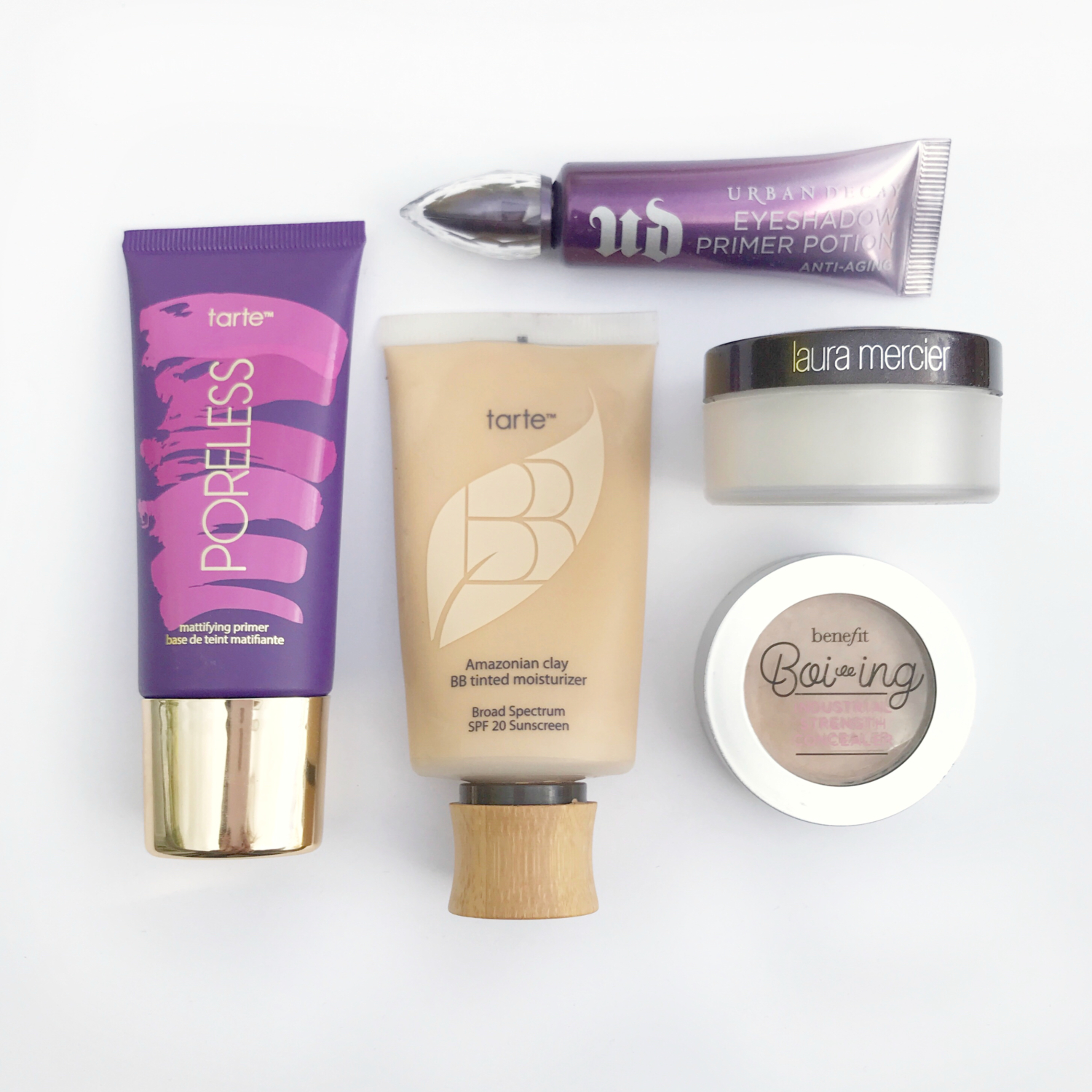 Face primer
Eyeshadow primer
Tinted moisturizer
Secret brightening powder
Concealer
I did a series of videos in my Instagram Stories showing how I apply everything so if video is more your thing, click HERE and then on my Stories Highlight called "Concealer Trick."
How to Keep Undereye Concealer from Creasing
And that's it! This whole process takes me just a couple of minutes. And my undereye area stays crease-free for hours and hours. I'm interested in trying this concealer but haven't had a chance to check it out yet so can't recommend it. But I'll try it soon and will circle back with you if it works better than my current one.