The antique bed I had in my daughter's bedroom broke recently and when it became clear that a new bed was an all around better option than repairing it, I knew exactly what kind of bed I was going to buy – a spindle bed! I've loved spindle beds for a long time with their classic style and curvy lines. You'll often see them called Jenny Lind beds and sometimes spool beds but they all have some level of turned wood rails (the repetitive ball shapes).
I wound up buying this spindle bed for Elle's room. It wasn't the least or the most expensive option but I knew the quality would be great and this frame is meant to hold just a mattress (no boxspring) which is what I needed. I also loved the level of detail in the turned spindles. Having had it for a couple of months now, I can tell you that I'm THRILLED with it and think it is excellent quality for the cost.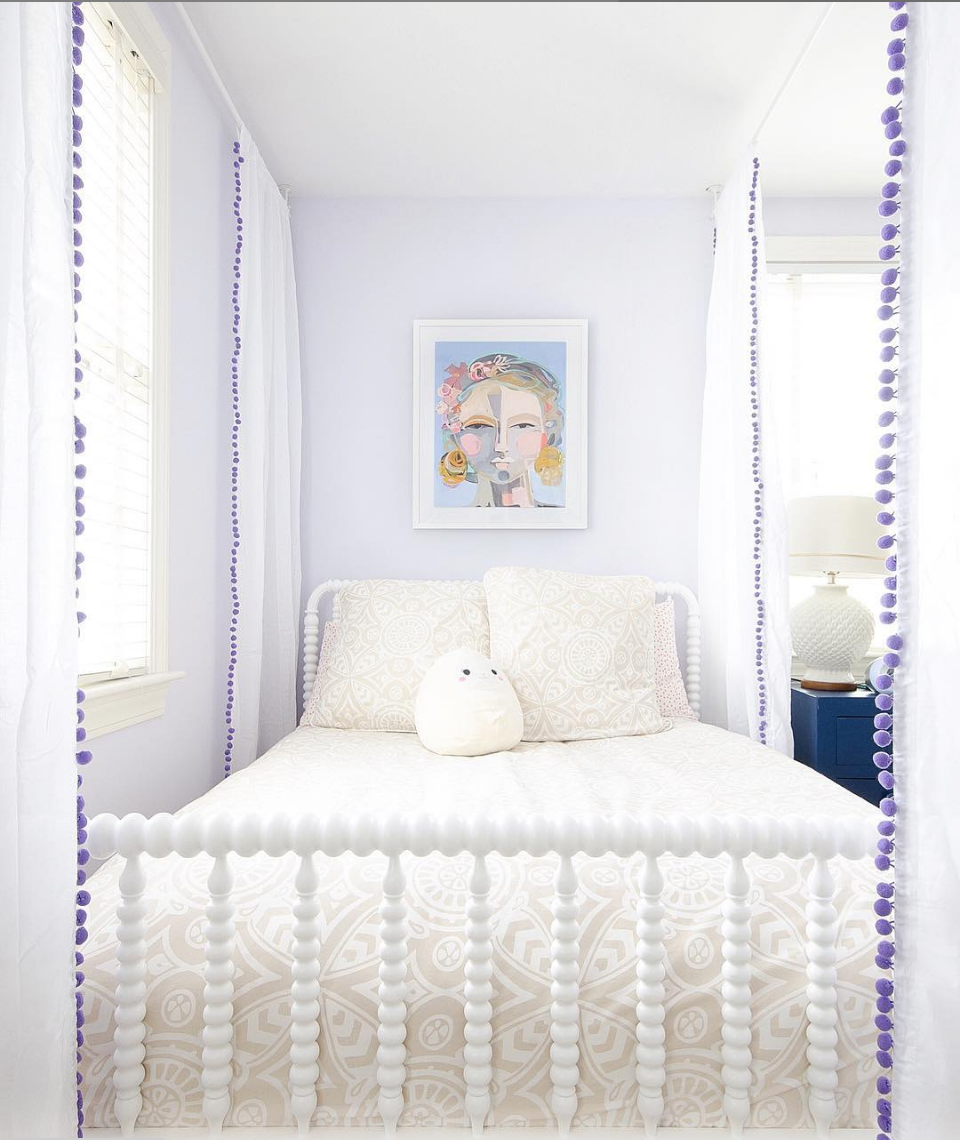 In my spindle bed search I came across so many good options at all different price points and thought it would be helpful for you to have them compiled all in one place. So here they are…my picks for the best spindle beds available! And I defined "best" as classic spindle bed styling, good quality, and in almost all of these cases an affordable price point.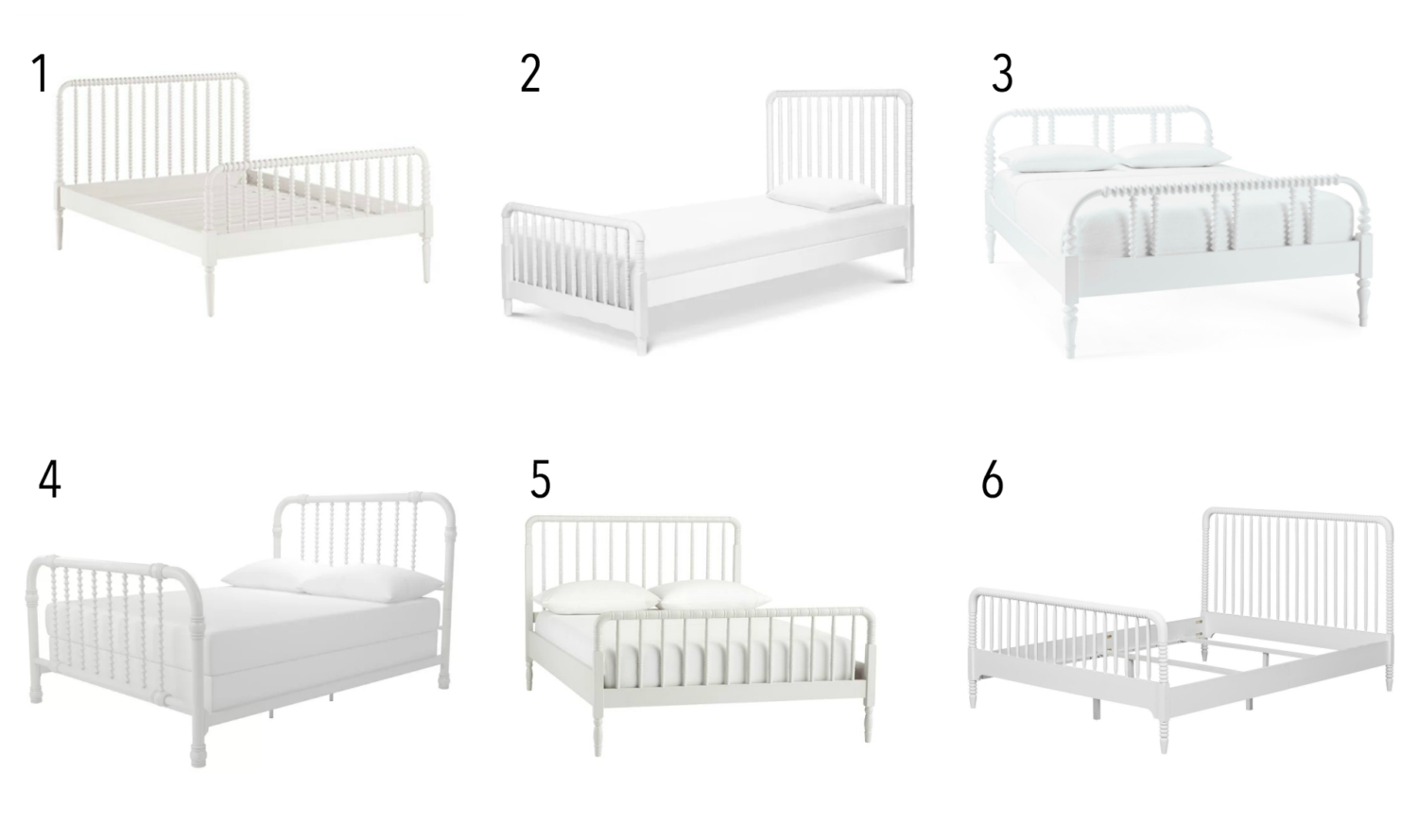 If you're not quite ready to buy a spindle bed but want to save these sources for later, here's an easy to pin collage.