I have a bad habit, and it is this. I dive into projects headfirst and get almost all the way finished, basically just good enough to kind of call it done but not quite…and then I move onto another project and dive in headfirst and get almost all the way finished, basically just good enough to kind of call it done but not quite…….. You see where this is going, yes?
This is what I've been doing over the past six years that I've lived in this house. And over the last several months (honestly, basically a year at this point), I've been feeling completely stuck. Uninspired, unfocused, and unmotivated. I tried giving myself some time to figure things out. Usually a small step away helps me regain focus. But this time the months ticked by and nothing got any clearer for me. Until recently.
And what I realized recently is that until I address those outlying items for the five rooms that make up the downstairs of my house (entryway, living room, family room, kitchen, entryway), I don't think I'll really be able to focus on any new projects properly. I'm too distracted and overwhelmed by all of the things still to be done and knowing that basically everything I've worked on in this house is still slightly hanging in the balance has taken me to the point of complete paralysis.
So I'm embarking on a self-imposed One Hundred Percent Project. I won't be starting any new projects until I get those five rooms to the 100% percent I've always intended for them. And I'm darn excited about it. For the first time in many months I feel fired up to get to work and to get things DONE!
I've decided to start the Hundred Percent Project with my kitchen. We've facelifted a lot of things in the kitchen over the past several years but there are some things that we did that were always meant to be temporary and other things that we just never got around to doing due to time, money, or my aforementioned bad habit of project jumping. But now is the time! The One Hundred Percent Project, Kitchen Edition begins now.
Here's my punchlist for the kitchen:
Alter cabinets to reach the ceiling
Install new cabinet hardware
Hang new island pendants
Install transom windows
New island countertop
Hang new chandelier over the table
Built-in bench under the windows
Install back cabinet doors
Paint new cabinets and doors
Paint patching and touch ups
I've already starting setting some of these things in motion. Right before Christmas I hired a carpenter we've worked with several times over the past decade to start work on altering our kitchen cabinets so they reach the ceiling. The section above the fridge is done and the wall of cabinets on the other side of the room should be starting soon. I'm already loving the look of having the cabinets go fully to the ceiling.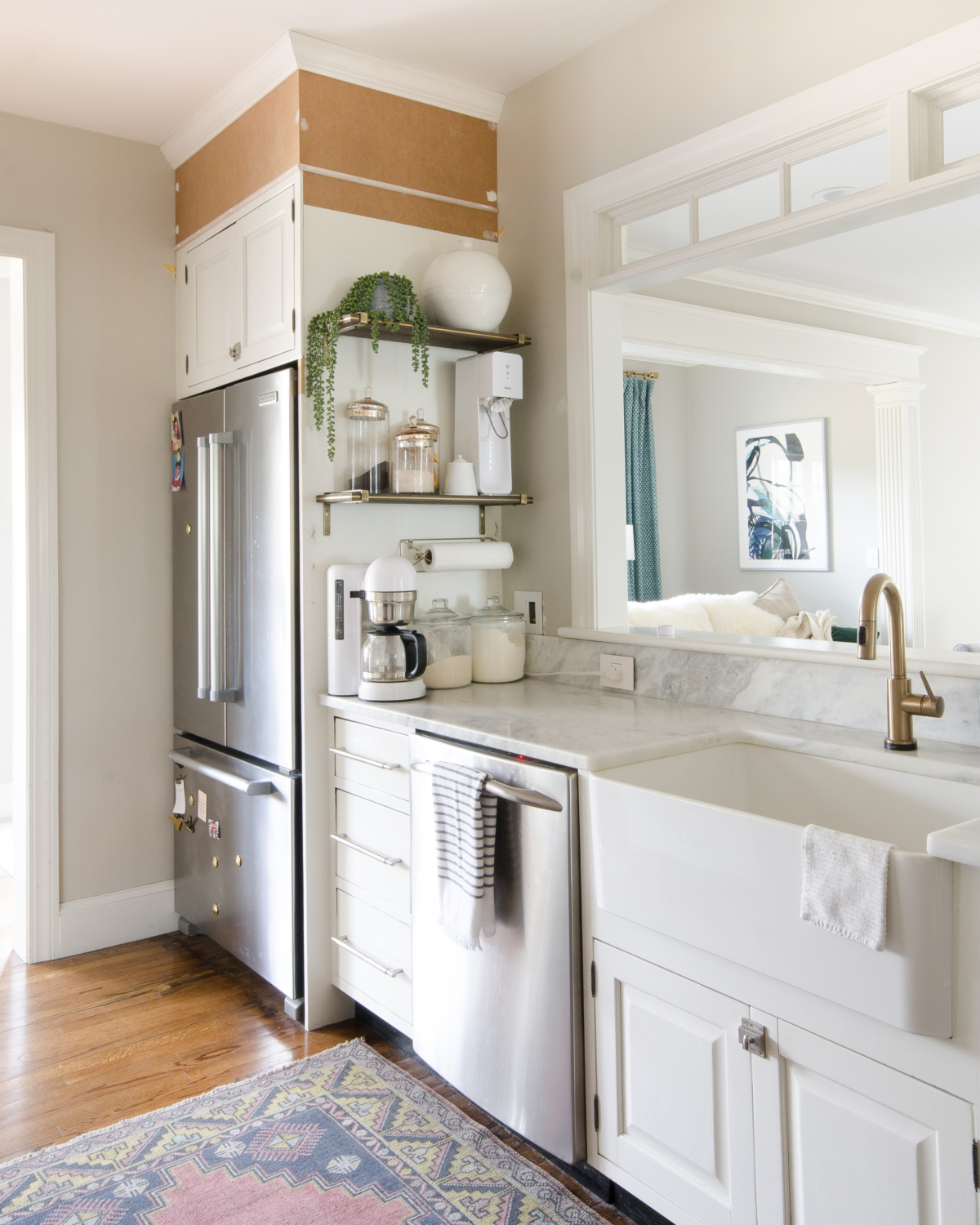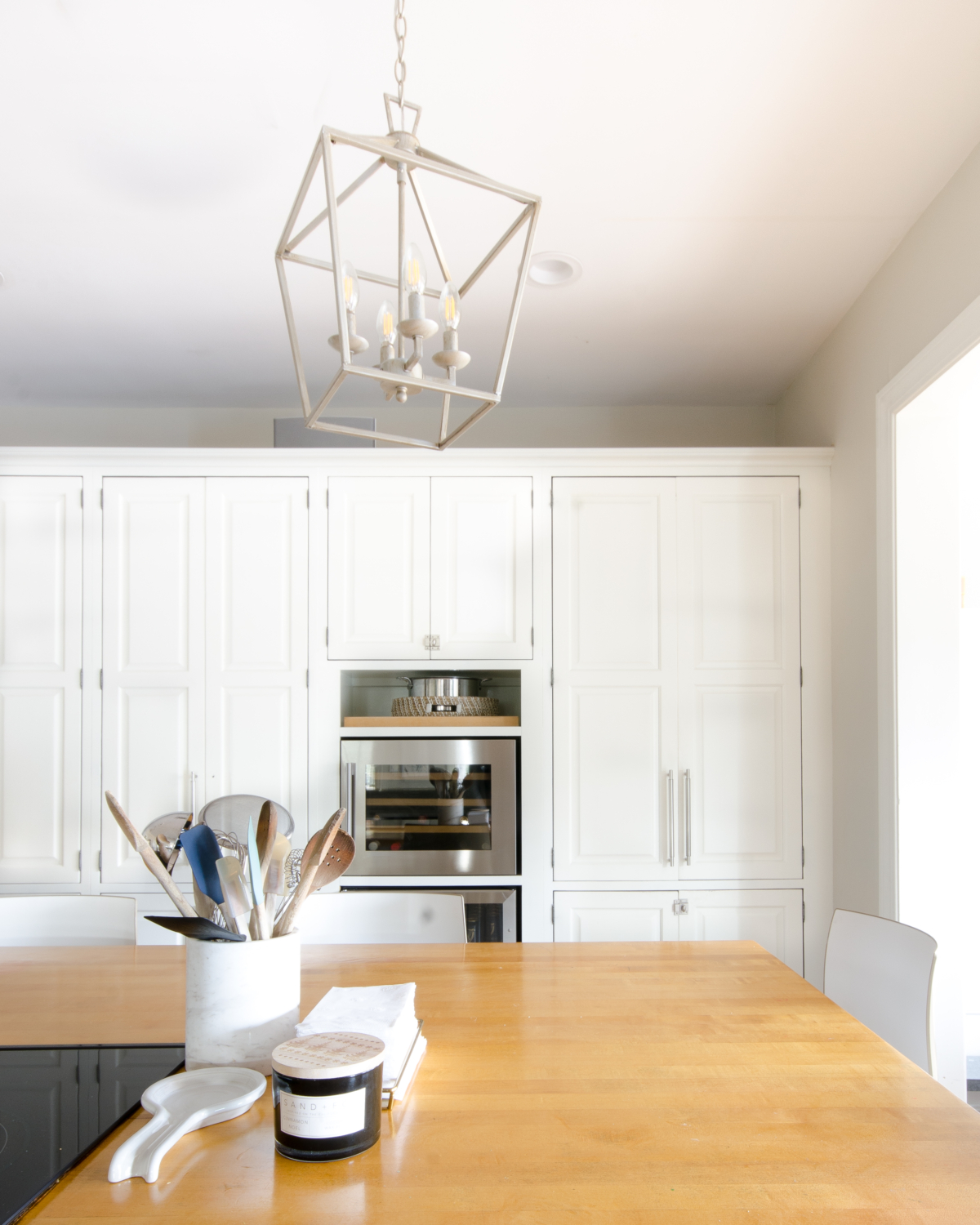 I've ordered new cabinet hardware and new pendants for above the kitchen island. We're planning to replace the butcher block kitchen island with honed black granite. After six years (and much longer before we ever lived here) the counter is really showing wear and we're ready for something more durable and with a color that flows better with the rest of the kitchen. We're also going to install another row of transom windows like the ones you see in the photo below along that back opening that leads to the kitchen table.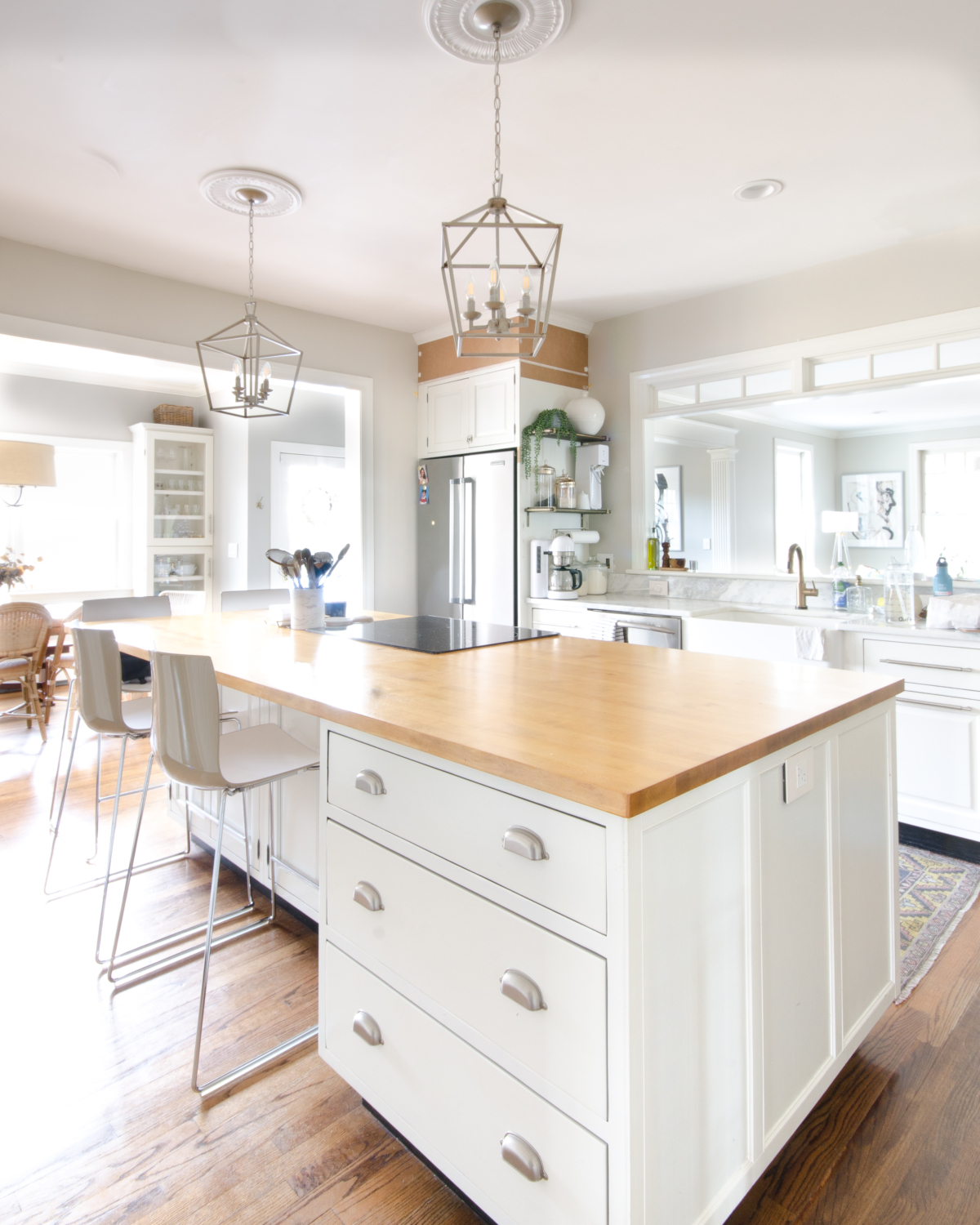 Another thing we inherited with the house was the chandelier that hangs above our kitchen table. I've always liked it and honestly didn't have plans to replace it with anything but when these final phase plans started coming together for the kitchen, I came across a really spectacular chandelier that I think will be the focal point of the entire kitchen and decided to go for it. If I'm taking this project to 100%, then I'm ready to go all in and make it a kitchen I'll not want to ever alter again (or at least for a very long time)! We're also adding a built-in bench under the three windows behind the table.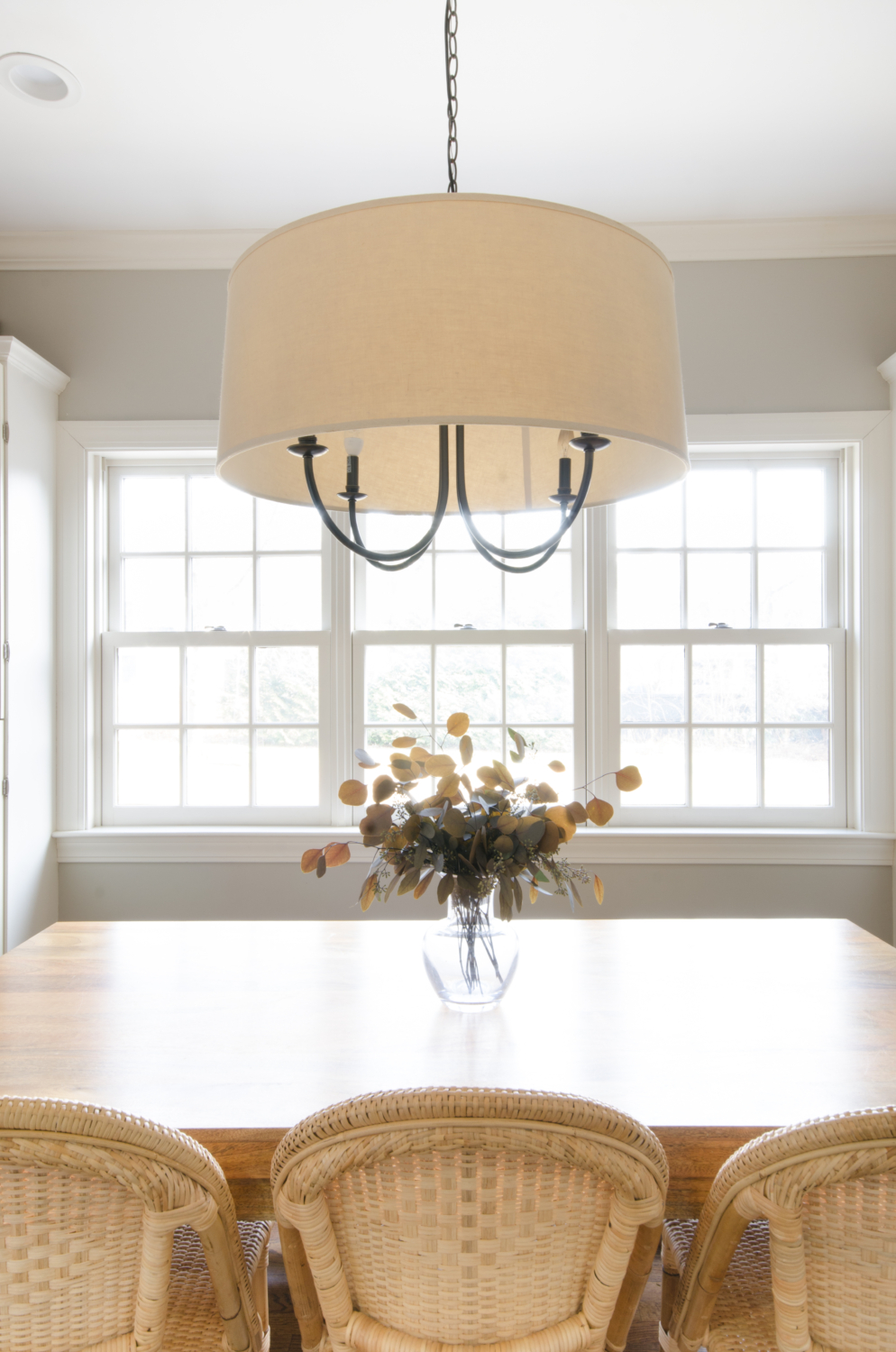 The last big piece is revamping the cabinet doors we added to the built-ins behind the kitchen table. The ones there now (that I built) didn't come out exactly as I had hoped and we're going to do inset doors instead that show off some of the details of the frame instead of hiding them. I think it'll look a lot more refined and professional this way and I'm excited about this change.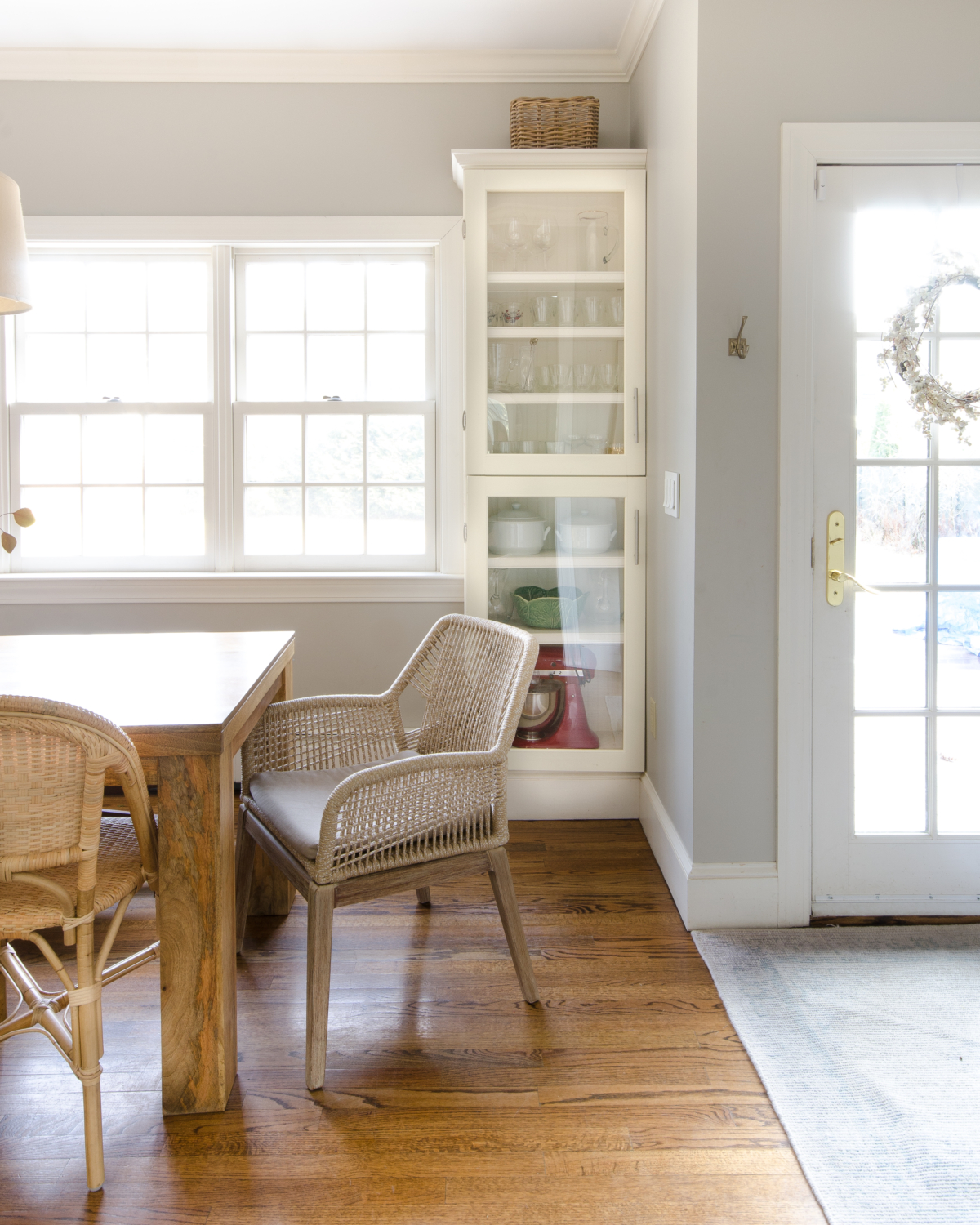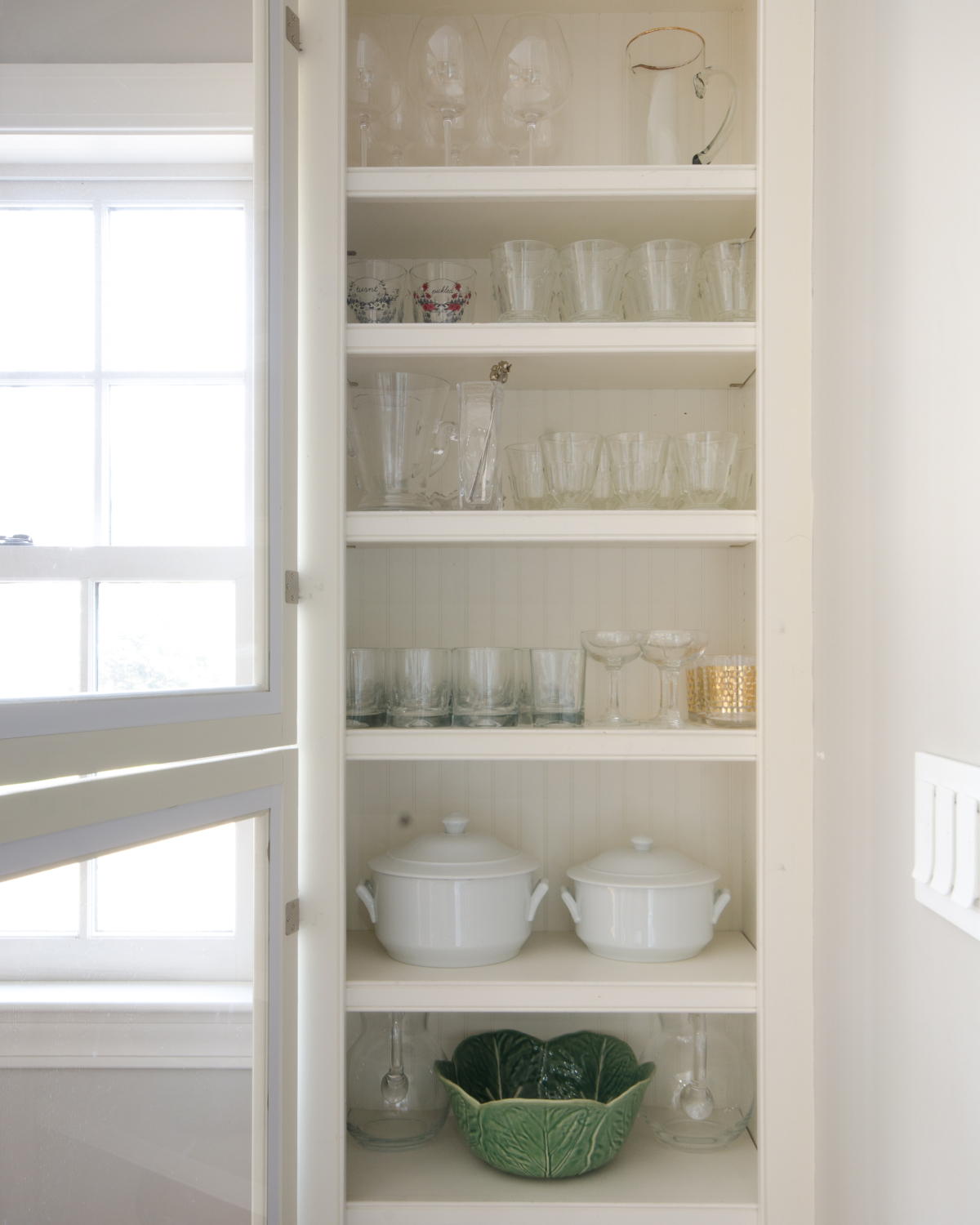 And then, of course, there will be painting of the new doors and cabinets and other paint touchups that I'll do when all the work has been finished. I'll be sharing updates on this project with you in real time on Instagram and will post about it here once a week or so so you can follow the progress. Some of the new cabinet hardware has shipped already so I'm hoping to get rolling on part one of the Hundred Percent Project as early as next week!