Like so many of you, life shifted (big time) for me this past week. My husband is now also working from home, I'm managing my girls' schoolwork and daily schedule, making meals in what feels like an interminable loop, keeping the house semi-picked up, and trying to squeeze in some work myself. In the midst of all of that I'm scared and worried and anxious about what's still to come. Like pretty much everyone. I'm also very aware of all the good in my life, and truly enjoying the time with my family, but that doesn't mean that this life change has been without its challenges.
For about the past week I've been trying to figure out what to write about here. I've gathered some ideas of what I hope will be helpful to you in the coming weeks – pantry and/or easy meal ideas, reading lists, easy home organization tips, simple and inexpensive home improvement projects, and more.
Today, I wanted to share a list of things I've bought to supplement COVID-19 homeschooling. My girls' school sends about two hours of work per day and we've been adding lots of play and free time to that.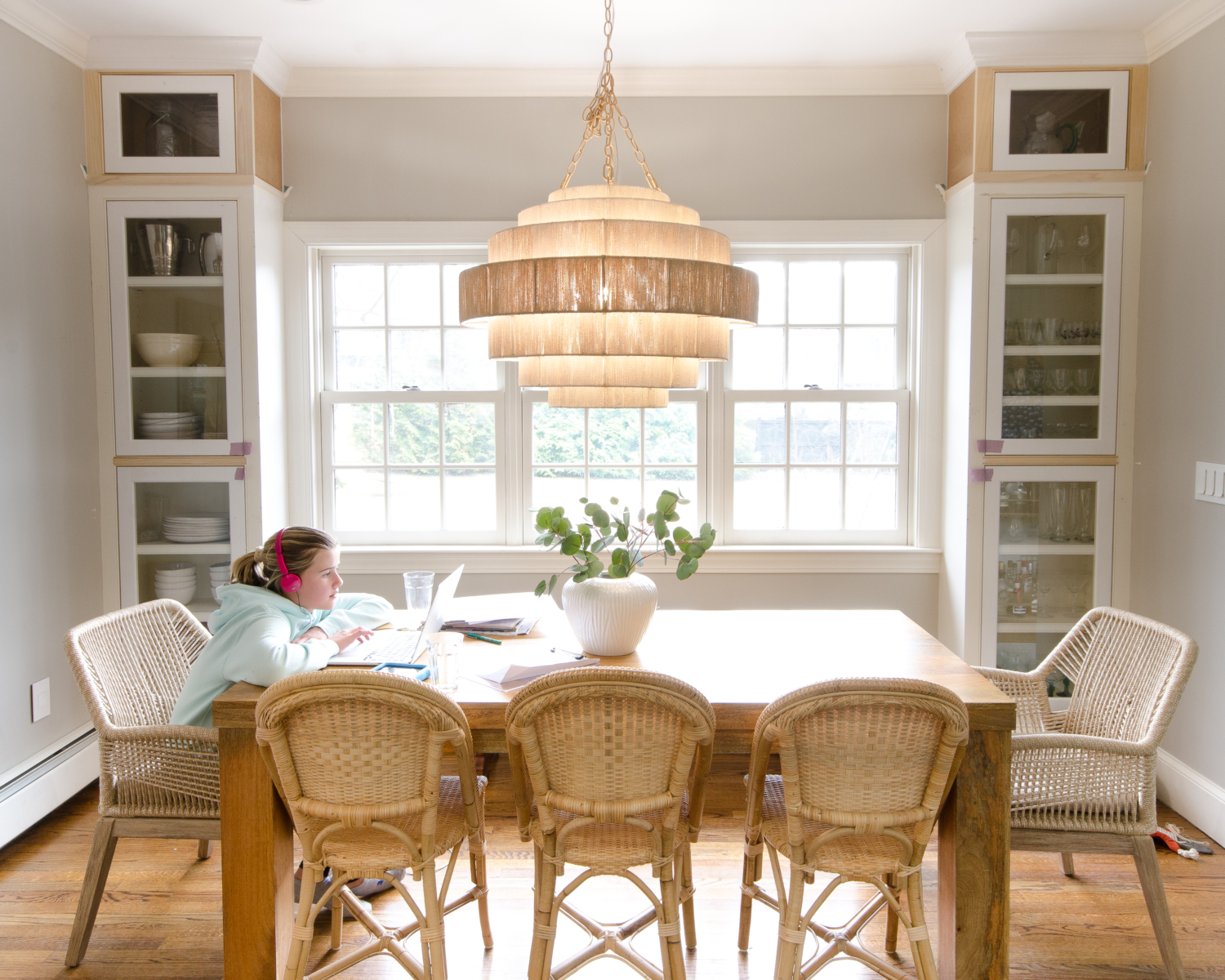 Here's a look at the basic schedule we've been following every day. I totally realize that a schedule doesn't work for everyone. If it makes your day more stressful, good gracious don't do it. If you need your kids to be on devices or watching TV a lot of the day, I really believe everyone needs to do what works for them right now to hold it all together. But for us, the schedule has been keeping the wheels on the bus and it helps all of us to basically know what to do next in the day when we have so many hours of being home stretched ahead of us.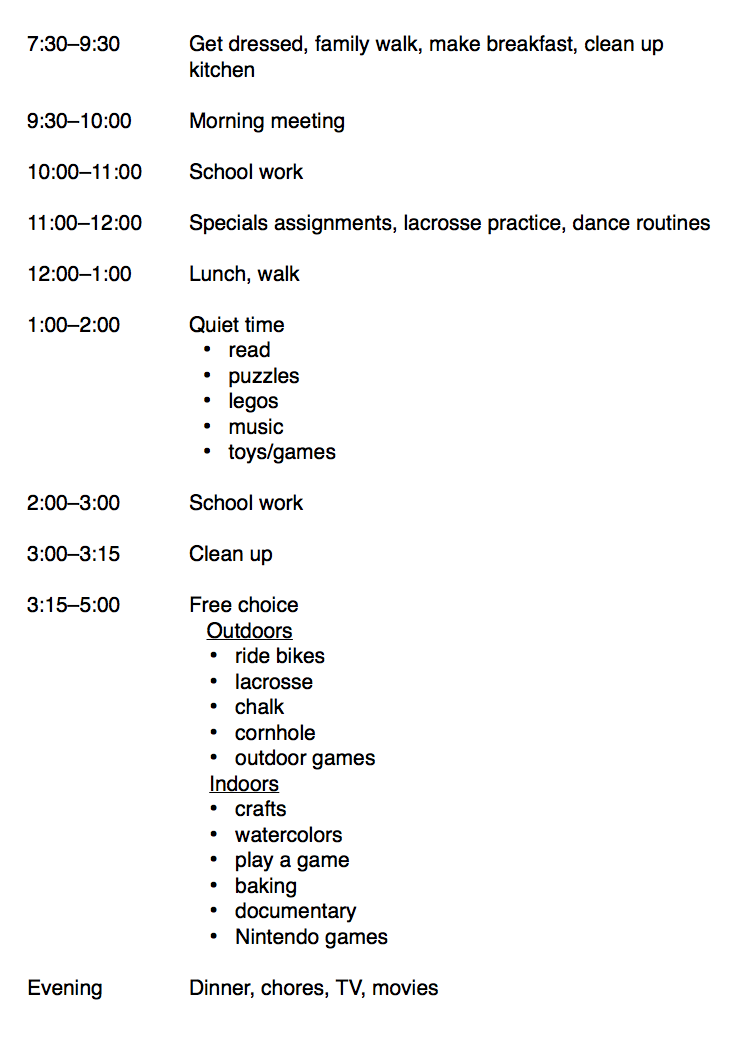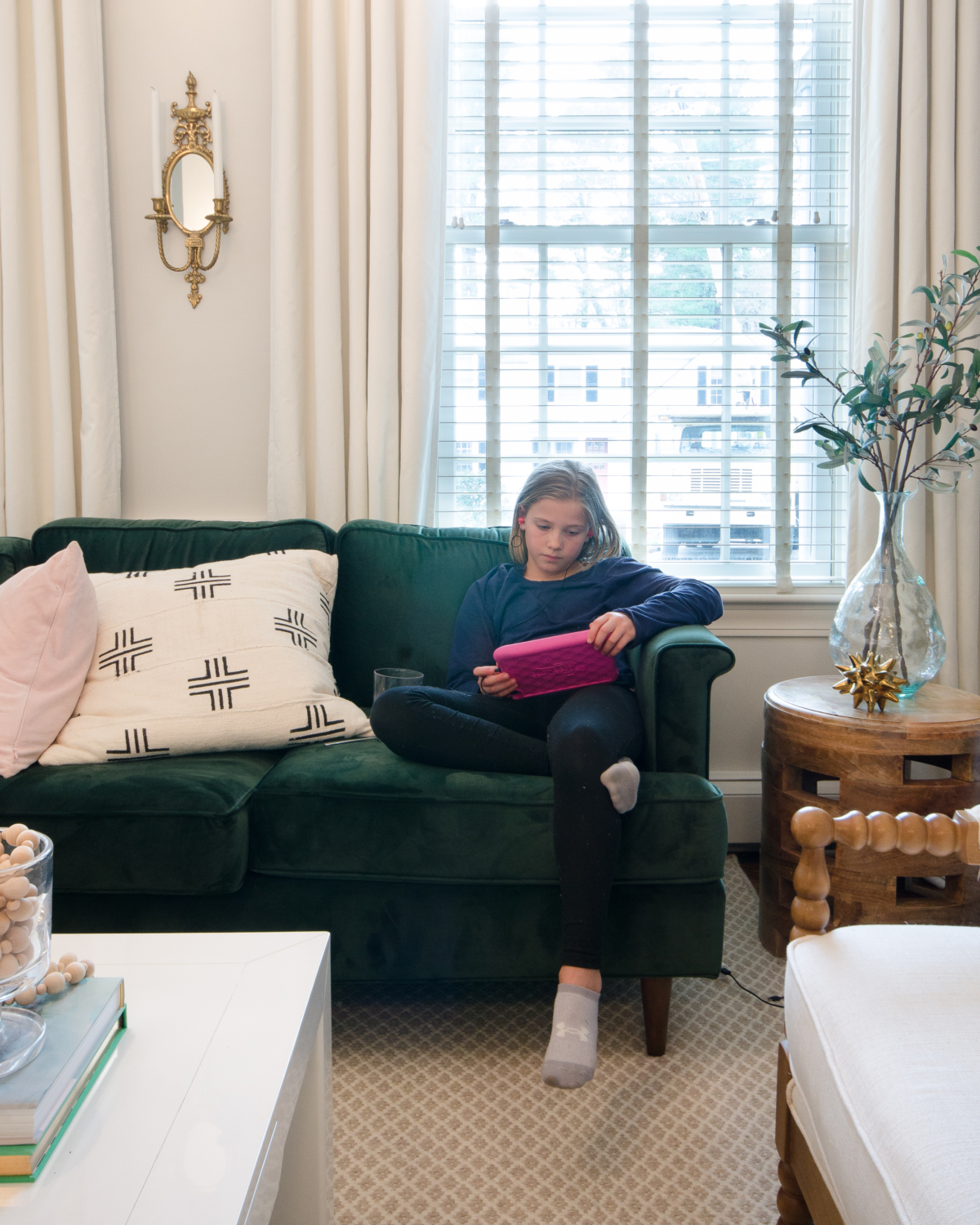 Here are a few things I've ordered to help with some of our new normal, COVID-19 homeschooling daily activities, including school work, free time, and exercise. I focused especially on easy, fun games that my girls could play together without my help.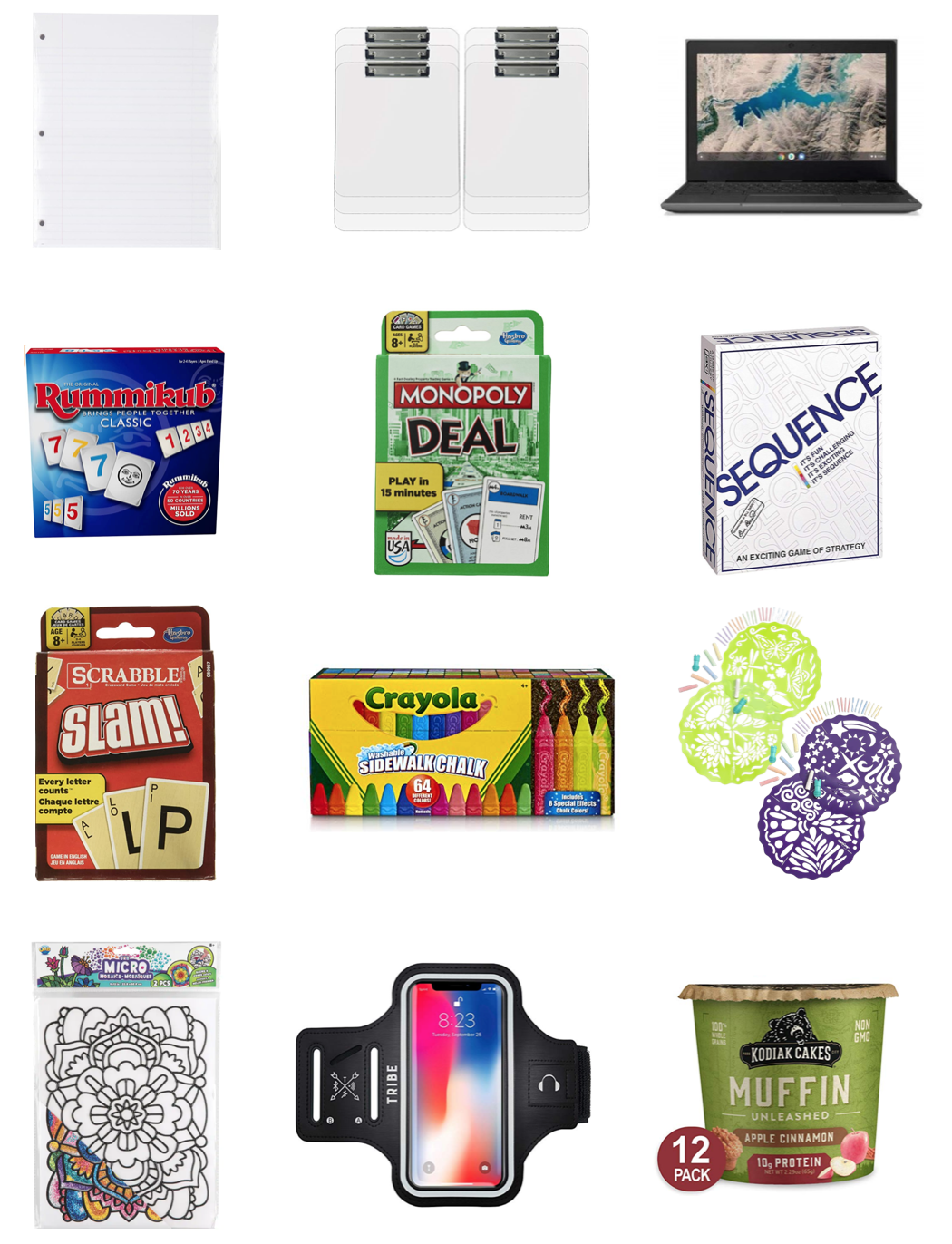 Lined paper – Literally did not have a single piece of this in the house.
Clipboards – Great to protect tables from markers leaking through paper and for doing schoolwork outside on nice days.
Chromebook – Three of us were sharing one laptop and I could see after one week that it was going to seriously affect my ability to get any work done. Even after the pandemic passes it will be nice for my girls to use for math, reading, and coding games so I know this is something that will be useful for us long term. I spent around $150 on the one I bought. This link will take you to new chromebooks (not refurbished) that are under $200.
Rummikub – I loved this game as a kid! Similar to Gin Rummy. 2-4 players.
Monopoly Deal – A way to play Monopoly in about 15 minutes. 2-5 players.
Sequence – Great for building strategy skills. 2-12 players.
Scrabble Slam – Builds spelling and vocabulary skills. 2-4 players.
Sidewalk chalk – We were all out! Great as a quiet time, fresh air, artsy activity that doesn't make a mess inside.
Mandala chalk stencils (option one, option two) – Got these as a supplement to the sidewalk chalk.
Micro Mosaics (mandala pages, sticky beads) – No mess craft activity. There are lots of different patterns to choose from but my kids really liked the mandalas.
Phone armband – Probably seems random, but my kids are more likely to go outside and play lacrosse or softball or tennis if there's a little competition involved. With this armband, my phone, and the SNYPR app, they can track wall ball reps for lacrosse, softball, or tennis. If you don't have a good wall to use at home (which we don't), this rebounder is what we use.
Muffin cups – Maybe even more random than the armband, but these muffin cups have 10g of protein and are ready in 60 seconds with nothing to add but water. I bought them because they're an easy breakfast option that my kids can make themselves. Some mornings we're making pancakes or waffles or scones together and some mornings I need my kids to handle breakfast themselves!
Good luck to you as you start a new week, and I hope you stay safe at home.