Scott, Ada, Ellie and I hit the road mid-afternoon this past Friday to drive to Pennsylvania, about 40 minutes northwest of Philadelphia, where I grew up and where most of my immediate and extended family still lives. My parents throw a couple of family reunion parties every summer – one with my dad's side of the family and one with my mom's side – and this past Saturday was the gathering with my dad's side. The parties are always a great time and have become especially lively in recent years as the little-person ranks have grown. The pool practically boils with activity, everyone chips in favorite dishes to make up a delicious meal, and it's just so much fun spending the day with my parents, brother, sister-in-law, niece, aunts, uncles, cousins, and all of their sweet children.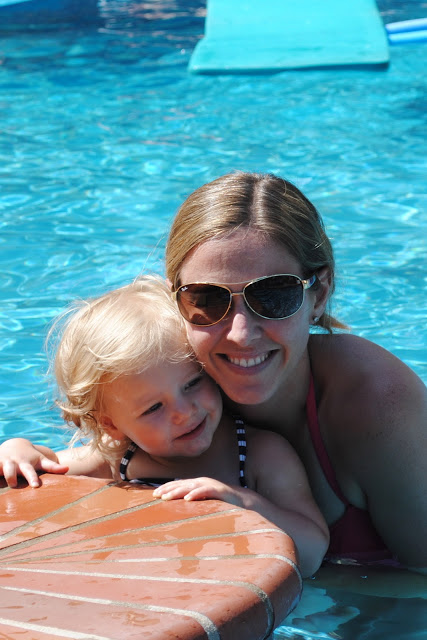 Ada splashing around with my brother, Matt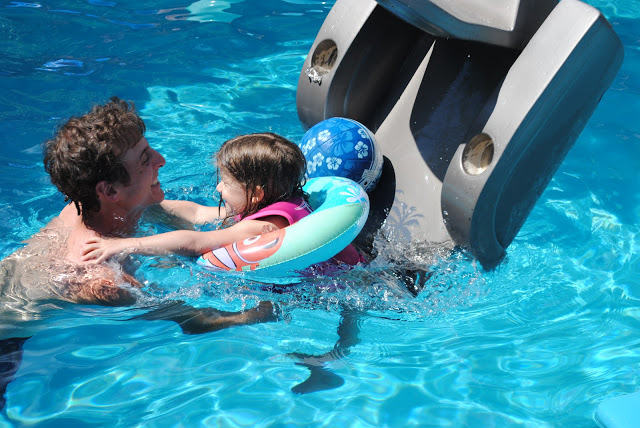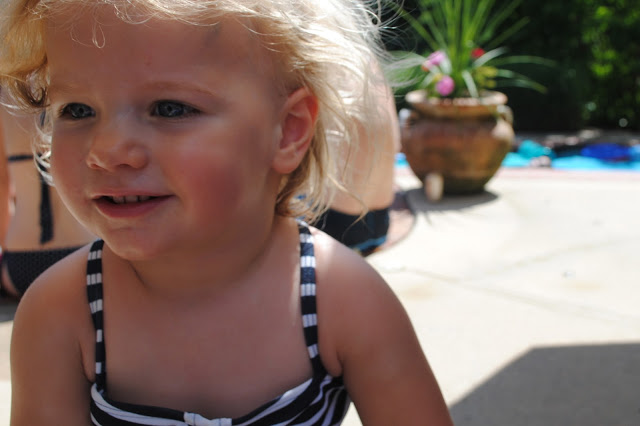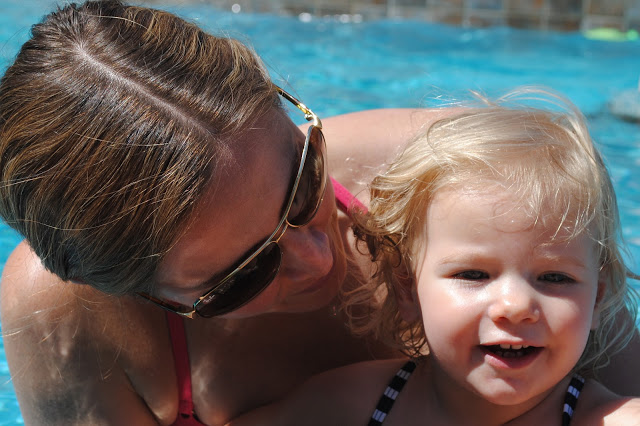 My soggy girls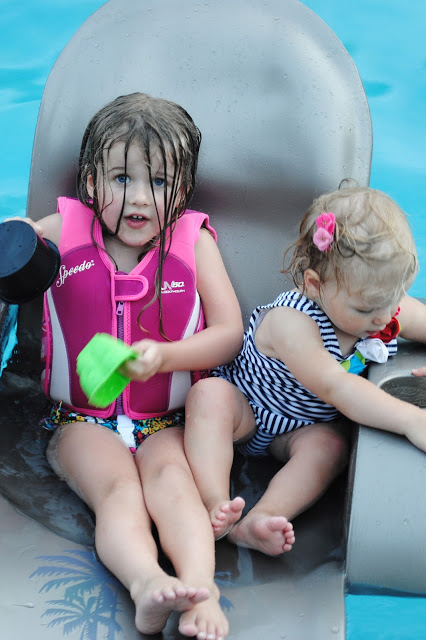 Setting up for our annual family photo…final shot not in hand yet!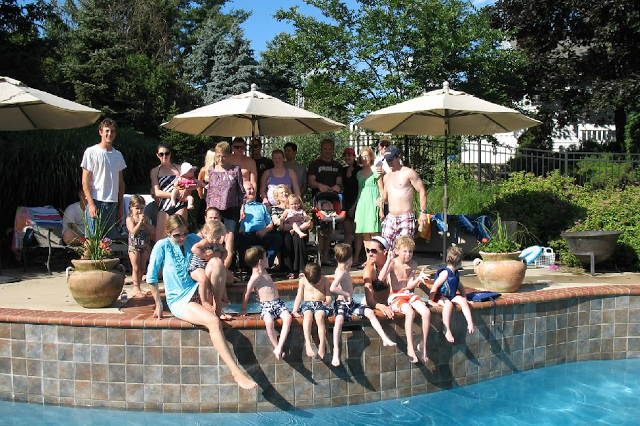 Yesterday was my darling, spirited, joyful niece's baptism, and Scott and I were so touched when my brother and sister-in-law asked us to be Lily's godparents. I realize I'm not entirely objective here, but is this child not gorgeous??
Wearing my baptismal gown from…ahem…34 years ago.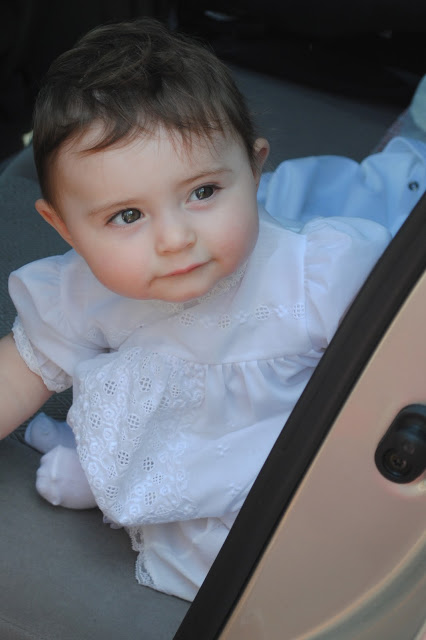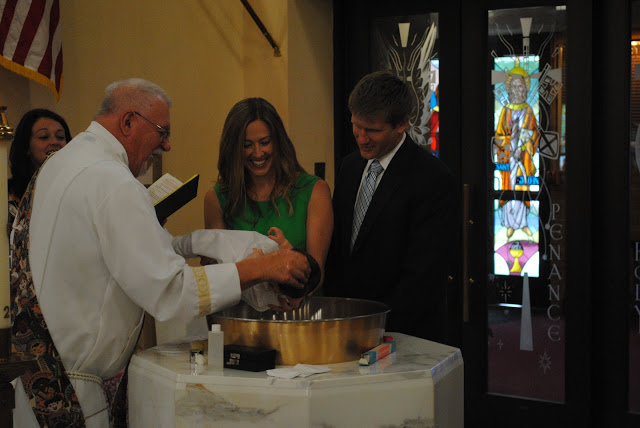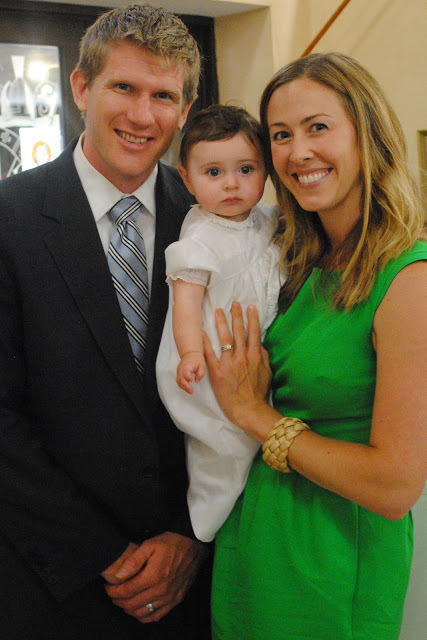 Ada loves – LOVES – being the big cousin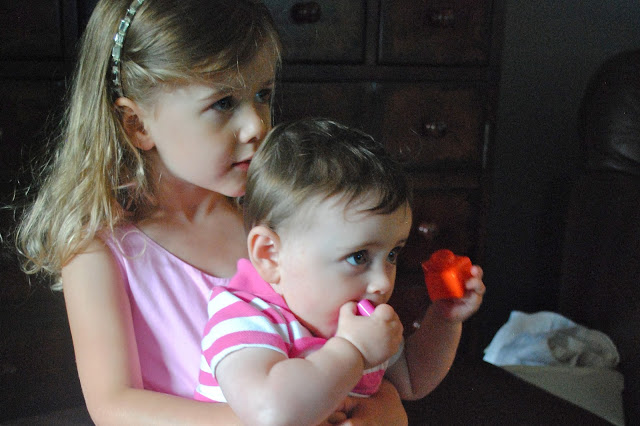 A busy weekend for us, but filled with lots of fun time with family. Spending time with Lily is always a bright spot and we loved being a part of her christening day. We'll be spending the rest of this week in PA, including a few days at my family's lake house. But more on that later…