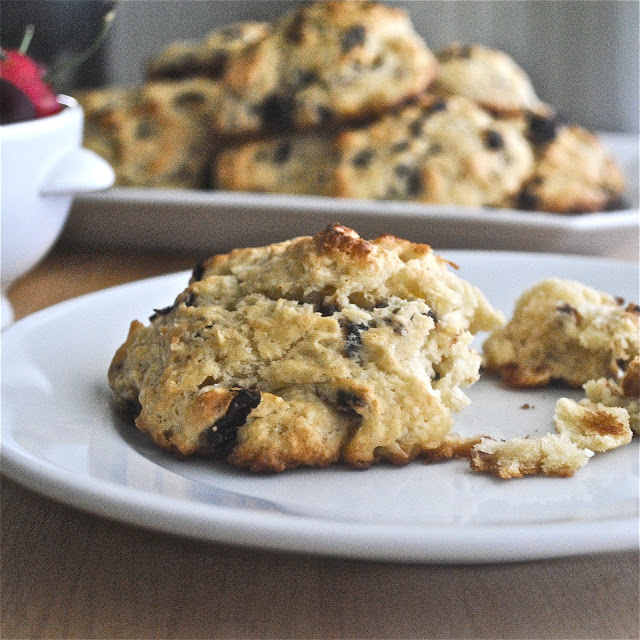 I don't have a huge weekday breakfast repertoire…egg & cheese sandwiches, whole-grain pancakes, hot 7-grain cereal, or smoothies are what the girls and I eat most mornings…and I have a feeling it's going to get even narrower when Ada starts preschool in the fall and we are fire-drilling it out of here three mornings a week!  On weekend mornings I like to do something different than our "usual" and these dried tart cherry scones are one of my go-to's.  They're sweet, tart, buttery, and taste richly of vanilla.
They're mouth-watering right out of the oven – crispy on the bottom, soft and biscuity inside, but leftovers warm beautifully in the toaster, so I usually make a double recipe and we enjoy the leftovers through the week.  While something about scones feels decadent, these are actually a bit lighter than traditional scones, which are usually made with heavy cream.
I think scones are widely misconceived as being very difficult and time-consuming to make, but the dough for these goes together in a matter of minutes and they spend only 15 minutes in the oven.  As if I needed another reason to love these little nuggets.
Dried Tart Cherry Scones – makes 6-8 scones

1 1/4 c. flour
3 tbsp. sugar
1 1/2 tsp. baking powder
1/4 tsp. salt
6 tbsp. unsalted butter, cut into small cubes
1/2 c. dried tart cherries, chopped
1/3 c. buttermilk
1 egg
2 tsp. vanilla extract
Preheat oven to 400.
Mix flour, sugar, baking powder, and salt in large bowl to blend.  Add butter and mix in with fingers or a pastry cutter until the butter is about the size of small peas.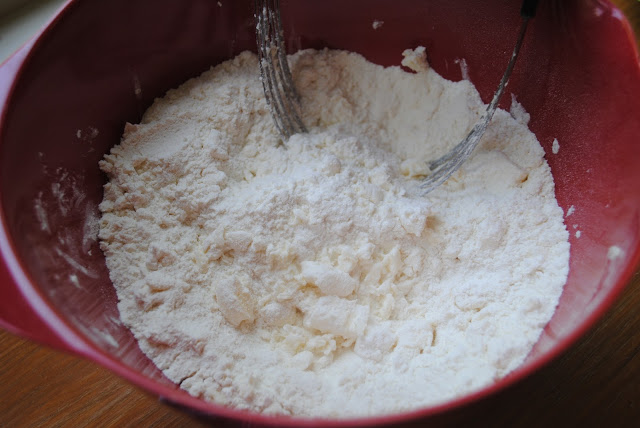 Gently stir in cherries.  Whisk buttermilk, egg, and vanilla in another bowl.  Add to flour mixture and stir with a spatula just until the dough sticks together.  The dough should be very lumpy.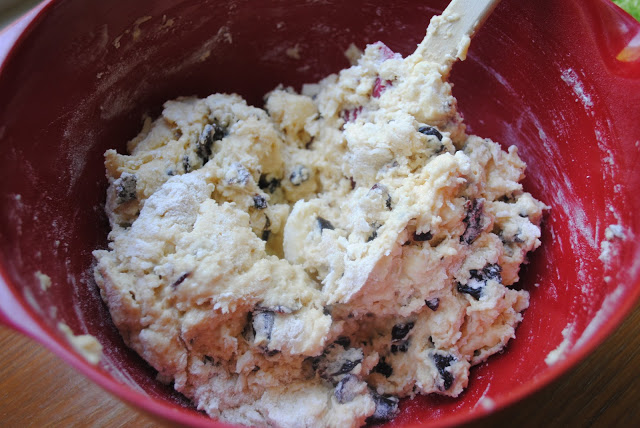 Using a spoon or ice cream scoop, drop large rounds of the dough onto a baking sheet and pat down slightly to flatten.  You can also shape the dough into a large circle and cut into wedges but I find dropping rounds easier.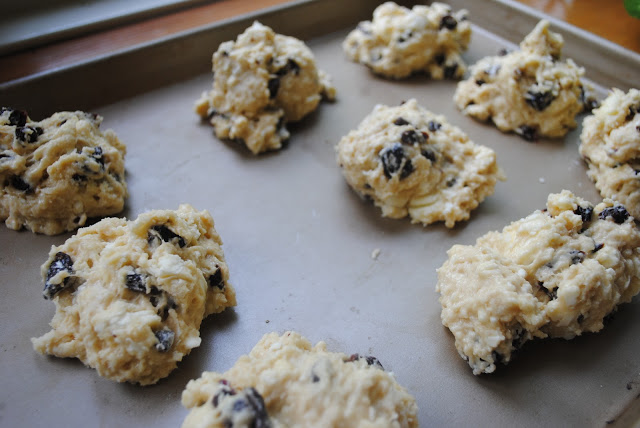 And a side note: I LOVE this ice cream scoop and use it for much, much more than just ice cream.  You can find it at Williams Sonoma.
Bake scones until golden, about 15 minutes.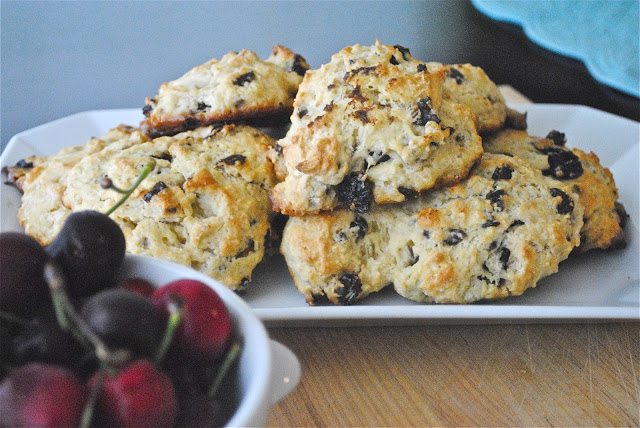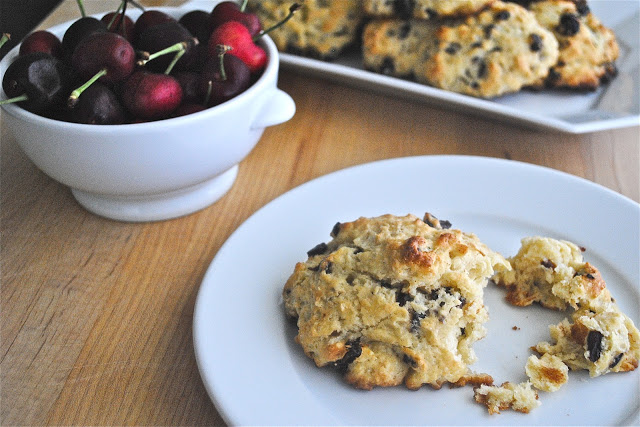 Wishing you all a happy weekend and a belly full of warm scones.
Click here for printable recipe.