Welcome back to our master bedroom. Do you remember a few short weeks ago when I said I thought I was "just about finished" in here? If not, you can read about it here. The only tweak I still had on my to-do list for this room was the idea of converting our headboard to an upholstered one. Despite my recent accent pillow fixation (here, here, and here) I really didn't expect to be adding any more to our bed. And then I went to Target for diapers and sunscreen and made the critical mistake of strolling the perimeter of the store after acquiring said diapers and sunscreen instead of heading directly for the checkout.
What should happen to catch my eye? Two 18″ ikat accent pillows in precisely the shade of orange in our master bedroom. I mean precisely the color, shade, saturation, absolutely-identical-color-orange we have as an accent in the room.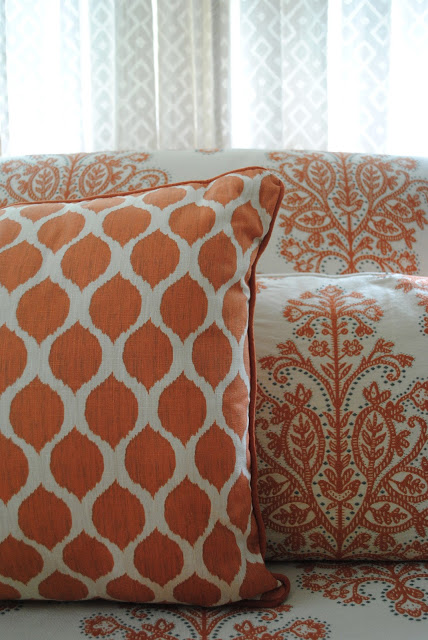 I stood there staring at them for awhile and turning them over in my hands and then I thought, what the heck? If I get them home and hate them I can take them back. But I don't hate them. I love them. I think they tie the chair and our bedding together even better. I love the layers of color and texture on the bed. The moment I set them on our bed I thought, "Yes! That's what it needed." Plus…isn't there something luxurious-feeling about flopping down onto a mountain of pillows?
Before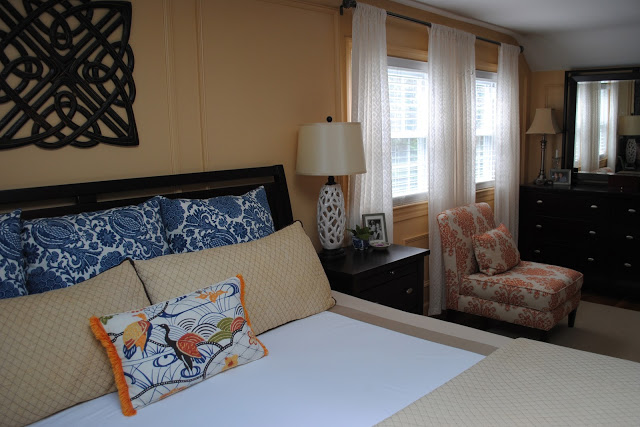 After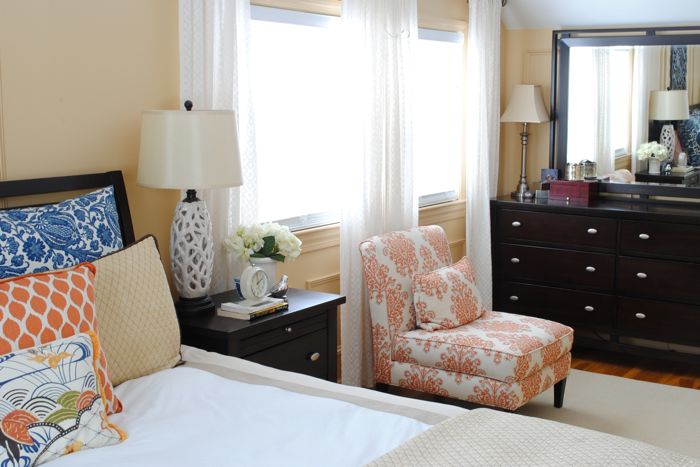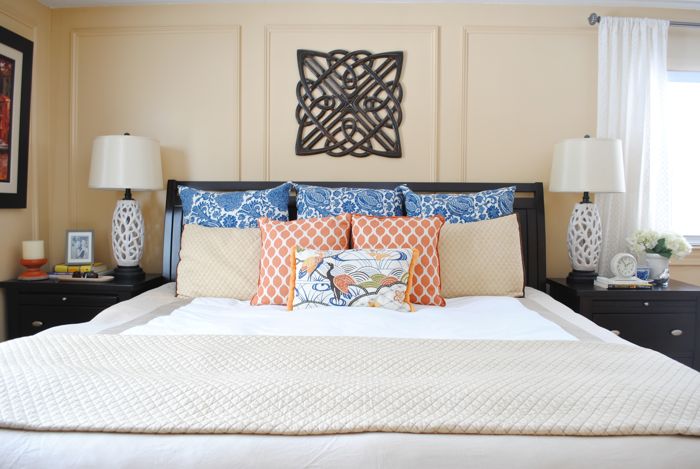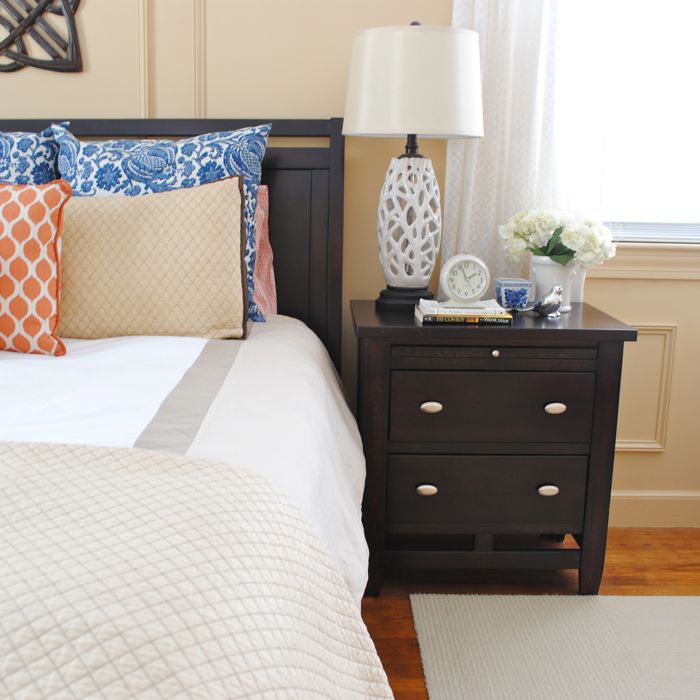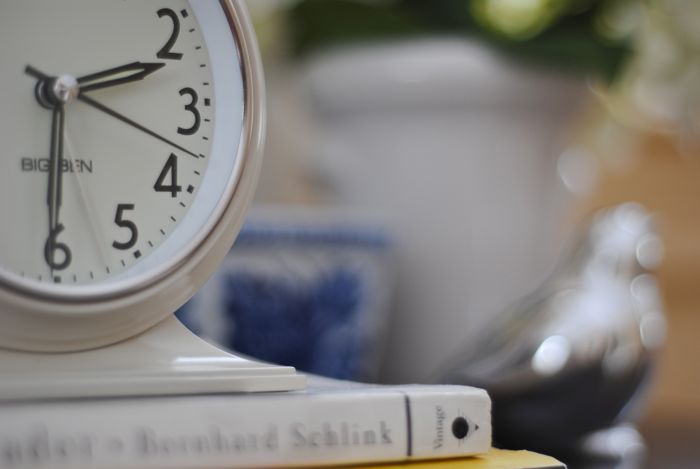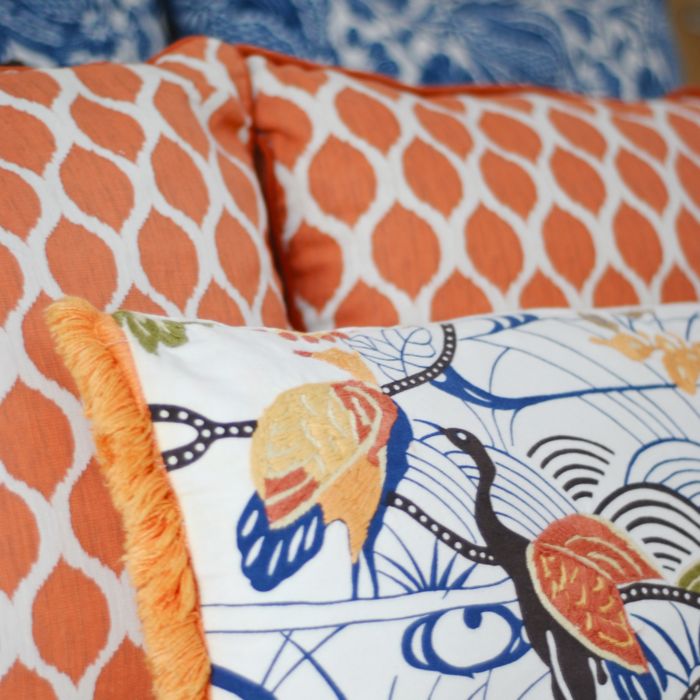 Tangerine was such an outside-the-box color for me but I really love the pop of bright and after five years am still really glad I went outside my comfort zone in here. I think bedrooms are a great place to play with color!