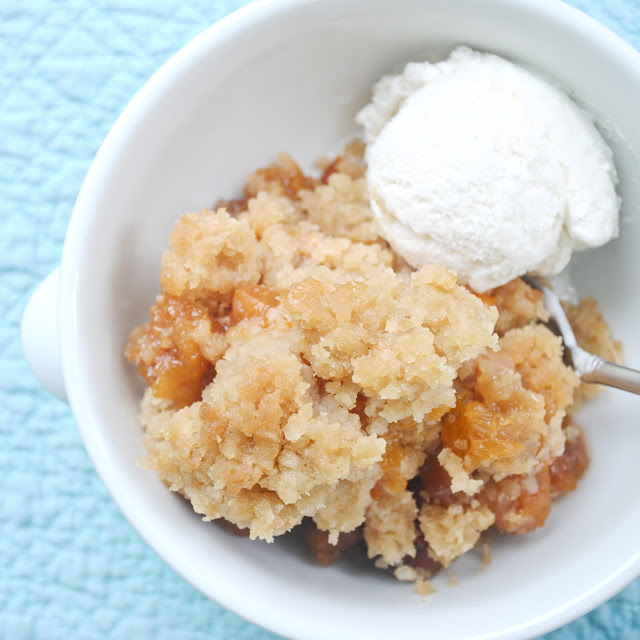 No big surprise here…I'm back with another Friday sweet treat, and it's sweet, tart, summery and simple, simple, simple.  I recently came across a recipe in a Martha Stewart Living magazine from last summer for an apricot pie with coconut crumble that sounded delicious.  And I love pie.  Do you remember when I said I love just about any kind of fruit dessert?  Fruit pies are at the tip top of that, and I don't really mind making pie crusts from scratch, which I know scares a lot of people, because I love eating homemade pie crust so darn much.
I planned to make the pie last Saturday but the day went by in a blur and before I knew it I just didn't have enough time left to make the dough, pre-bake it, make the filling and topping and bake the whole thing.  Which got me thinking…a fruit crisp or crumble is really just a pie without the crust.  I had all the ingredients for the pie filling and topping, so why not make the recipe as an apricot crumble instead?
I can't say how it compares to the pie, but this crumble version was fantastic.  Plus, heck, I probably eliminated a stick or two of butter from the recipe by leaving out the crust!  The filling of fresh apricots, sugar, and cornstarch darkens and bubbles thickly by the end of baking and has this wonderful chunky, jammy consistency.  It's the perfect blend of sweet and tart, giving you that hint of a pucker when you take a bite without actually being sour.
The topping is a pretty classic crumble but the addition of coconut puts it over the top for me.  You get that complexity and mildly exotic flavor that coconut brings without it being the star of the show here.  Hands down, the apricots are this dessert's leading lady but the coconut is one heck of a supporting actress.
Add a hearty scoop of vanilla ice cream, gelato, or frozen yogurt on the side and prepare to get lost in a little bit of summer dessert goodness.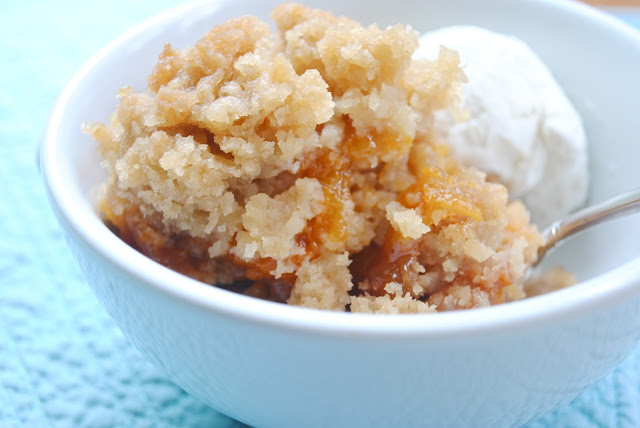 Apricot Coconut Crumble
Filling
1 3/4 lbs. apricots, unpeeled, cut into 6 wedges each
1/2 c. granulated sugar
1/2 c.  brown sugar
1 tbsp. plus 2 tsp. cornstarch
1/4 tsp. salt
Topping
3/4 c. plus 3 tbsp. flour
1/8 tsp. salt
1 c. plus 2 tbsp. sweetened shredded coconut  
1/2 c. cold unsalted butter, cut into cubes
1/4 c. plus 3 tbsp. brown sugar
Preheat oven to 375.
To make the filling, stir together apricots, sugars, cornstarch, and salt. Pour into a 9″ pie plate.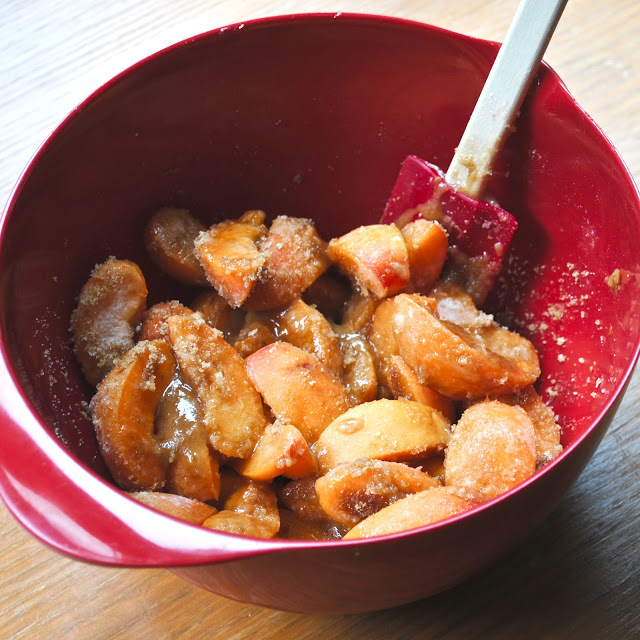 For the topping, pulse coconut in a food processor until finely ground. Add flour and salt and pulse until combined.  Add butter and brown sugar, and pulse until clumps form.  Pour topping on top of apricots and spread to cover.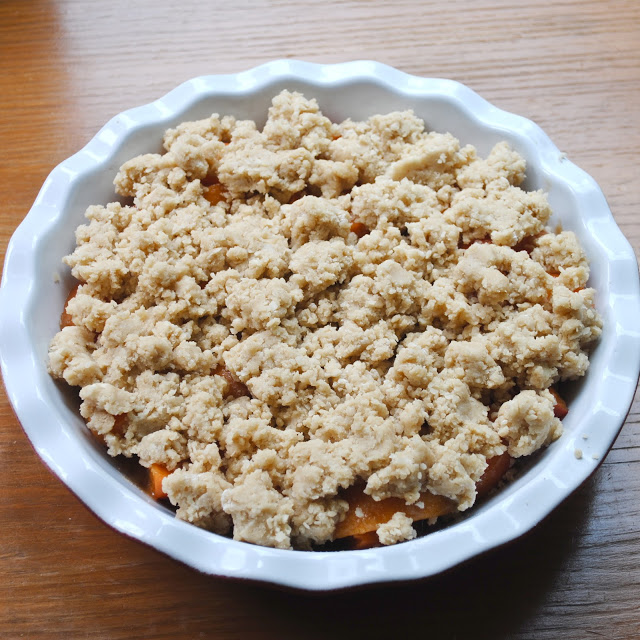 Bake crumble, with foil underneath to catch juices, until vigorously bubbling in center, about 1 1/2 hours. Loosely tent topping with foil after 30 minutes to prevent burning.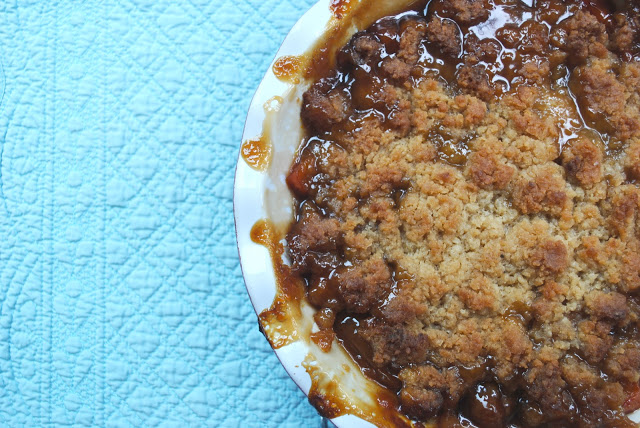 Transfer crumble to a wire rack, and let cool for at least 2 hours before serving.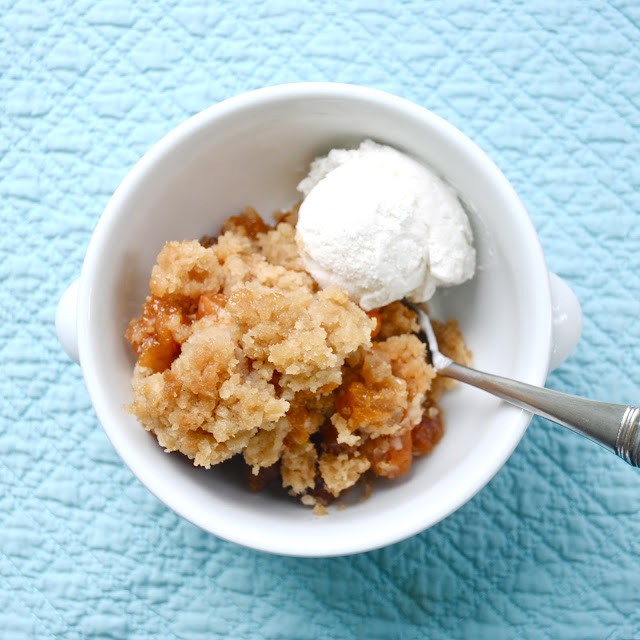 Click
here
for printable recipe.
Adapted from recipe
here
.