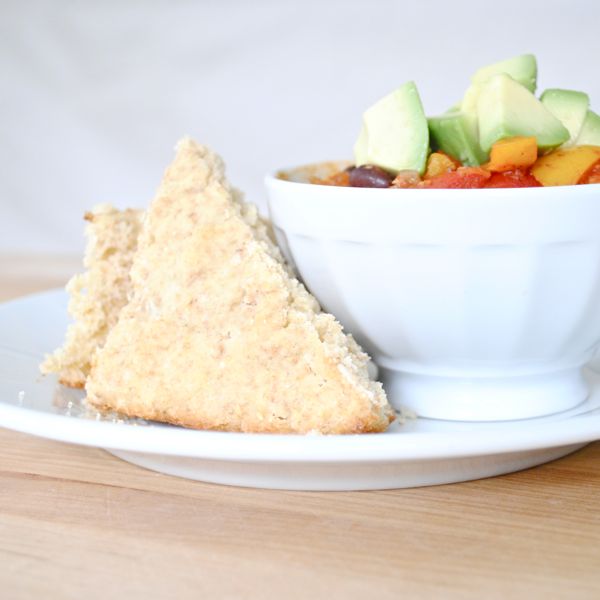 We arrived back home yesterday afternoon after a great Thanksgiving visit with my in-laws.  I hadn't expected to take most of last week off from blogging but was met with a lack of internet access when we arrived in New Hampshire so I pretty much unplugged from from last Wednesday until today.  I did have my iPad with me but couldn't get Blogger to function quite right on it.  Anyone have some tips on writing and editing posts while using Blogger on an iPad??  The main issue was I couldn't scroll down once I got into post editing.
Anyhow, as promised in last Tuesday's recipe for chicken chili, here is my favorite chili accompaniment – homemade whole grain cornbread.  It is so, so easy.  And there is nothing quite so wonderful as warm bread fresh from the oven.  A bread like this needs no special equipment, finesse, or time to rise.  You just mix up the ingredients, pour the batter into a pan, and a very short time later you will have crispy on the outside, warm and soft on the inside, hearty, satisfying, fresh cornbread.
I've never liked sugary sweet cornbread that tastes more like dessert than bread and this version is only very lightly sweet.  For a little pop of color and flavor, some chopped scallions or chives tossed into the mix would be great.
Whole Grain Cornbread
Ingredients
1 c. cornmeal
1/2 c. whole wheat flour
1/2 c. all-purpose flour
1/4 c. sugar
1 tbsp. baking powder
1 tsp. salt
4 tbsp. cold butter
1 c. milk
1 egg
Preheat oven to 425º.
Mix cornmeal, flours, sugar, baking powder, and salt in a medium bowl.  Cut butter into cubes and work into the cornmeal mix with a pastry cutter or fork until it resembles coarse meal.
Whisk milk and egg in a measuring cup or small bowl.  Pour over cornmeal and butter mixture and stir very gently with a rubber spatula until just combined.  The batter should be quite lumpy.
Grease a square glass baking dish with butter, refined coconut oil, or shortening (I use an organic, non-hydrogenated shortening).  Pour batter into prepared dish.
Bake 20-25 minutes, until cornbread is lightly browned at the edges and a toothpick inserted into the center comes out clean.
Let cool a bit and serve.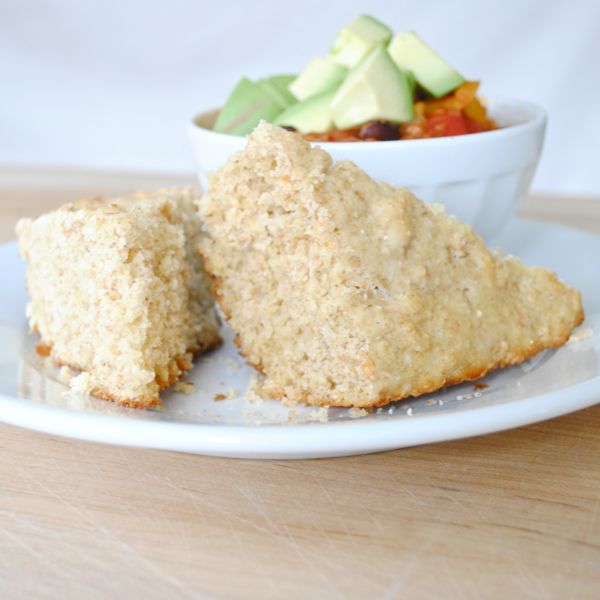 Click here for a printable recipe.