My baby is sleeping in a bed. Sigh… She's only just two, and still in diapers, but there's something about seeing her little body sleeping in a big bed that really drives home that she is not a baby anymore.
With her move into the bed last week I've started to make some little changes in her room to start the transition from nursery to little girl's room. Her crib is still in the room, as well as a changing table, but as soon as I get a dresser they'll be going.
There are no overhead lights in the bedrooms in our house, and I don't really miss them other than the "pretty" factor they can add. I had been vaguely thinking of adding some kind of pendant in Ellie's room when I stumbled across this glitzy globe in Home Goods during holiday season.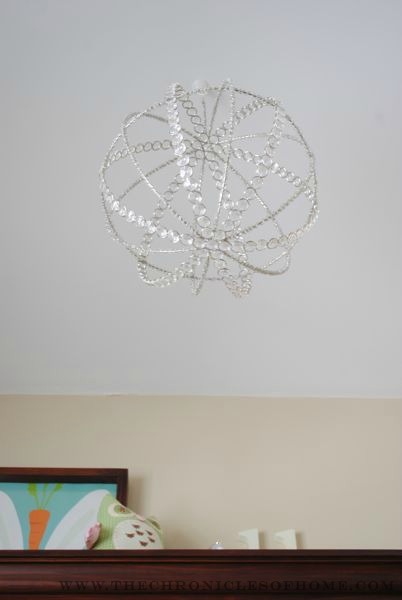 I haven't a clue what it's supposed to be. It was with the holiday decorations and came with a hanging chain so……what does that make it?? Well, in my case at least, a fun, glam little accent in the corner of Ellie's room where her chair sits.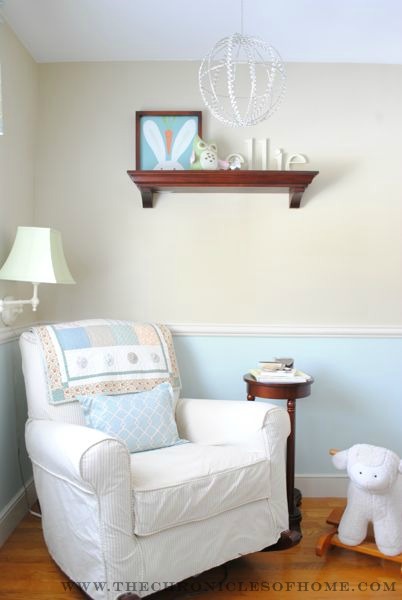 I'm pretty sure I could convert it into an actual light but I like it the way it is. All I needed to do was buy a wall anchor, drill a hole in the ceiling to fit the anchor, hammer it in, and screw in a decorative hook. It was a really quick and easy update to her room and I love the bit of sparkle and whimsy it adds.
This pendant at Shades of Light is similar and retails for $495! Granted, it's an actual wired light fixture and my little knockoff would require some finagling to turn it into a real light. Mine also has less in the way of crystals.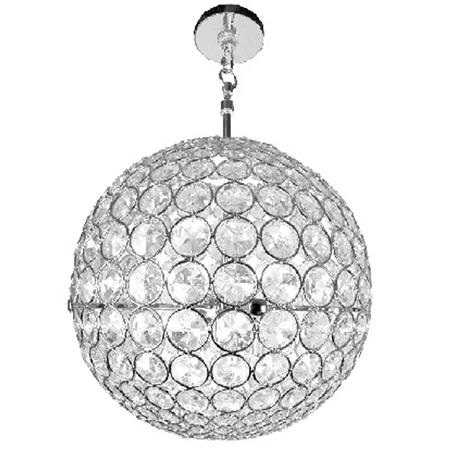 Not too far off though, and for my little girl's room, I'm much happier having spent $20!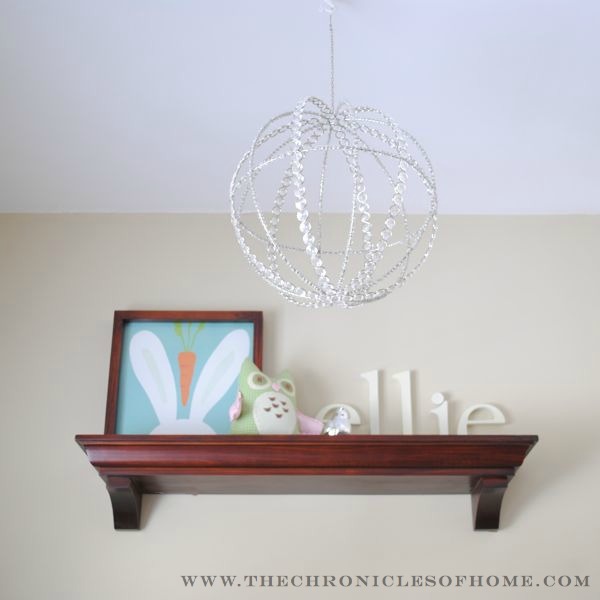 Next up in here I'll be a adding a few new accent pillows to that "big girl bed."