Hope you all had a great weekend! We stayed pretty low-key, which felt great after all the busy-ness of December. I spent the first half of yesterday turning this…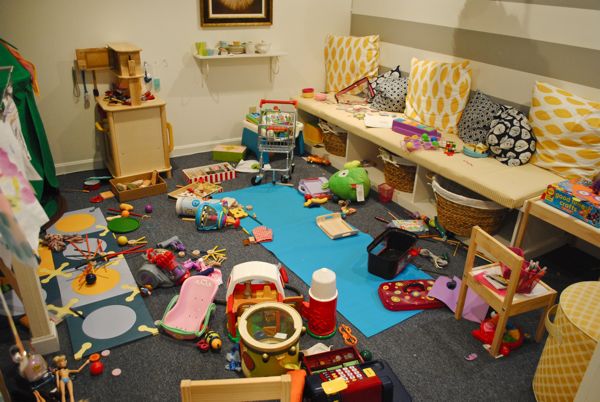 …back into this.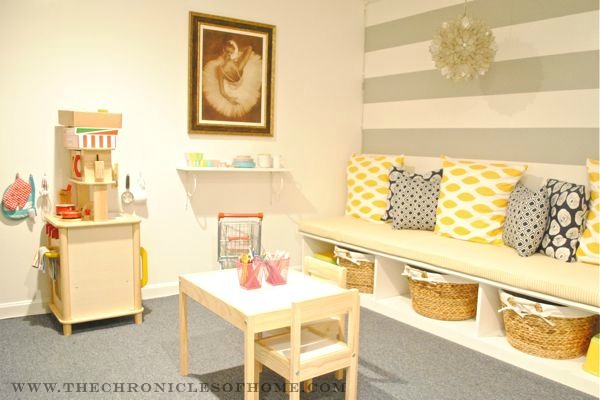 The lesson of "put the last thing you were playing with away before getting a new thing out" hasn't quite sunk in yet with my two and four year olds. I'm not even sure it's realistic to expect a two year old to stick to that but I'm pretty sure my four year old could be a little more responsible for her own messes by now. I cracked under the squalor, though, and did it myself.
I've got a few projects in the works now and thought I would give you a sneak peek at what's coming up.
In the playroom, I've got a repair project going on the two little chairs. The seats on both currently look this this: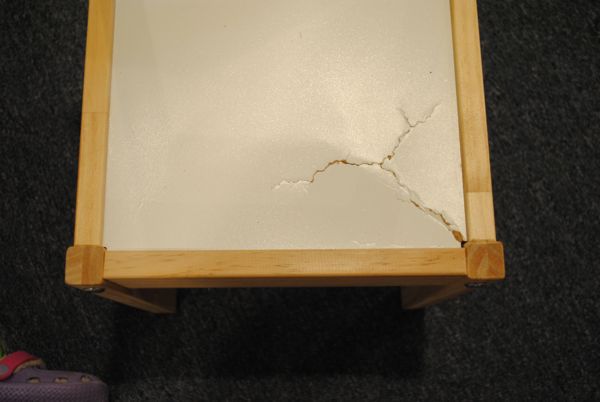 I'm doing the new seats in wood planks so they're a bit sturdier. The cardboard-ish chair seats only lasted about 6 months, but that's what you get for $9.99 at Ikea!
I ordered a wooden letter for our front door after seeing one on Pinterest and it arrived just a few days before Christmas. I'm so excited to get it painted and hung!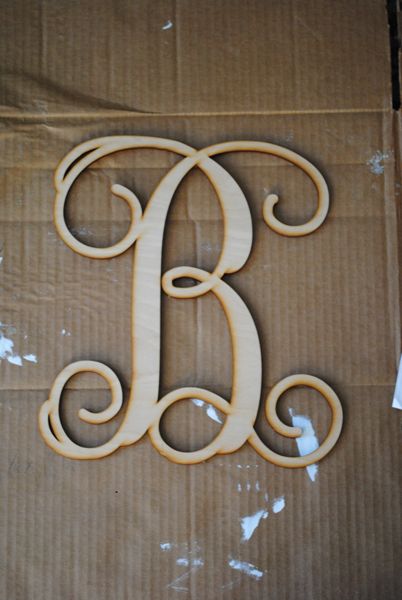 I'm hoping to turn the top of an old lamp shade and these humble metal rings into a fabulous faux-capiz shell pendant for Ada's room. Fingers crossed I can turn my vision into reality…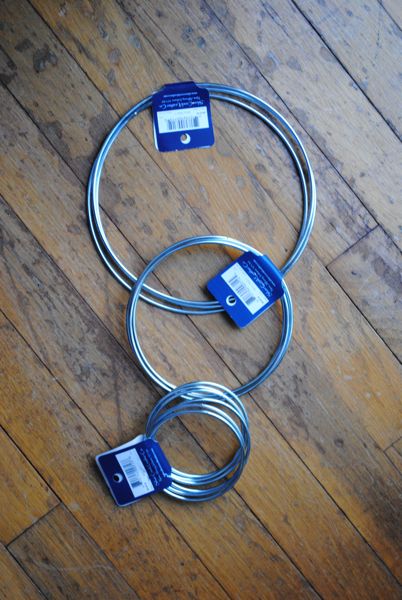 This vintage bookcase in our upstairs hallway has been on my makeover list for months and months now. It's finally getting a fresh coat of pale blue paint and some serious styling attention. It's been easy to overlook since it's in an out-of-the-way place, but see the peek of the
made-over cane chair
in the bottom right corner? The bookcase needs to up its game with such a gorgeous new neighbor. I also have an idea to alter an old rug and retire this hand-me-down from the house's previous owners.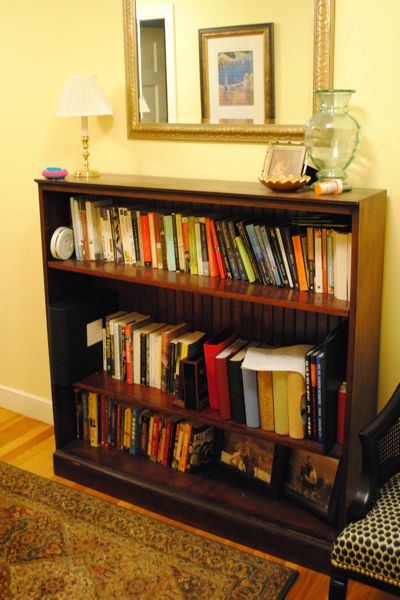 Finally, you're getting a peek at my office! There is a lot of organization work to be done in here and I've decided to start with the built-ins. I'm planning to rip off the existing, rather awkward moulding, frame the whole thing out with simple, flat planks, and turn the doors into a Shaker style. And those shelves and cabinets obviously need A LOT of work. I'll be removing everything, sorting, purging, organizing, and styling for a whole new easy-to-use and easy-on-the-eyes look. I can't wait!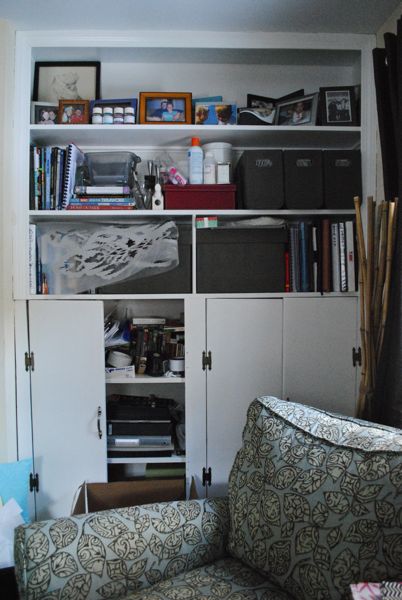 I've got a few projects going for other people too. I'm in the process of building an upholstered bench for a friend, similar to this one I made for my kitchen: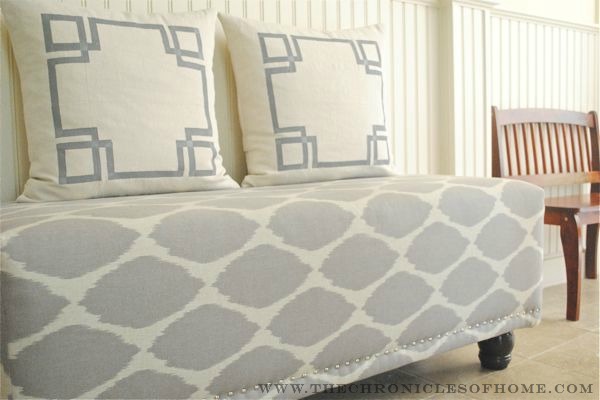 I'll be building a bed frame for another friend modeled after this one from West Elm. We just selected a linen fabric to use for the upholstery and are waiting for it to arrive.
And, last up, I'll be making some upholstered room divider screens for my aunt. We're pretty sure we've found the fabric she wants to use in this soft,
Asian-inspired toile
.
So…I have a lot of balls in the air right now, but I like the momentum of having a few projects going on simultaneously…as long as I can keep track of it all :) I can't wait to wrap some of these projects up and share them with you!