Remember a few weeks back when I shared a recipe for lobster mac and cheese?  And I also shared an amazing source for lobster meat at Costco ($10 a pound for shelled wild-caught langostinos)?  Well, they've made it back to my dinner table, this time in a delicious lobster corn chowder.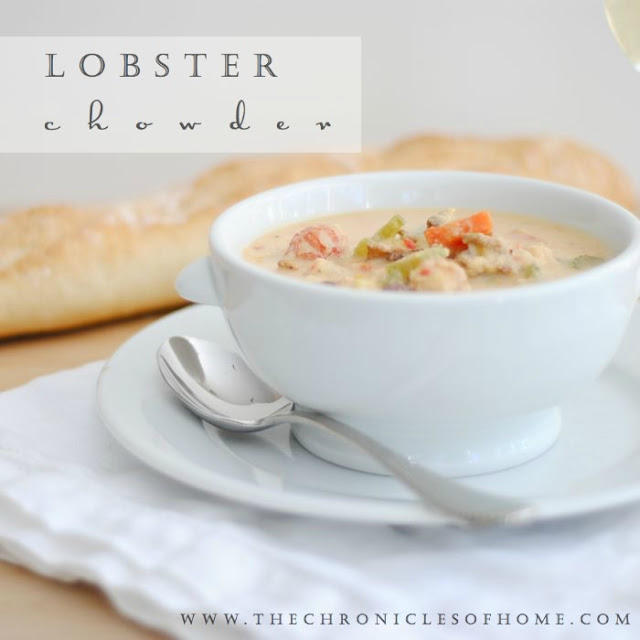 I had a friend ask me this week if lobster chowder is like lobster bisque and it kind of is, but it's pretty different too.  Most lobster bisques are thick with cream and butter and have little in the way of vegetables.  This chowder has a lighter texture than lobster bisque and it's full of veggies.  There's a cup and a half of 1/2-and-1/2 and 8 slices of bacon but they're spread out over a large Dutch oven worth of chowder, so while it tastes like a creamy indulgence, it's actually reasonably healthy.  Pureeing half of the corn really helps give you that velvety texture without overdosing on cream.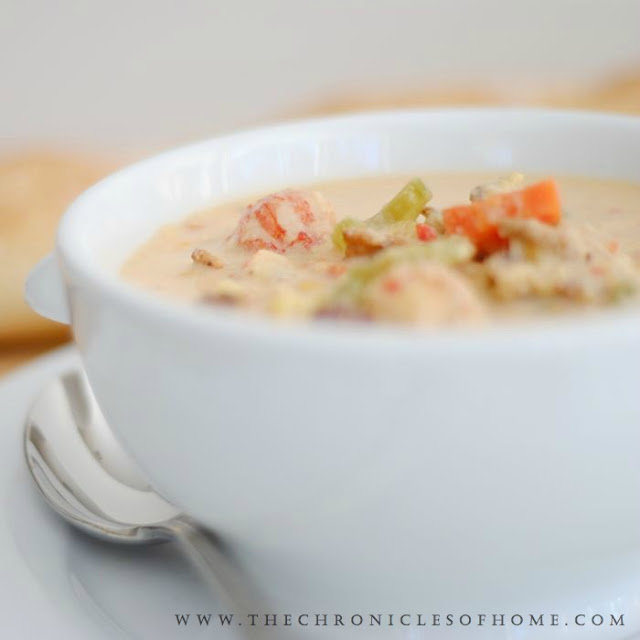 I chose to puree the peppers here because my two-year old has a thing with peppers.  And that thing is that she spits them out as soon as they touch her tongue.  She eats just about everything else though so…I shouldn't complain.  I used half a red pepper and half a yellow pepper because I had them on hand, but you should use whatever you have or want to buy that adds up to a whole bell pepper.
We had a teaser of a spring day here in Boston yesterday and I even hit the playground with my girls for the first time since the fall, but we're back to highs in the 30's again today.  The upside is that I can enjoy soup weather for just a little while longer :)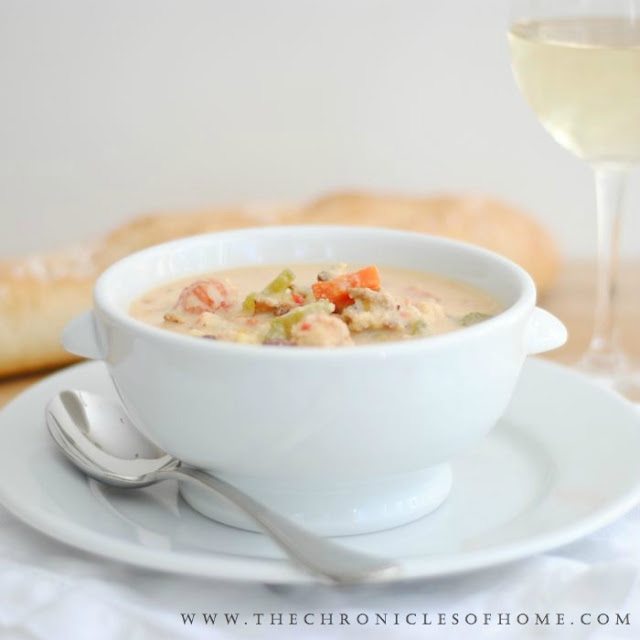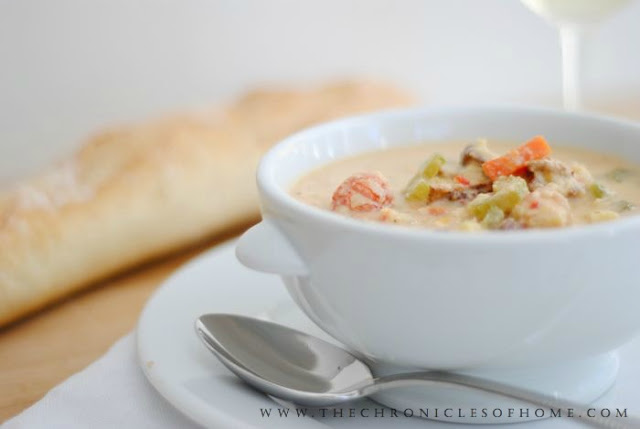 Lobster Corn Chowder
Ingredients
2 lbs. frozen corn kernels, thawed
1/2 red bell pepper, cored
1/2 yellow bell pepper, cored
3 c. chicken stock
8 slices bacon, chopped
2 c. onions, chopped
4 large carrots, peeled and diced
2 ribs celery, diced
3 c. seafood stock
1 1/2 c. half-and-half
1 lb. lobster meat, cut into bite-sized pieces
Puree 1 lb. of the corn and the bell peppers with 1 c. of the chicken stock in a food processor.  Set aside.
Cook the bacon in a large Dutch oven or soup pot over medium high heat until crisp.  Remove to paper towels with a slotted spoon.  Add onions to pot and saute until softened, about 5 minutes.  Add remaining lb. of corn and saute 3 minutes.  Add carrots and celery and cook until vegetables have softened a bit, about 5 more minutes.  Pour in seafood stock and remaining 2 c. chicken broth and bring to a boil.  Simmer uncovered 20 minutes.
Stir in corn and pepper puree, half-and-half, and lobster meat and stir to combine.  Cook until heated through then ladle into bowls and serve.
Click here for a printable recipe.