No glam shots today and no finished projects, just a little peek at what I've been working on the past week.
You might recall in my post about the $2 update to my office built-ins I said I'd be "Shaking" things up a bit. Well that was a non-so-thinly-veiled reference to my plans to rip off the existing moulding around the built-ins and replace them with Shaker-style moulding.
It's been a little more complicated than I envisioned because the built-ins are apparently the crookedest built-ins ever made so there was lots of shaving pieces down and angling the sides in unforeseen ways and caulking gaps. But…I think I'm good to go now. Next up is a nice couple of coats of fresh white paint and some new hardware. Here's where we stand right now: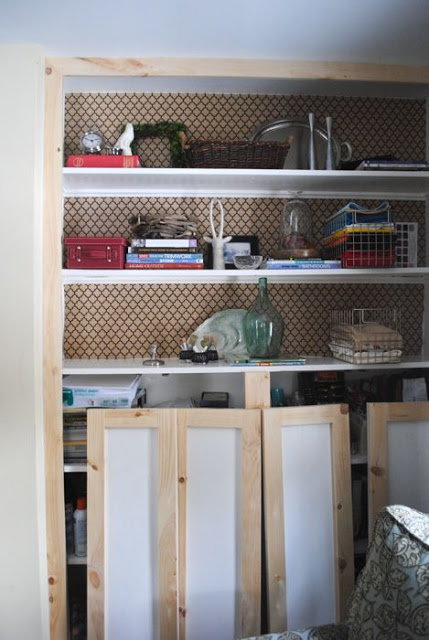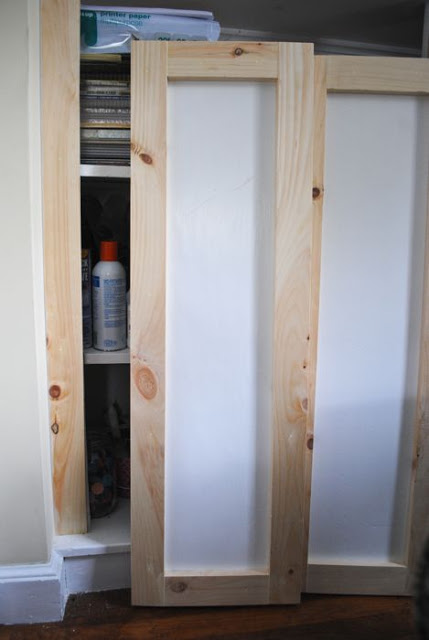 If you follow me in Instagram (click
here
to sign up) you've already seen that I'm working on an upholstered bed frame. The full story is that I'm making it for a friend and it's being modeled after this one from West Elm:
The main difference is the West Elm bed doesn't accomodate a boxspring and my friend wanted to use her boxspring. So the construction is a bit different. She chose a beautiful butterscotch linen and pewter nailheads for the upholstery.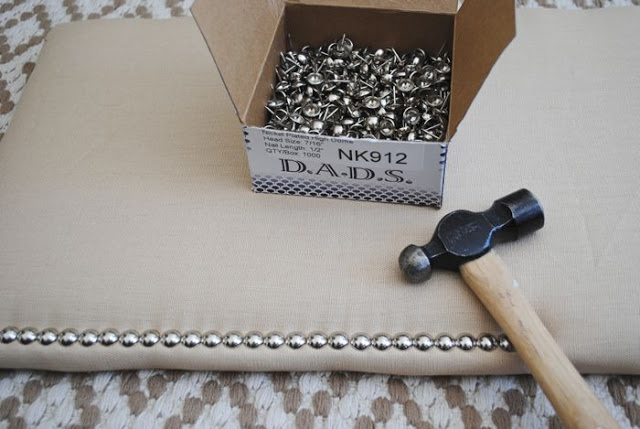 I'm basically finished but you'll have to wait a bit for the finished photos and tutorial. I can't fully assemble the bed until I get it to her house and we still have to pick a date. But stay tuned, it's coming!
* * * * *
If you didn't have a chance yesterday, would you please head over to Emily Henderson's Facebook page and
vote for my nightstand
in her contest? I'm currently in 7th place, so THANK YOU to those who voted already! Need about 30 more votes to get me to 1st though :)