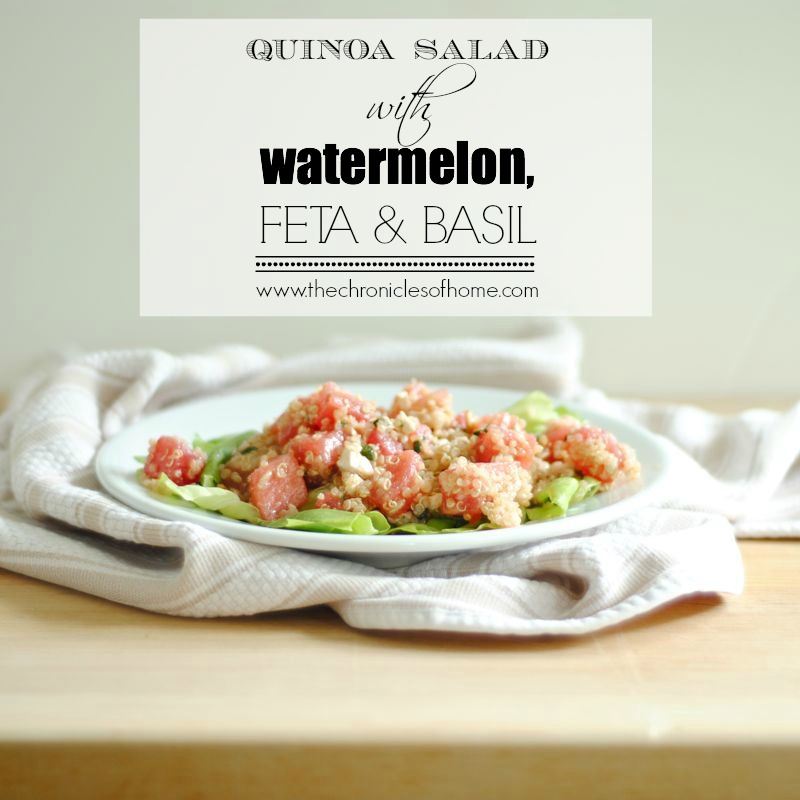 I've lost count how many times I've made this quinoa watermelon salad this summer.  I love it as a side dish with dinner, I love it for lunch, I love it for a snack, I love it cold out of the fridge, I love it room temperature.  I would eat it in a boat, and I would eat it with a goat.  I will eat it in the rain, and in the dark, and on a train.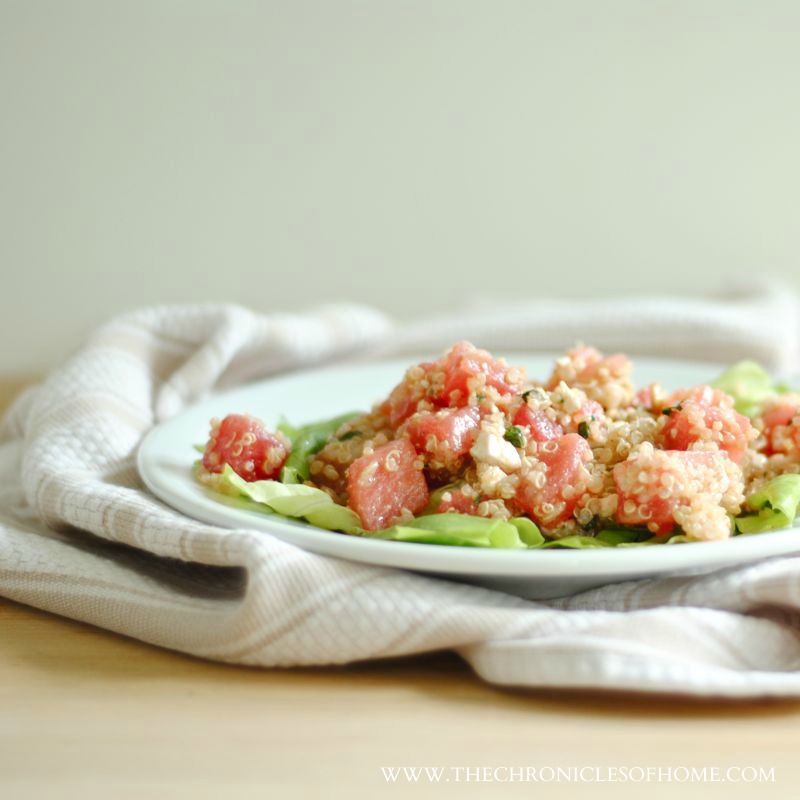 Couldn't help that little lapse into Green Eggs and Ham :)
But seriously, go gather up these ingredients while watermelon is abundant.  If you're going to get hooked on something for the rest of summer, this is a pretty healthy vice.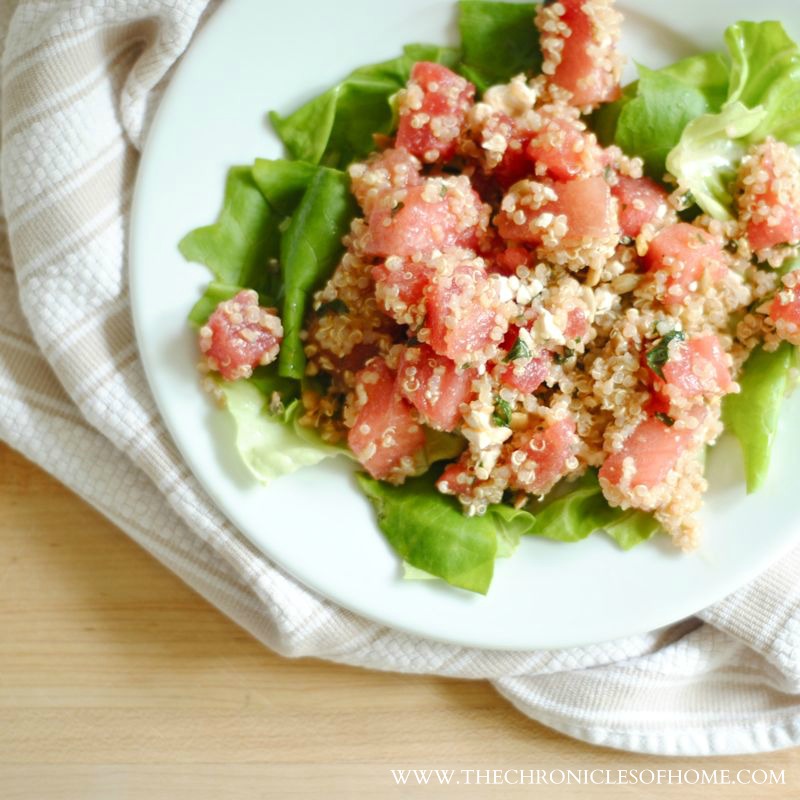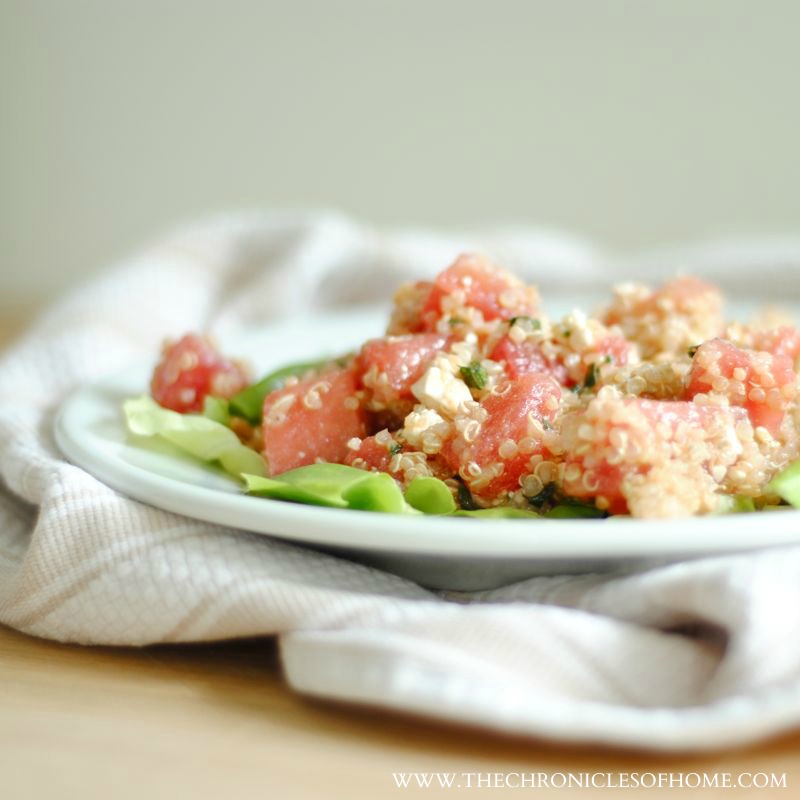 Quinoa Salad with Watermelon, Feta, and Basil
1 c. quinoa, rinsed
3 c. watermelon, cubed
1/2 feta cheese, crumbled
1/4 c. basil, chopped
1/2 c. sliced almonds
5 tbsp. olive oil
1/4 c. fresh lemon juice
2 tsp. shallot, minced
1 1/2 tsp. honeyCook quinoa according to package directions.  Let cool to room temperature.
Meanwhile, combine watermelon, feta, basil, and almonds in a large bowl.
Whisk olive oil, lemon juice, shallot, and honey in a small bowl.
Add quinoa to bowl with watermelon, pour dressing over, and stir to combine.  Serve immediately or chill and serve cold.
Click HERE for a printable recipe.
pssst…this isn't the first time I've paired watermelon and feta.  Check out these party perfect Watermelon & Feta Mini Skewers HERE.