Well…if you've been reading for a little while you might guess.
I'm not so great at this suspense stuff, so I'll just go ahead and tell you.
Today, I am VERY excited to be guest posting on the Better Homes and Gardens Style Spotters blog!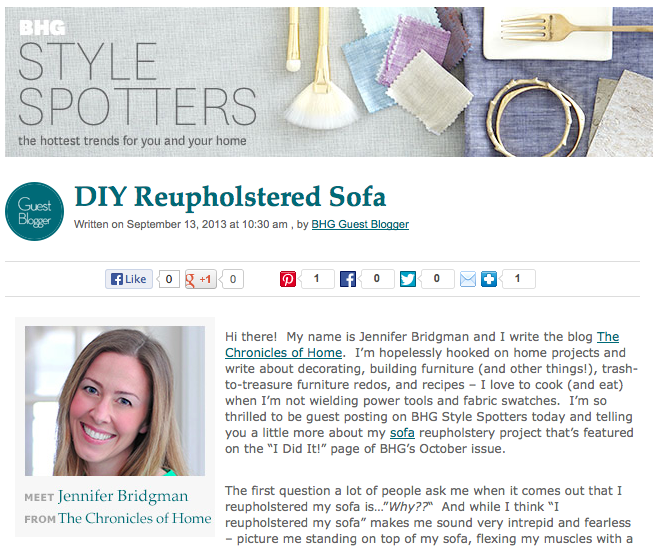 Which means, the time has almost come to see my feature in print. The feature I freaked out about HERE and gave you a recap on HERE.
I got a sneak peek last week and think I'll be free to share here on the blog next week when the October issue hits newsstands.
You can read my post at BHG HERE, where I'm sharing the story behind my sofa.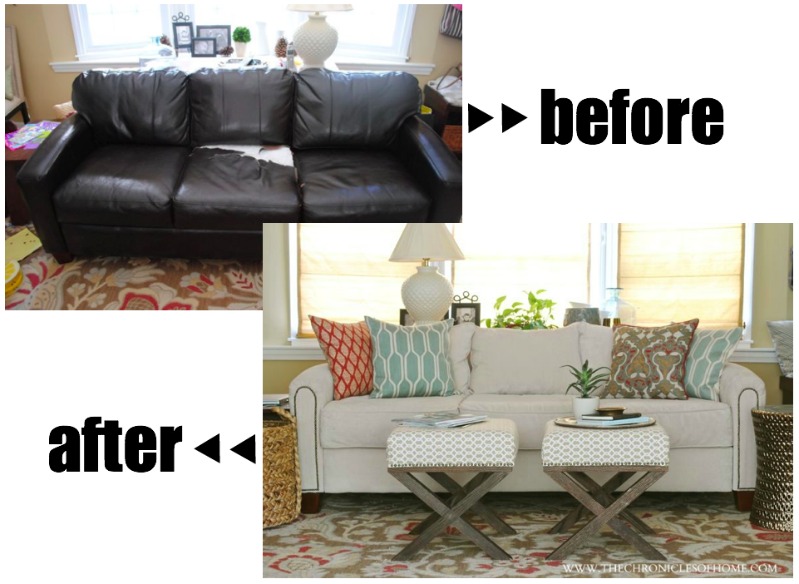 I'll be back next week with some behind-the-scenes photos I wasn't free to share before and I absolutely cannot wait to see that page in print.
Hope you have a great weekend!