I can hardly believe it, but the kitchen mini-renovation is almost done.
Like, DONE, done!
All that remains are painting the cabinets white and sprucing the trim with some fresh white paint. I'm thinking May is likely for the cabinets – I want to spray the cabinet doors outside and the snow HAS to be gone by then, right?
I'm hoping to share the finished powder room makeover with you next week, and then think I'll have some pictures of the finished kitchen (minus white cabinets) the following week. I can't wait to show it all to you, but for today, here are a few peeks at what's been going on.
The transom windows I was so hoping to include in the work are completely installed, and just waiting for some white paint.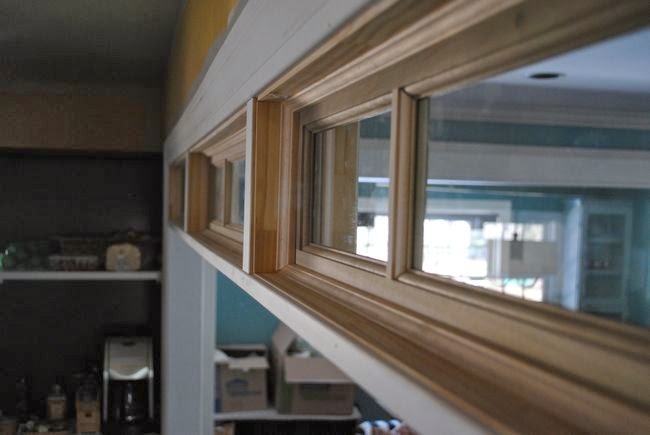 The marble-esque quartzite counters, gooseneck faucet, and farmhouse sink are fully installed and functioning gloriously well. I run my hands over the counters so many times a day, I'm worried I'm going to wear down the polished finish.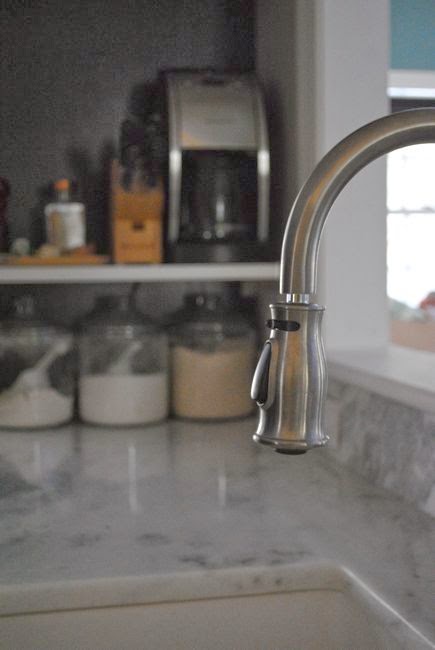 The walls got a coat of pale grey paint today and it has brightened the kitchen tremendously. You can see the old and new colors next to each other here.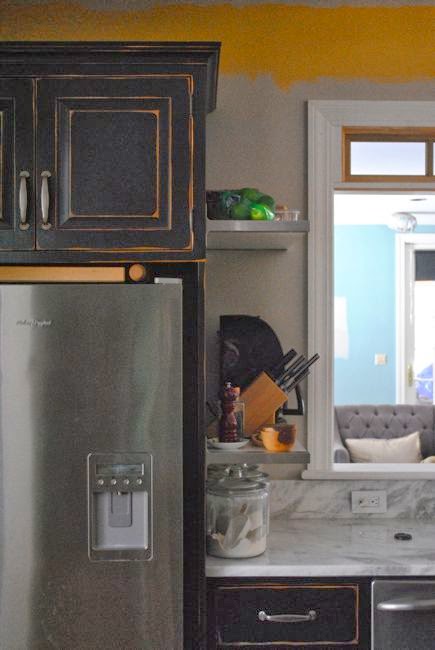 Ah, so close I can taste it! Stay tuned, I should have full-reveal photos for you in a couple weeks!