I feel a little funny calling this post a "reveal," like I've been slaving away behind the curtain and am now dramatically pulling it aside with a resounding, "Ta-Da!"
But since we don't all live in the same town and you haven't all seen my powder room in person, "reveal" feels sort of right, doesn't it?
Here's where we started on move-in day – no mirror, green/black walls.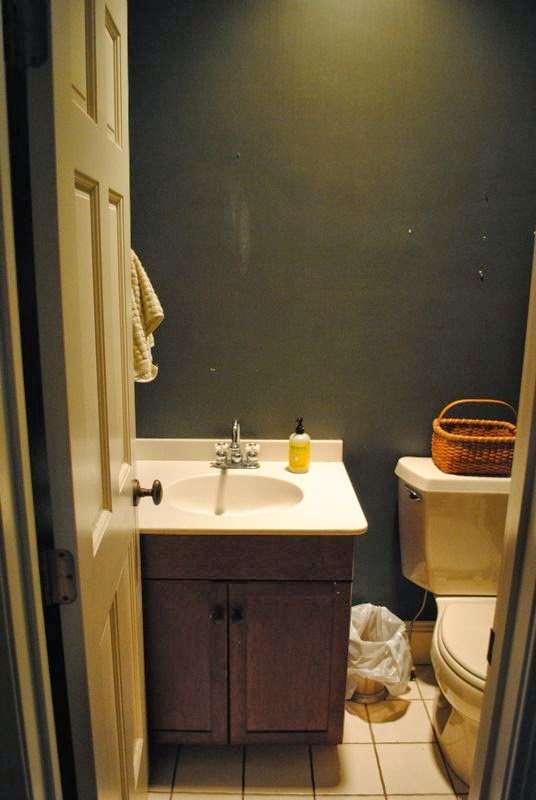 And here's where we are today!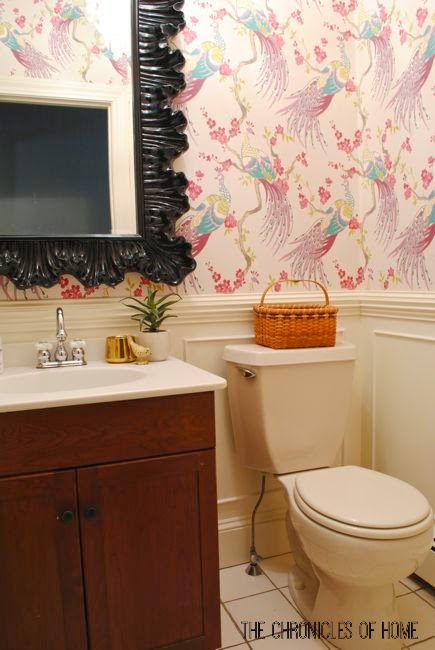 Here's a rundown of what I did to get from point A to B:
Hung an oversized mirror with a glossy black frame.
Wallpapered the top 2/3 of the wall in Clarke & Clarke Indira Damson wallpaper.
Installed crown moulding.
Installed a chair rail and shadow boxes underneath the wallpaper.
Converted the recessed light to a capiz pendant.
I'll walk you through specific how-to's for all of these steps over the next week or two, but today will just let the pictures flow so you can get a good look at all the bright, peacocky goodness!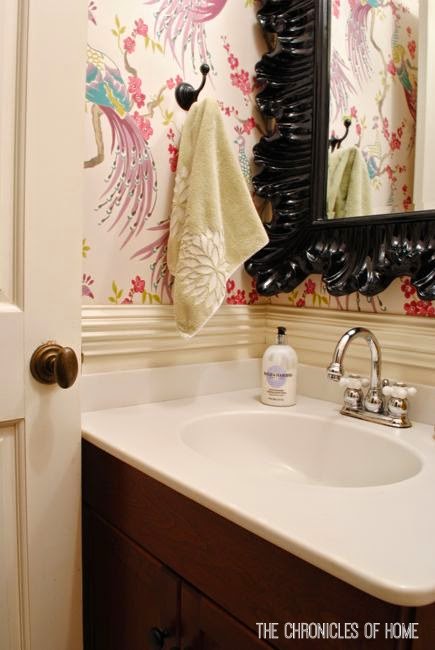 I decided to only wallpaper the top 2/3 of the room because of how colorful and busy the pattern is. I like having the white below the wallpaper to balance out all the rich colors. Plus, I just love the polished look that wainscoting brings to a room.
And before you go, what would a room reveal be without a proper before and after?
Pretty drastic, right?!