Sometimes my projects take a long time and much effort, like the reupholstery of my sofa,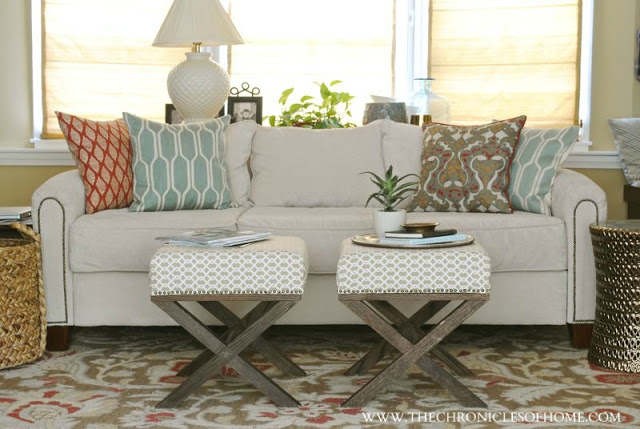 or the building of the x-benches,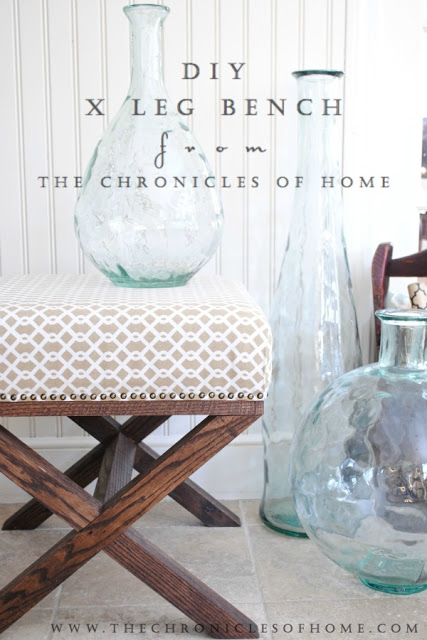 or the painting of my childhood dresser.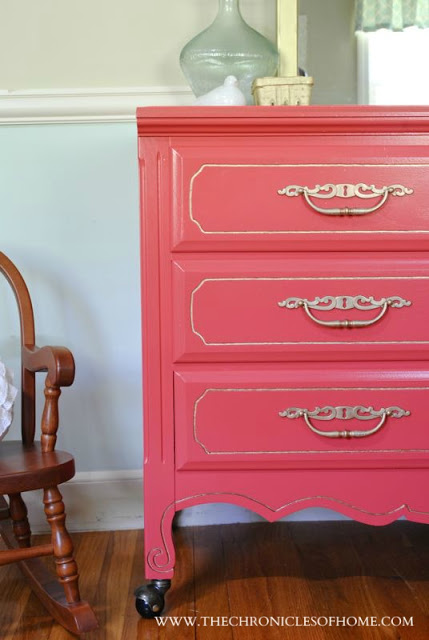 There is something I love about an all-consuming, ongoing project, but there is also something I love about a project that takes 5 minutes, costs $7, and has a lot of impact.
Today's project is one of those.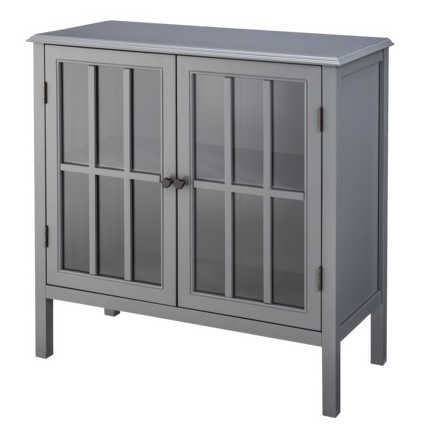 I bought it for a little space between our kitchen eating area and family room to use as a bar cabinet, and while I had no real issue with the knobs it came with, I couldn't stop thinking about the
brass matchbox clasp
I'd spotted at Home Depot a few weeks ago and how pretty the brass would look with the grey cabinet.
All I had to do to make this update was remove the existing hardware and screw the new clasp in its place.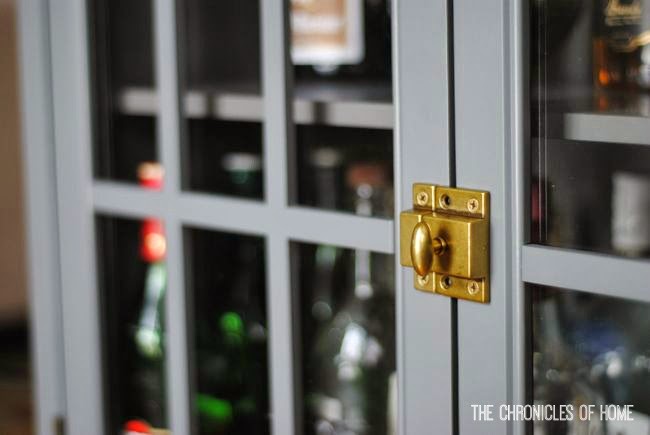 The only finesse needed, since I wanted to keep this update quick and easy, was that I needed to make sure I placed the left side of the clasp right over the existing hardware hole, and then matched up the right side of the clasp next to it. Positioning it like this covered the existing holes completely and makes it look like the clasp was always a part of the piece.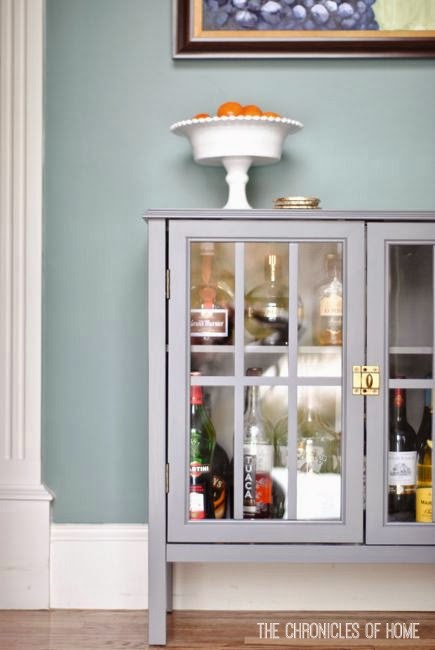 I didn't use the two center holes but the clasp still look perfectly at home on the cabinet. I love how unique and custom it looks now!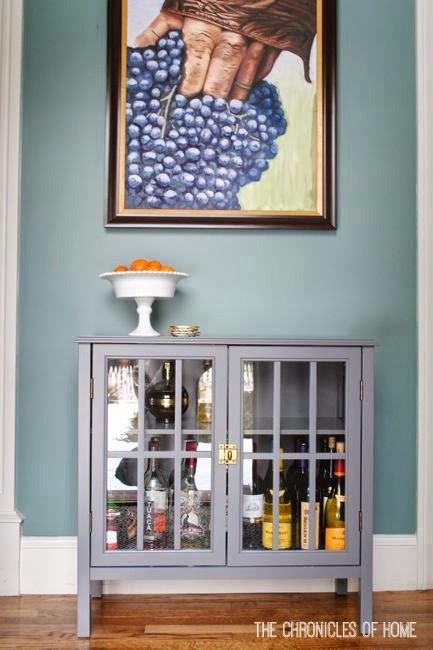 And do you notice the totally gorgeous gold-leafed agate coasters on top? You can find some lovely agate pieces in
Desert Domicile's Etsy shop
.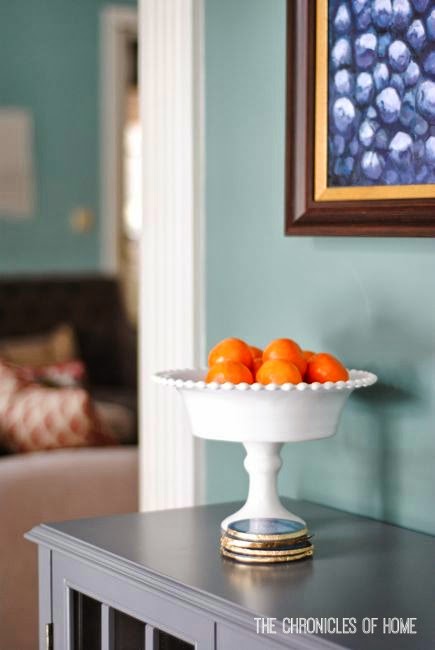 Who likes a quick and easy update with lots of impact? Me! Me!!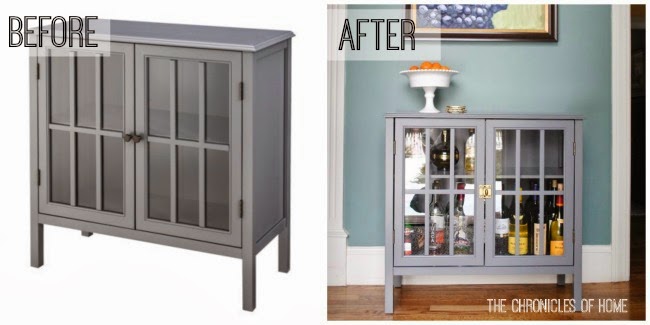 Now what else can I put a matchbox clasp on?