Hi there! I haven't been doing much in the way of Monday posts lately but I have a really fun challenge to share with you today.
I'm teaming up with twelve other bloggers to inspire and challenge each other (and hopefully you!) to do-it-yourself. What is "it"? Anything at all! We'll be tackling projects big and small, but the important thing is that we'll be taking something on our project lists and finishing it. Sneak peeks will be happening all week and we'll be sharing our reveals next Monday, May 26th.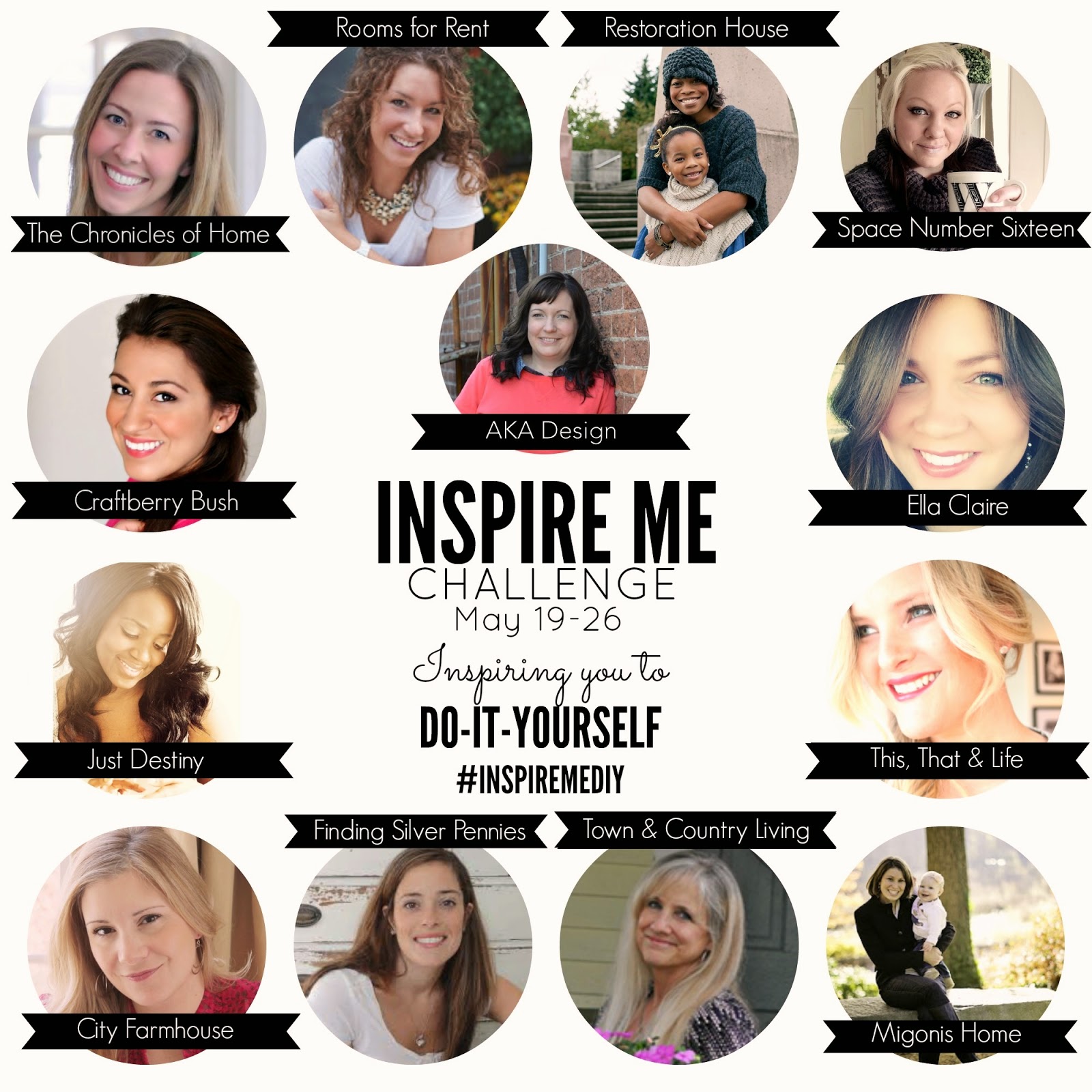 You can search the hashtag #inspiremediy on all our social media channels to follow along, and if you decide to participate and tackle something on your own project list be sure to use the same hashtag so we can see what you've done.
You can find all the talented ladies above here:
And how about a little sneak peek of what I'll be working on?? Here's where I'm starting:
I hope you can bang out a project this week too. I can't wait to see what everyone comes up with!