When I shared the simple jeweled box project with you the other day, I had plans to show you today how I gold leafed the agate bookends in the photo.  You are all such eagle-eyed readers, though – I couldn't believe how many questions I got about the bookends!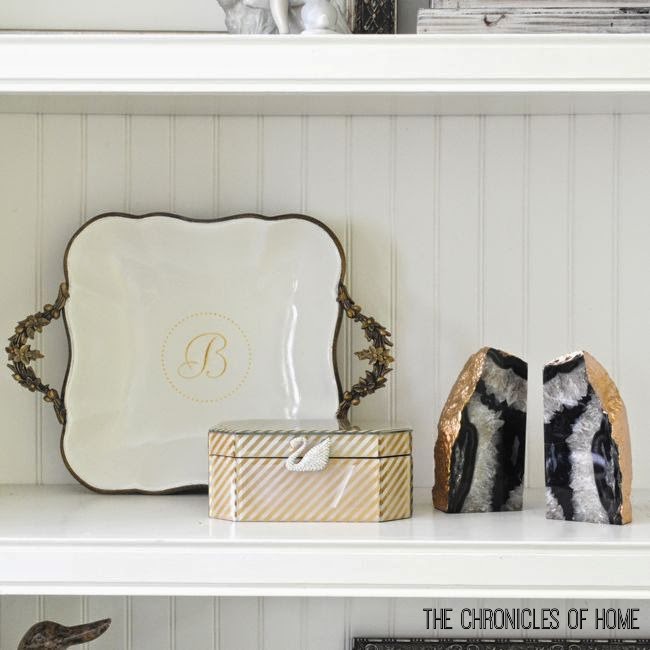 I found them at Home Goods about a month ago and they were a steal – $14.99 each.  For real agate, I was psyched.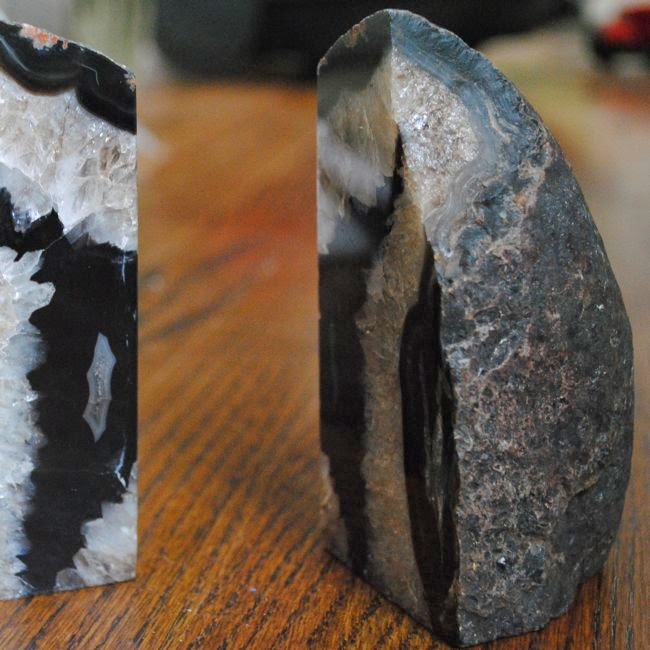 Even plain agate is gorgeous, but I'd seen some other blog friends – Kristin at Bliss at Home and Caitlin at Desert Domicile – give their agate pieces the gold treatment and the look was calling to me.
Have you ever worked with liquid gold leaf?  It's so bright and rich and authentic-looking and so easy to use.  You just brush it on.
Your supplies for this project are only:
a small paintbrush
agate bookends
And the steps are just as simple – brush the liquid gold leaf carefully on the rough sides of the bookends, let it dry, and…that's it!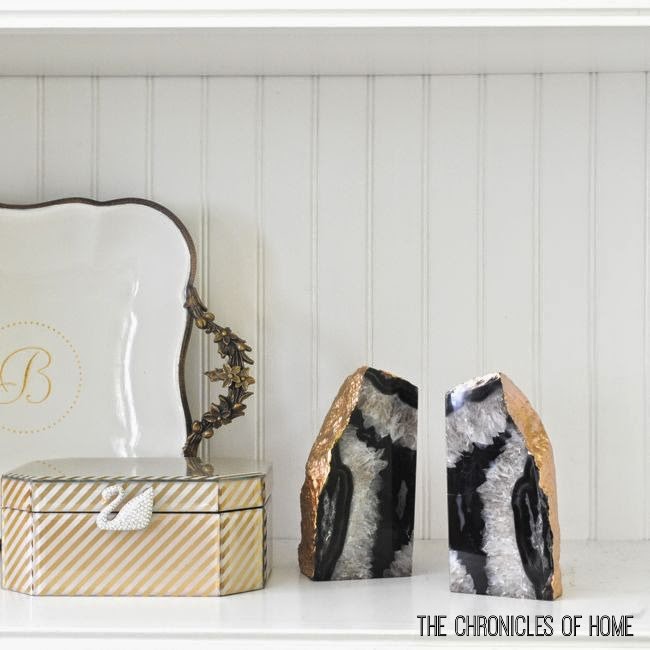 I think they're so pretty, I'm not even using them as bookends right now but as decorative accents on the built-ins in my dining room.
I'm all about the five-minute projects this week, huh?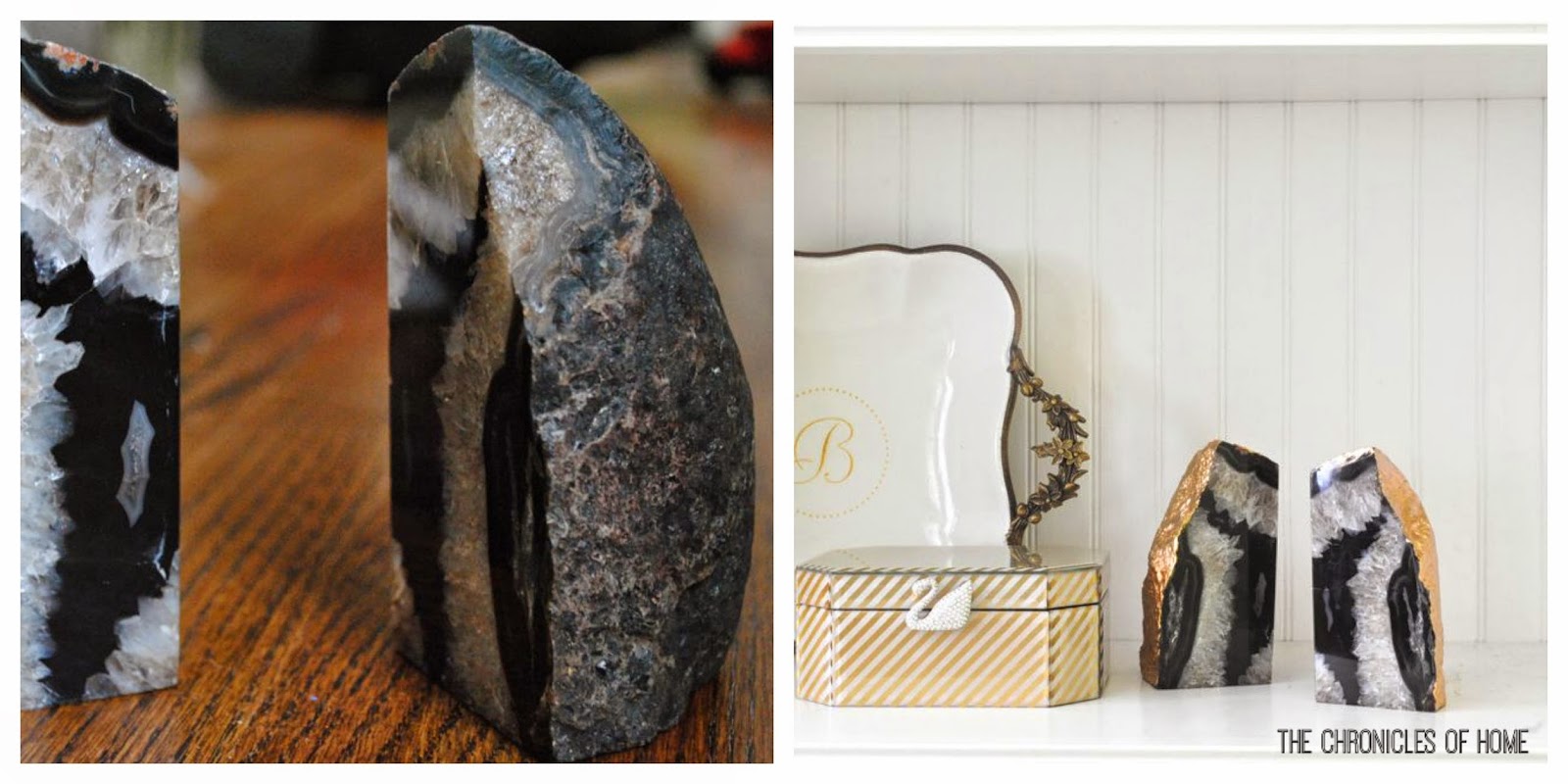 When the projecting is this easy and this good, how can I say no??
Hope you have a great weekend!
* * * * * * *