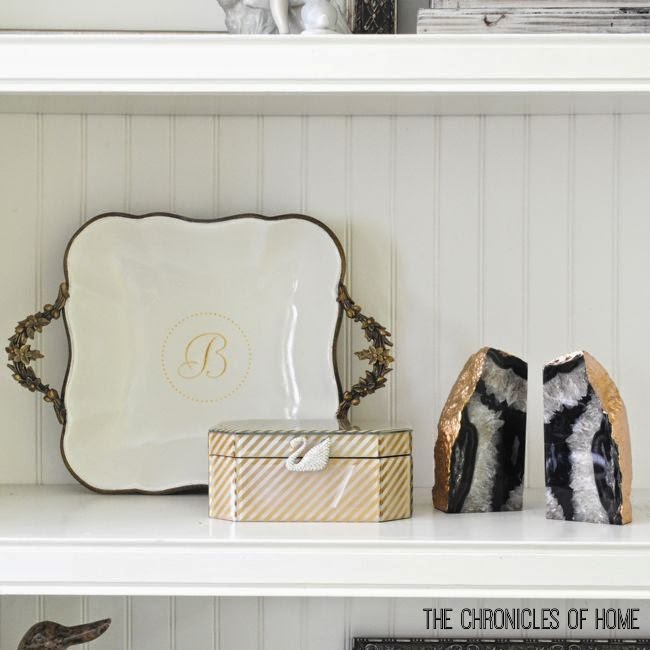 Who loves a five-minute project?
Me too!
This pretty little project today takes maybe that.  It might be even less.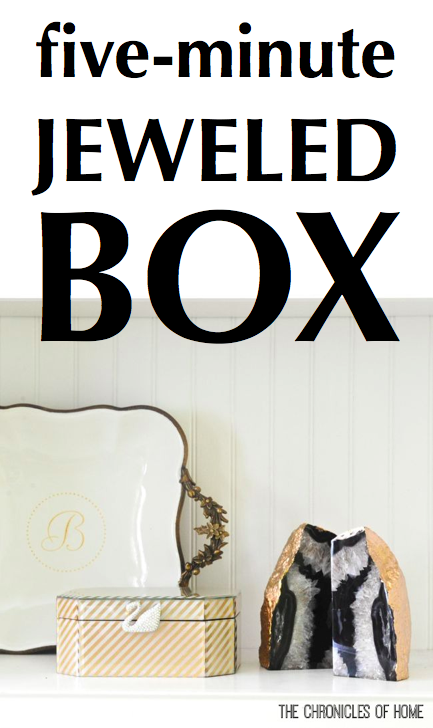 This is one of those ideas I tucked away awhile ago – practically a year now – when my beautiful, kind, and hilarious blogger friend, Freckles Chick, prettied up some lacquered boxes with jeweled earrings.
My version uses a small jewelry box and an old pin, but the basic idea is the same.
Here's what you'll need:
a small box (this one is from Target and is still available in silver HERE)
something jeweled (pin, earring, etc.)
pliers
hot glue gun
All I did to take this cute, but plain, little box to glam status was use pliers to bend the pin part off the back of a jeweled swan pin I've had for years, put two dabs of hot glue on the back, and press onto the middle of the top part of the box.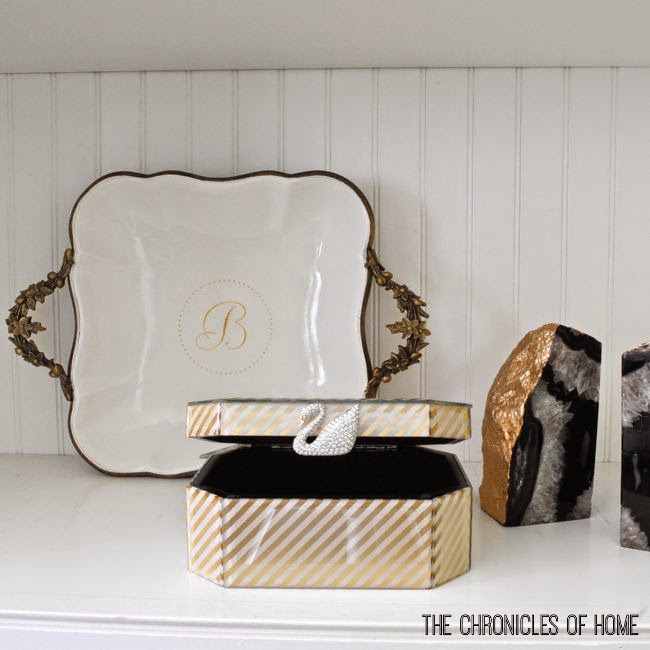 I searched around for the pin I used and it turns out, according to EBay at least, it's a rare Swarovski pin.  One seller is asking $250.  So I'm sort of hoping that's a big-time markup because I very unceremoniously just ripped the back of mine off!
Now go forth and bejewel!