Not to get all boozy on you on a Thursday, but I wanted to give you enough time to stock your cabinet for a delicious springy cocktail for this weekend.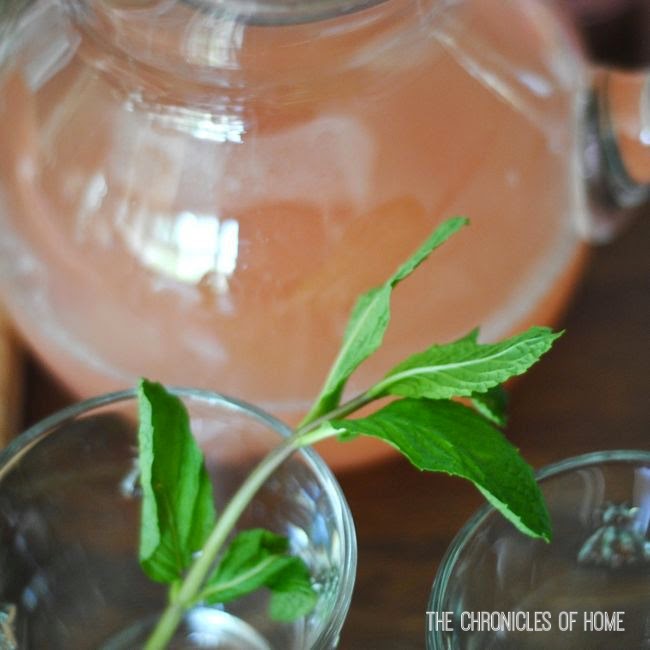 Scott and I both love a classic Greyhound – grapefruit juice + vodka – but we discovered a few years ago that swapping pink grapefruit juice for the regular upped the sweet factor really nicely.
Then, on
our trip out west
a couple summers ago, we went to a bar that served fresh Greyhounds – freshly squeezed grapefruit juice + vodka – and our minds were pretty well blown.
I should have known as much, but the fresh juice made all the difference in the world.
So that pretty much brings us to the concoction I'm sharing with you today.  I combined the pink Greyhound and the fresh Greyhound, plus added a smidge of mint and fizz.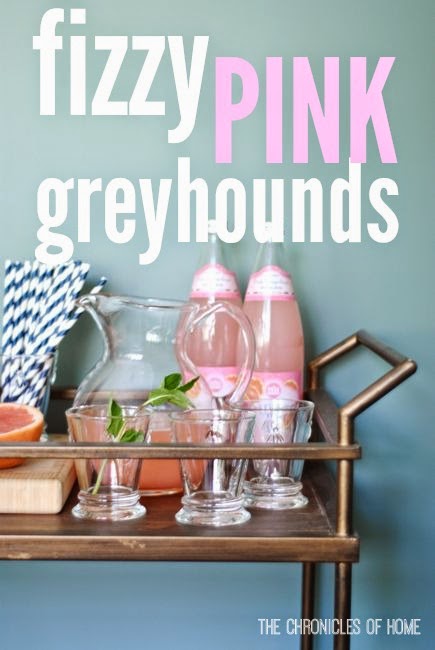 And it's gooooood.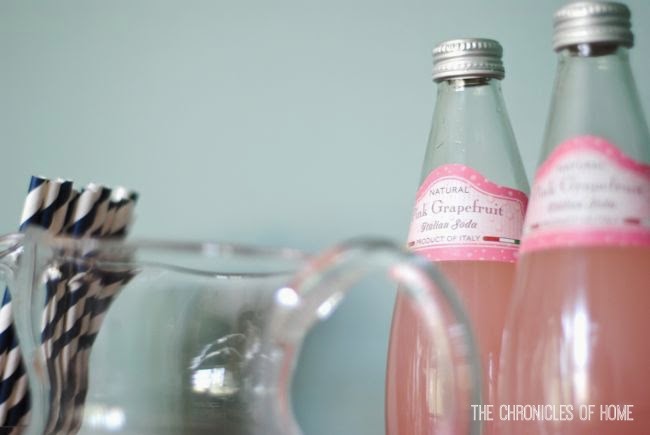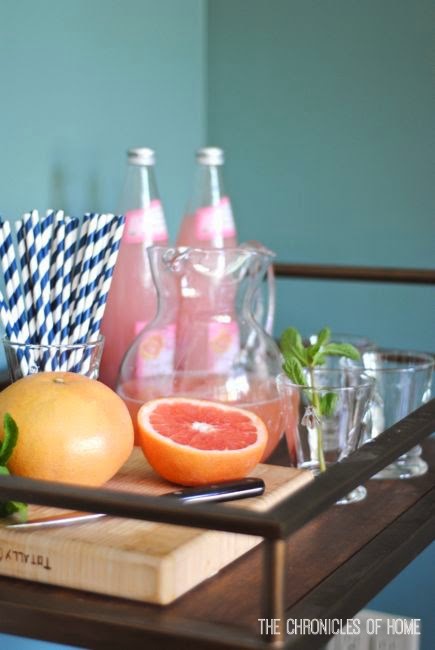 Here's what you you'll need:
Fizzy Pink Greyhounds – makes 6 drinks
2 c. vodka
2 c. freshly squeezed pink grapefruit juice
Large handful of fresh mint
2 c. grapefruit soda ( I buy mine at Whole Foods – their 365 brand)
Limes
Stir the vodka, fresh juice, and mint together in a medium-large pitcher.  Let sit several hours – overnight to let the mint infuse.
Shortly before serving, stir in the grapefruit soda.
Serve over ice with a wedge of lime squeezed into the drink.