I'm sharing such a simple little project with you today, but one that adds a perfect unexpected punch of texture and greenery to any space – DIY boxwood pendants.  In this case, the pendants act as a casual chandelier above the bistro table on my screened porch.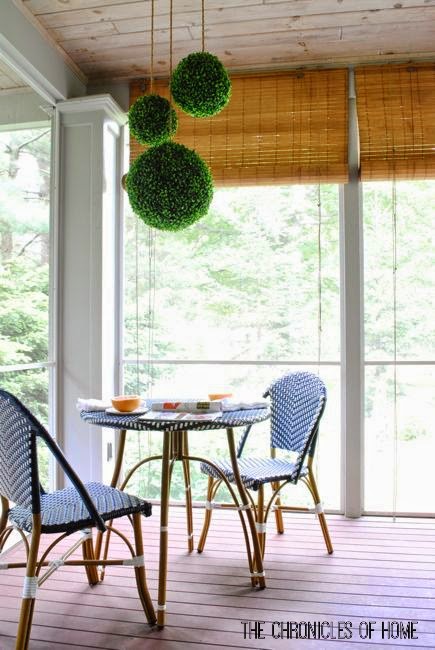 My wheels started turning on this when I saw the boxwood orbs Kristin hung from a tree as part of her patio makeover – which was spectacular, if you've happened not to see it yet.  She mentioned she got the orbs at Home Goods, and that they lit up.
When I hit my local Home Goods I only found the faux boxwood orbs, but none that came with the option to light.
I had a few LED packs leftover from Christmas, though, and figured I could DIY this pretty easily.
I was right :)
Here's what you need:
Faux Boxwood orbs with a plastic woven center
rope
To turn the boxwood orbs into lit pendants, I snipped apart some of the plastic center so I could get my hand inside, inserted the LED lights, and tied the rope to the plastic center.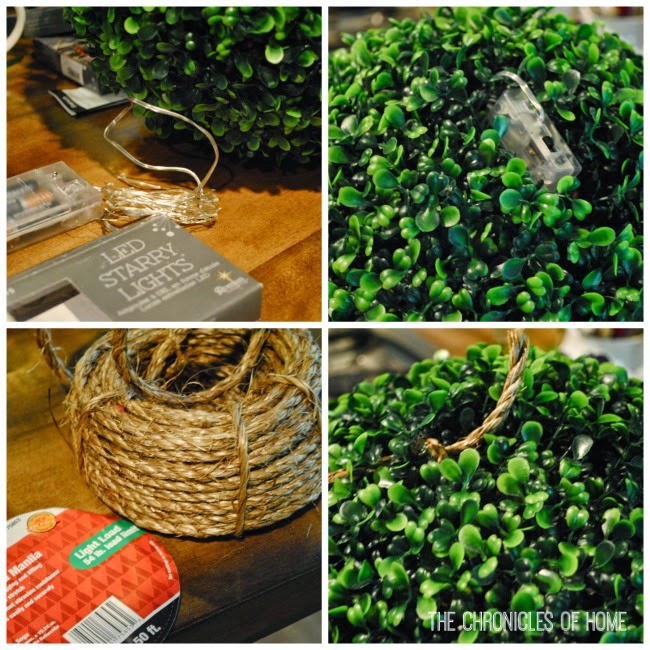 To hang, I mounted three 
Command wire hooks
 on the ceiling and tied the other ends of the rope to the hooks.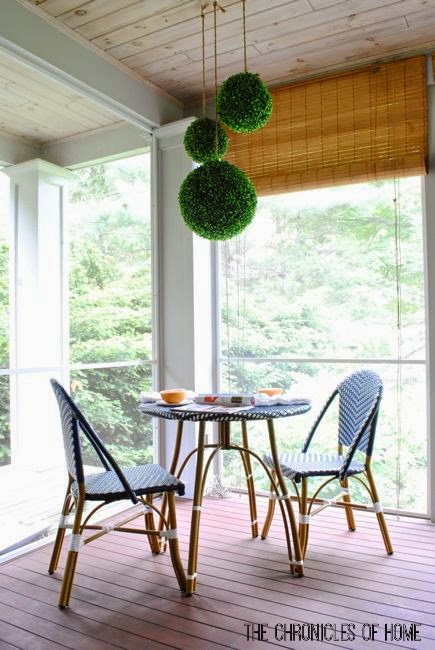 We love eating breakfast out here on the screened porch.  The bistro set was a recent Home Goods find – made by Broyhill but reminds me a
lot
of
Serena & Lily's Riviera Collection
.  The melamine plates are
these ones from Target
.  It says they're not available in stores, but that's where I bought them.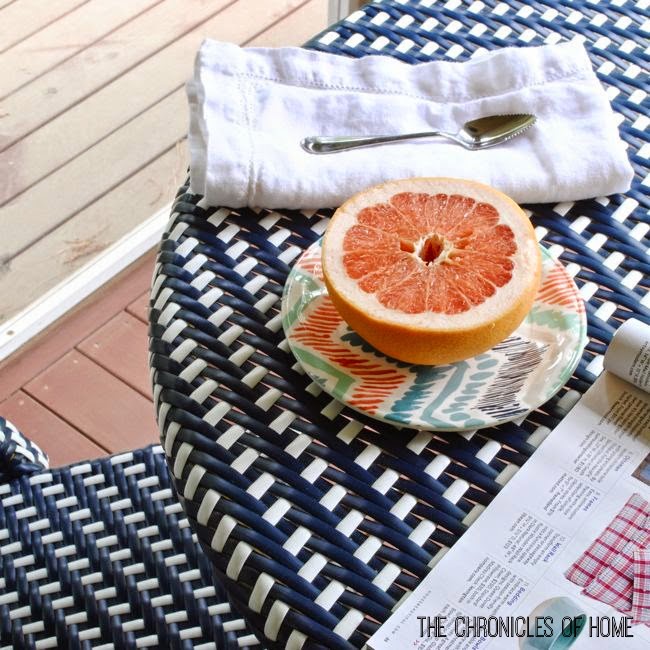 At night, the boxwood pendants give off just the right twinkle of ambient lighting, almost like what you'd get from a candle.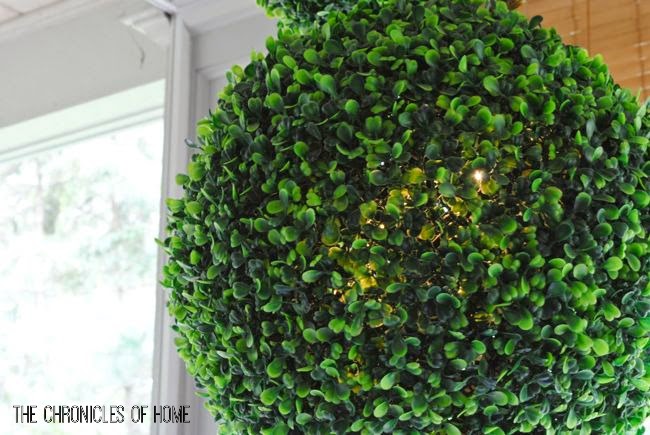 I've been dying to share full photos of the screened porch with you, but the pollen has been so bad around here the past few weeks that everything is currently covered in a thick layer of yellow dust, and I have tired of vacuuming every single day (no joke) and am waiting until the pollen moves on for the season before doing a thorough cleaning and photographing again.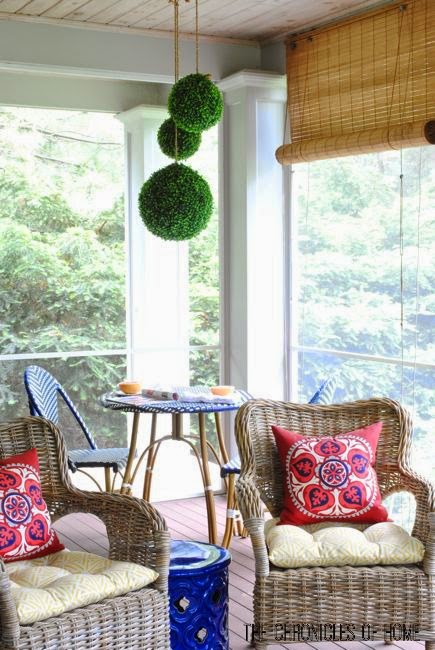 I did share another little corner of this room with you already, though – the navy blue bar cart and DIY rope mirror.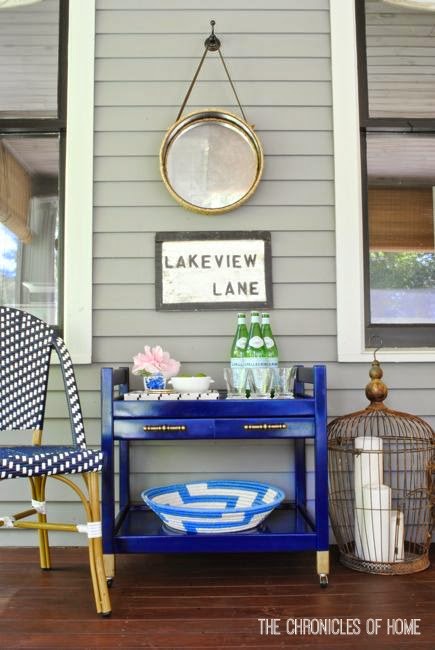 Fingers crossed the pollen is on its way out for good and I can show you the whole room soon!

* * * * * * *

*post contains affiliate links