A lot of you asked about the bar cart that was shown in my post a couple weeks ago about the DIY rope mirror I made and hung on our screened porch.
It's actually been around for a long time in one form or another.
It started as a rather sad little TV table from Ikea 20+ years ago, then became a bright blue bar cart last year when I gold dipped the legs and added little wheels (details on how I did this part of the transformation
HERE
), and has finally landed in its current place as a glossy navy blue bar cart.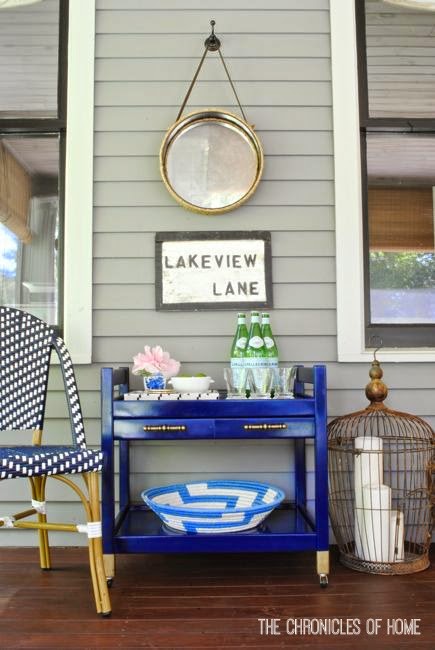 I didn't
not
 like it in bright blue but it was showing some scuffs and needed some paint touchups, and I decided to try a darker shade.  And I LOVE it.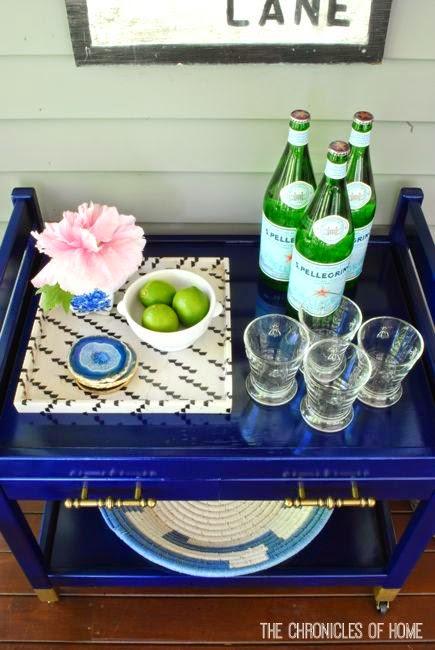 The darker shade of blue is still striking and colorful but it feels a lot more sophisticated than it did before.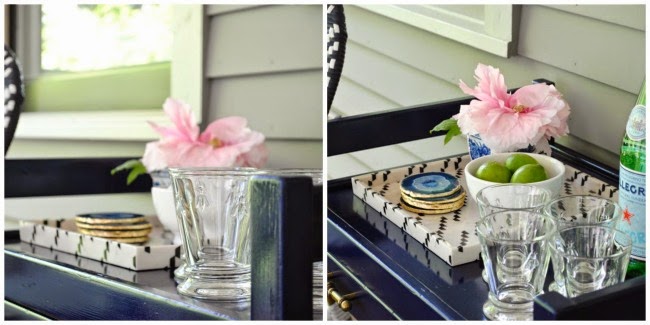 The
bee tumblers
are my favorite glassware and the gold edged-agate coasters (currently sold out, but I got them
HERE
) get moved around pretty much wherever I am!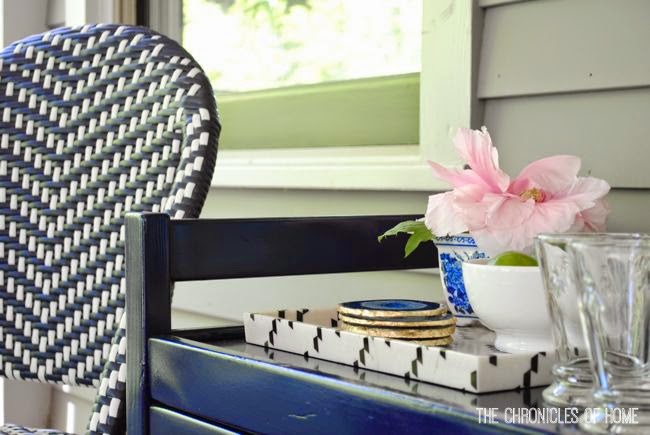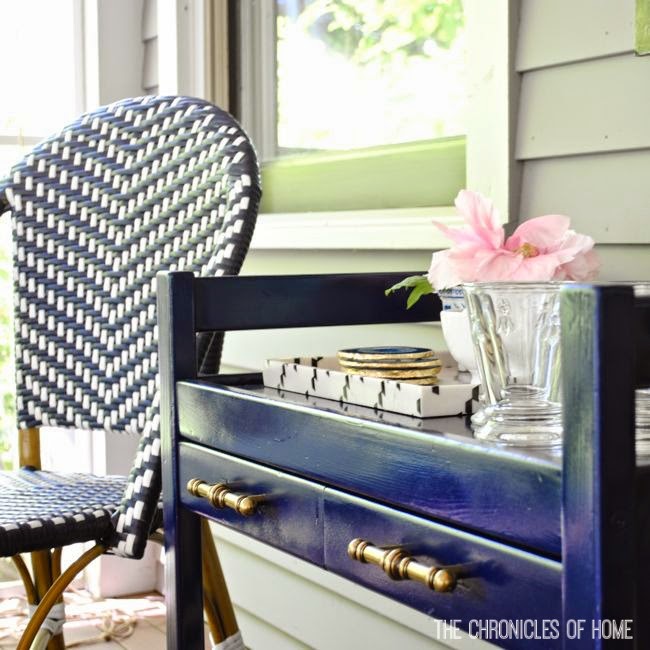 I've been sort of leading you on with all the allusions to the previous bar cart, so here's the full transformation.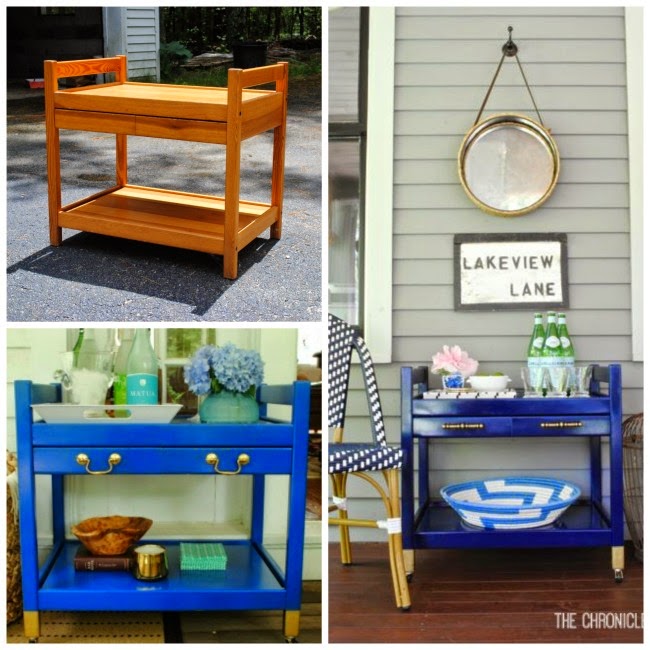 Pretty dramatic, right?
In unrelated news, my biggest little girl finished her last year of preschool last week.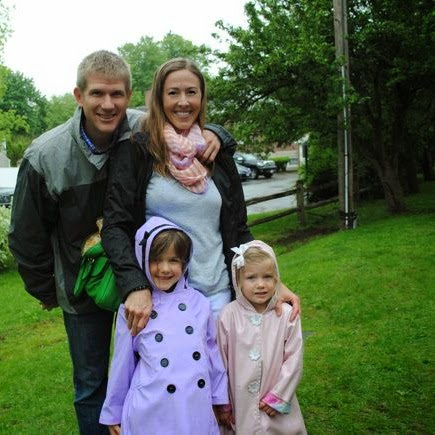 It was raining as all the kids and their parents gathered outside the school for the traditional "boat launch" where the children put little boats they made into a stream by the school as their official launch from nursery school to kindergarten.  I think I would have been teary had it not been so funny watching one of the teachers standing in the stream in fishing waders because of the rain!
Can't believe I have an almost-kindergartner.  Even with the rain, it was a sweet day celebrating our children.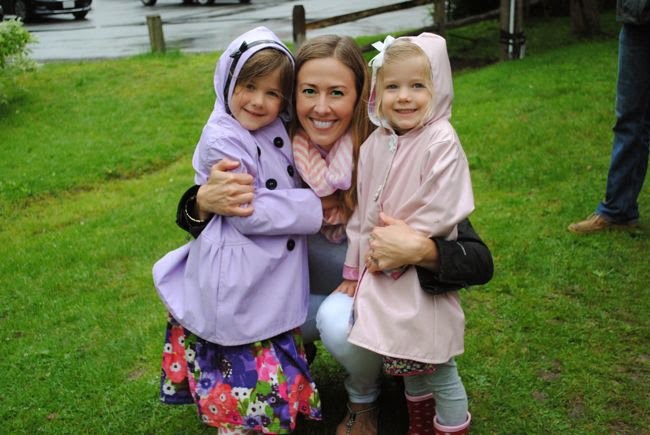 Thanks for letting me share!