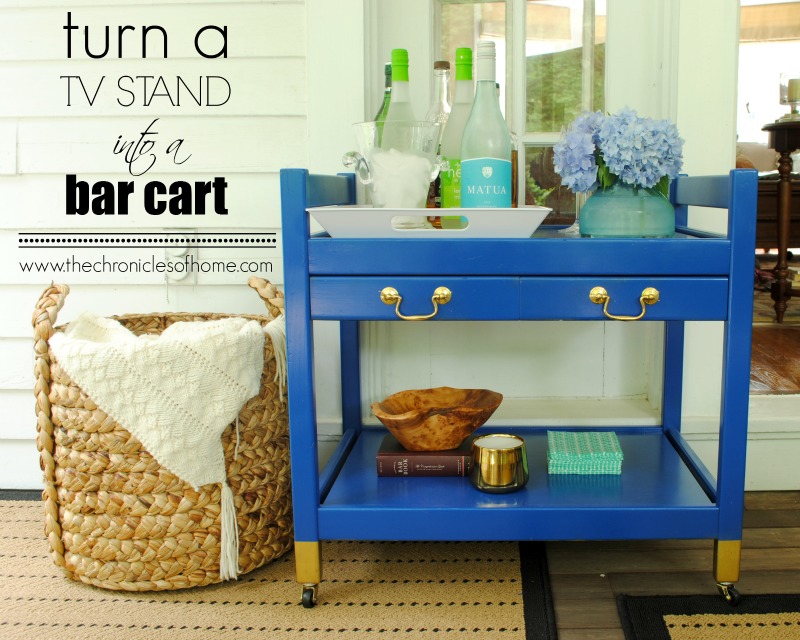 This bar cart was such a happy accident.
As I was putting our screened porch together this spring, I had this empty spot to the left of the french doors that was screaming for something…something…but what??
And then I remembered this humble little TV stand in our basement.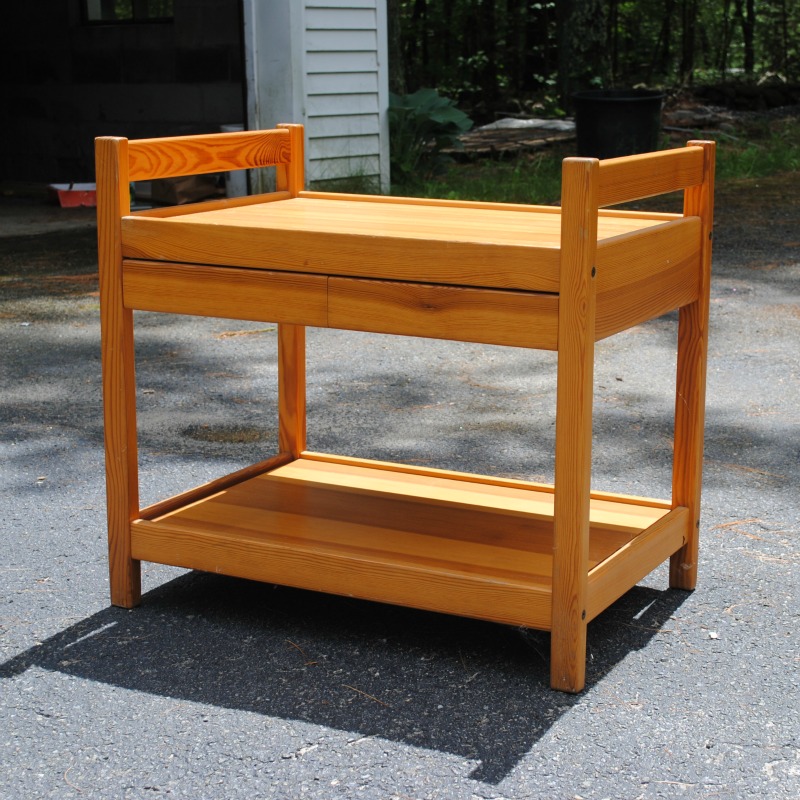 My parents bought this at IKEA probably 20 years ago now and at one time used it in their basement. It long ago made its way into my furniture hoard and was the TV stand in Scott's and my first apartment. Then it hung out in our basement and/or attic for awhile, making sporadic appearances here or there when we needed a small table. Most recently it was in our girls' playroom but was soon retired to make way for the ever-growing collection of toys.
And wouldn't you know it was the perfect size for that little empty space on the screened porch?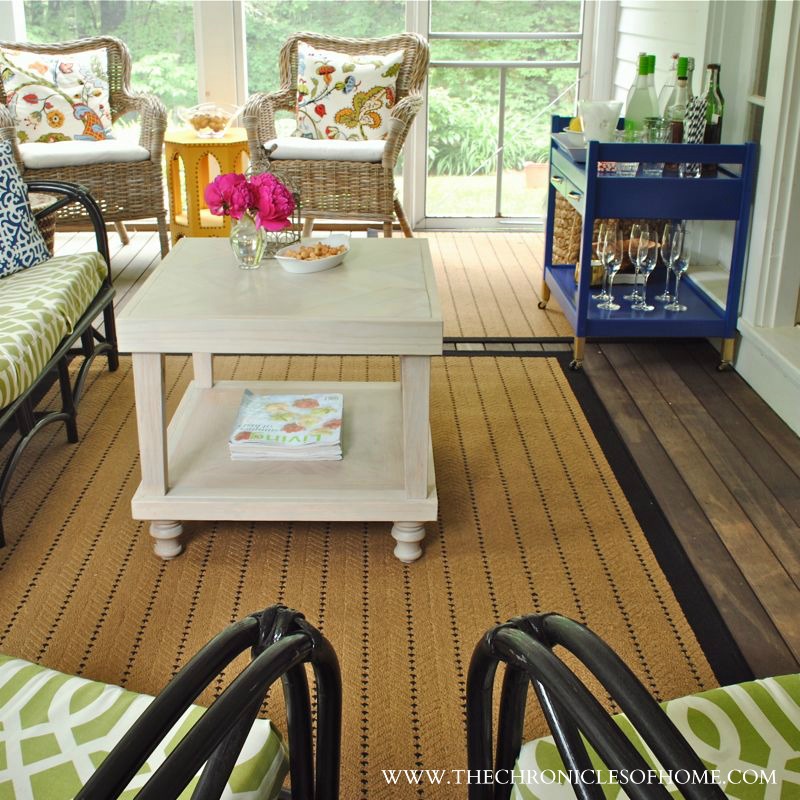 Situations like this really do not help me break my furniture hoarding tendencies…
The transformation from lackluster old TV stand to bar cart was actually really easy.
First I cleaned and very lightly sanded the whole table. Then I gave the bottoms of the legs a coat of metallic gold spray paint. When the gold had dried, I used Frog Tape to tape a straight line across the legs and cover the gold, then gave the whole table several light coats of royal blue spray paint. When that paint had dried, I removed the tape, drilled holes for hardware in the drawers, and attached small brass furniture casters with black wheels.
That is it!
I love the pop of blue – I am obviously embracing color in this room :) – and the gold accents add the perfect amount of sophistication while still keeping the bar cart's overall feel as a playful piece.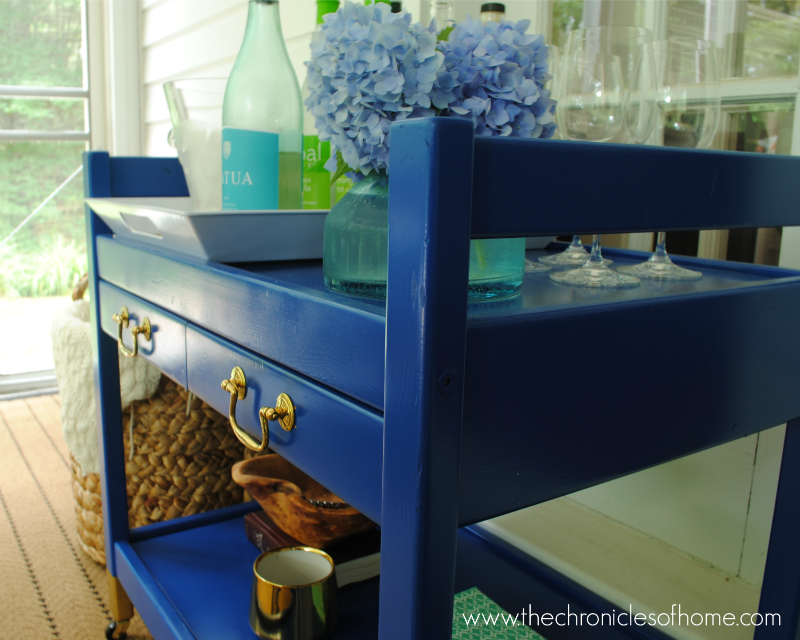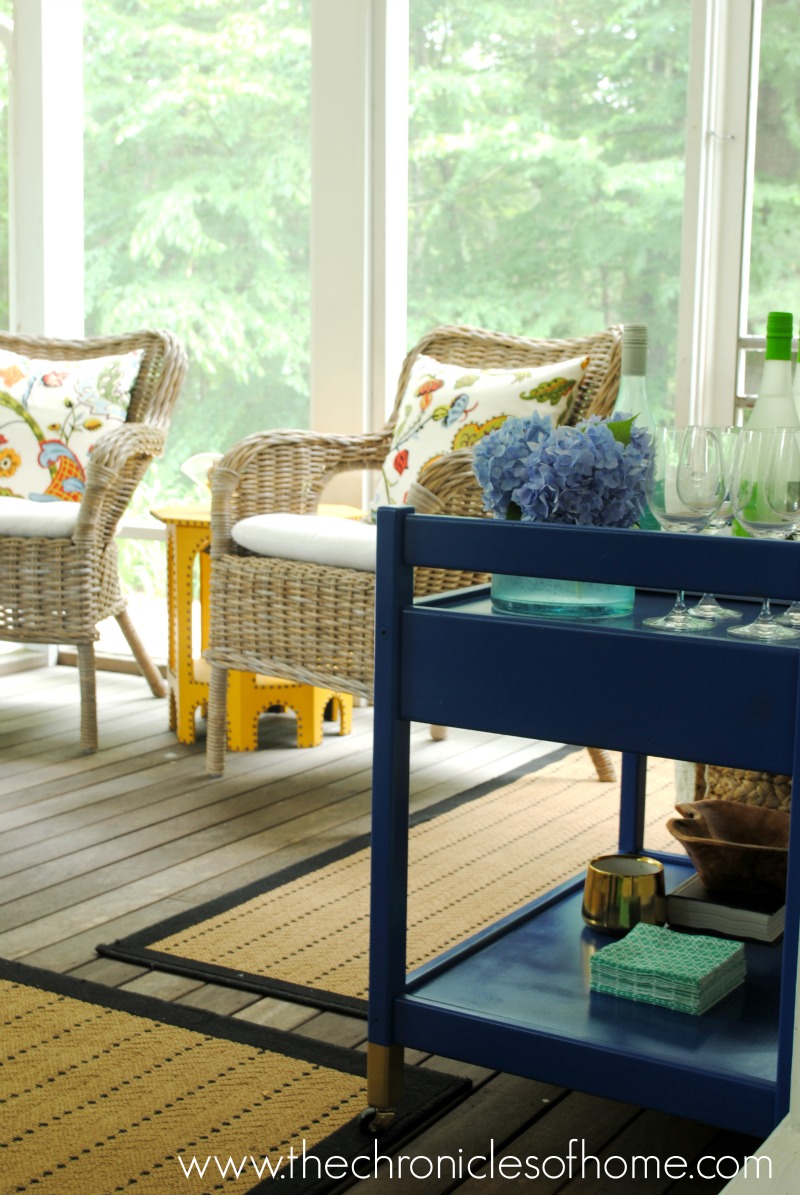 The little details here, like the brass hardware (buy HERE), gold-dipped legs, and brass casters (purchased at Ace Hardware), are what really make this look like it was made to be a bar cart from the beginning.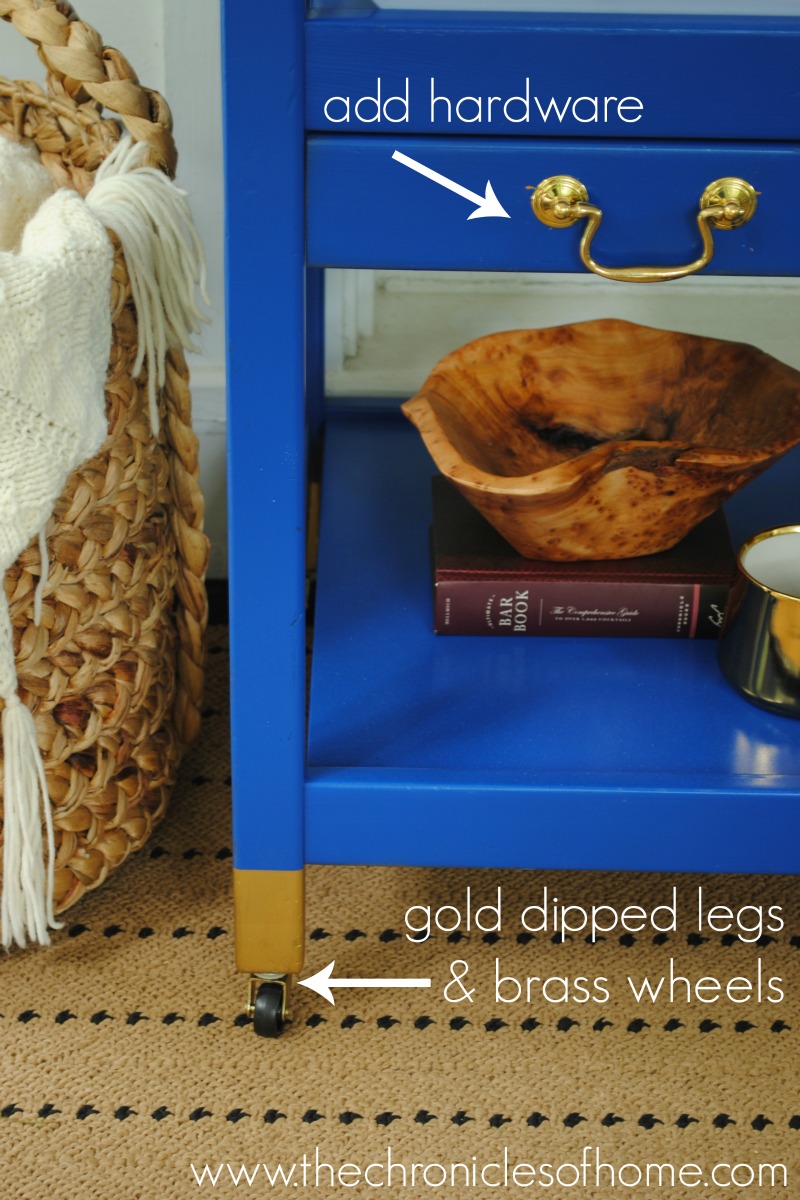 I also pieced together this little tray to corral ice and beverages from a cheap plastic tray and some leftover wrapping paper. I'll share the how-to with you next week!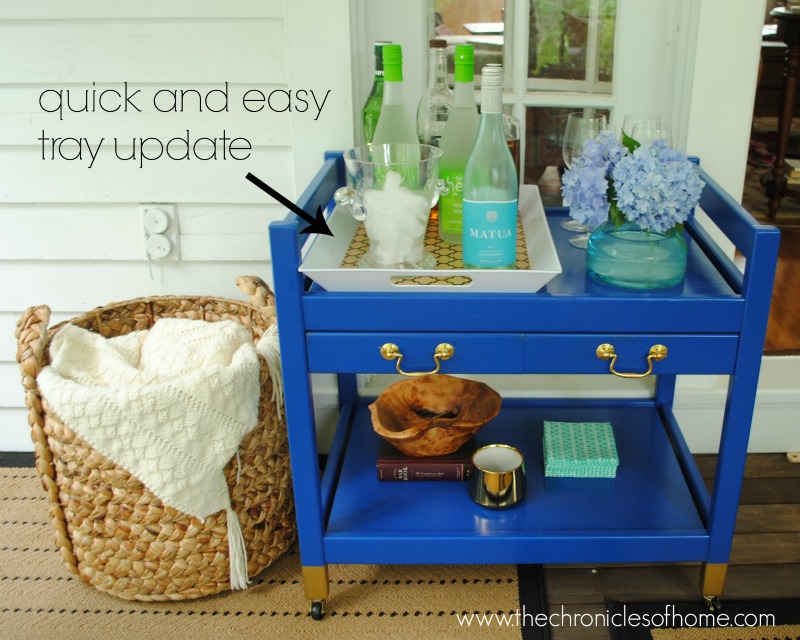 Can I fix anyone a drink?