I haven't carved out much of an office for myself in the new house yet.  The long-term plan is to take some space on the finished third floor and use that as an office and studio.  But right now most of that room is a mash of exercise equipment, boxes, and Legos and I typically work at the kitchen table or on the sofa.
Nothing wrong with either of those scenarios, but I am looking forward to getting my office set up and being able to go up there, close the door, and really focus for a little while.
I took a few baby steps toward creating a soothing and pretty space in which to work last week, when I put my desk together with some beautiful new accessories from Russell + Hazel.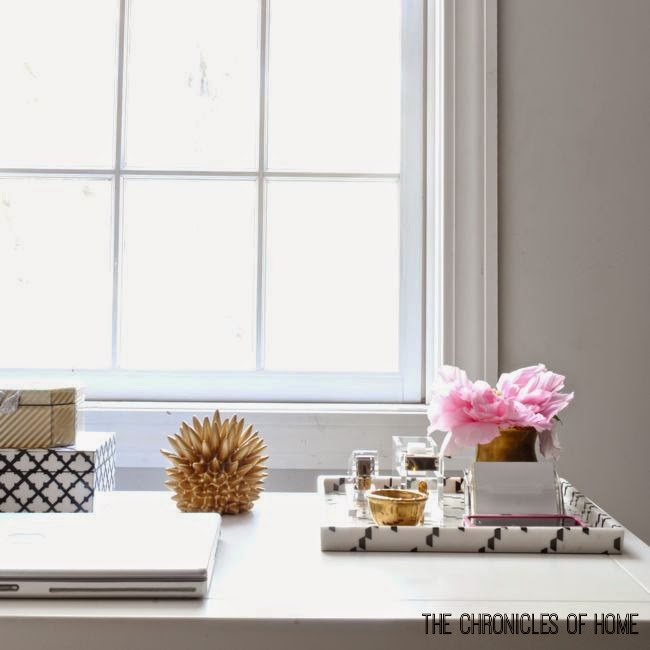 I was sent the gold acrylic stapler from Hattan Home – lovely online home and gift shop, you must check them out!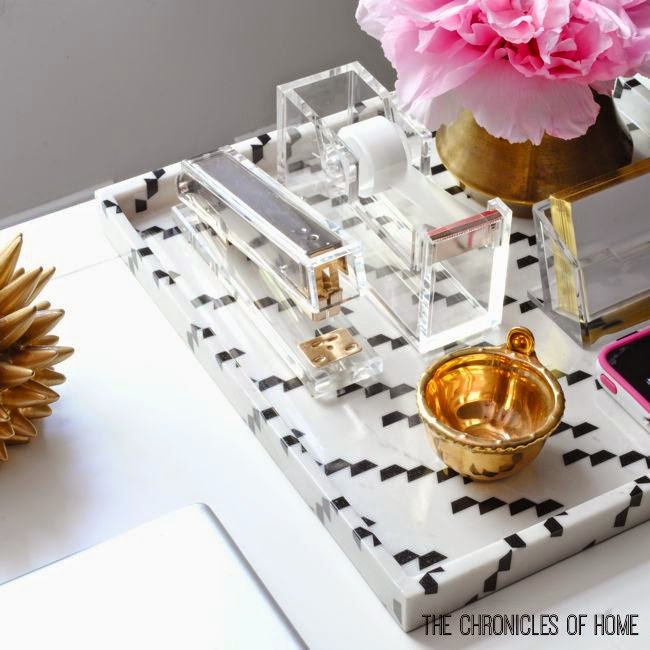 I also purchased the Russell + Hazel acrylic tape dispenser as well as a set of gold-edged note cards and an acrylic box to hold them.
They all are the perfect mix of beauty and functionality and I love the bit of glamour they add to my desktop without adding unnecessary noise.  I hate to clutter my desk with things I don't actually use, and these are pretty and useful.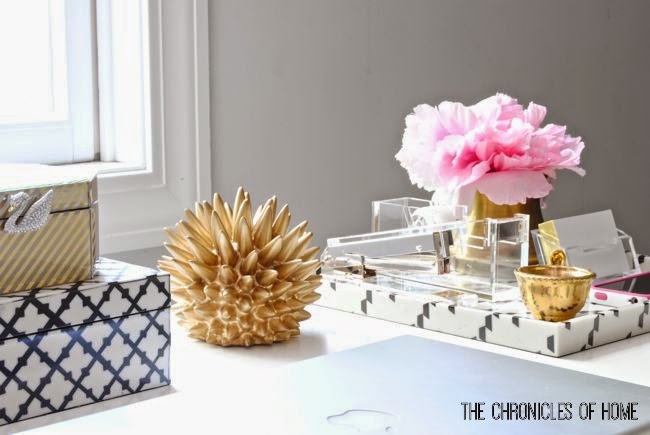 I still have a long way to go but this is a good start.  I already find myself wanting to work up here instead of in the kitchen.  It's so much quieter here and there is something about a pretty little space just for me that inspires me to work.  Win win!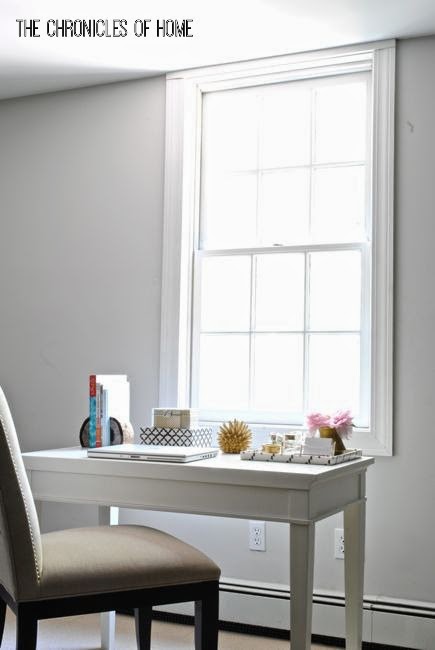 You can also find me chiming in over at Honey We're Home today – Megan asked a group of bloggers to share their favorite Father's Day gift ideas.  It's such a great collection of gifts!
*Post contains affiliate links.  This is not a sponsored post.  I was provided the stapler for review but all opinions are my own, as always.
* * * * * * *