Are you a fan of the tartine (TAR-TAN)?
I am being fancy and talking about an open faced sandwich.  Though tartine conjures up mental images of really fresh, colorful, open-faced creations for me, not your run-of-the-mill tuna melt.
THIS tartine, with creamy burrata, juicy garden tomatoes, and basil snipped from the backyard has been on constant rotation on my plate this summer, and I am very happily carrying it into the fall.  I have eaten it for breakfast.  I have eaten it for lunch.  I have eaten it as a snack.  I have eaten it as an appetizer.  It is so, so good.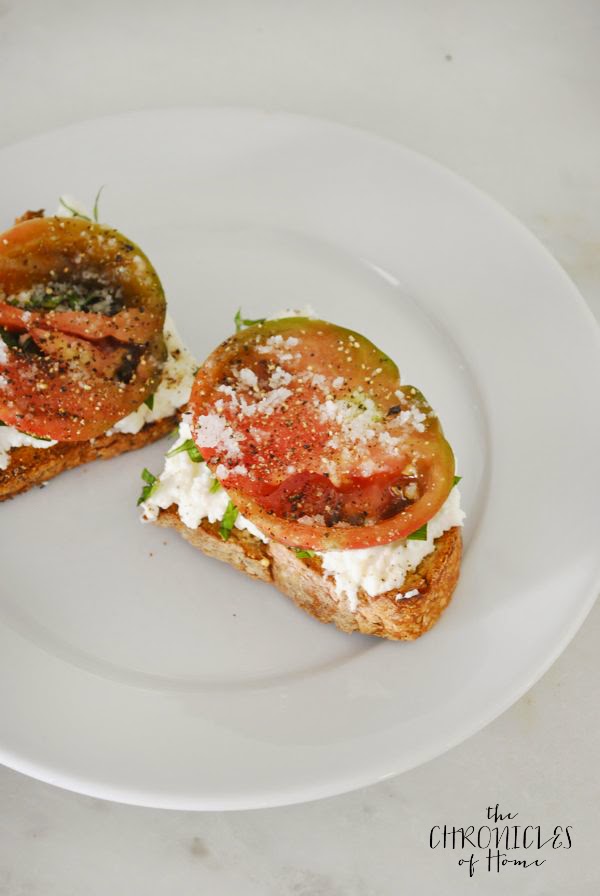 The key to this being more than just a tomato and cheese sandwich is using the absolute freshest ingredients you can get your hands on.  Here's what I recommend:
Burrata (if you can't find burrata buy fresh mozzarella, add a splash of cream, and smash with a fork. Add more cream if necessary to get a very slightly runny texture)
Fresh tomato – heirlooms from the grocery store are great if you don't have a garden or good farmer's market
Fresh basil
Hearty bread (this one is a pumpkin seed bread from Trader Joe's)
Kosher or sea salt and fresh cracked pepper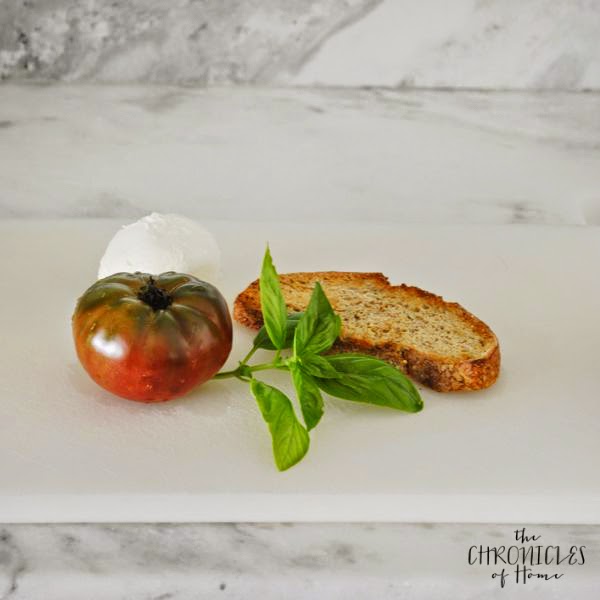 The assembly is simple – which is precisely why I have been making this so much for myself.  That and the fact that is tastes amazing.
Spread burrata on the toast.  Sprinkle chopped basil over the cheese.  Lay thick slices of tomato on top and sprinkle with salt and pepper.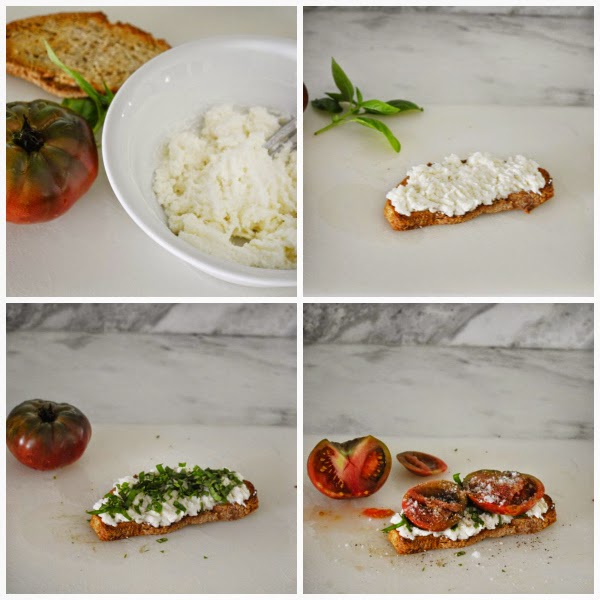 This is a perfect example of how drop dead delicious food doesn't have to be hard or time consuming. I apologize in advance if I get you hooked on these.  I am already a goner.  Guess what I'm eating for breakfast today?