Oh my yum. This burrata, prosciutto, and cantaloupe crostini is my new favorite, well, anything. Appetizer, snack, breakfast, lunch, I even ate it for dinner recently with a big side salad.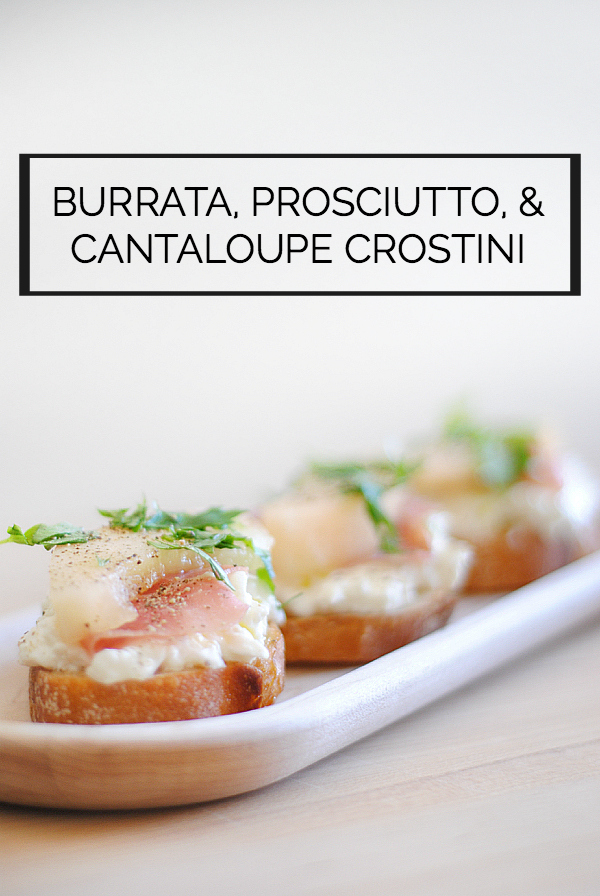 It's everything I love most about food – sweet and salty, creamy, fresh, just a little decadent. Pencil this one in for your next dinner party appetizer or your next afternoon lunch at home by yourself! I highly recommend for absolutely any occasion.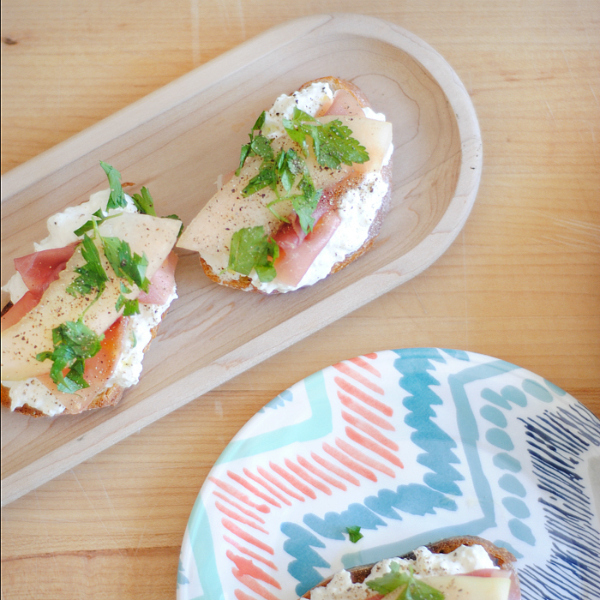 And it's easy. Sooooo easy. Just an assemblage of things, really. Here's what you need.
Burrata, Prosciutto, & Cantaloupe Crostini
Ingredients
baguette, cut into slices and lightly toasted
burrata cheese, smashed up a bit to incorporate the cheese and cream
thin prosciutto slices
cantaloupe, cut into slices
parsley, chopped
To assemble, just layer the cheese, then prosciutto, then cantaloupe on top of baguette slices and finish with a sprinkle of chopped parsley and a bit of black pepper.
Gorgeous, simple, and delicious. A very winning trio in my book!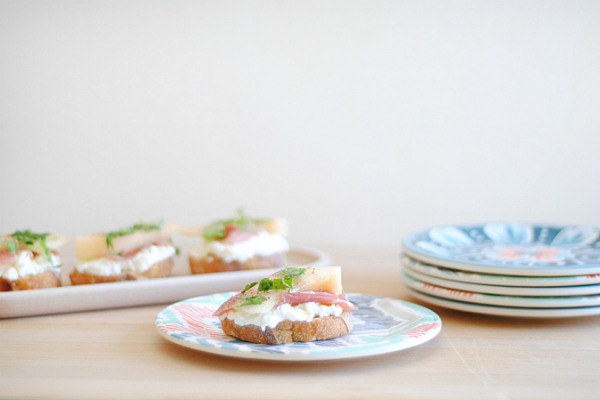 And while we're talking about burrata, here's another favorite gorgeous, simple, and delicious combination featuring that creamy wonderfulness. Click HERE for the recipe!