Hi all. Happy Friday to you! Thank you so much for all of your kind and thoughtful comments on my Fall Home Tour yesterday. I've been feeling a little overwhelmed and over-committed lately so I was almost surprised at how much I really loved putting the tour together. Your nice comments always make my day.
Now let's dive into my four favorites from the week!

FOOD
Do you pin recipes you want to try and then forget all about them? Because I do that ALL THE TIME. I was just scanning my Food Ideas and Inspiration Pinterest board and was smacked in the face by this gorgeous concoction.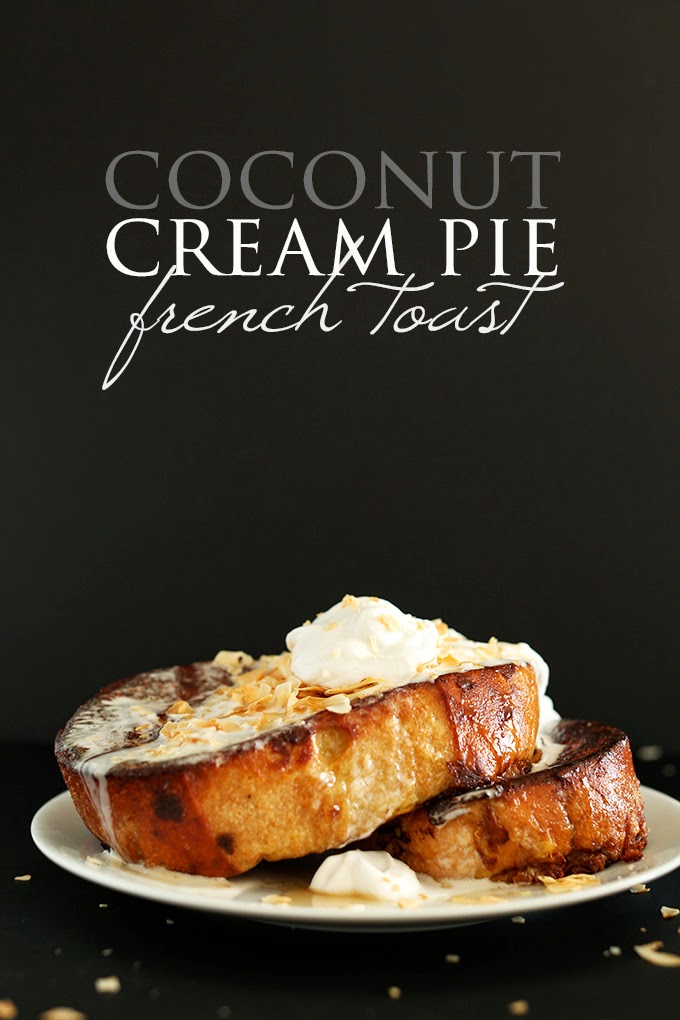 This weekend. I am making this spectacular-looking Coconut Cream Pie French Toast THIS weekend. How I have waited this long to try this recipe is an utter mystery to me.
FASHION
Have you heard of Joules? I only recently came across the brand and am completely smitten with the preppy British clothes. Imagine my surprise when I happened across a collection of their iconic wellies at Target this week.
I also noticed that Target is having a Buy One Get One 50% off sale on all apparel right now – amazing deal. How cute would the wellies be with these Faux Fur Welly Socks tucked inside?
And if winter wasn't the sloppiest season ever in the Boston area, I might consider splurging on these outrageously cute bow-back wellies, from Joules' site.
FOR THE HOME
If it seems like I'm obsessed with Nate Berkus' line for Target…….that's because I am. It was love at first sight for me with this tray.
Though I'm actually planning to hang it on the wall as part of a whole wall of mirrors. Details coming soon…
FOLLOW
Cassie at Primitive and Proper is just one of my favorite bloggers. She's so kind, so down-to-earth, so genuine, and so supportive…I mean, who could ask for a better friend? She's also a NINJA at thrifting and can paint the heck out of a piece of vintage furniture. Her house is so totally unique and I love that her spin on decorating spaces always makes me think of decorating in a different way. Her kitchen makeover is still my favorite.
Primitive and Proper Kitchen Makeover
Thanks for stopping by today – see you back here next week!
* * * * * * *