Swap It Like It's Hot is back for round two and we're even bigger and badder than the last time!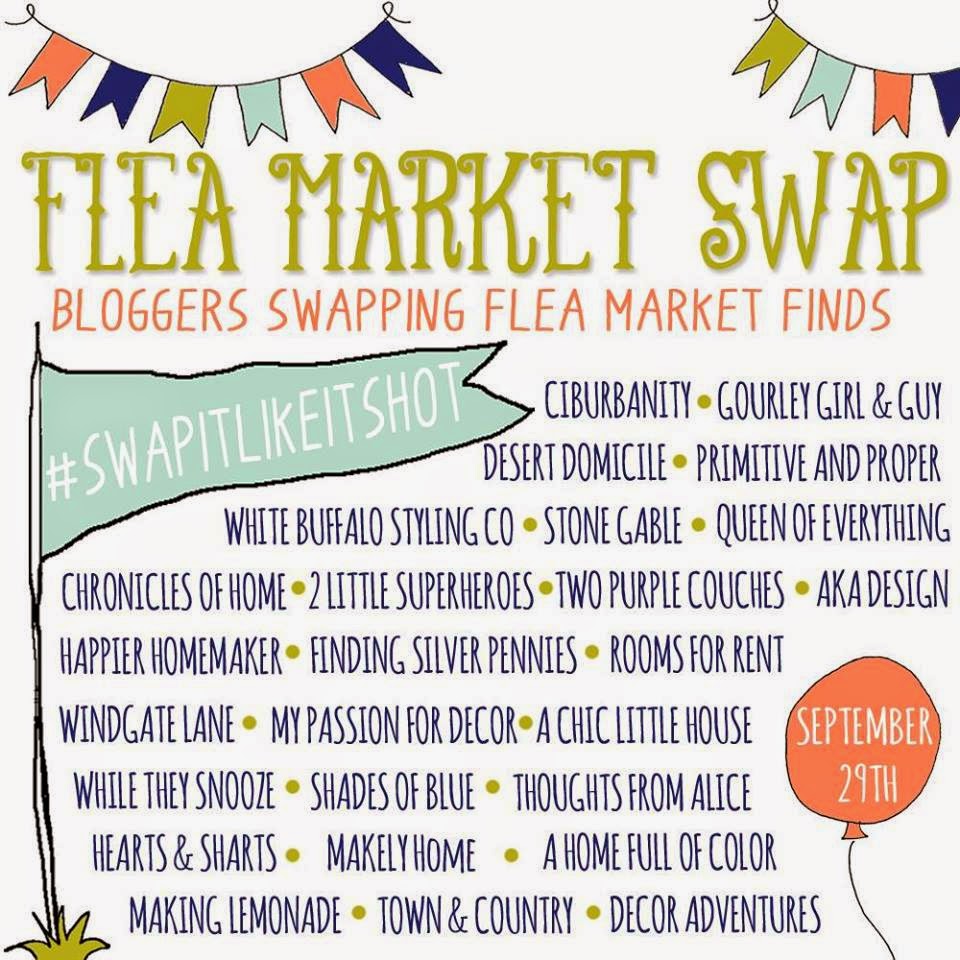 This time I was sent a lovely collection of items by Alice of
Thoughts from Alice
. I received a little metal platter, an owl statue, and a wooden bowl.
I already shared how I turned the wooden bowl into a
gold-leafed, engraved bowl
in a post I partnered with Dremel on, but today you get to see how I used all of the pieces…except the tray…because here's what happened.
This may shock you, but it turns out gold leaf doesn't make everything better. I thought the tray would look great with a layer of gold leaf, but once I'd applied it, it just felt all wrong. I'm going to try to remove it with mineral spirits to take it back to its original finish, which was so much better. You'll have to stay tuned on that one – I ran out of time to get it restored before today.
But here's the rest of it!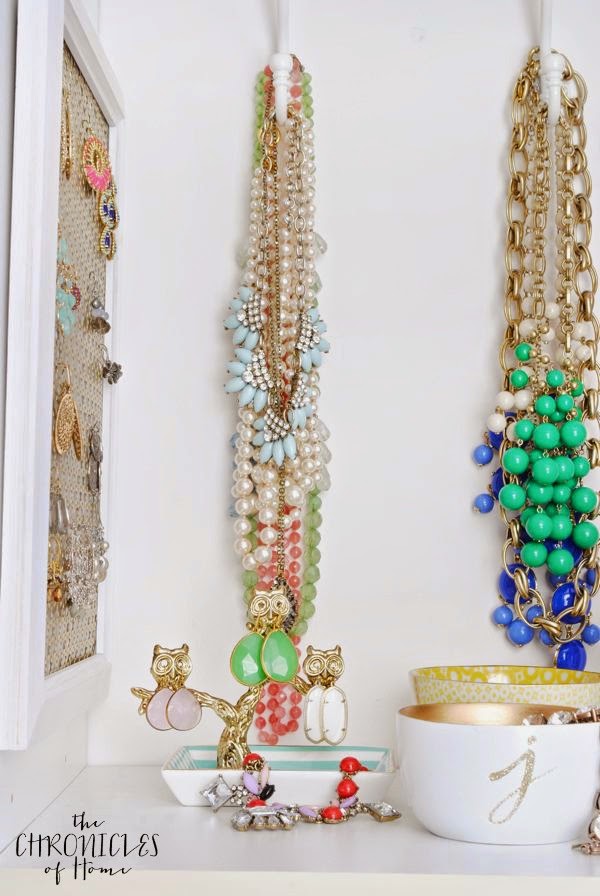 The owl figurine was so darling I didn't do a thing to it other than hang some of my most-worn earrings from the little eye holes.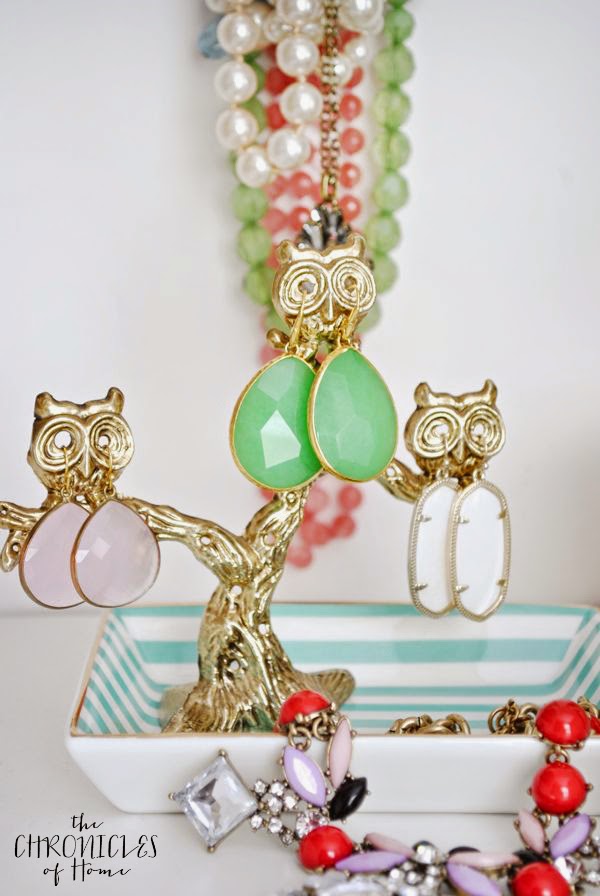 From first sight, all I could think of was using the owls as a jewelry holder.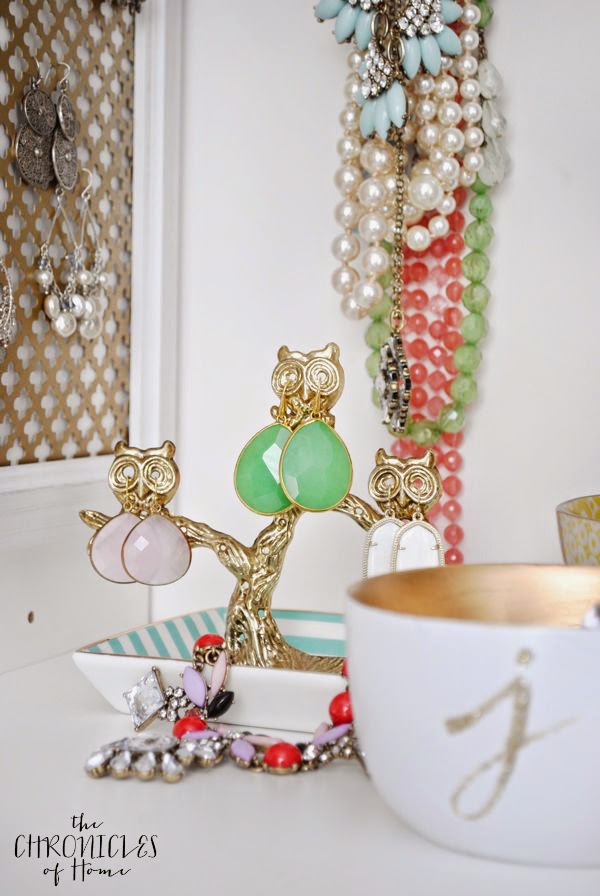 I'm still loving how the bowl makeover came out, but then I am lately smitten with anything gold and glittered. Except, apparently, small trays…
You can read about how I made an organizer for my earrings in about five minutes HERE and how I organized the rest of my jewelry HERE.

Now be sure to head over to While They Snooze and see what Sarah did with the items I sent her!

For all the Swap It Like It's Hot projects, click the links below.