After my post on Tuesday about all the dirty-ish projects happening around our new house, I promised you something pretty.  And here it is. A DIY earring organizer you can make in about five minutes and requires no special DIY skills. So if you're a DIY beginner, this is a perfect easy starter project.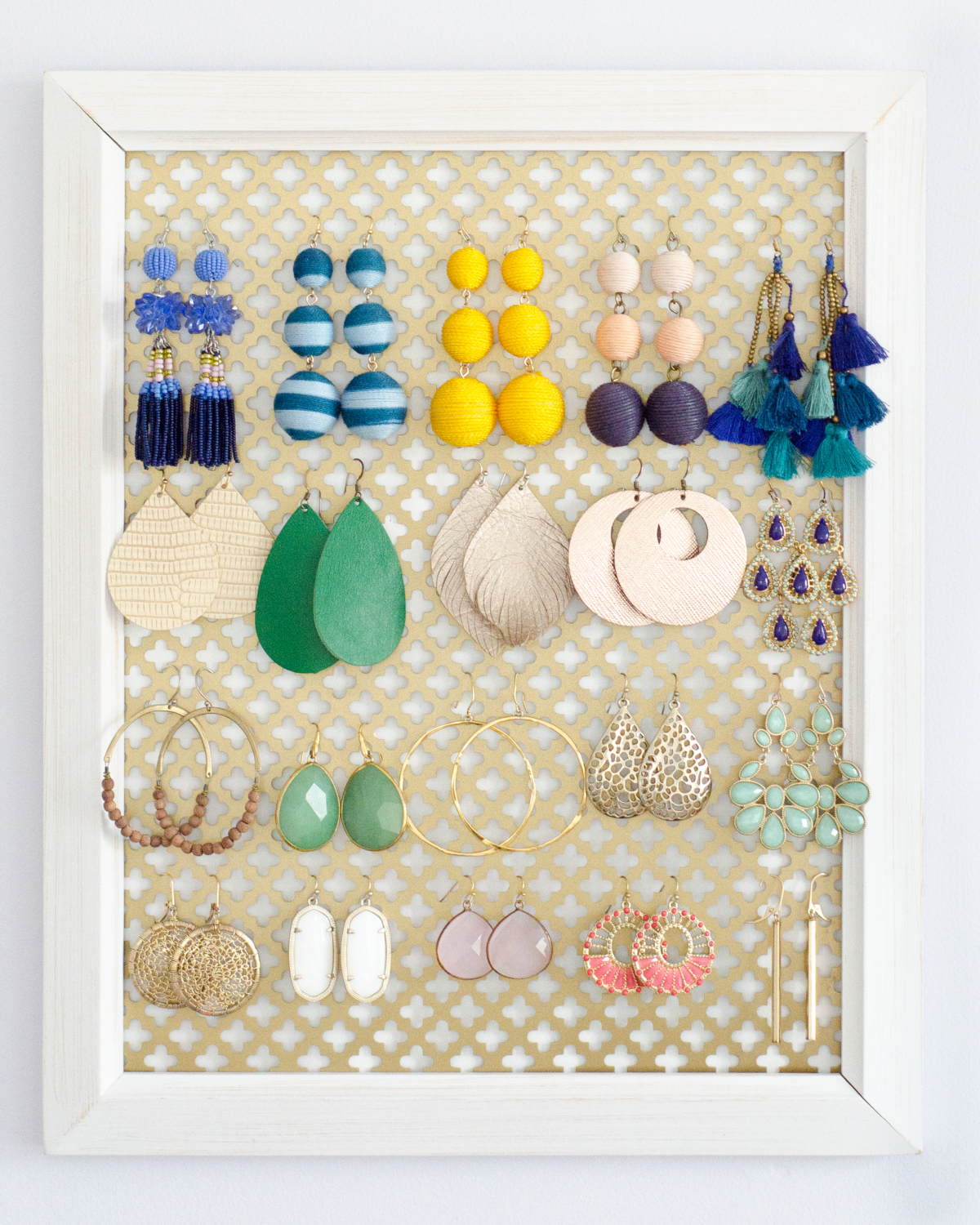 My closet is one of the only spaces in our new house that is pretty much completely unpacked and organized.  I've been wanting to make a DIY earring organizer for awhile and with a whole new closet to set up, I finally went for it. Mere minutes later I was DONE and wondered why I ever waited on this project because it seriously took about five minutes to make. It's pretty, it's functional, it's inexpensive to make, and takes minutes. Even if you're not much of a DIYer…you should do this for yourself, it almost couldn't be simpler. Here are the steps.
You'll need only three supplies to make this DIY earring organizer:
To get the metal sheeting to fit perfectly into my frame, I removed the glass from the frame, laid it on top of the aluminum sheet, and traced around the outside.  Then I used my heavy duty scissors to cut the sheeting to size.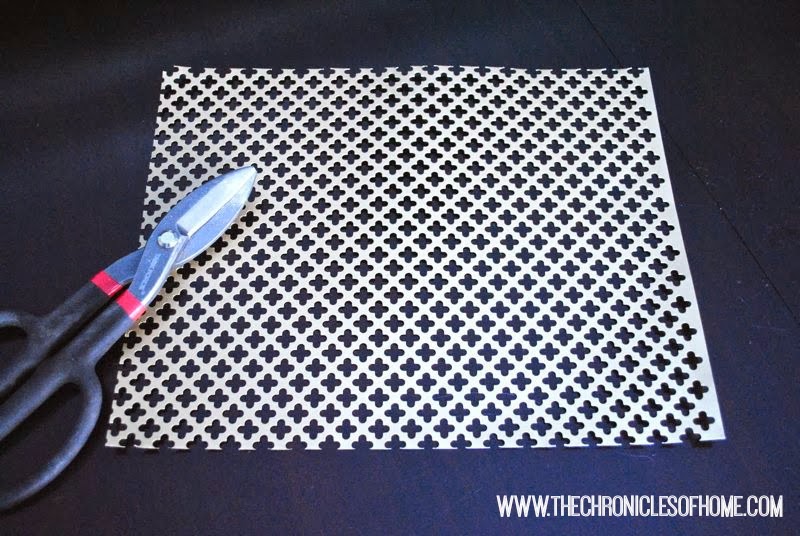 Then I reassembled my frame, discarding the glass and replacing it with the aluminum sheet. Before putting the back on the frame, I flipped the paper insert that came with it backwards so the white side was against the metal sheet for a solid background. And just that fast, my DIY earring organizer was finished!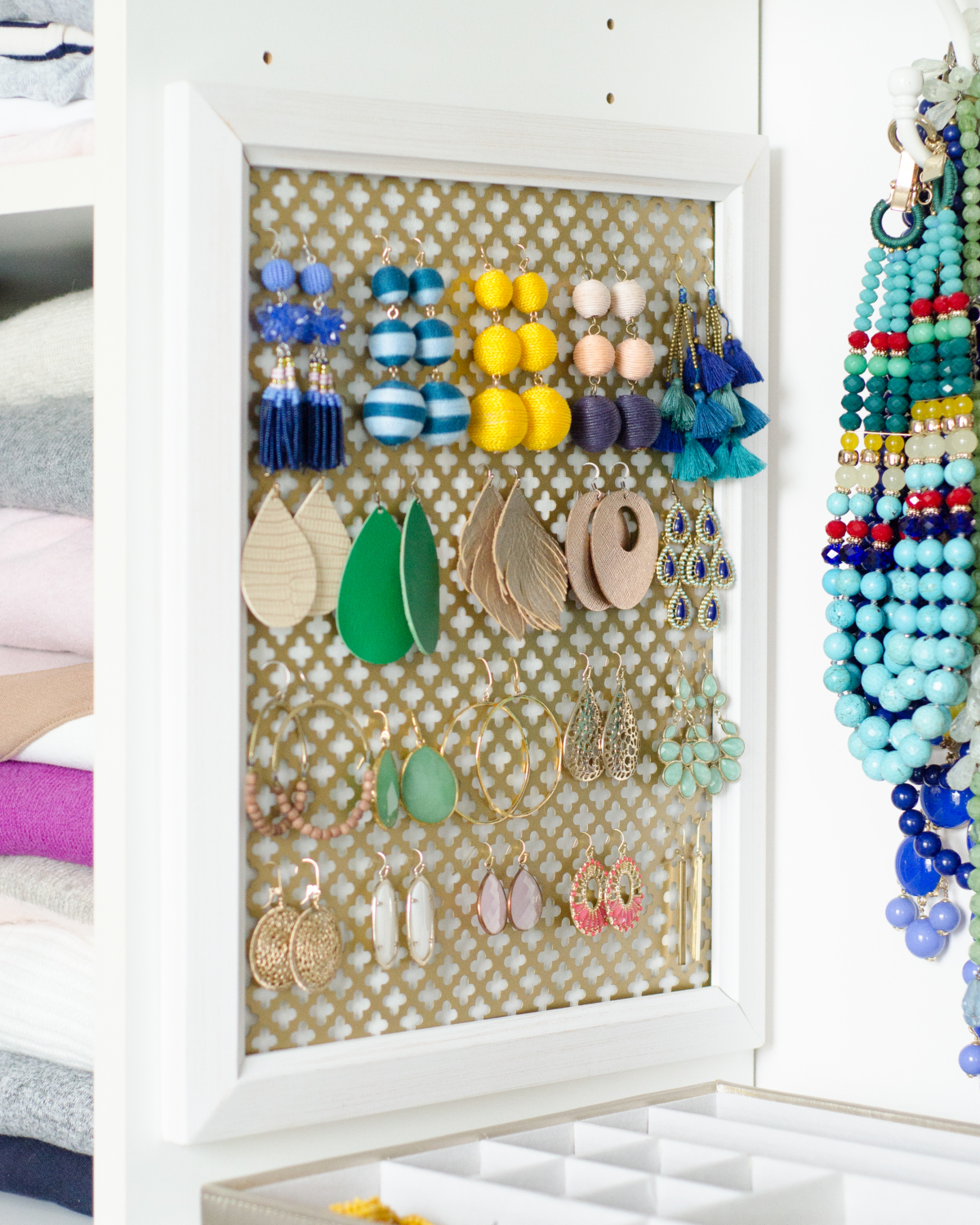 It's so convenient having all of my earrings organized like this – no more pawing through a jewelry box looking for a particular pair or a match to one I've found.
I hung my DIY earring organizer in my closet and decided to use the area adjacent to it for my other jewelry. I hung robe hooks along the back wall for necklaces and used some faux leather trays for earrings that don't have hook backs and for my bracelets. I found these trays at Home Goods but you can find a nice collection online here and here.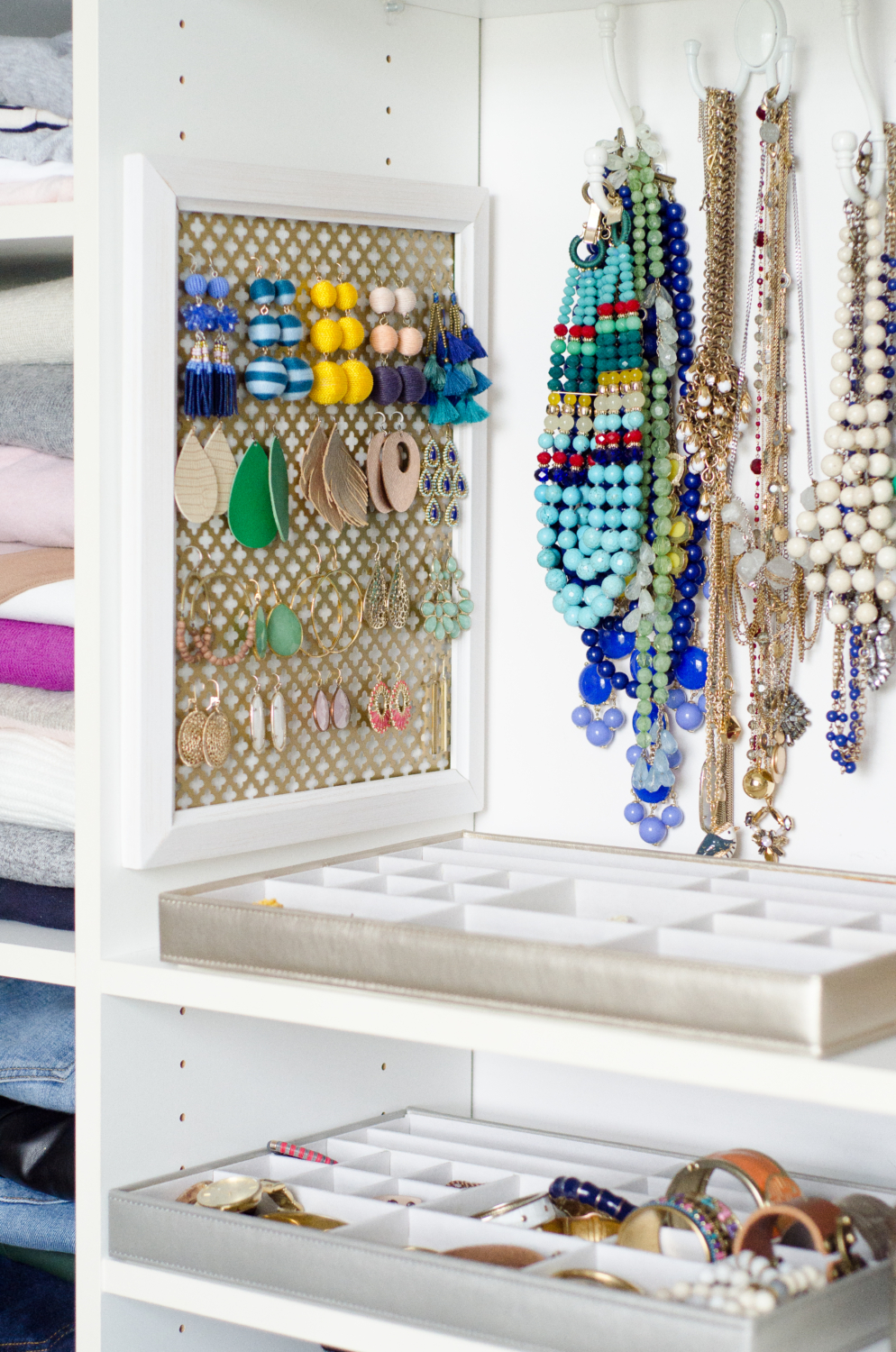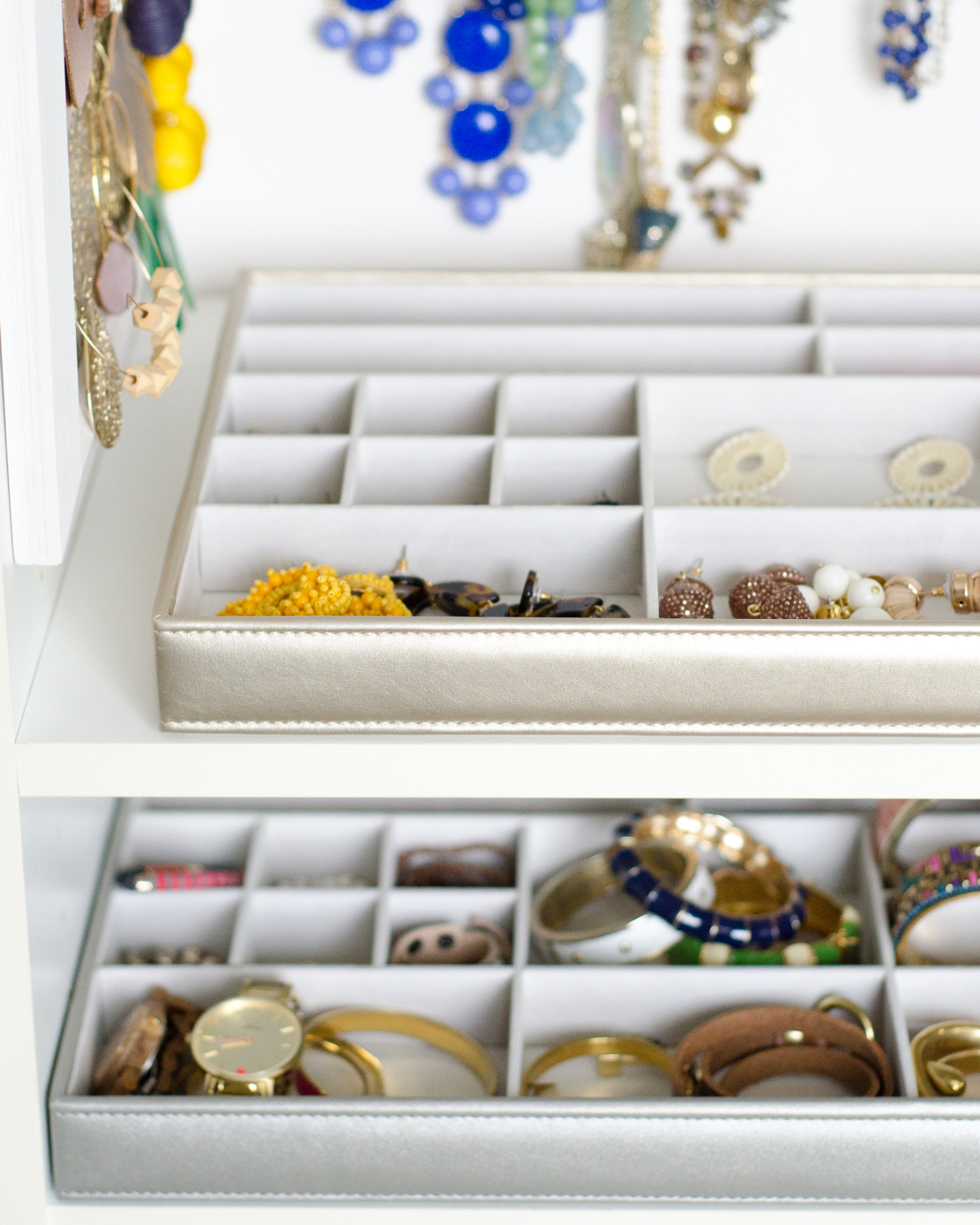 If you have a few minutes on your hand, give this DIY earring organizer a try. It's practically instant gratification, requires no fancy tools or skills, and is so useful! Looking for more easy, affordable organization projects? Check out these posts: