I've shared a handful of closet organization ideas here over the past couple of years (scarves, jewelry, and earrings), but I was lucky to inherit a really well-done closet system with this house. For the most part, I unpacked my things and called it a day. That doesn't mean things couldn't be improved upon, though, and as my scarf collection has grown, so has my need for a better system for corralling them all. Last week I put together the easiest scarf hanger using really inexpensive wooden towel bars. Whether you are a scarf hoarder like me or just have a few, this is the best way I've seen to keep scarves neat and easy to find when you're ready to wear them, and all you need is a little blank wall space.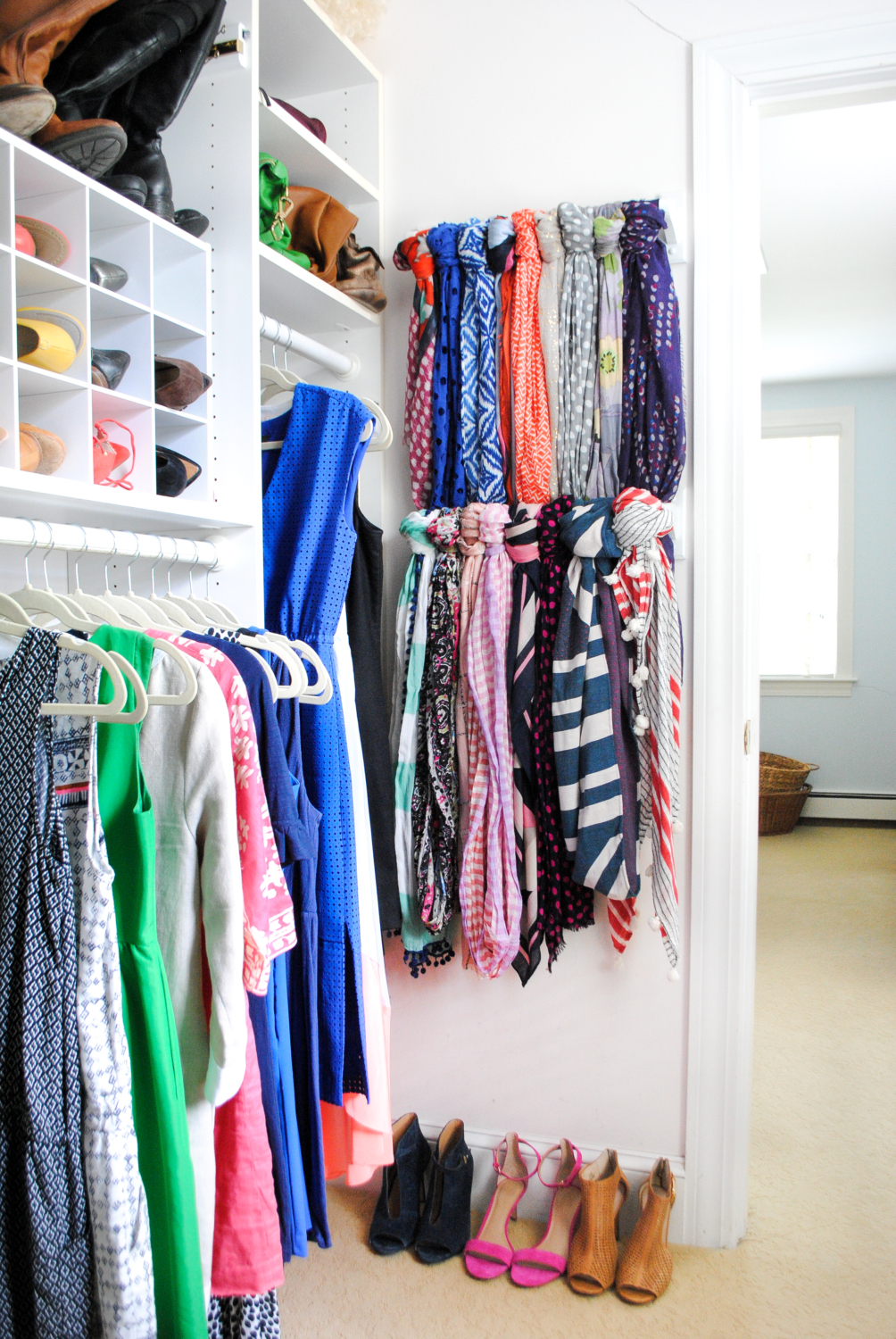 These are the supplies you need to make this scarf hanger:
Pencil
Wall anchors (if your towel bars don't come with them)
You can certainly leave the towel bars in the stained wood color they come with, but I wanted to spray paint mine white. Two or three light coats did the trick.
As I'm writing this, I realize I probably should have photographed the hanging process, but I have hung so many towel bars in my adult life, it didn't exactly cross my mind to take my camera out. I just went on autopilot! To hang them, I'd recommend using wall anchors to make them really sturdy. Just use a pencil to mark where the screws will go (make sure to use a level!), then drill holes for the wall anchors, screw them in, and hang the towel bars.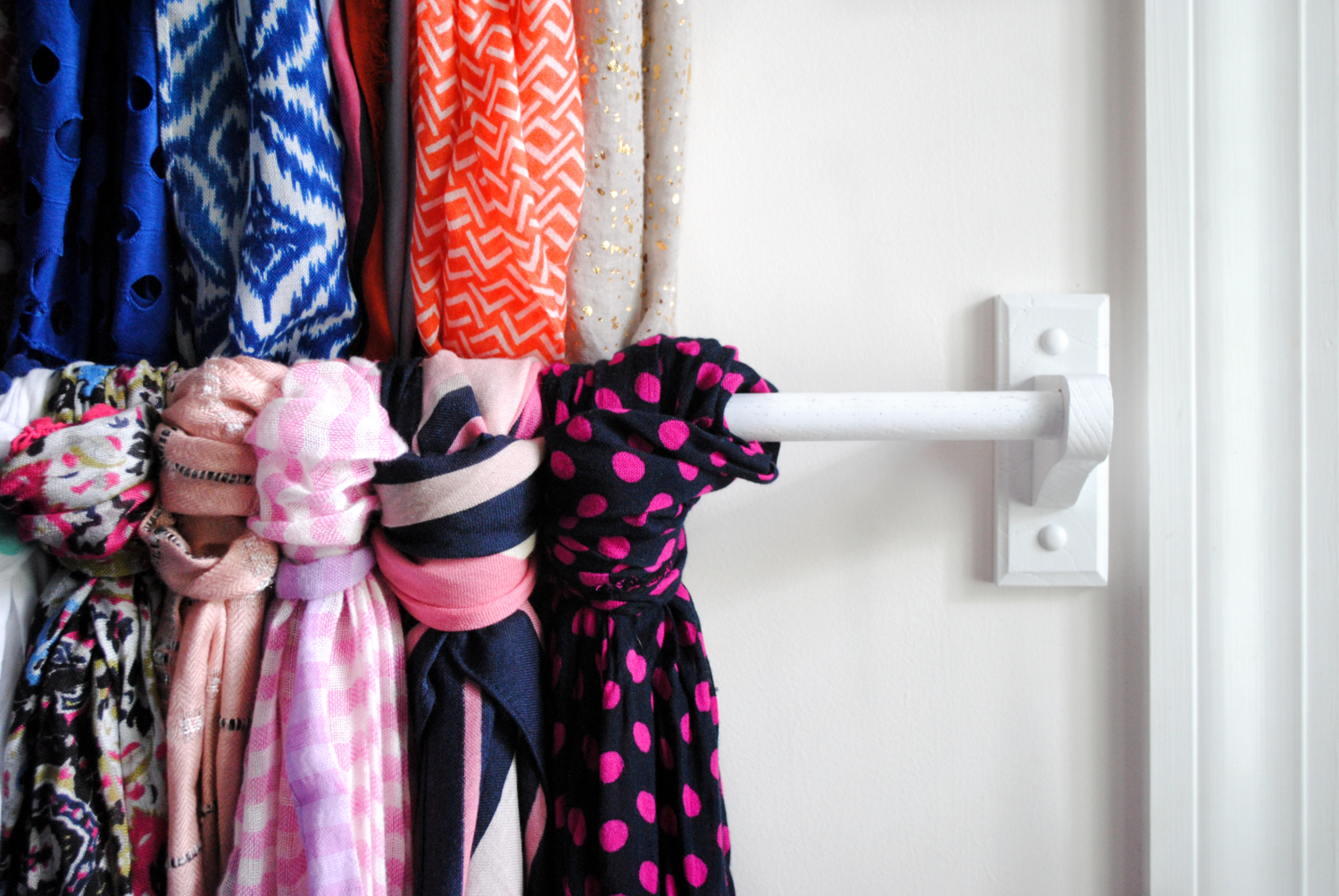 To hang the scarves, fold in half and loop the tails of the scarves up through the back of the bar and through the scarf loops. I hung two eighteen-inch bars to accommodate all my scarves and it's a great solution for keeping them tidy and easy to see when I'm getting dressed.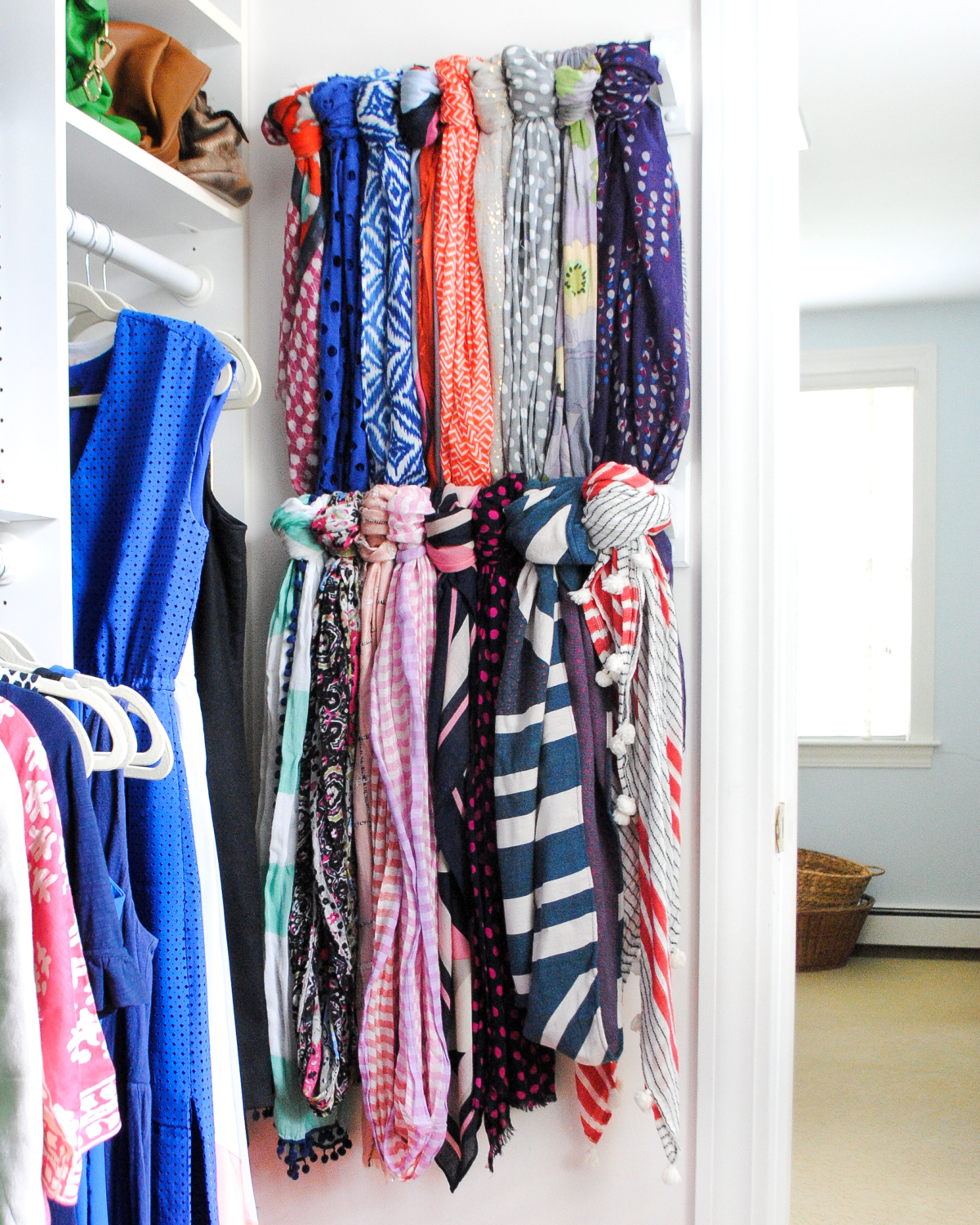 This was a super quick and inexpensive update to my closet but has made a huge difference for me. I wear scarves a lot and this is definitely the best organization idea I've used so far to keep them neat.

Now I need to purge and organize the rest of my closet so I can see what else I have in here!!