I can tell already that this quinoa vegetable salad is going to be on heavy rotation around here for awhile.  I made a big batch (as in the recipe below) over the weekend and have nibbled on it for lunches and snacks ever since.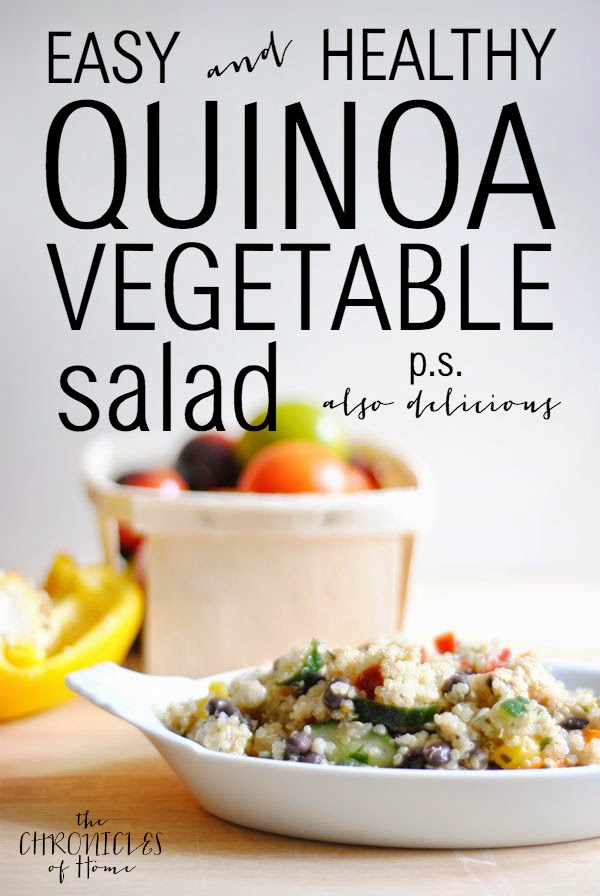 It's loaded with veggies and gets a good shot of protein from the quinoa and black beans.  The flavors are all rather gentle but meld together in a really delicious way.  I packed a container in my five year old's lunch today and she gobbled up every bite.
Perfect for an at-home or on-the-go lunch for adults and kids alike!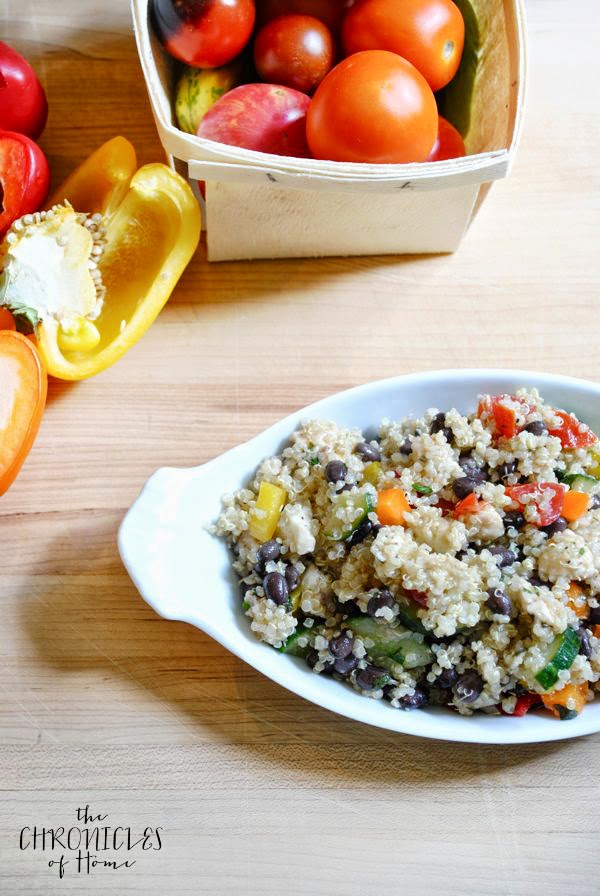 Quinoa Vegetable Salad – makes about 5 cups
Ingredients
1 c. quinoa
2 c. chicken broth
1 can black beans, drained and rinsed
1/2 yellow pepper, seeded and chopped
1/2 orange pepper, seeded and chopped
1/2 red pepper, seeded and chopped
1/2 English cucumber, quartered lengthwise and chopped
1 pint grape tomatoes, halved
small fresh mozzarella balls, quartered (as much as you want)
2 tbsp. fresh parsley, chopped
2 tbsp. fresh basil, chopped
1/2 c. extra virgin olive oil
2 tbsp. red wine vinegar
Cook the quinoa in the chicken broth according to package directions.  Set aside to cool slightly.
Meanwhile combine all other ingredients in a large bowl and stir to combine.  Add quinoa, stir again, and serve slightly warm or at room temperature.  Leftovers can be eaten cold or at room temperature.